Welcome to CogInfoCom 2012!
Authors are welcome to submit original and unpublished papers to the 3rd IEEE International Conference on Cognitive Infocommunications (CogInfoCom 2012) to be held on December 2-5, 2012 in Kosice, Slovakia.
For further information please see the Call for Papers.
Please, click here for the Call for Papers
Scope
Cognitive infocommunications (CogInfoCom) investigates the link between the research areas of infocommunications and cognitive sciences, as well as the various engineering applications which have emerged as the synergic combination of these sciences.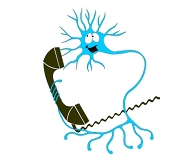 The primary goal of CogInfoCom is to provide a systematic view of how cognitive processes can co-evolve with infocommunications devices so that the capabilities of the human brain may not only be extended through these devices, irrespective of geographical distance, but may also interact with the capabilities of any artificially cognitive system. This merging and extension of cognitive capabilities is targeted towards engineering applications in which artificial and/or natural cognitive systems are enabled to work together more effectively.
For more detailed description on Cognitive Infocommunications please visit its homesite:

Conference presentations
Oral / DEMO Presentations
We accept oral presentations and demo presentations. Both will be hosted in the same sessions, however, oral presentations require full paper submissions (4-6 pages, IEEE format, meeting IEEE requirements), while demo presentations require submissions of extended abstracts (half-1 pages long). Demo presentations can focus on any practical application related to CogInfoCom, and abstracts submitted will be included in the conference proceedings. Demo presentations do not incur extra registration fees, provided that the same author is already registered for an oral presentation.
Journal Publications
Based on the quality of their paper, selected authors will be invited to submit a new paper (with the same subject matter, but not violating IEEE copyright standards) for publication in special issues of international scientific journals.
IEEE
The conference appears on the IEEE Conference Search.

Conference proceedings that meet IEEE quality review standards may be eligible for inclusion in the IEEE Xplore Digital Library.

IEEE reserves the right to exclude a paper from distribution after the conference (e.g., removal from IEEE Xplore), if the paper is not presented at the conference.

'Pay to publish' is not allowed by IEEE. So at least one author of a paper must show up and present the paper at the conference.

The conference proceedings is now available via IEEE Xplore
Topics include, but are not limited to
Affective computing
Augmented cognition (AugCog)
Body area network
Cognitive informatics and media
Cognitive linguistics
Cognitive robotics
Cognitive science
Ethology-inspired engineering
Etho-robotics
3D visualization and interaction

Future internet
Human-computer and Human-robot interaction
iSpace research
Interactive systems engineering
Media Informatics
Multimodal interaction
Real and virtual avatars
Sensory substitution & sensorimotor extension
Teleoperation
Virtual Reality Technologies
and Scientific Visualization


Tracks and Sessions

The abstracts of the tracks and sessions, and contacts of the organizers are listed in the "Tracks and Sessions" Tab.
Click here: Tracks and Sessions
CogInfoCom 2012
December 2-5, 2012
Kosice, Slovakia
Organizers
Venue
Technical University of Kosice
Address: Letná 9, 042 00 Kosice, Slovakia

Deadlines / Extended!
Full paper submission: September 15, 2012
Notification: October 15, 2012
Final paper submission: November 10, 2012

Joint Event
Conference Chairs
Honorary Chairs
Luis Gomes, New University of Lisbon, Portugal
Bogdan Wilamowski, AMSTC, USA
Imre J. Rudas, Óbuda University, Hungary

Scientific Board
József Bokor, MTA SZTAKI, Hungary
Vilmos Csányi, Dpt. Ethology - ELTE, Hungary
Valéria Csépe, MTA, Hungary

General Chair
Péter Baranyi, MTA SZTAKI and BME, Hungary

General Co-Chair
Liberios Vokorokos, TUKE, Slovakia

Industrial Program Committee Chair
Gábor Vitályos, Vitályos Consulting

Technical Program Committee Chair
Károly Hercegfi, BME, Hungary


Sponsored by
In technical co-operation with
Visionair – Vision Advanced Infrastructure for Research
In scientific co-operation with
In industrial co-operation with
Next Events