IEEE 10th Jubilee International Symposium on Intelligent Systems and Informatics
SISY Photo Contest

Celebrating the 10th Jubilee SISY conference in 2012, all participants are welcome to join the photo contest with his/her own photo/photos taken during any SISY conferences from 2003 till 2011.

There are 2 categories: scientific and social event.

Applicants are kindly asked to
- submit the photo electronically until September 10 to e-mail szakal@uni-obuda.hu (indicating the category)
- print it out and bring the photo to Subotica, there will be an exhibition show presentation with all photos. Printed photo maximum size is A3.

Date: September 21

Venue: VTS Aula

Winners are entitled to get free registration to SISY 2013 or one of our conferences in 2013 (SAMI 2013, INES 2013, SACI 2013, …).

Welcome to SISY 2012
Authors are welcome to submit original and unpublished paper and attend the IEEE 10th Jubilee International Symposium on Intelligent Systems and Informatics (SISY 2012) to be held on September 20-22, 2012 in Subotica, Serbia.

SISY 2012 Call for Papers


IEEE
The conference appears on the IEEE Conference Search.
IEEE reserves the right to exclude a paper from distribution after the conference (e.g., removal from IEEE Xplore), if the paper is not presented at the conference.
The conference proceedings is now available via IEEE Xplore


ARC
SISY conference appears on the Australian Research Council List, in class C.


SISY Testimonials

"SISY 2011 was the among the top IEEE conference in which I have participated during the past 10 years in terms of organization, location, relationships among attendees, and fun."
William A. Gruver (Canada)

"It was a nice experience to be in SISY, Subotica. It was a mixture of cultural experience and scientific one. People are warm, the social dance on the banquet was a mazing and energetic. The Plenary Speakers, contents and location are splendid. Very good choice.. Thank you all for making this charming memorial experiences. "
Hamido Fujita (Japan)

"The general theme of the symposium is the development and solution of problems intelligent systems and informatics. It was the right place to learn many new knowledge in this topics."
Goran Bojanic (Novi Sad, Serbia)
Accommodation
These room rates are dedicated specially for SISY participants, so please, refer to conference SISY 2012 in order to get the discount room rates.
Hotel Gloria ****
Single room: DIN 5190 (~EUR 50)
Double room: DIN 7200 (~EUR 70)
Suite, single: DIN (~EUR )
Suite, double: DIN (~EUR )
Note: rates for Euro may change
Contact e-mail: hotelglorialux@gmail.com
http://www.hotelgloriasubotica.com
Hotel PBG **
Budget single room: DIN 2200 (~EUR 21)
Budget double room: DIN 4200 (~EUR 41)
Single room: DIN 3200 (~EUR 31)
Double room: DIN 5400 (~EUR 53)
Apartmant: DIN 7200 per person (~EUR 71)
Note: rates for Euro may change
Contact e-mail: pbg@eunet.rs
Phone: +381/24-556-542
http://www.pbghotel.co.rs
Hotel Mali ***
Single room: EUR 20
Double room: EUR 30
Single room for students: EUR 18
Double room for students: EUR 26
Contact e-mail: office@malihotelsubotica.com
Phone: +381(0) 24-552-977
http://www.malihotelsubotica.com
Contact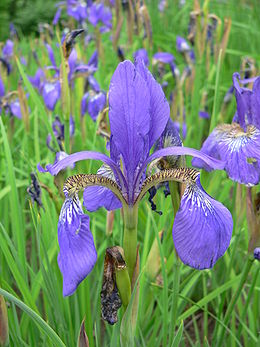 SECRETARY GENERAL

Anikó Szakál
Óbuda University
szakal@uni-obuda.hu