(in Hungarian)

Dr. László Nádai, General Chair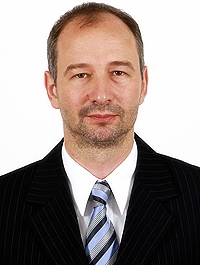 Latest News: CANDO-EPE 2020 goes online
This is a traditional and well-known conference around the engineering society, so we keep going organizing this event, but in a different way. Since the pandemic is still spreading out, and the borders are closed, it is impossible to travel, but the conference is not canceled.
We take into consideration that the authors and reviewers made a hard job, so in respect to their work, CANDO-EPE 2020 is organized in a virtual platform.
Please, do not arrange any travel plans.
Authors are going to be informed in the notification e-mail how to proceed forward with the paper.



Welcome to CANDO EPE 2020!
Authors are welcome to submit original and unpublished papers and attend the IEEE 3rd International Conference AND workshop in Óbuda on Electrical and Power Engineering (CANDO EPE 2020) to be held on November 18-19, 2020 in Budapest, Hungary.


Topics
- Power systems
- E-mobility
- Embedded programming
- Transportation on-board control
- IoT and CPS
- LCA in the electronics and power industry
- Energy efficiency
- Advanced Instrumentation and Data Acquisition Systems
- Computer Systems for Healthcare and Medicine
- Intelligent Distributed Systems and Remote Control
- Big Data
- Nearly zero energy buildings
- Smart Cities and Energy Communities
- Lighting applications
- Electronic materials, devices and their applications


IEEE Publication

Conference proceedings that meet IEEE quality review standards may be eligible for inclusion in the IEEE Xplore Digital Library. IEEE reserves the right to exclude a paper from distribution after the conference (e.g., removal from IEEE Xplore), if the paper is not presented at the conference. 'Pay to publish' is not allowed by IEEE. So at least one author of a paper must show up and present the paper at the conference.
The conference proceedings is now available via IEEE Xplore.