ICSSE 2013
Date and place
Budapest, Hungary
July 4-6, 2013
Venue
Óbuda University, Budapest, Hungary
Authors' Schedule
Full paper submission:
March 30, 2013
Notification:
April 26, 2013
Final paper submission:
May 27, 2013
Organizers
Óbuda University, Budapest, Hungary
Hungarian Fuzzy Association
Sponsors
IEEE Hungary Section
IEEE SMC Chapter, Hungary
Technical co-sponsors
IEEE Systems, Man and Cybernetics Society
Taiwan Association of System Science and Engineering
Welcome to ICSSE 2013!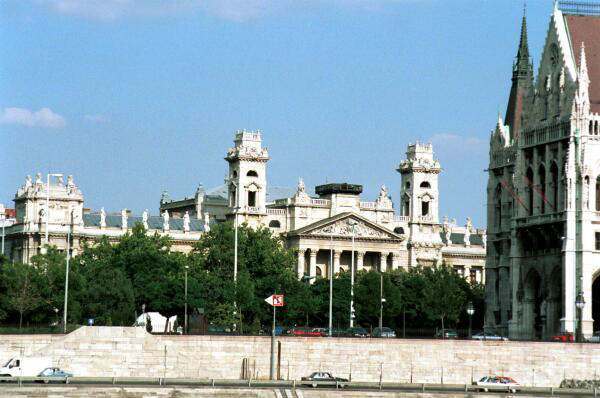 Budapest, Hungary
July 4-6, 2013
Registration
Registration
The registration is completed if you
. filled in the online registration below
. arranged the registration fee payment by wire transfer
. submitted the final paper until May 27 the latest.
Only one paper can be included into the proceedings by paying one registration fee. For including any paper in the proceedings, it is necessary for at least one co-author to be registered and the registration fee has to be paid in advance until May 27. Author's second paper costs EUR 20/page.
All papers MUST be presented either in oral session or in poster session. If a paper, included into the proceedings, fails to be presented any way at the conference, all authors of the paper will be bar out from paper submission to conferences of the organizers in the future.
Online Registration Form
Everyone has to fill in the registration form below till May 27 who attends the conference.
Online registration form was open until June 26.
Thank you for your registration, see you in Budapest, Hungary!
Registration Fee Categories
You have EUR 50 discount if you attend both ICSSE 2013 and ICCC 2013.
Registration fee: EUR 400
IEEE members: EUR 350
IEEE SMC members: EUR 330
Student registration fee: EUR 250
IEEE member student: EUR 230
Registration Fee Payment
Payment method: wire transfer
Beneficiary
: IEEE RINS Chapters, Budapest, Hungary
Beneficiary address
: Bécsi út 96/B, H-1034 Budapest, Hungary
Bank
: OTP Bank Rt.
Bank address
: Deák F. u. 7-9, H-1052 Budapest, Hungary
Account No.
: 11705008-20485478
ID Message (IMPORANT!)
: ICSSE 2013 / Participant Name / Paper number
IBAN
: HU62 1170 5008 2048 5478 0000 0000
Swift code
: OTPVHUHB
Any additional expenses pertaining to banking operations are not included in the registration fee and must be covered by the registrants.