AUTHORS' SCHEDULE

Full paper submission:
November 9, 2010

Notification:
December 10, 2010

Final paper submission:
January 4, 2011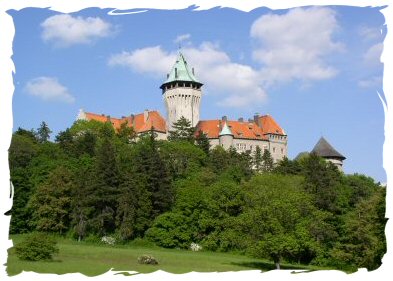 NEXT EVENTS
EXPRES 2011
SACI 2011
INES 2011
SISY 2011
LINDI 2011
CINTI 2011
SAMI 2012
Welcome to SAMI 2011
Authors are welcome to submit original and unpublished paper and attend the 9
th
IEEE International Symposium on Applied Machine Intelligence and Informatics (SAMI 2011) to be held on January 27-29, 2011 in Smolenice, Slovakia.
SAMI 2011 Call for Papers
can be downloaded in pdf.
Conference Pictures
Click on the pictures to enlarge.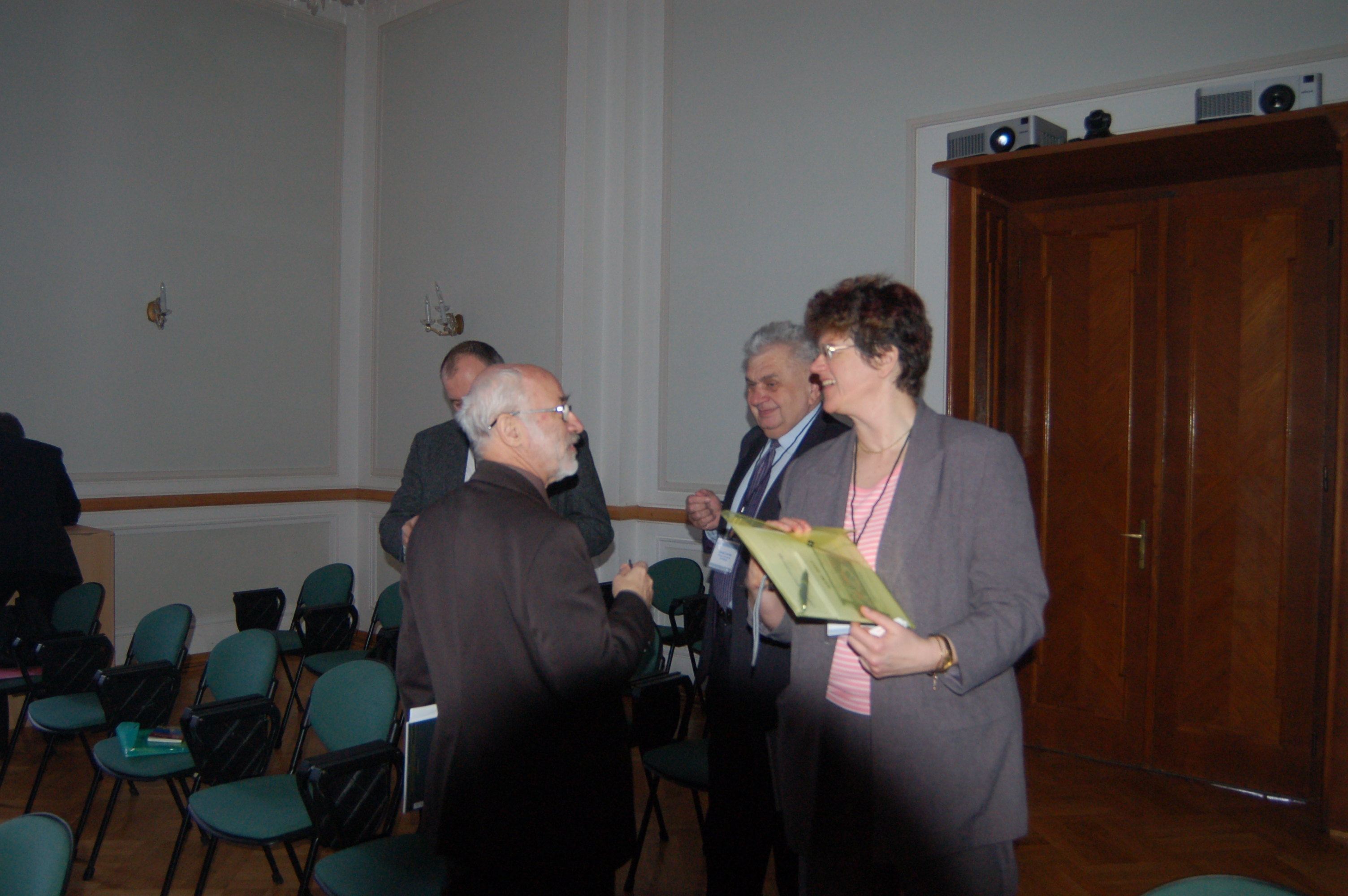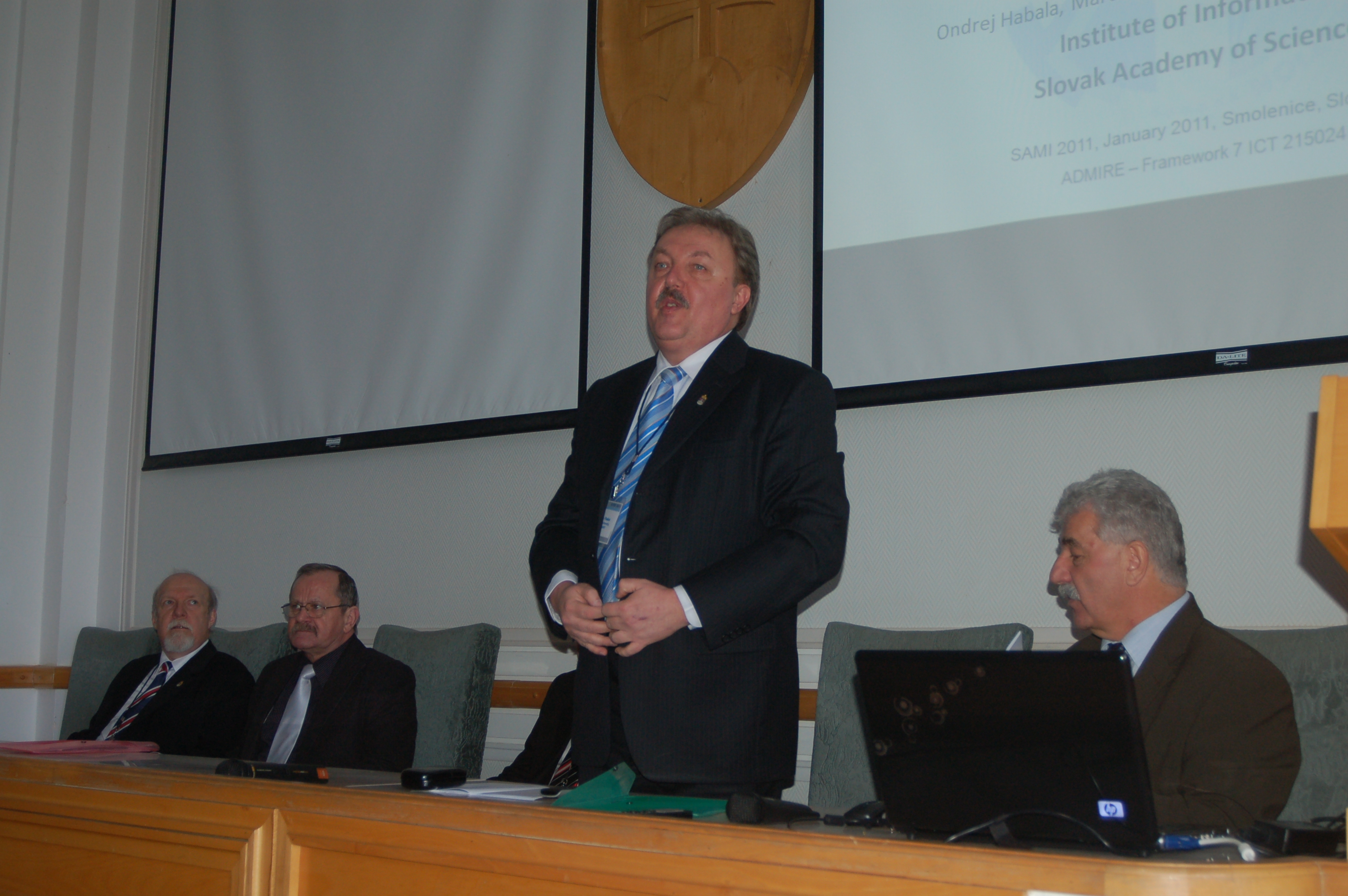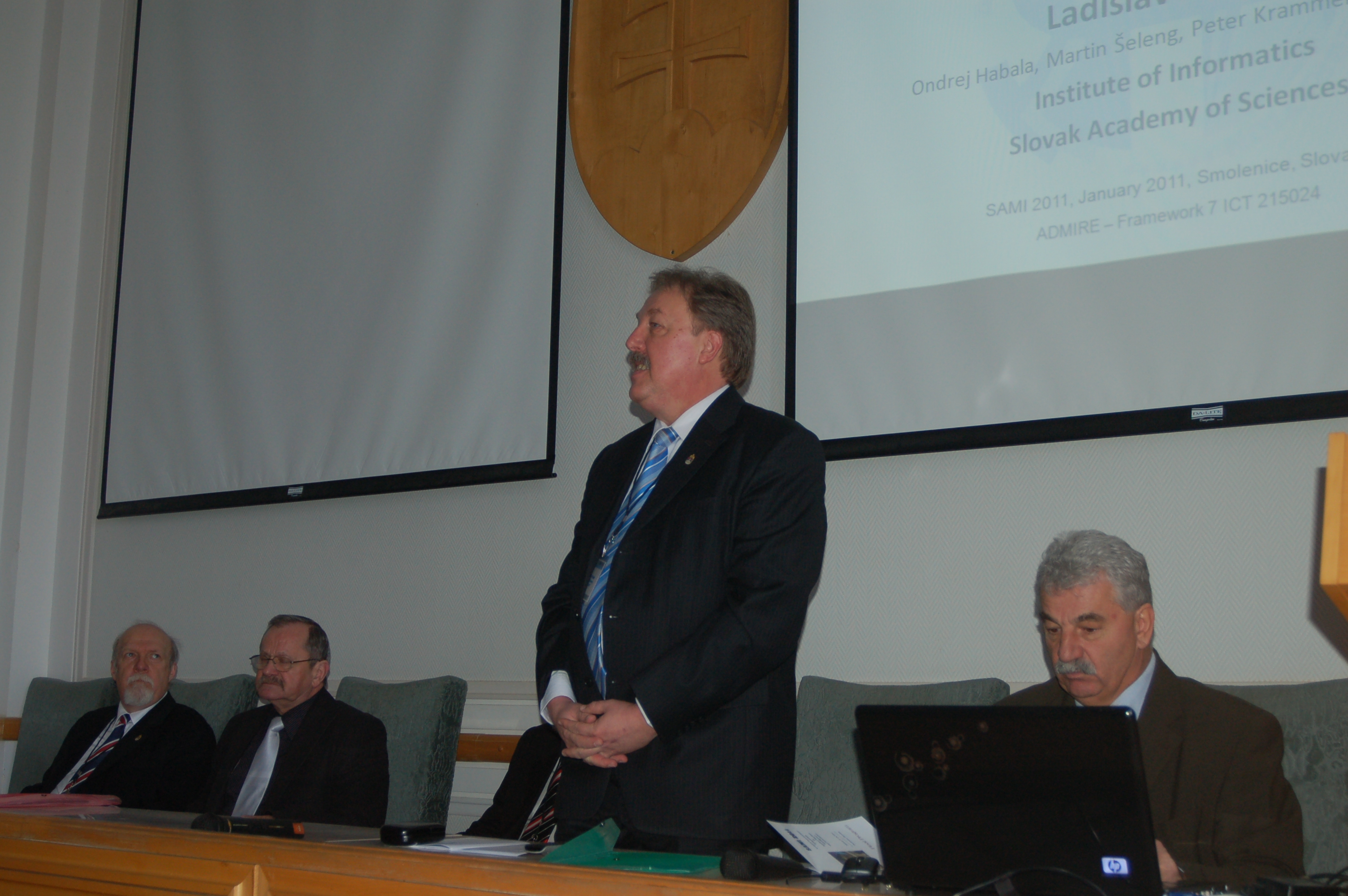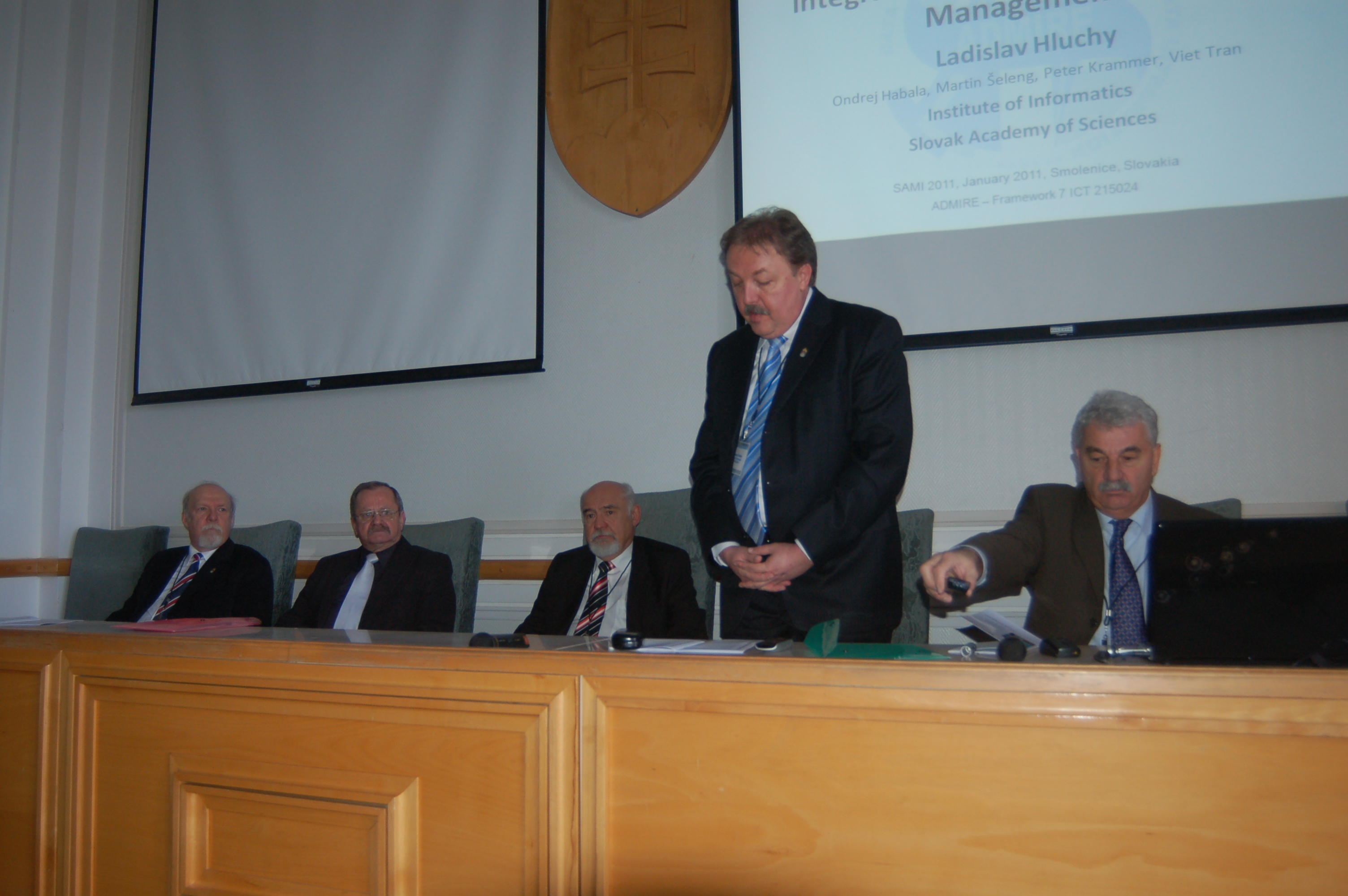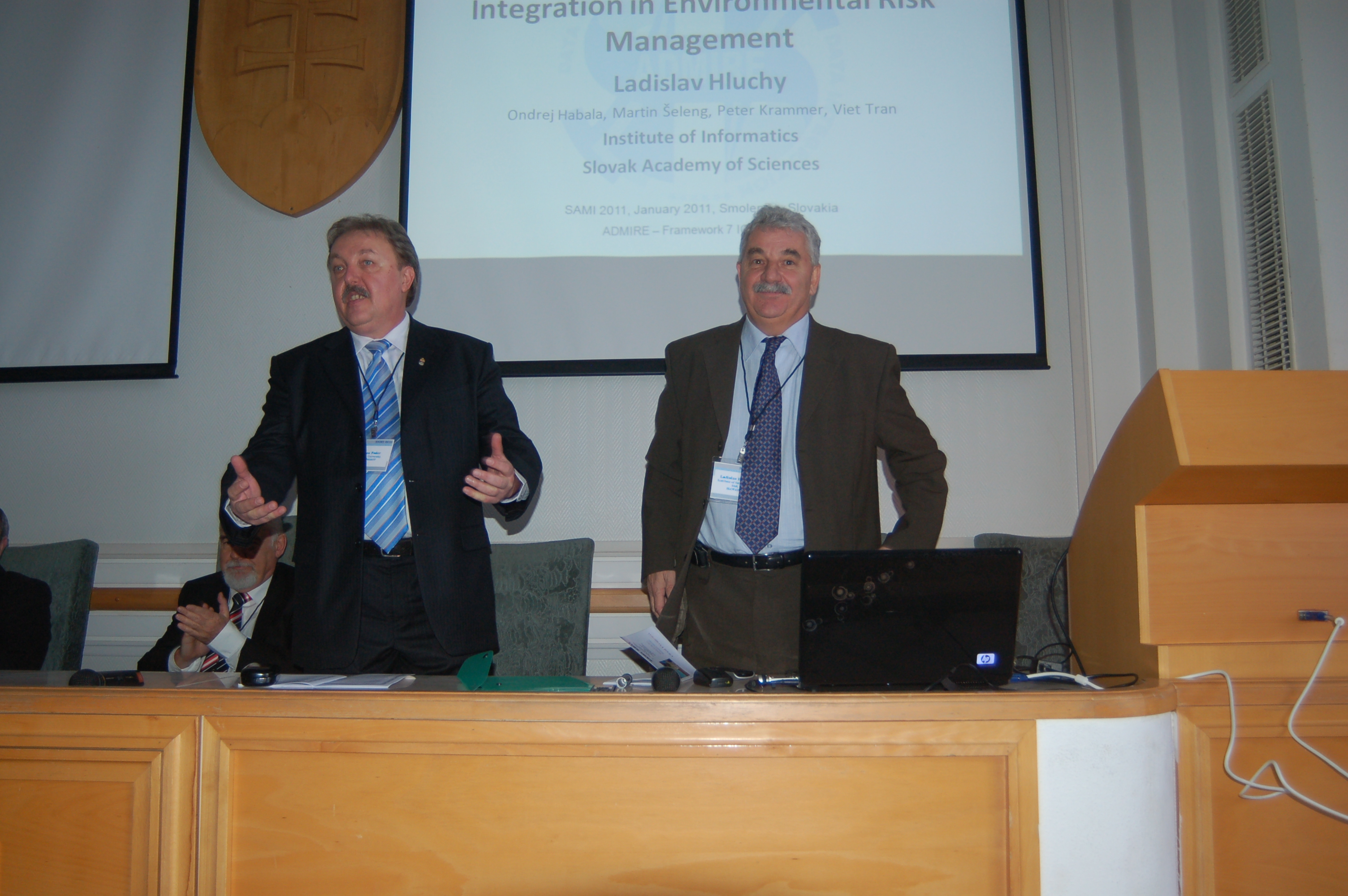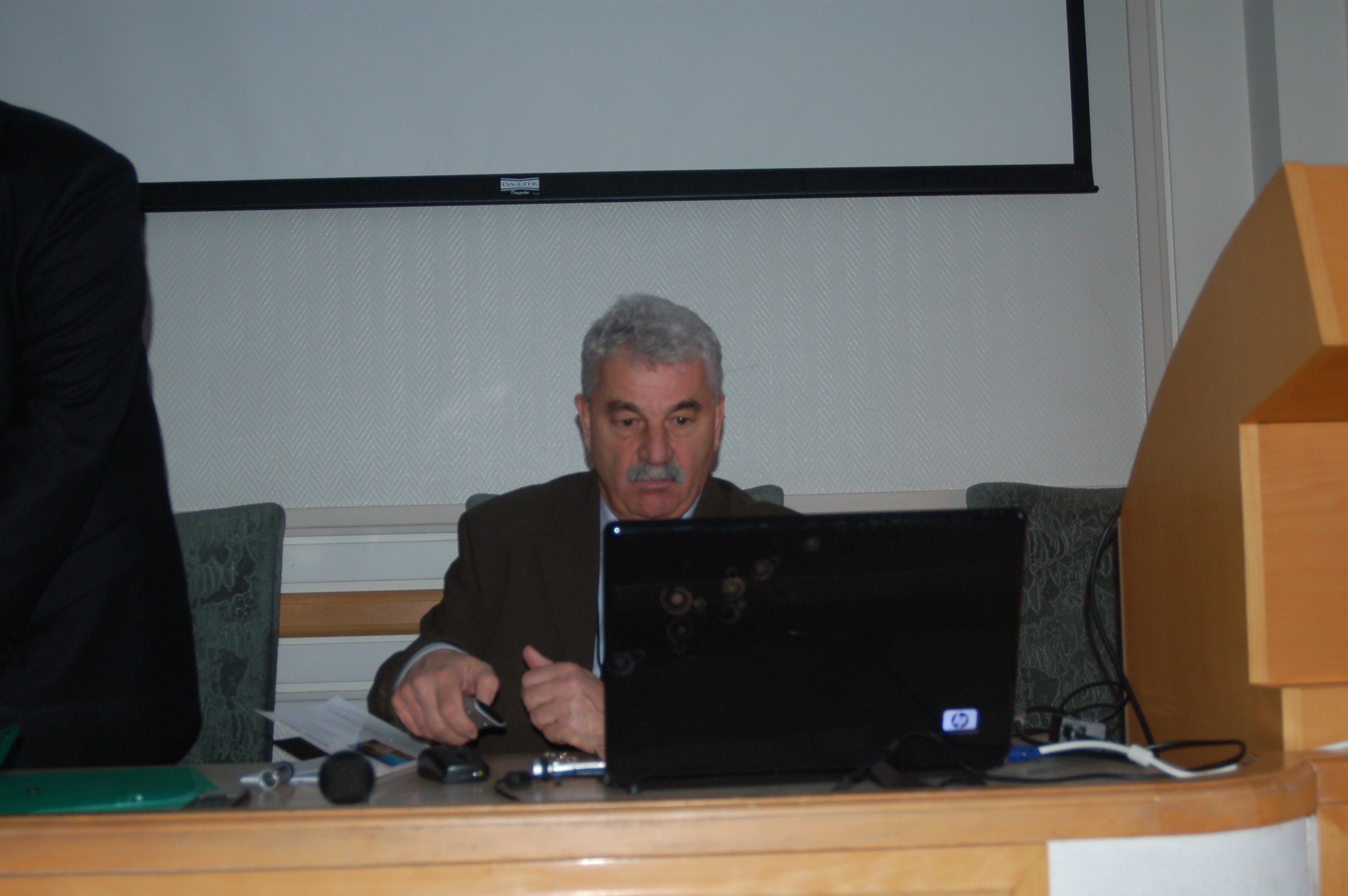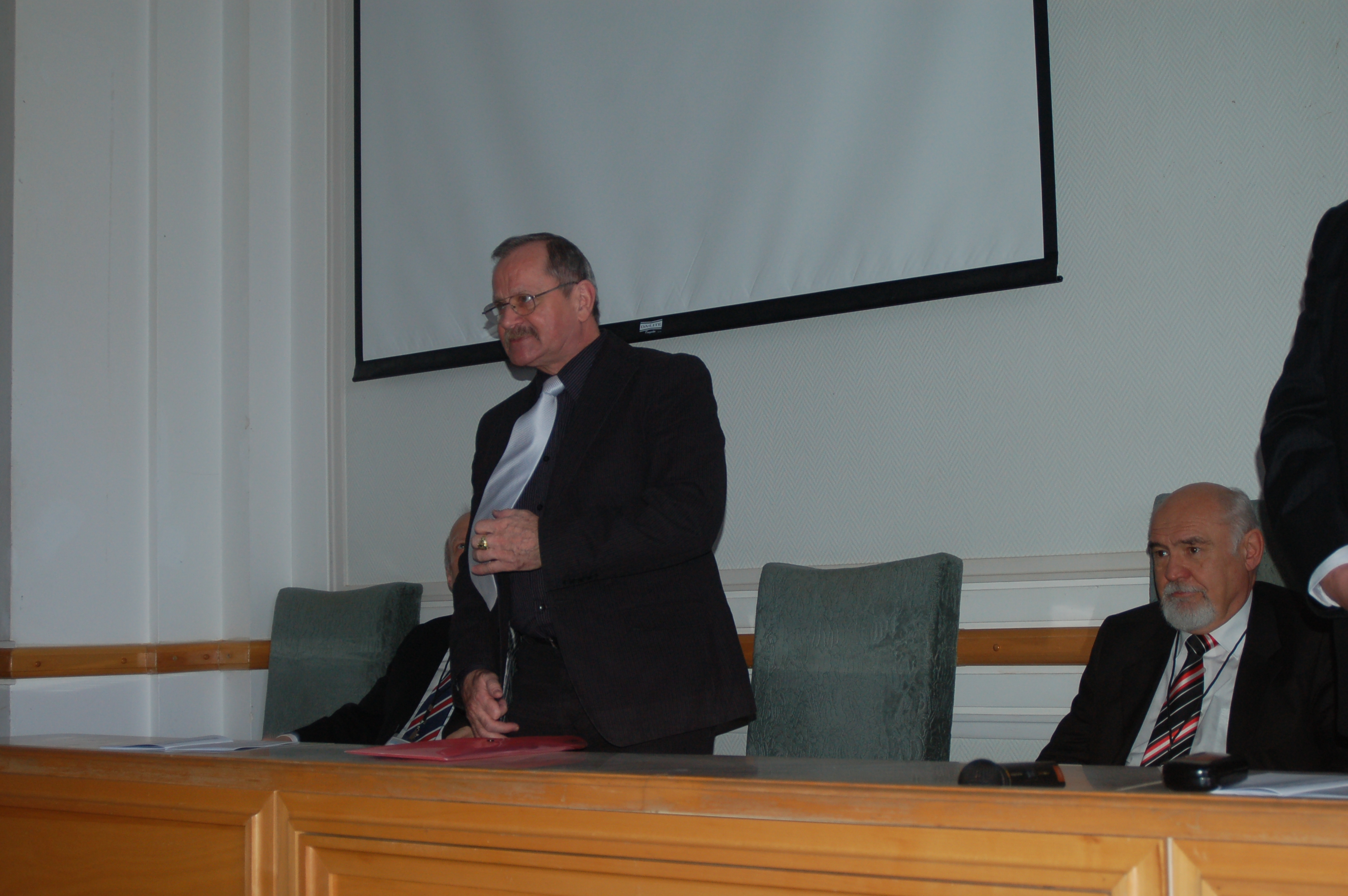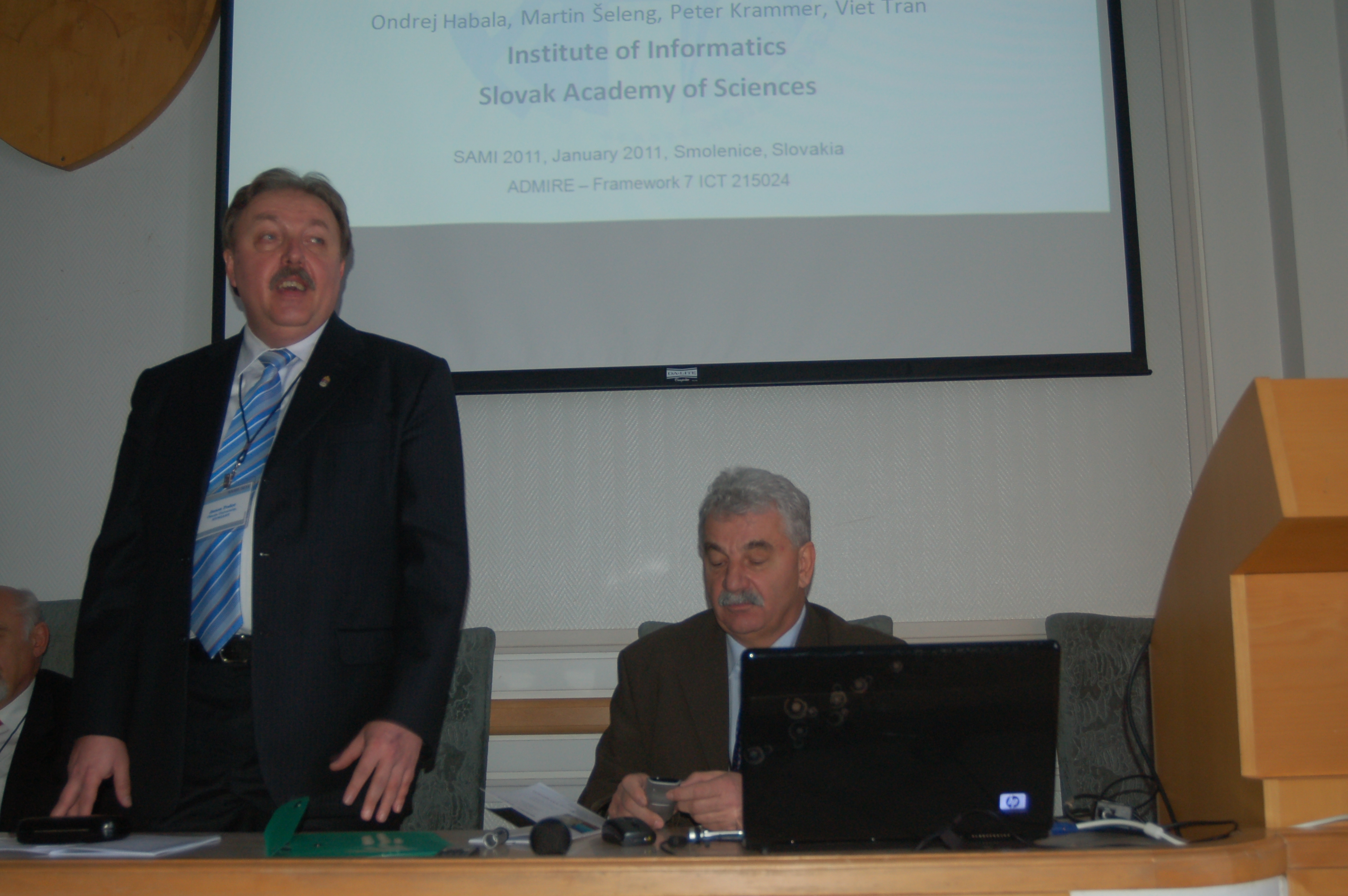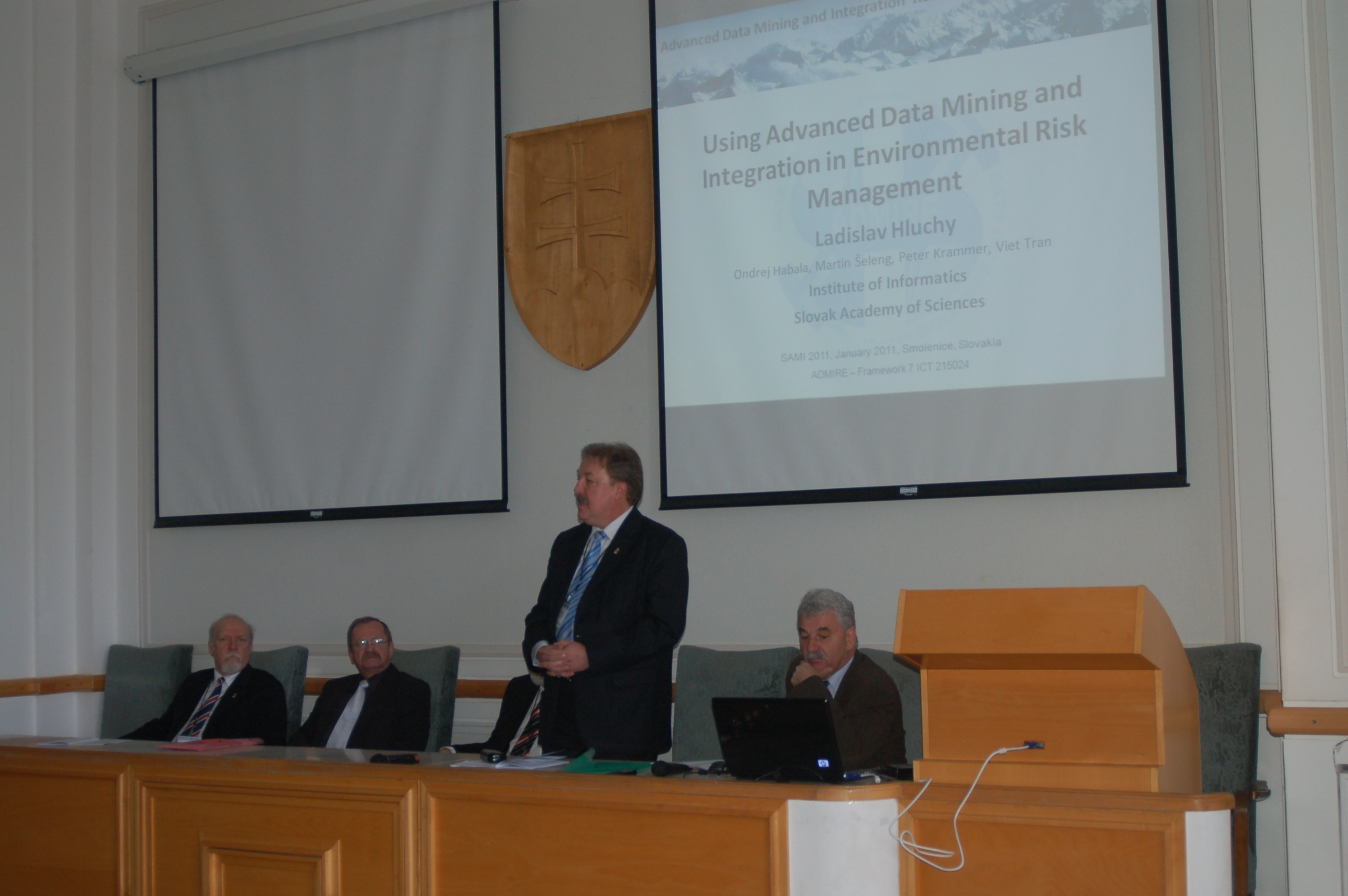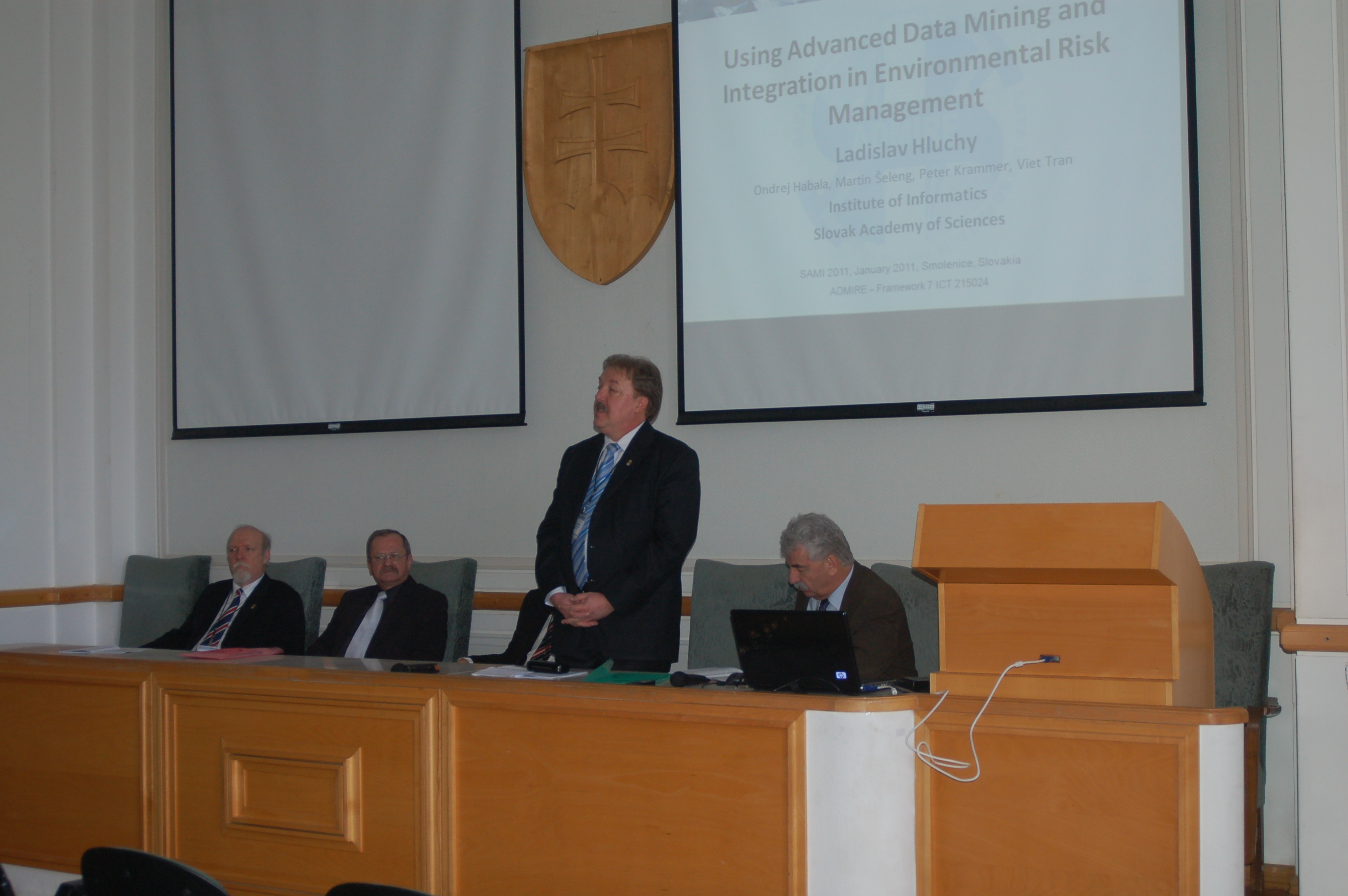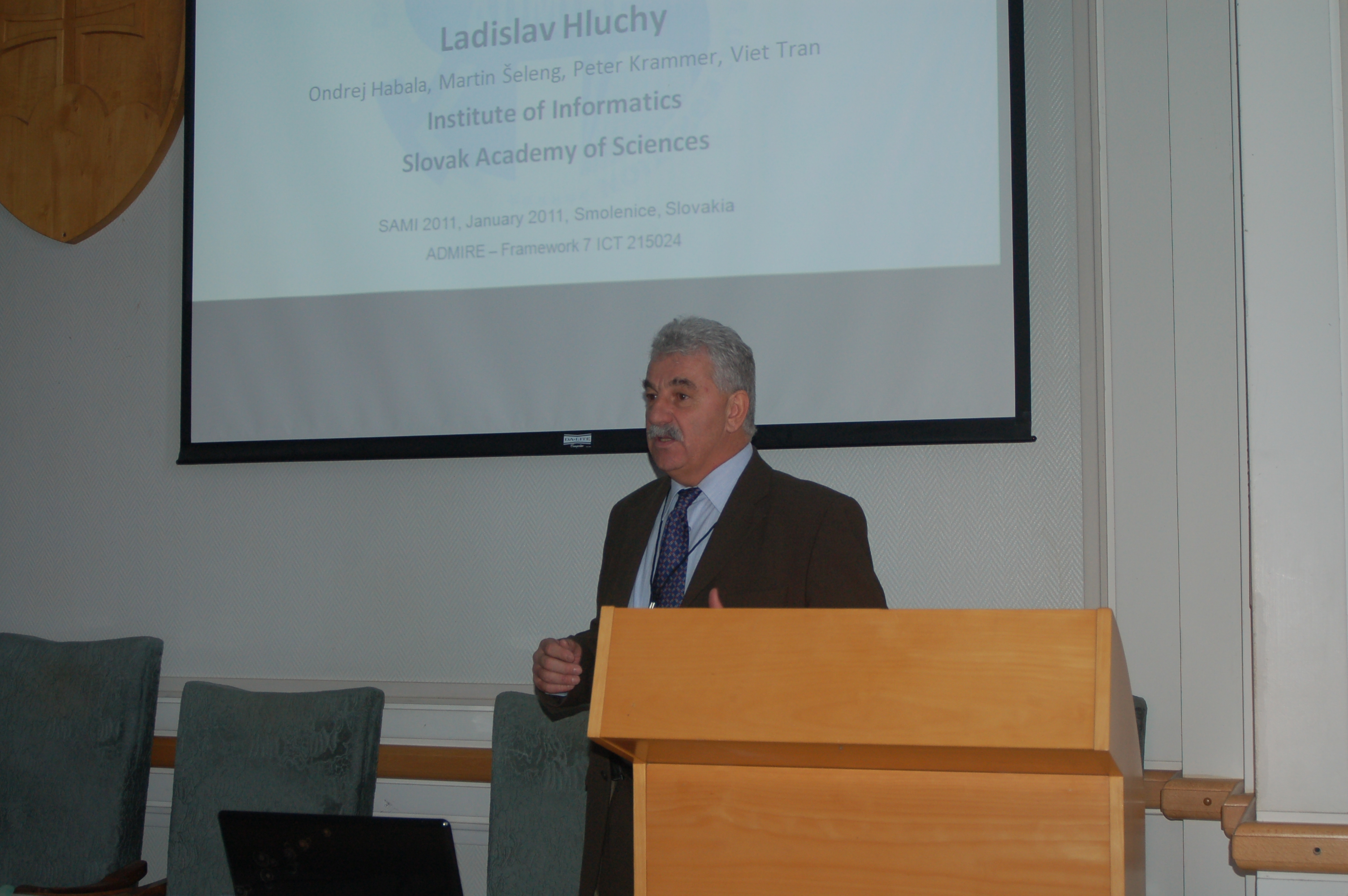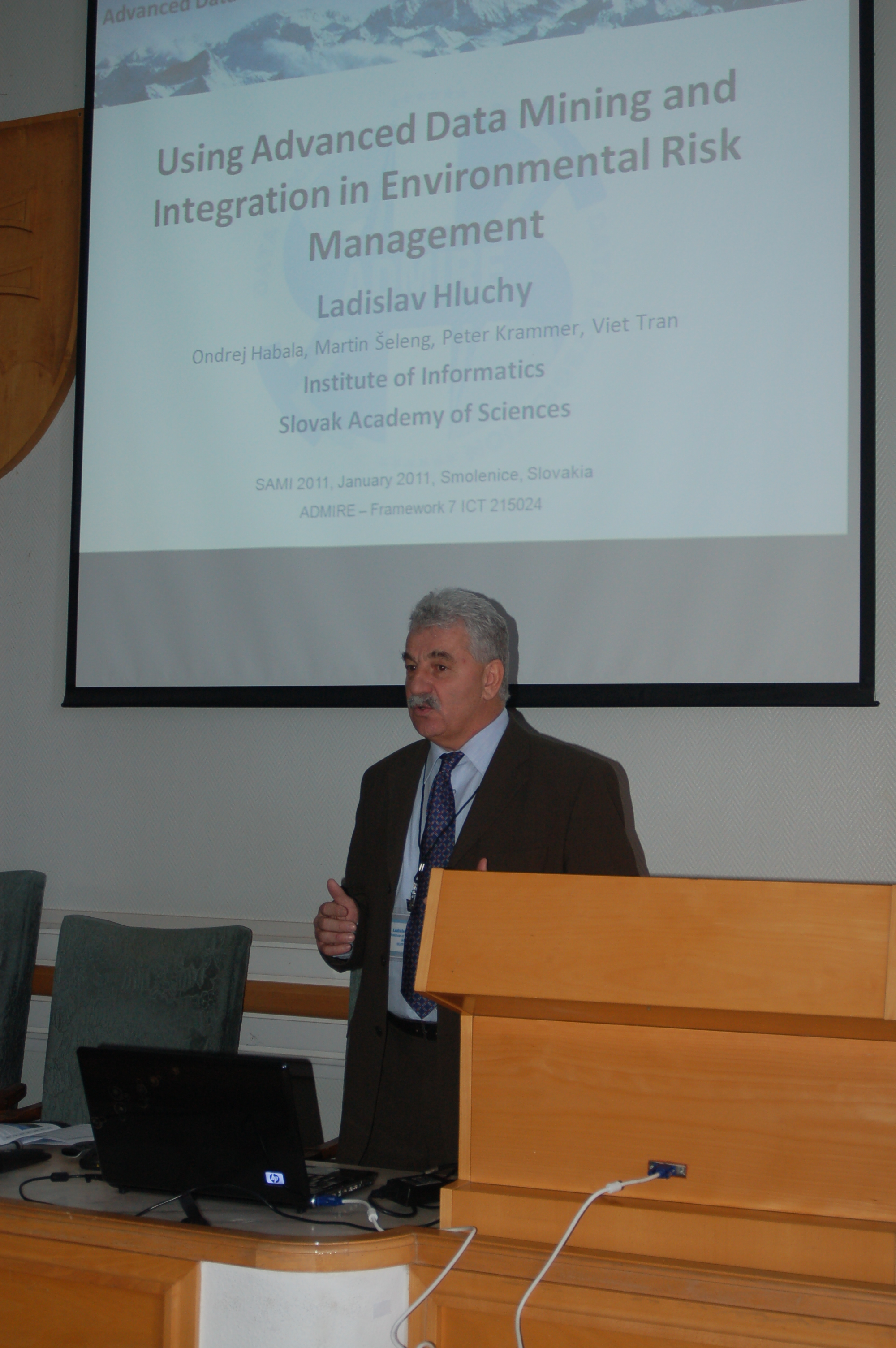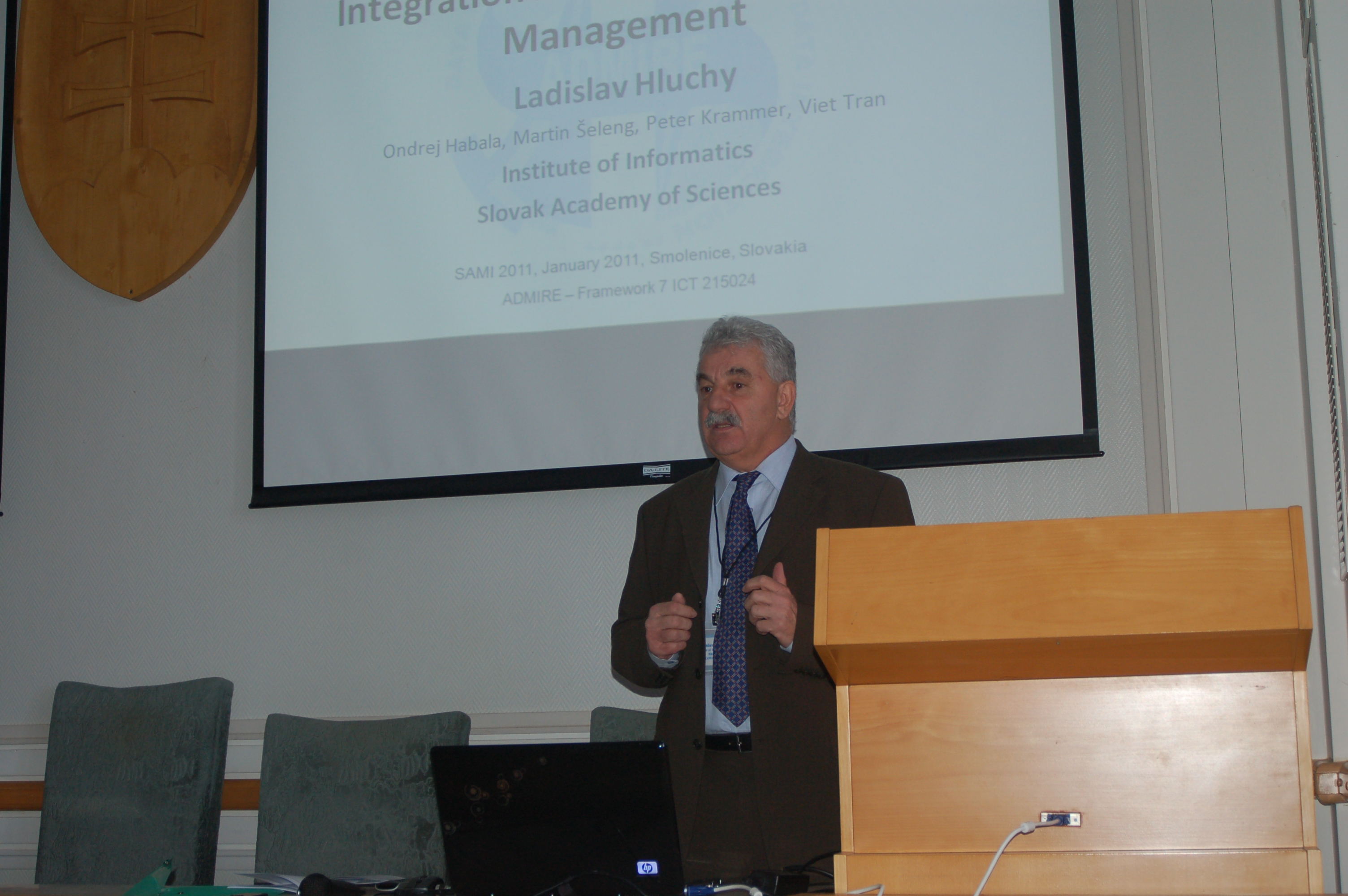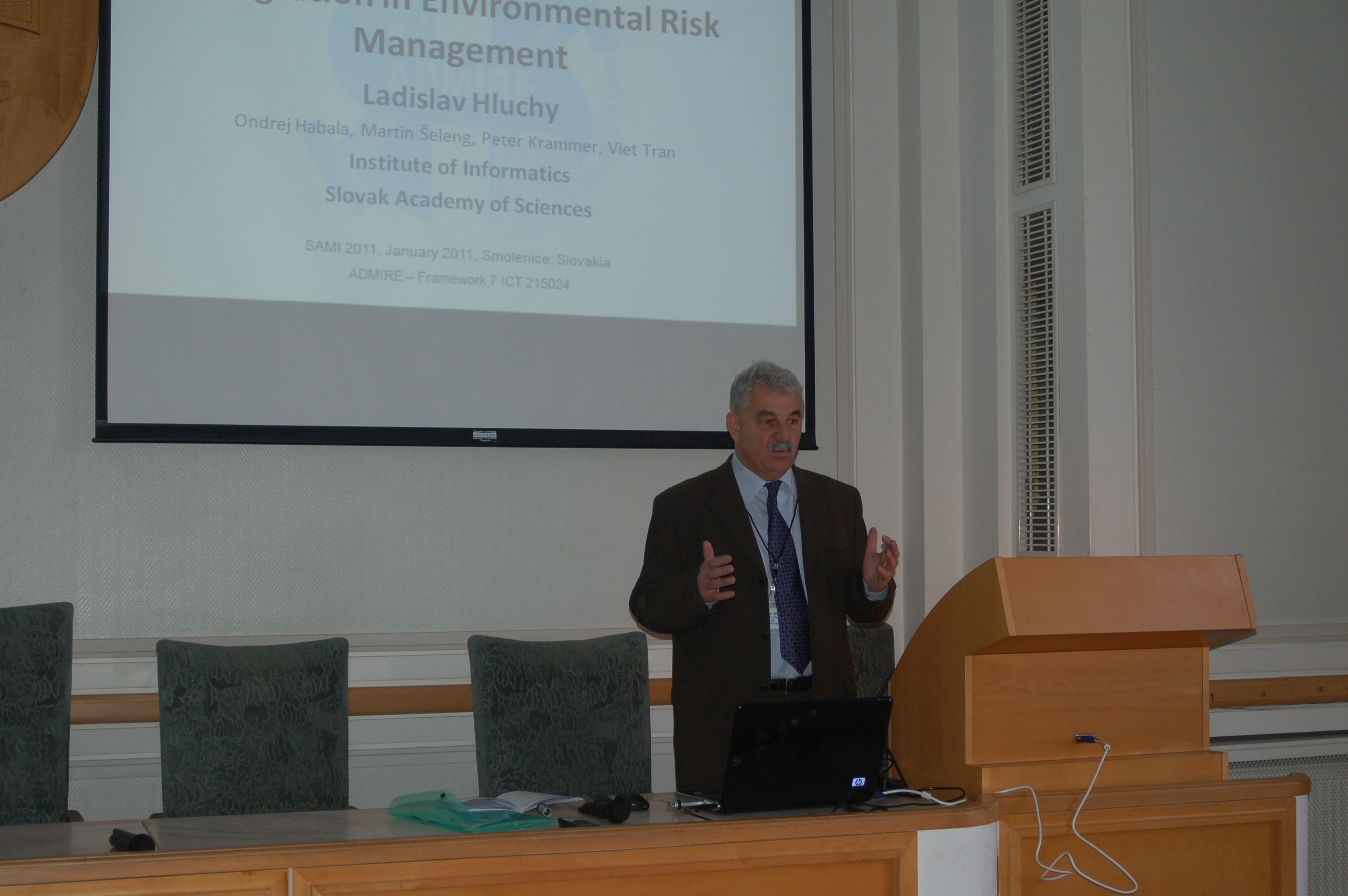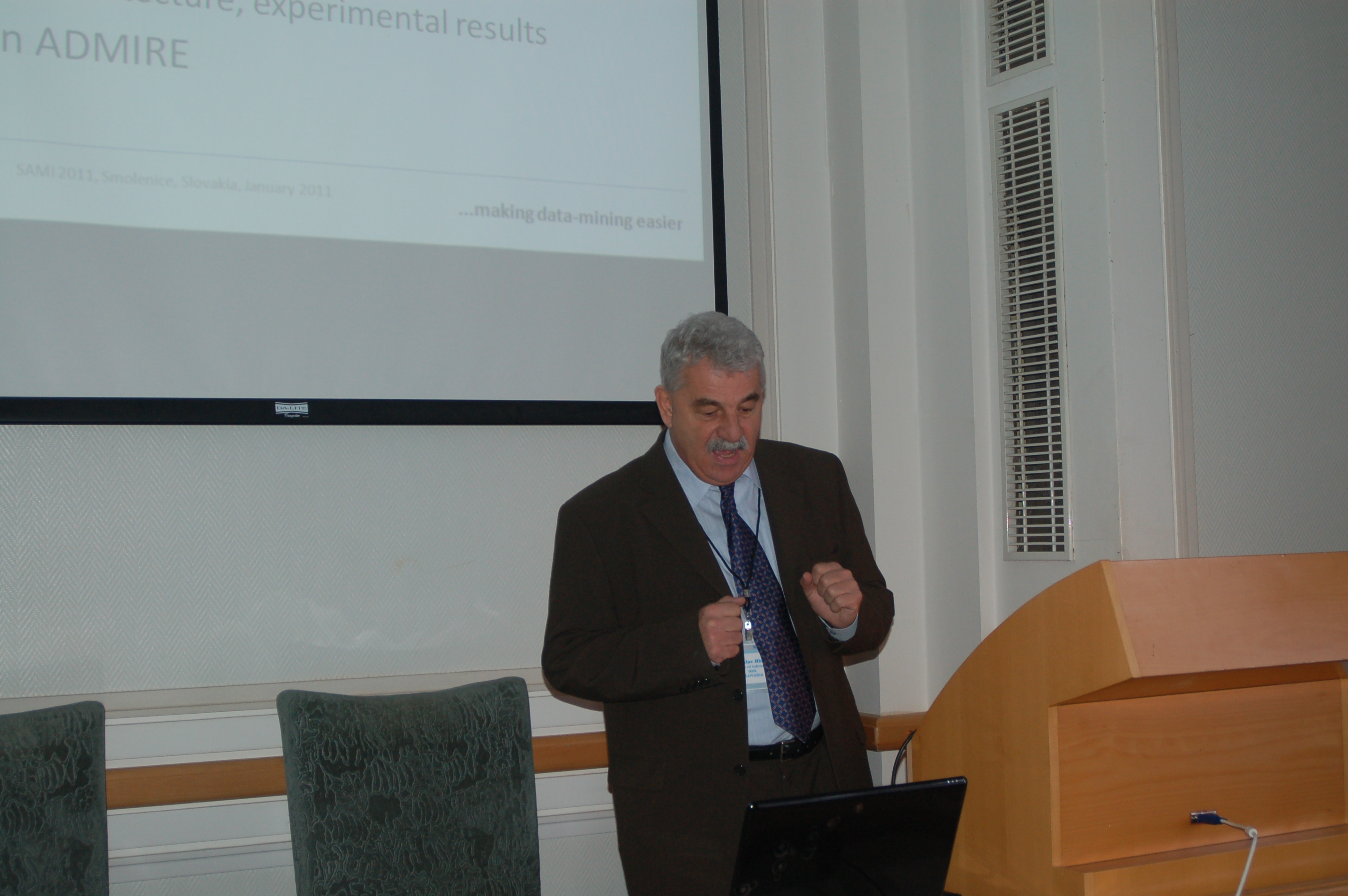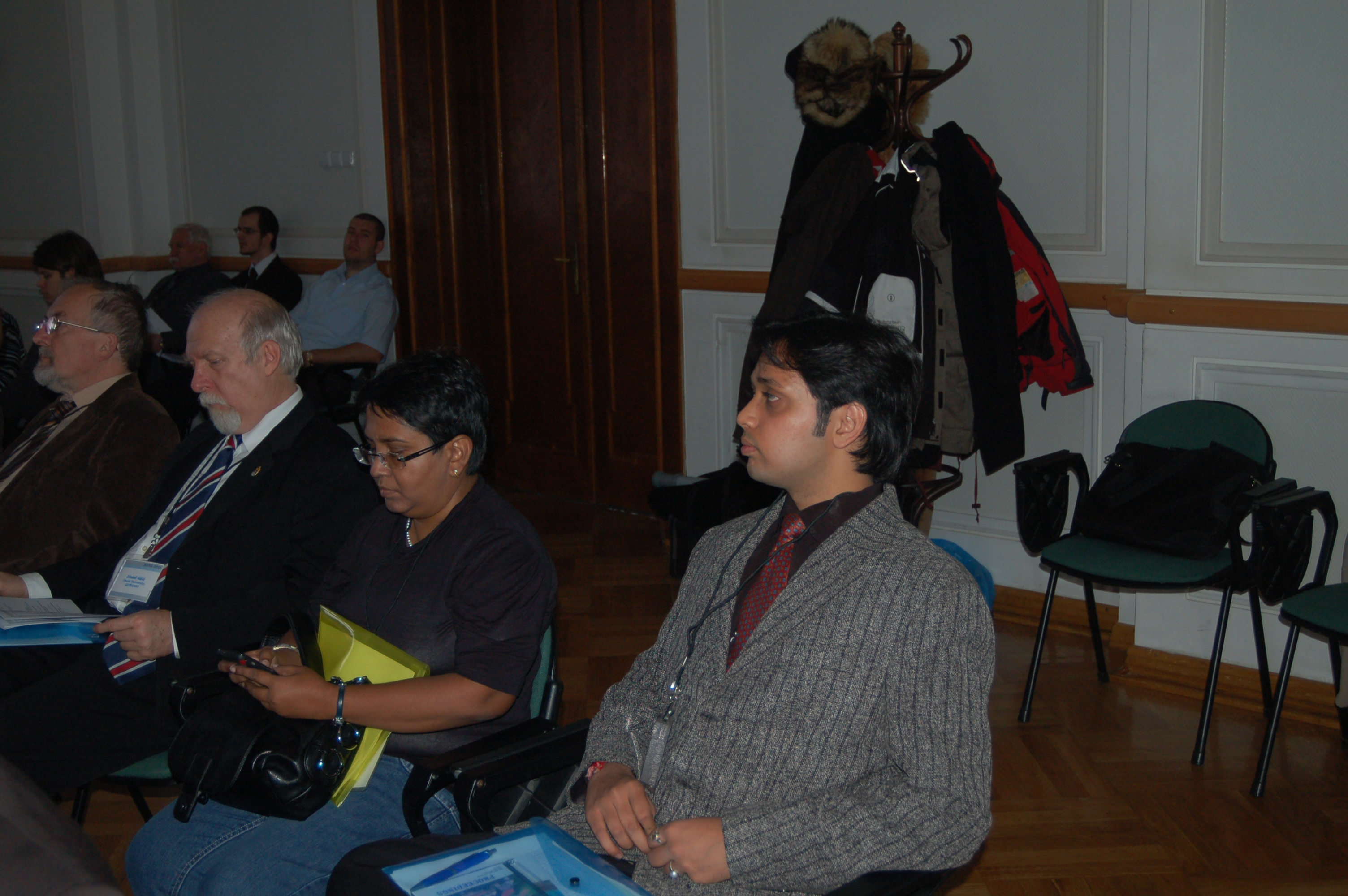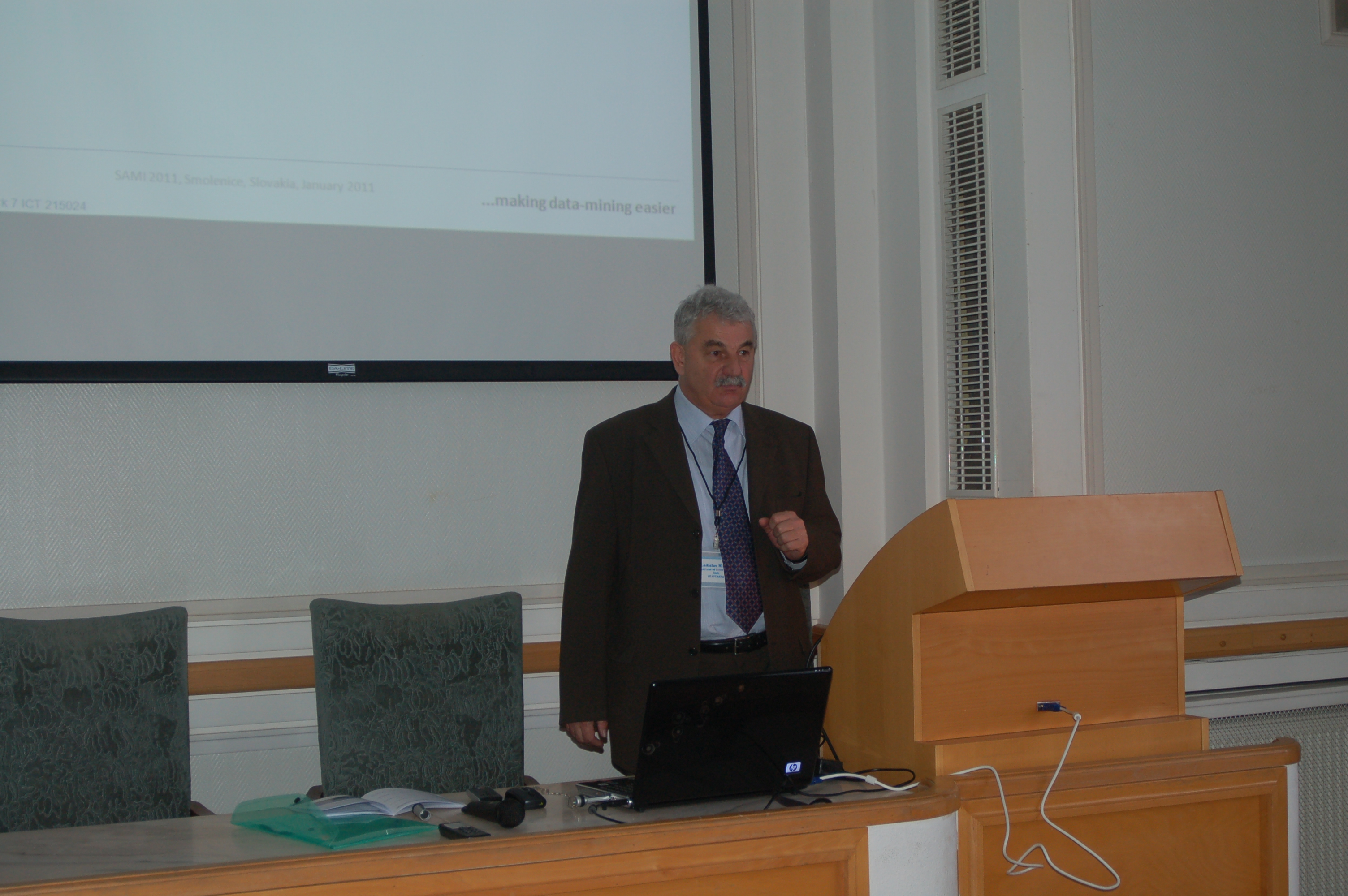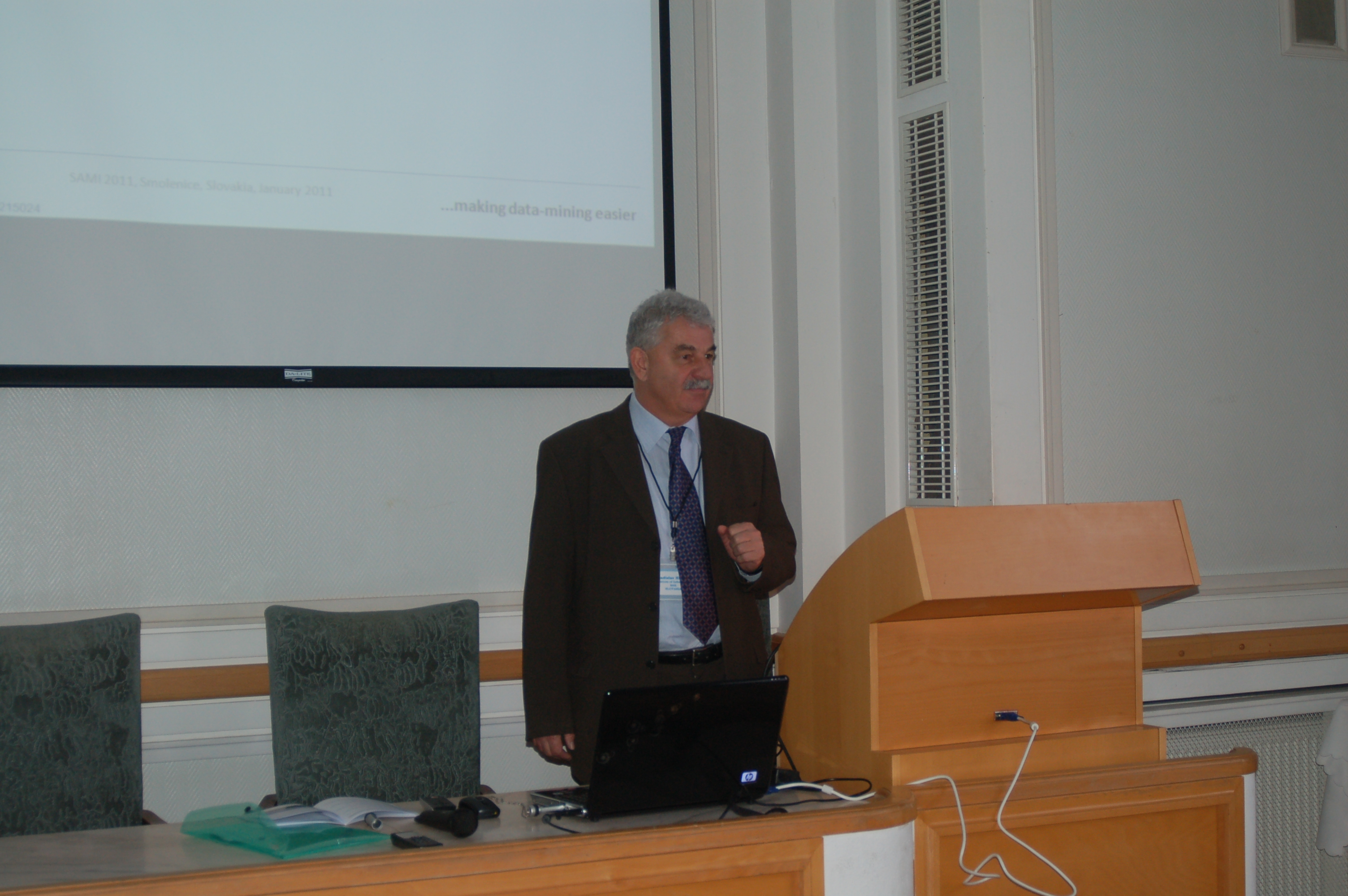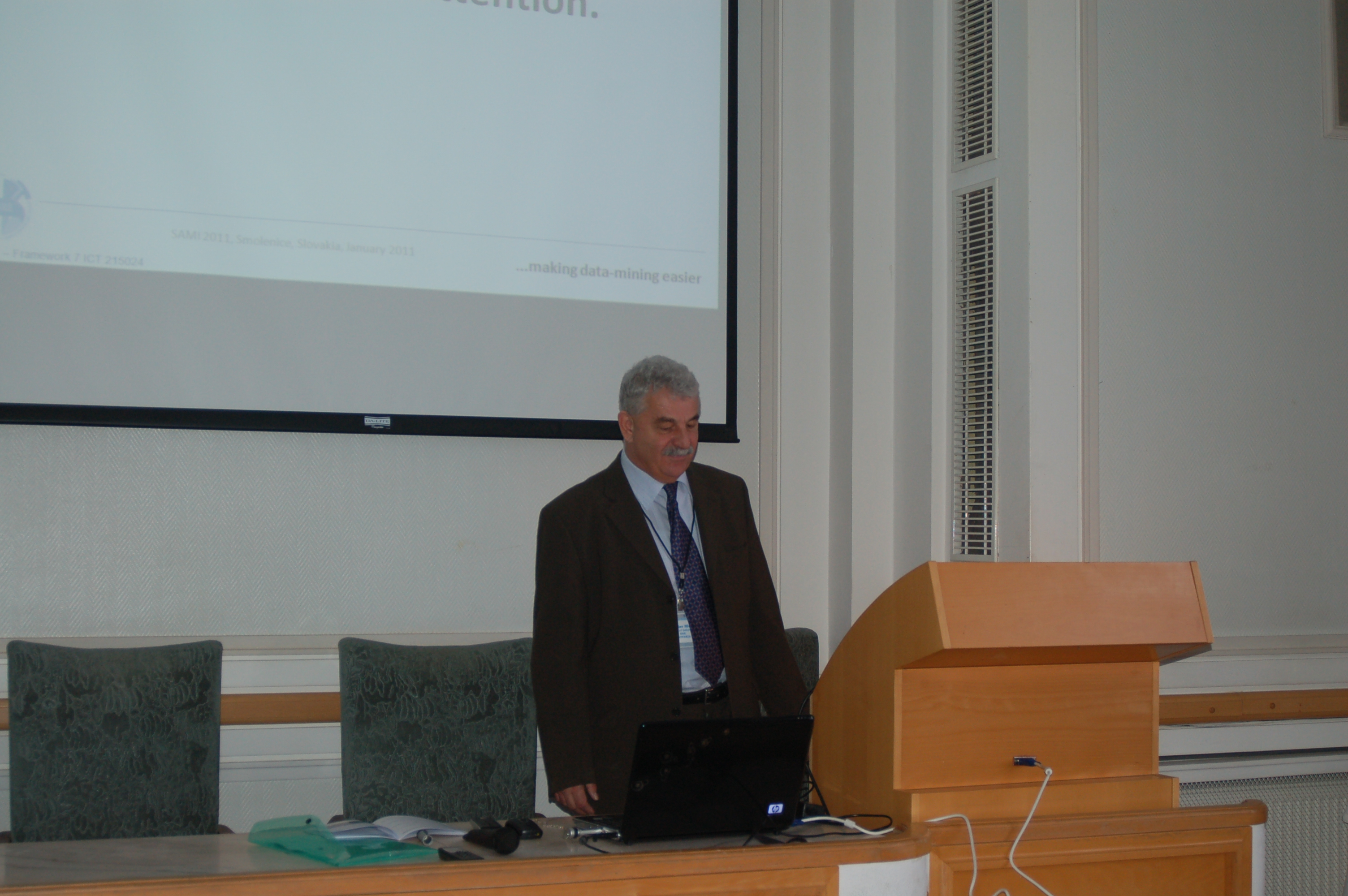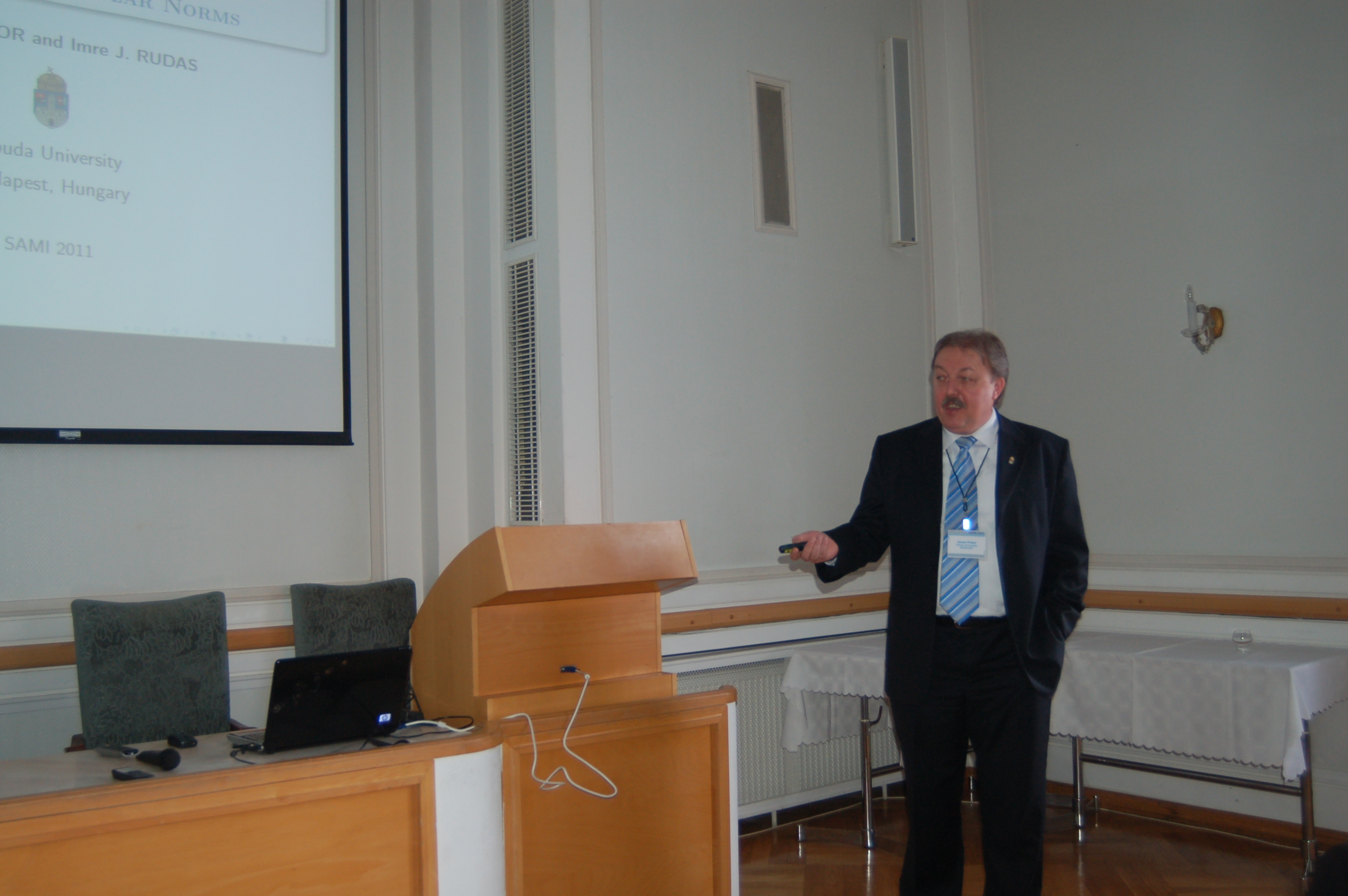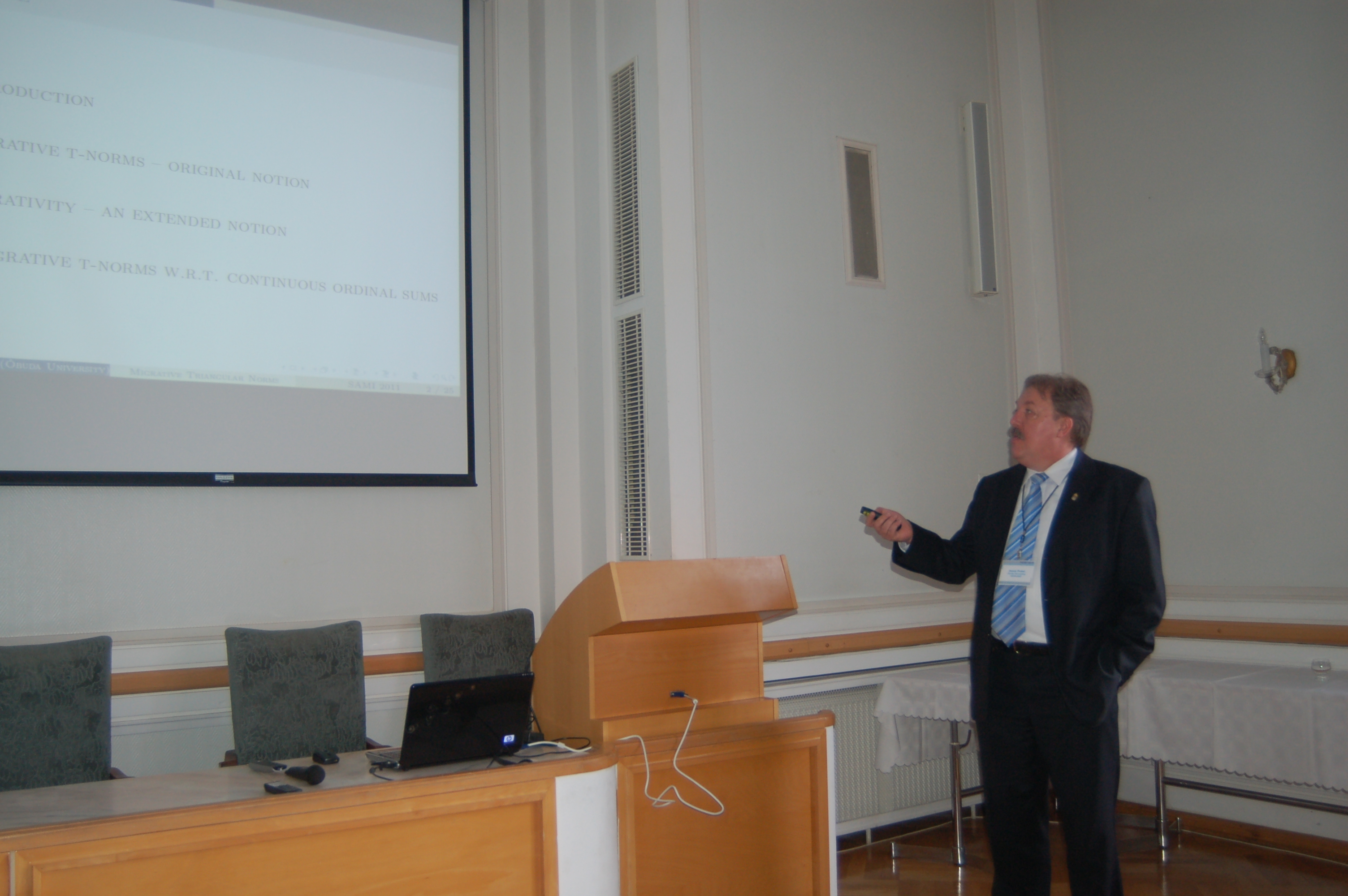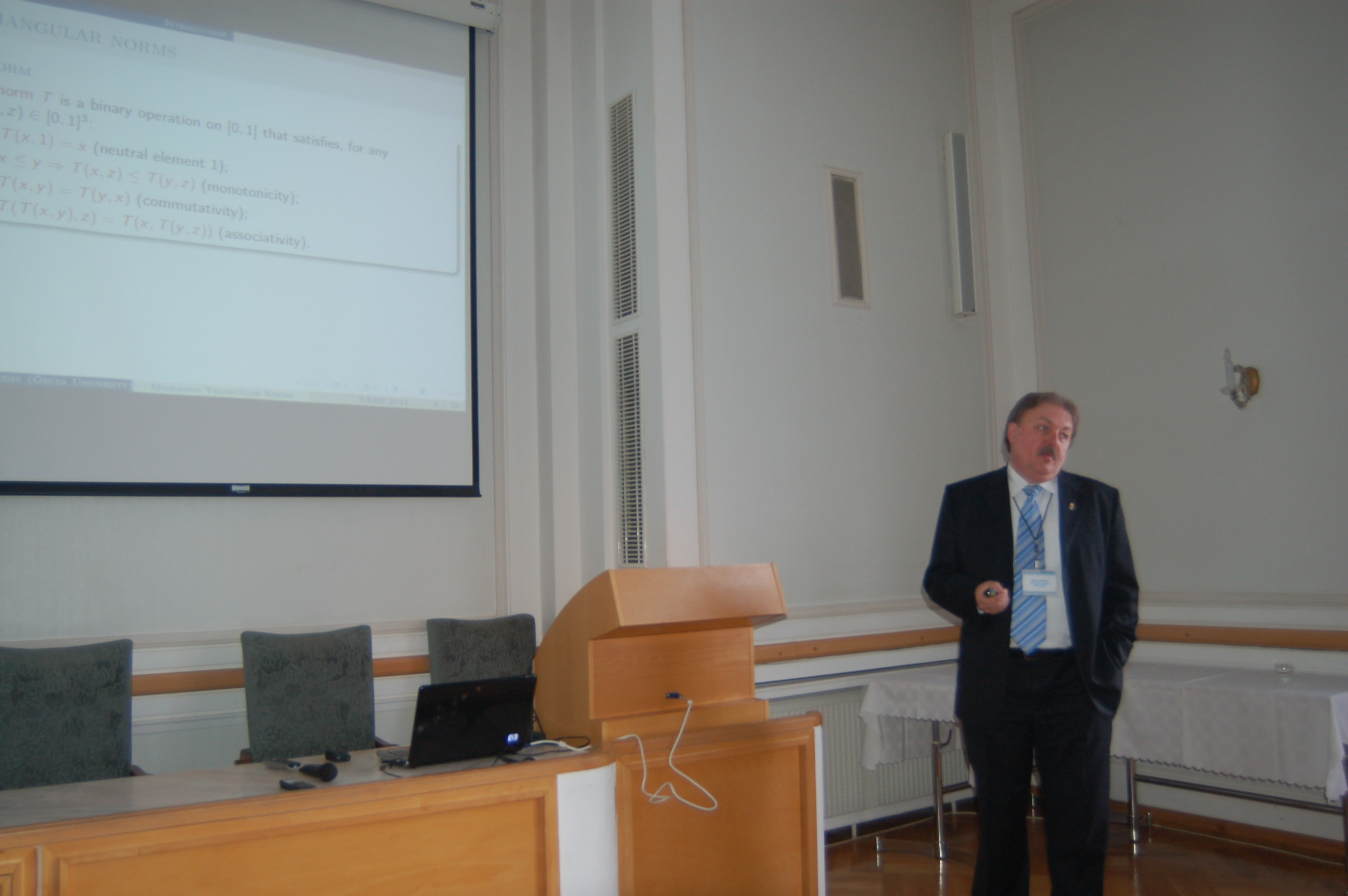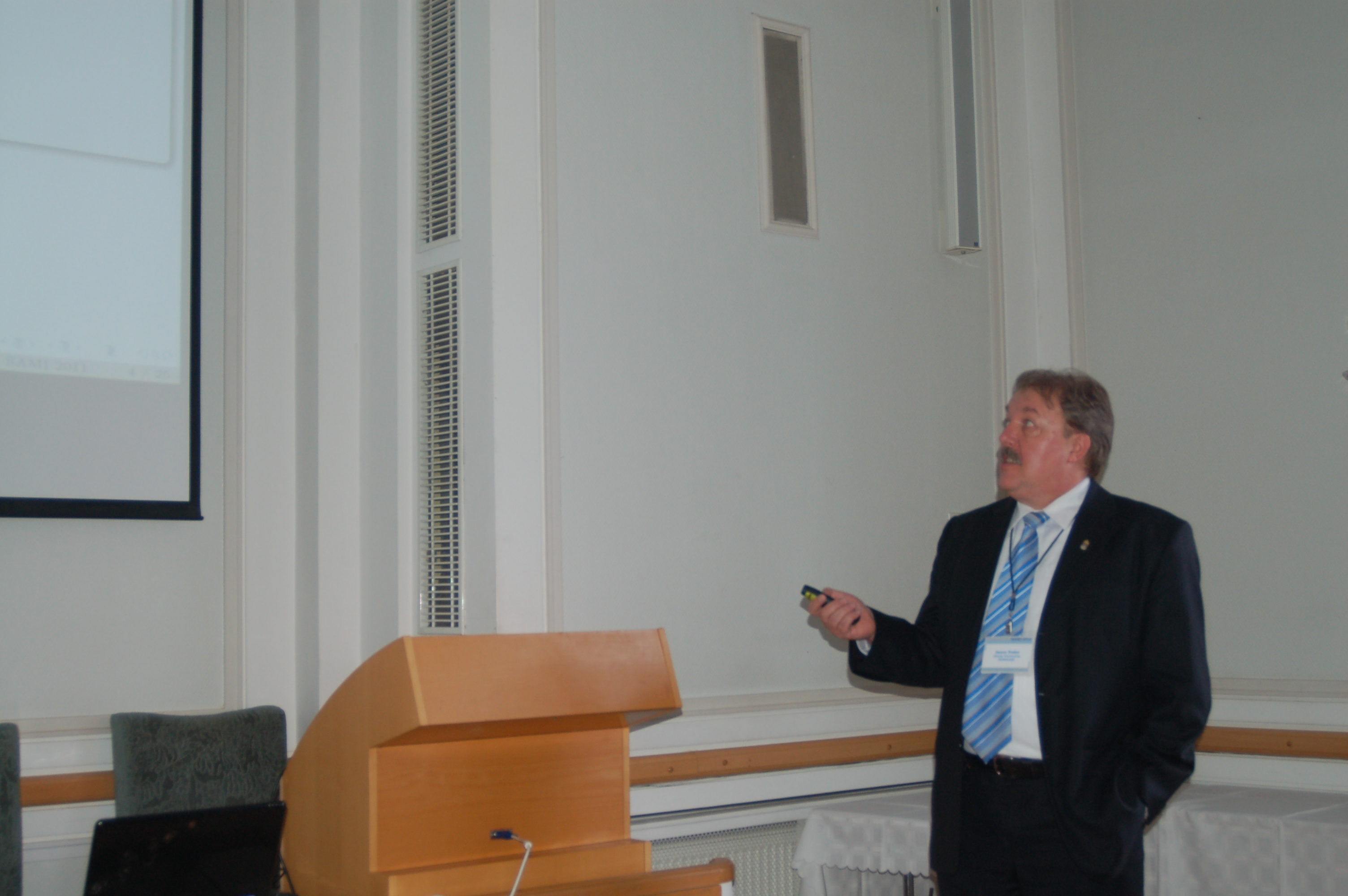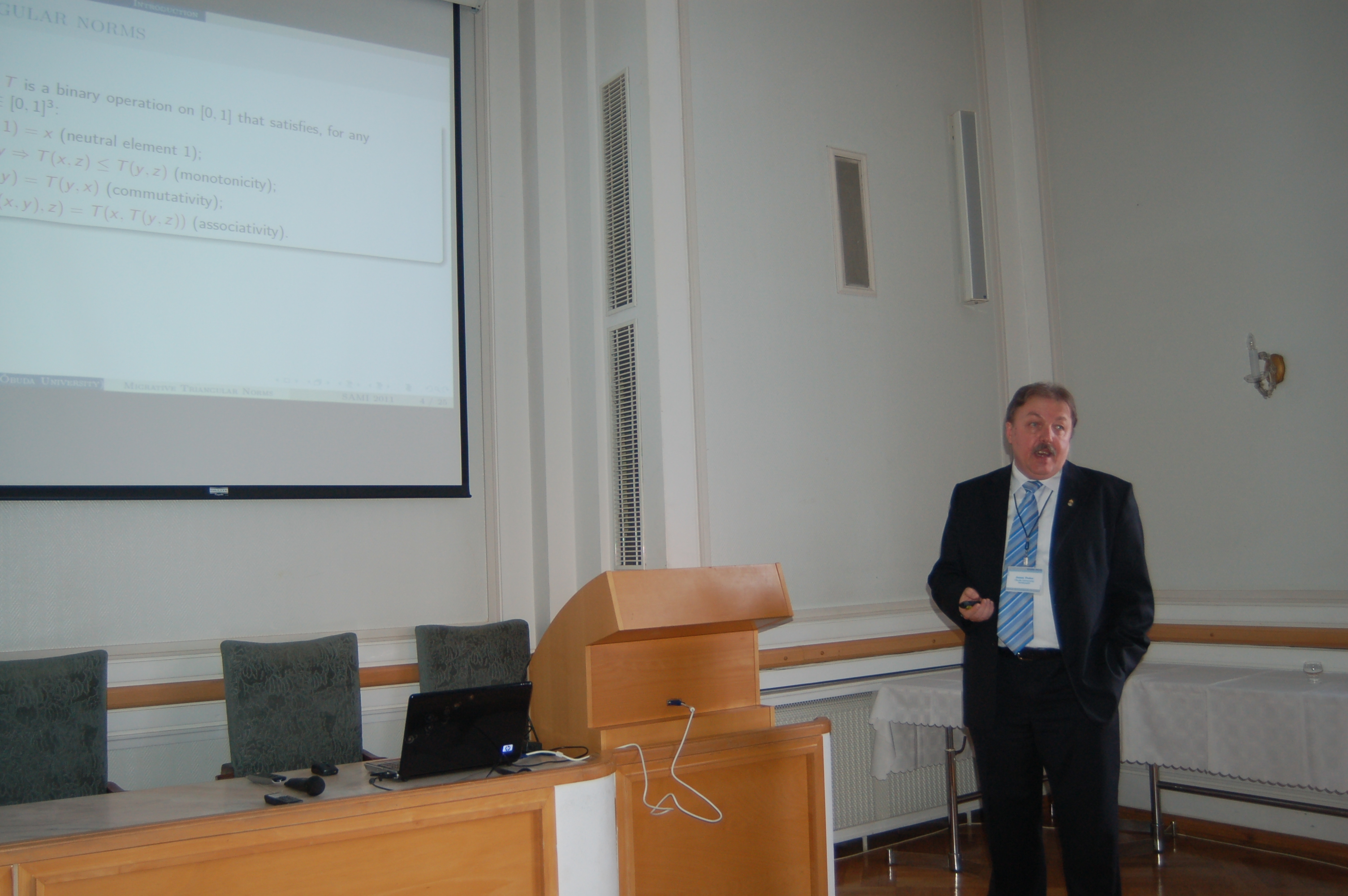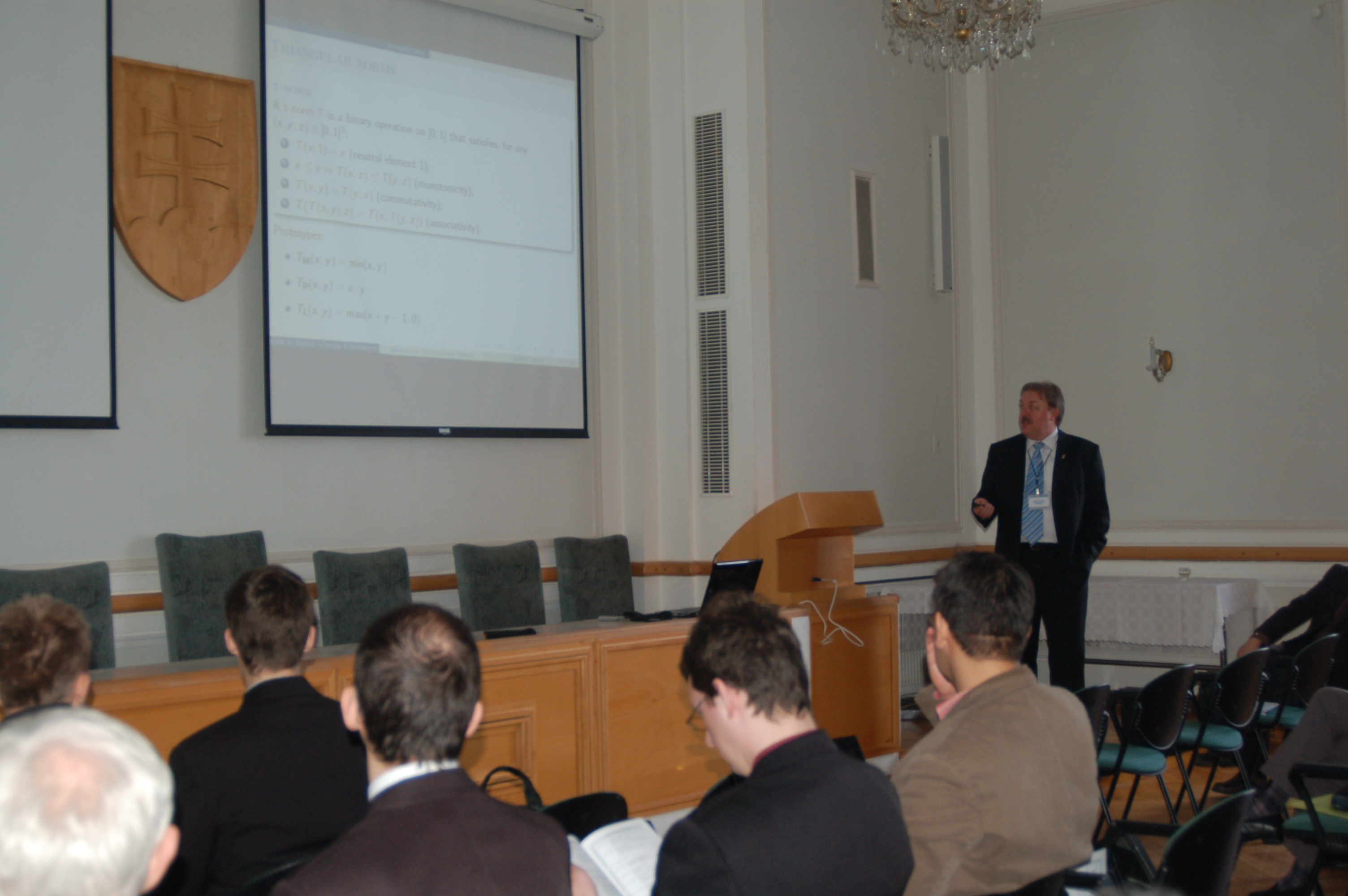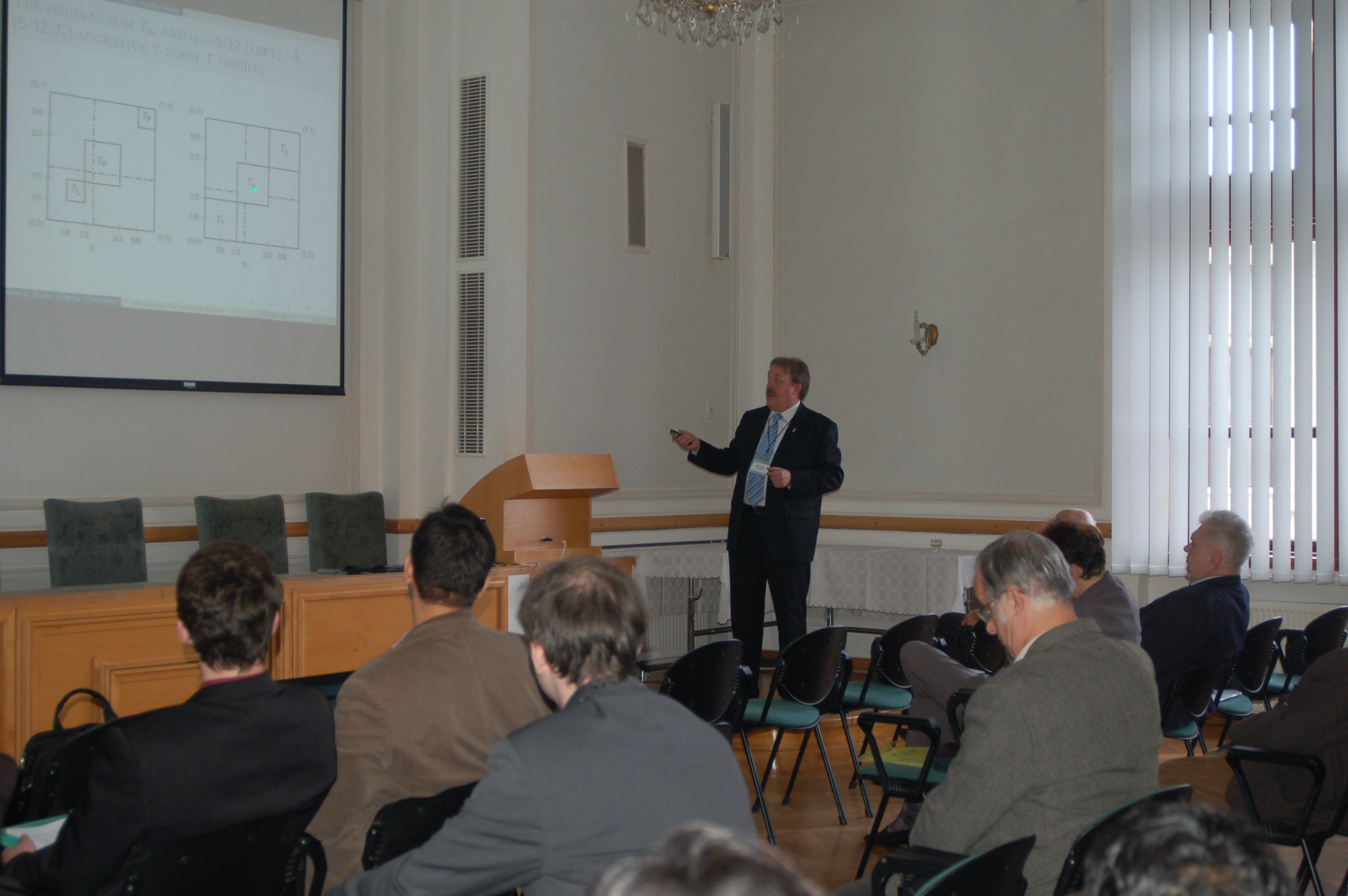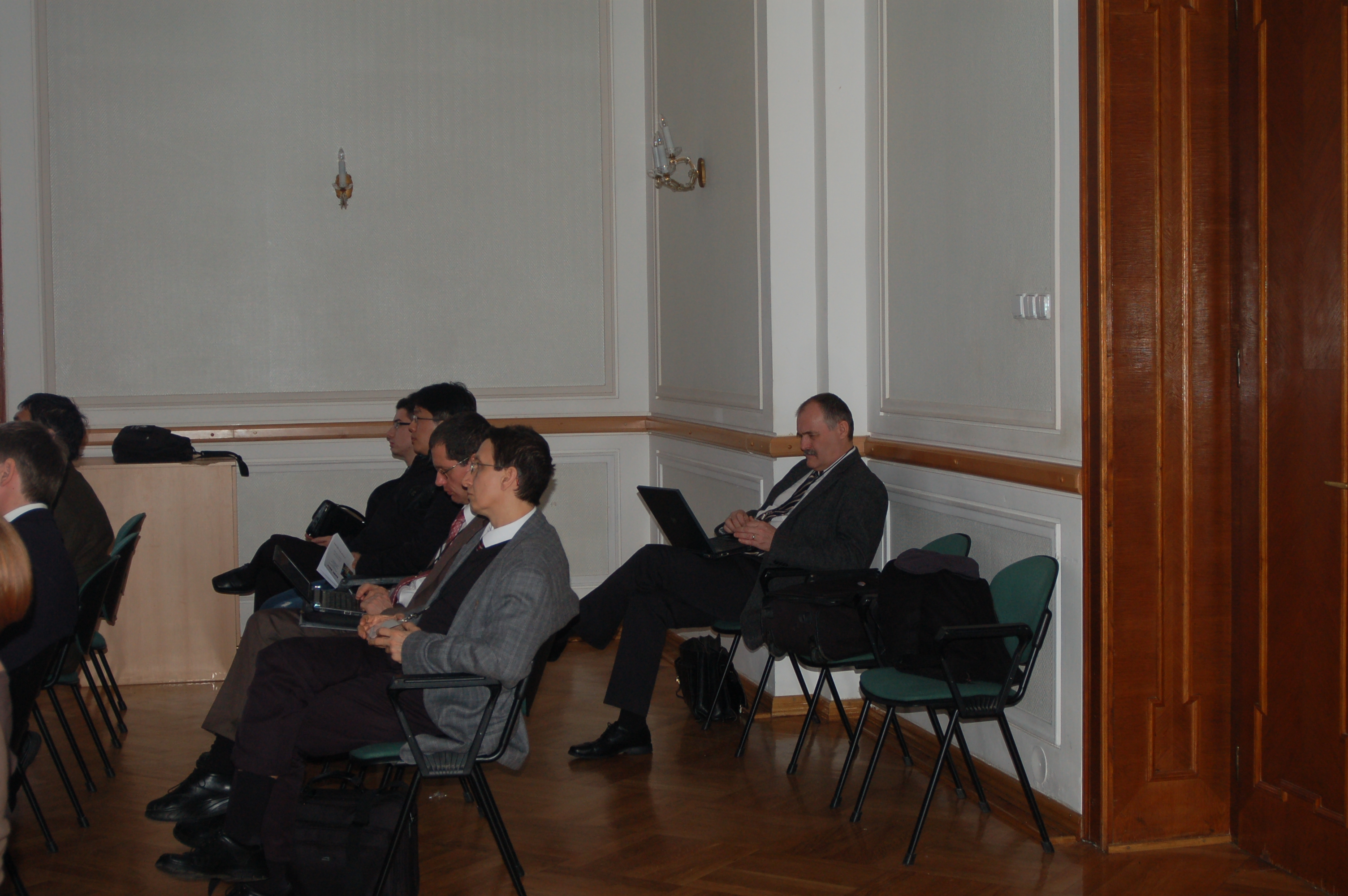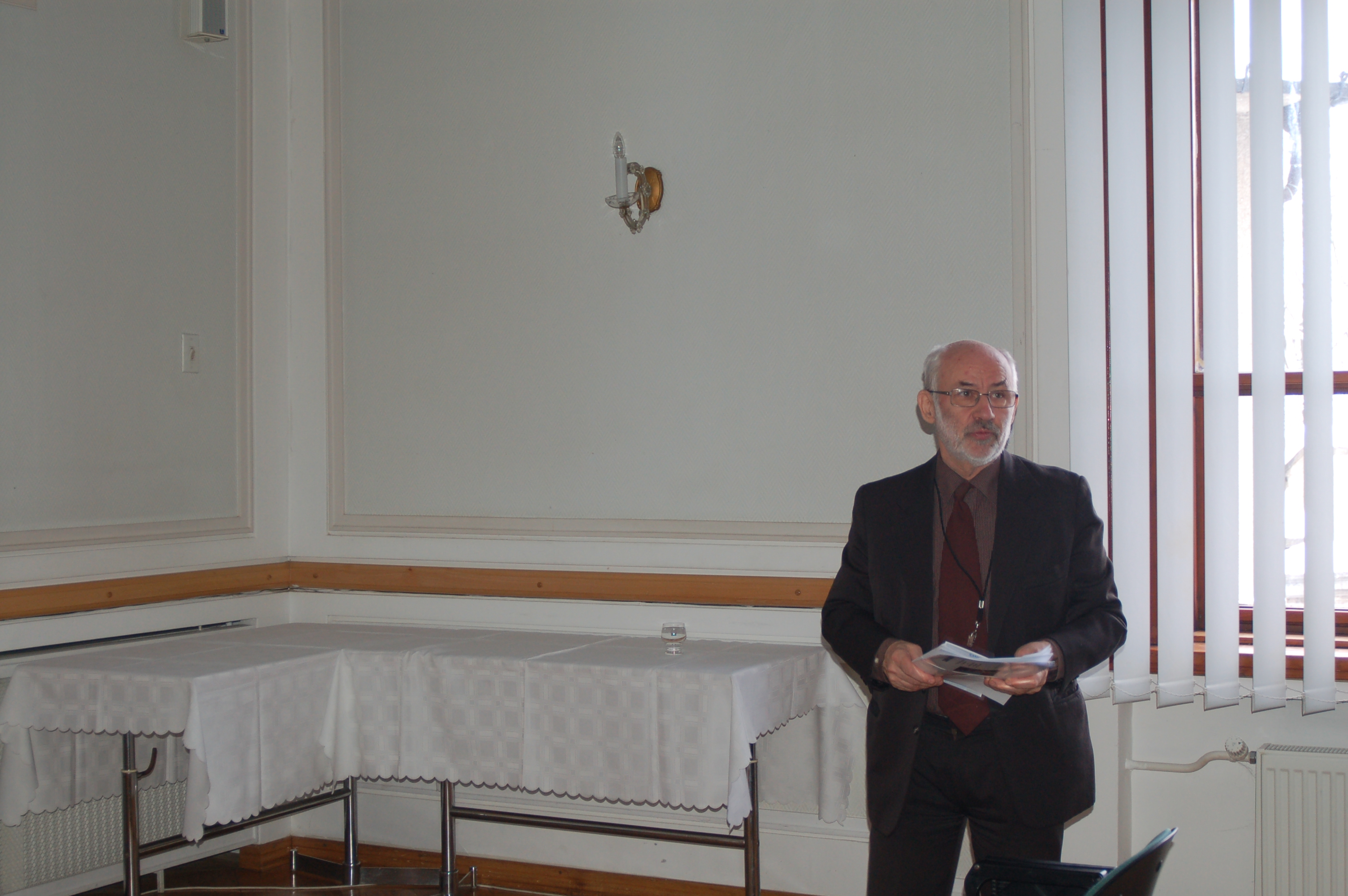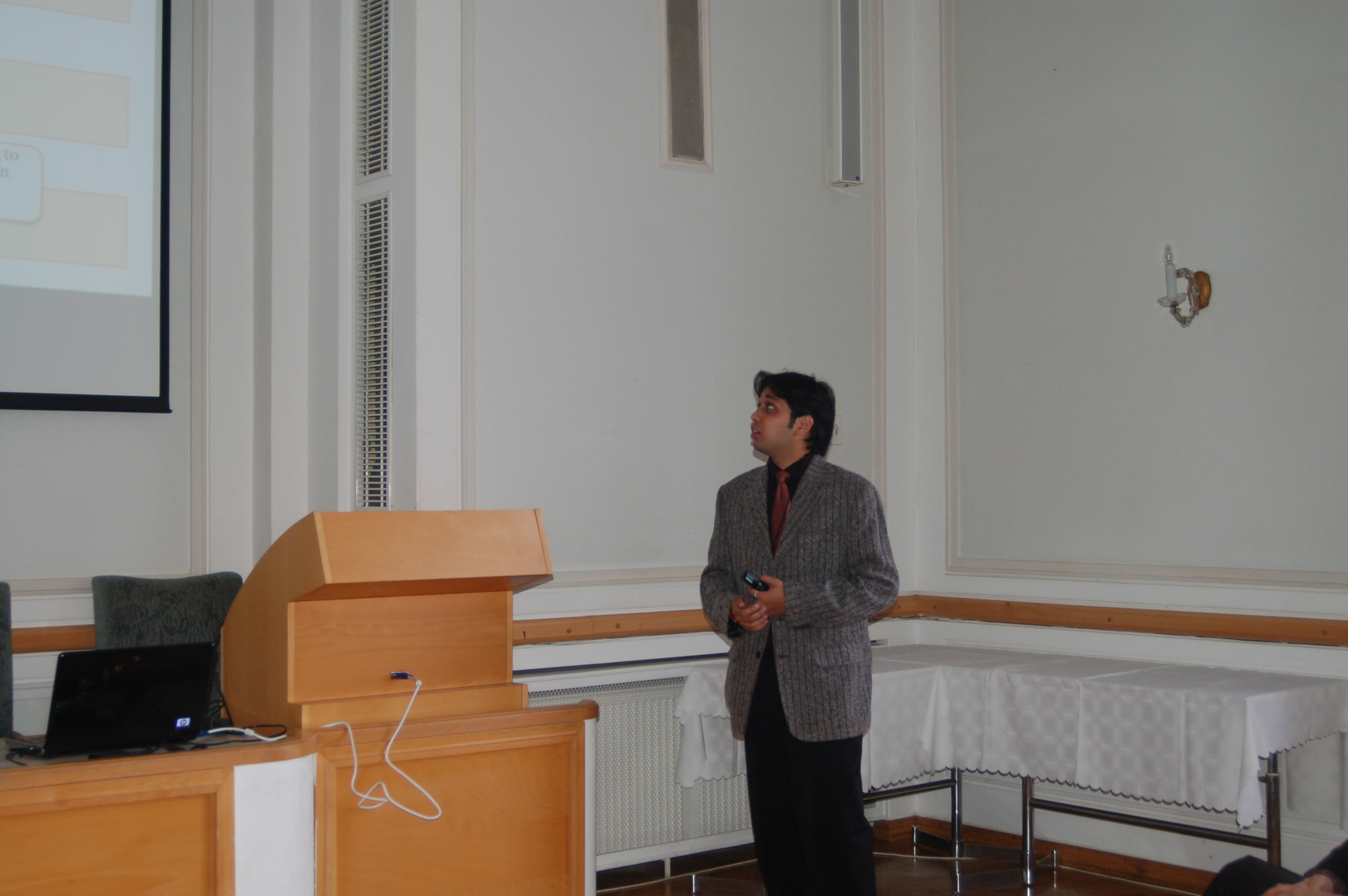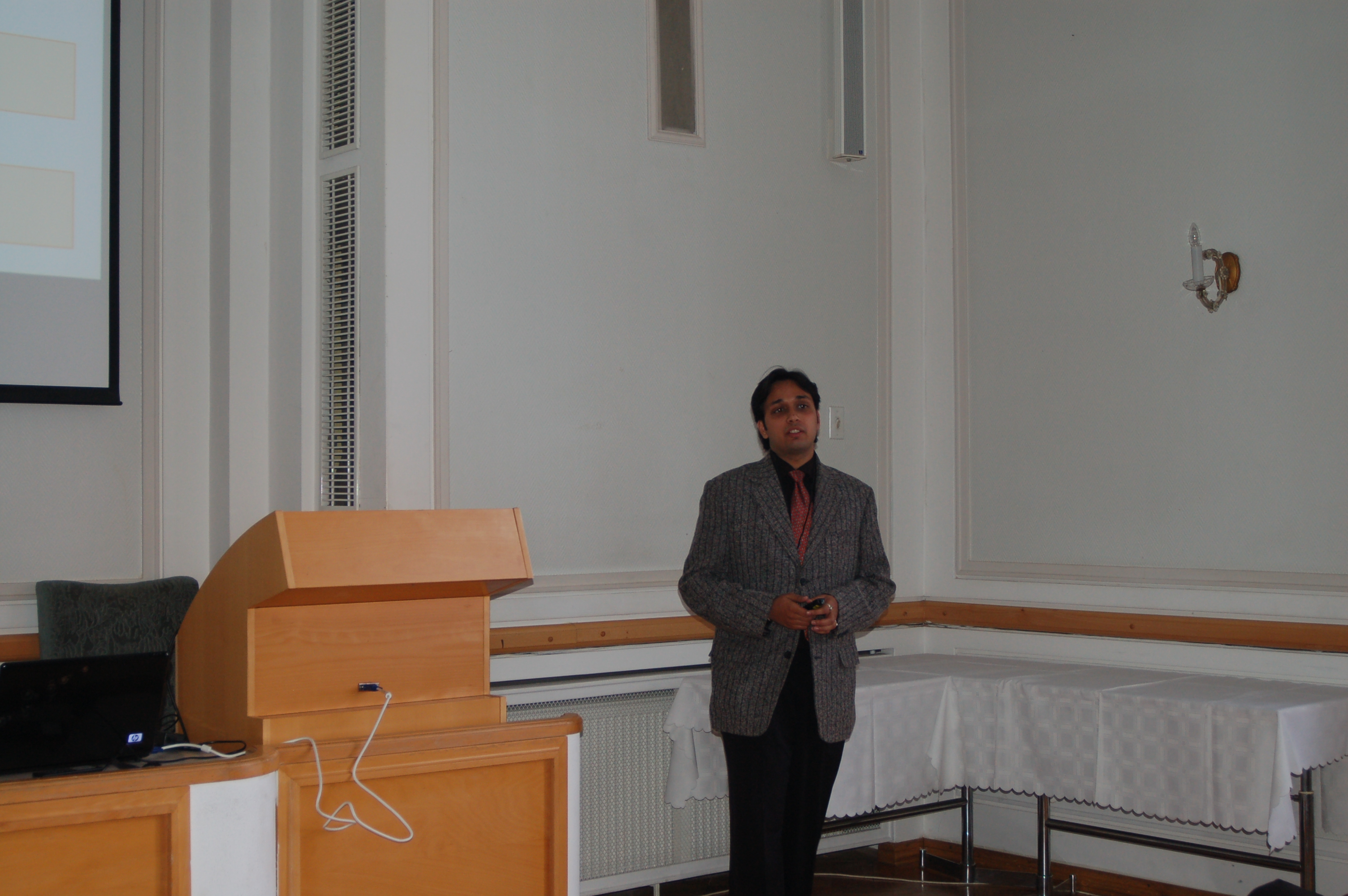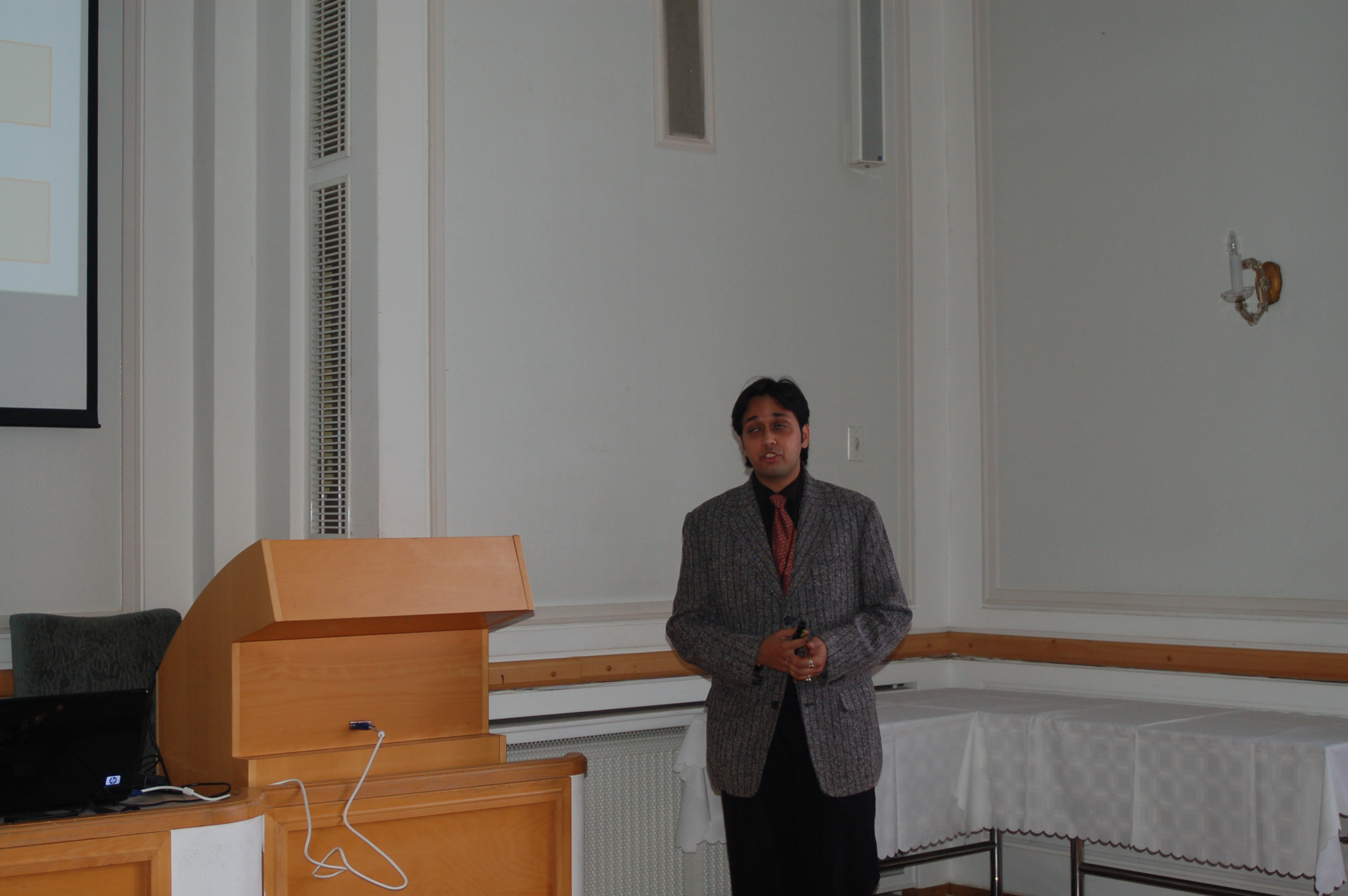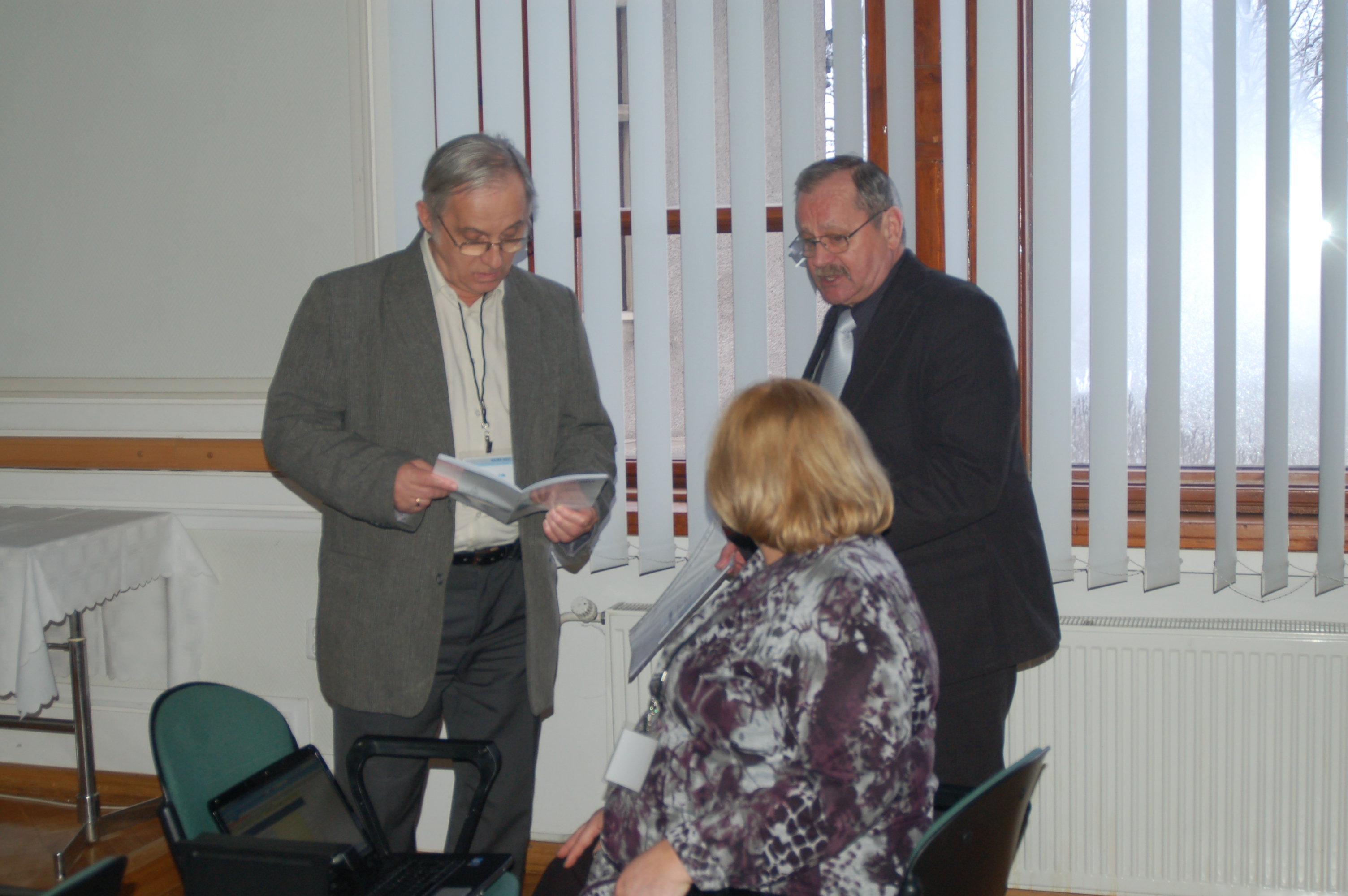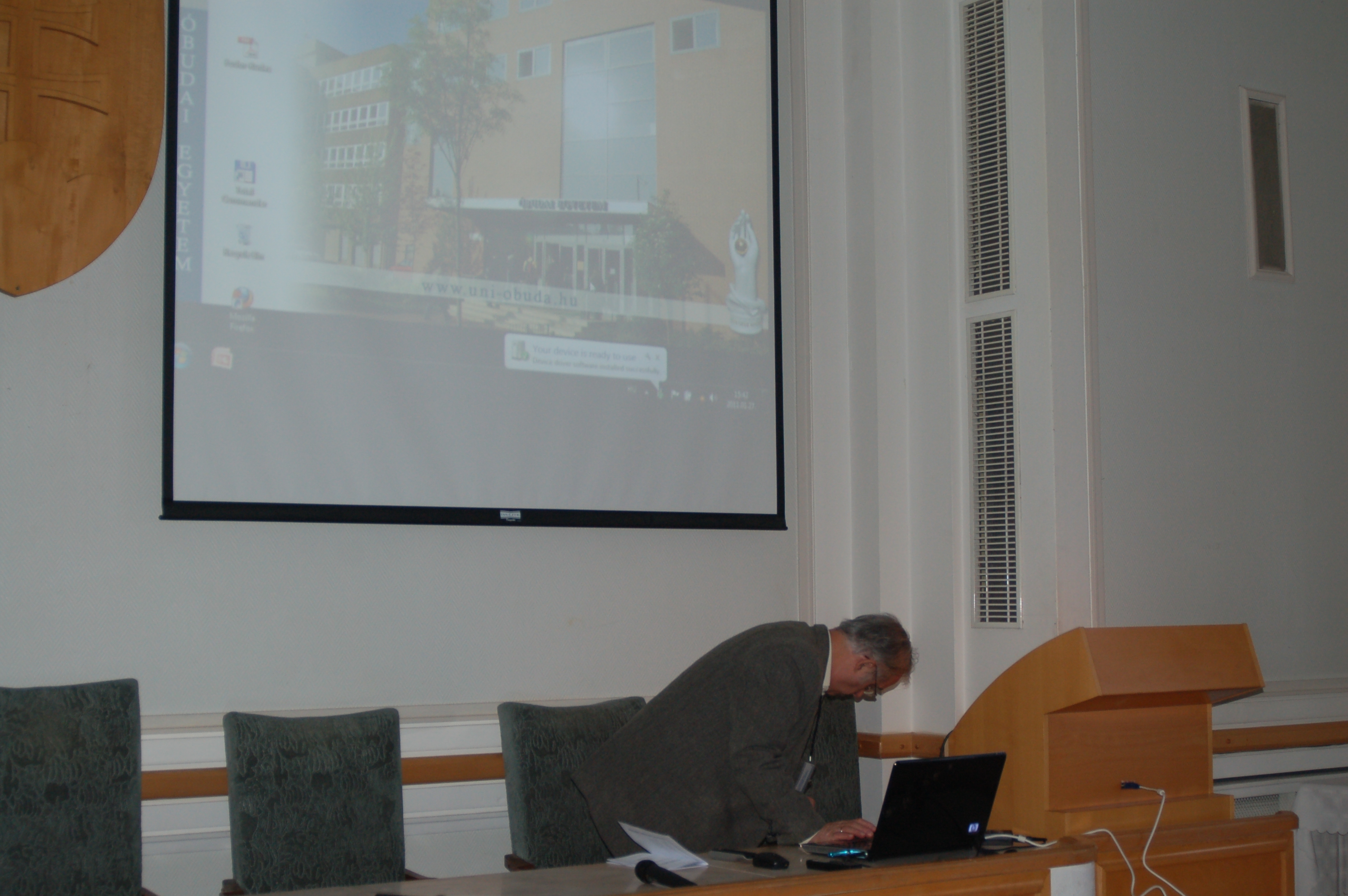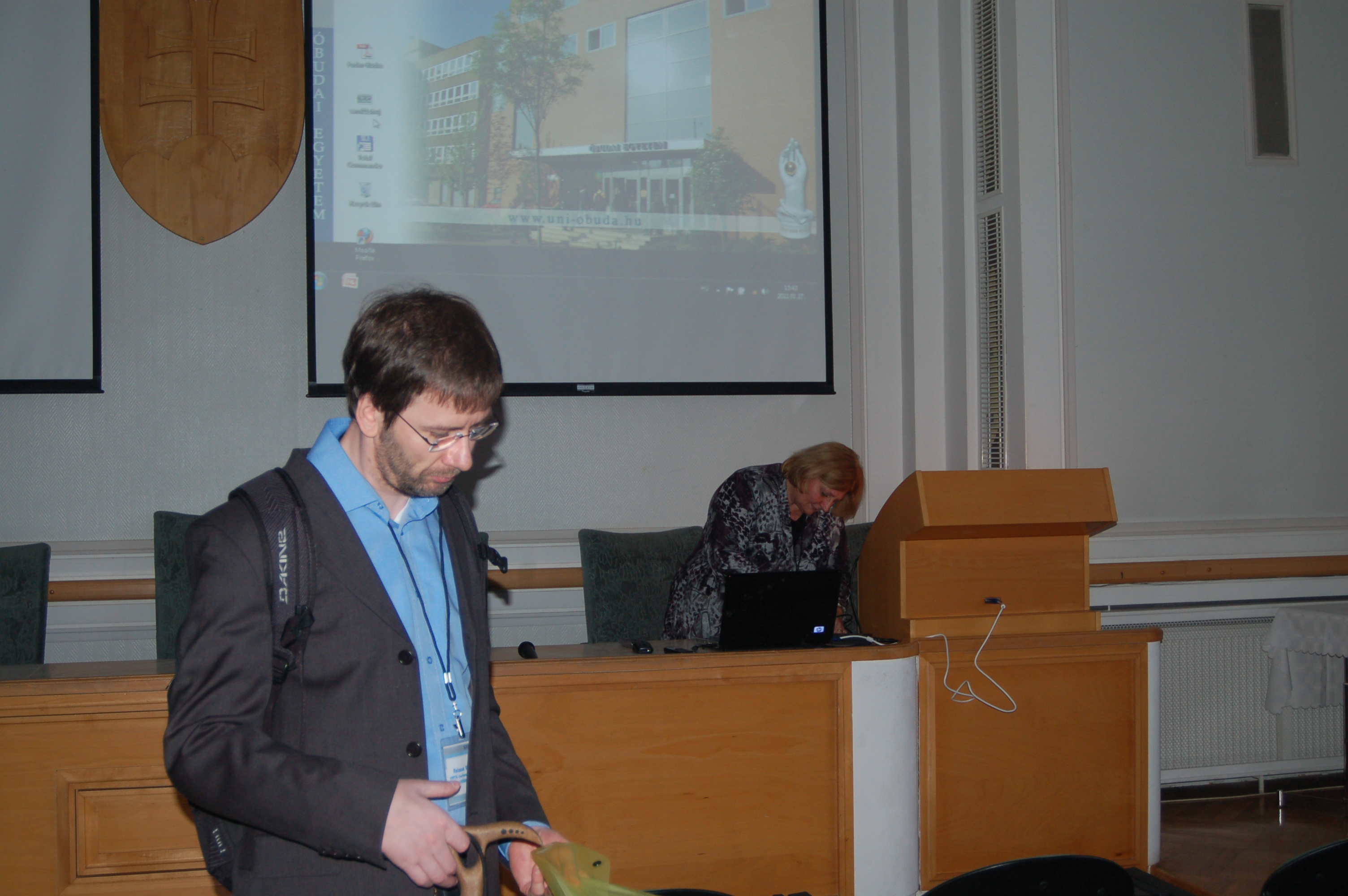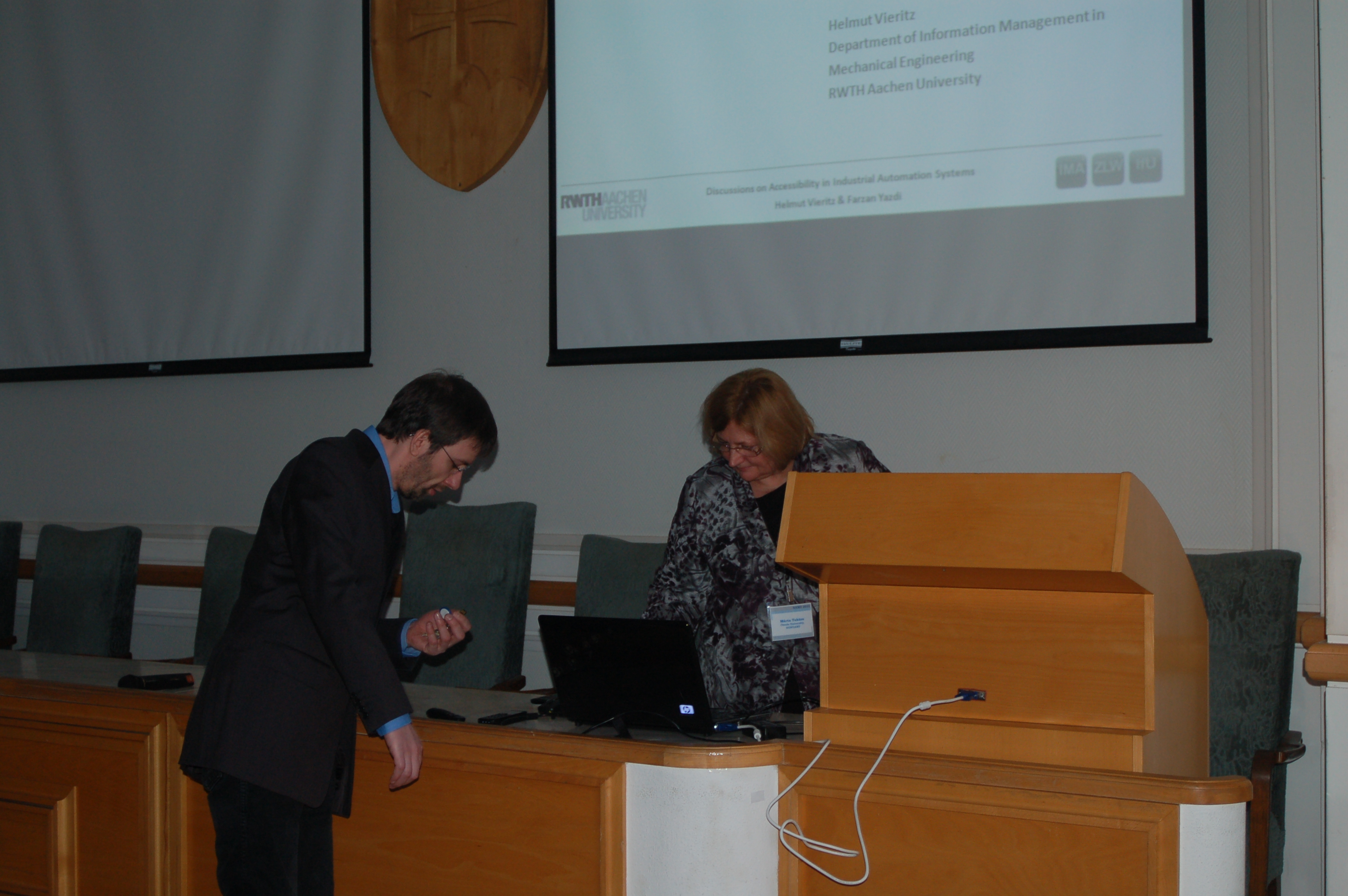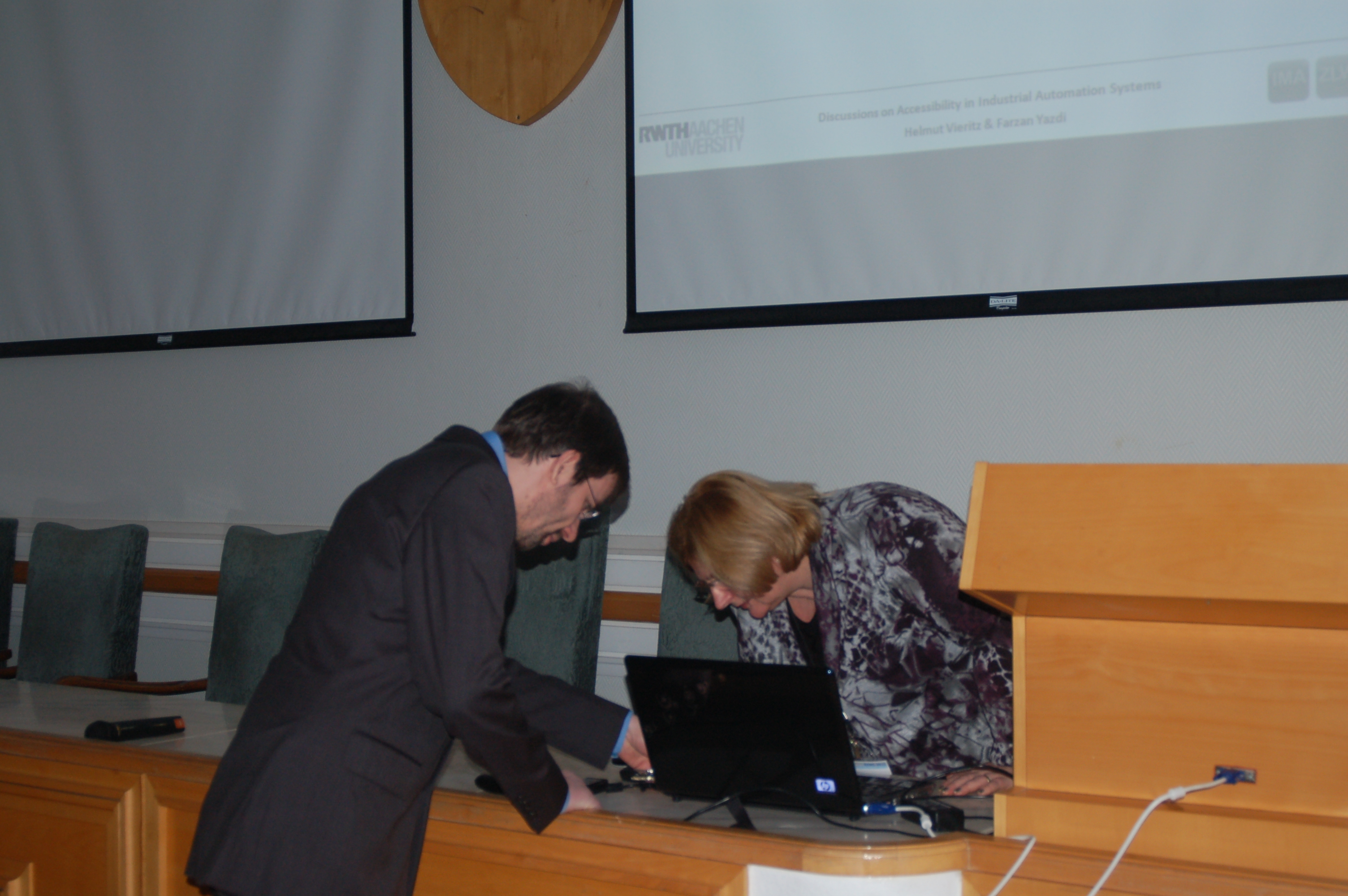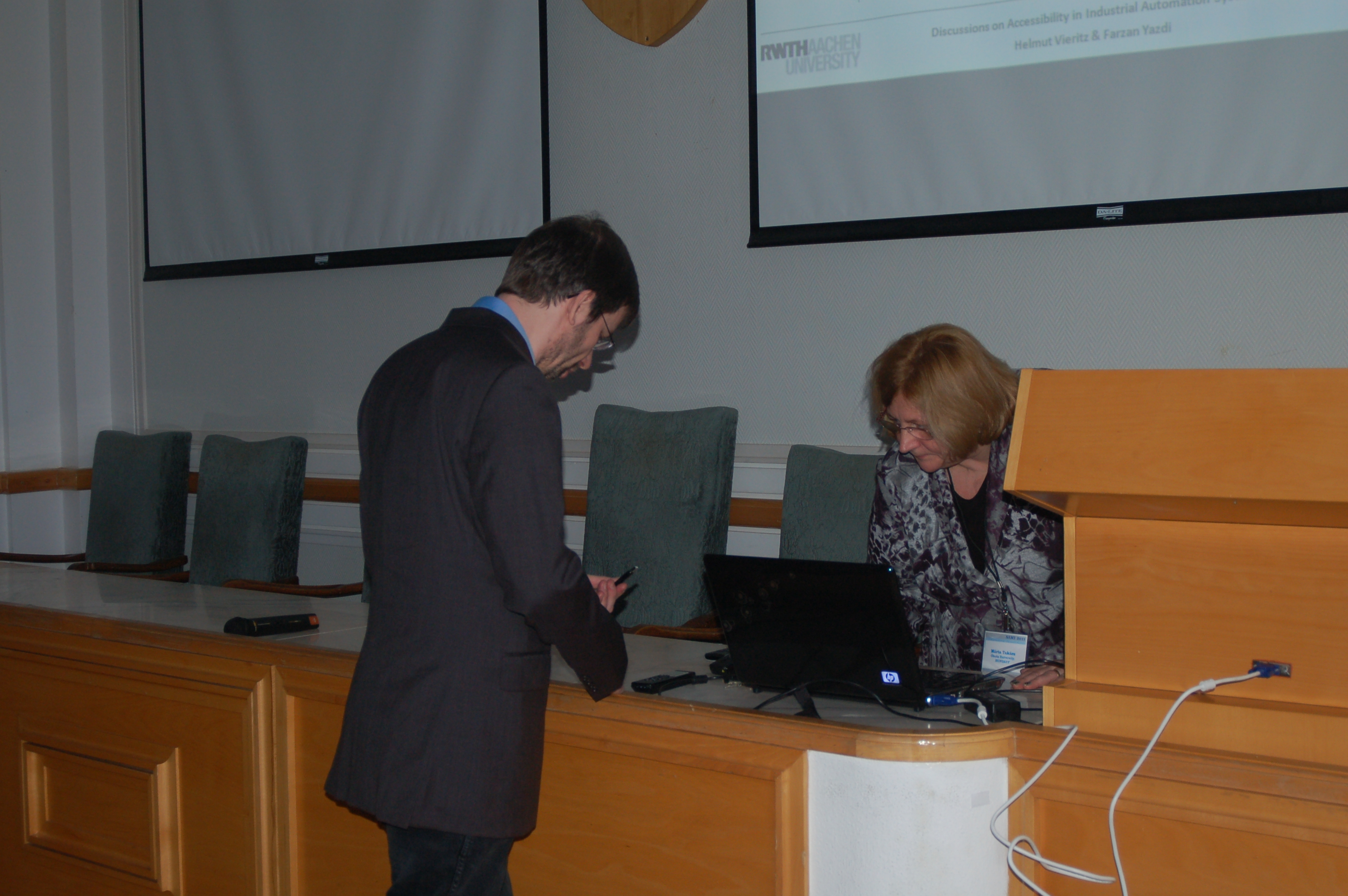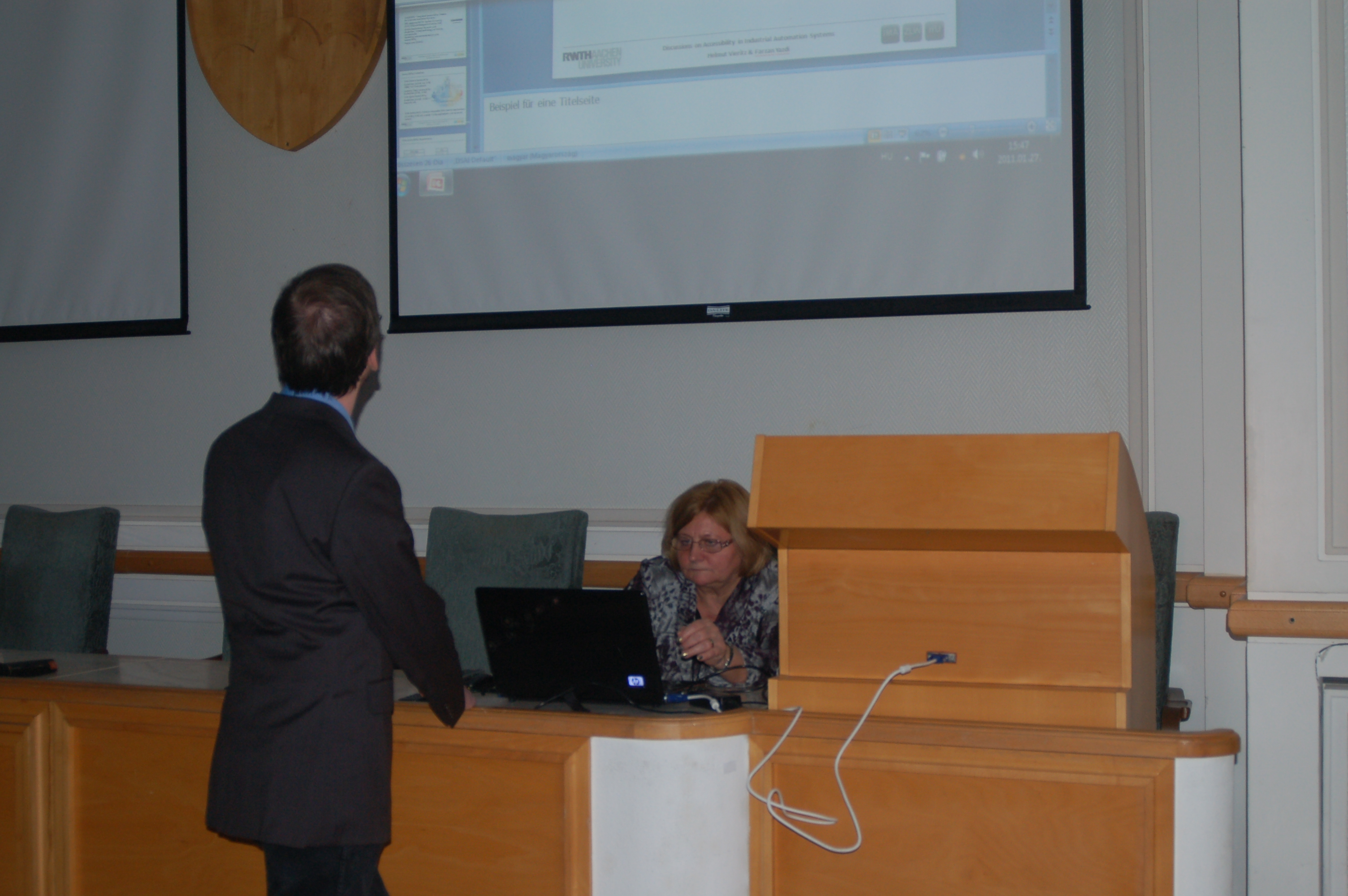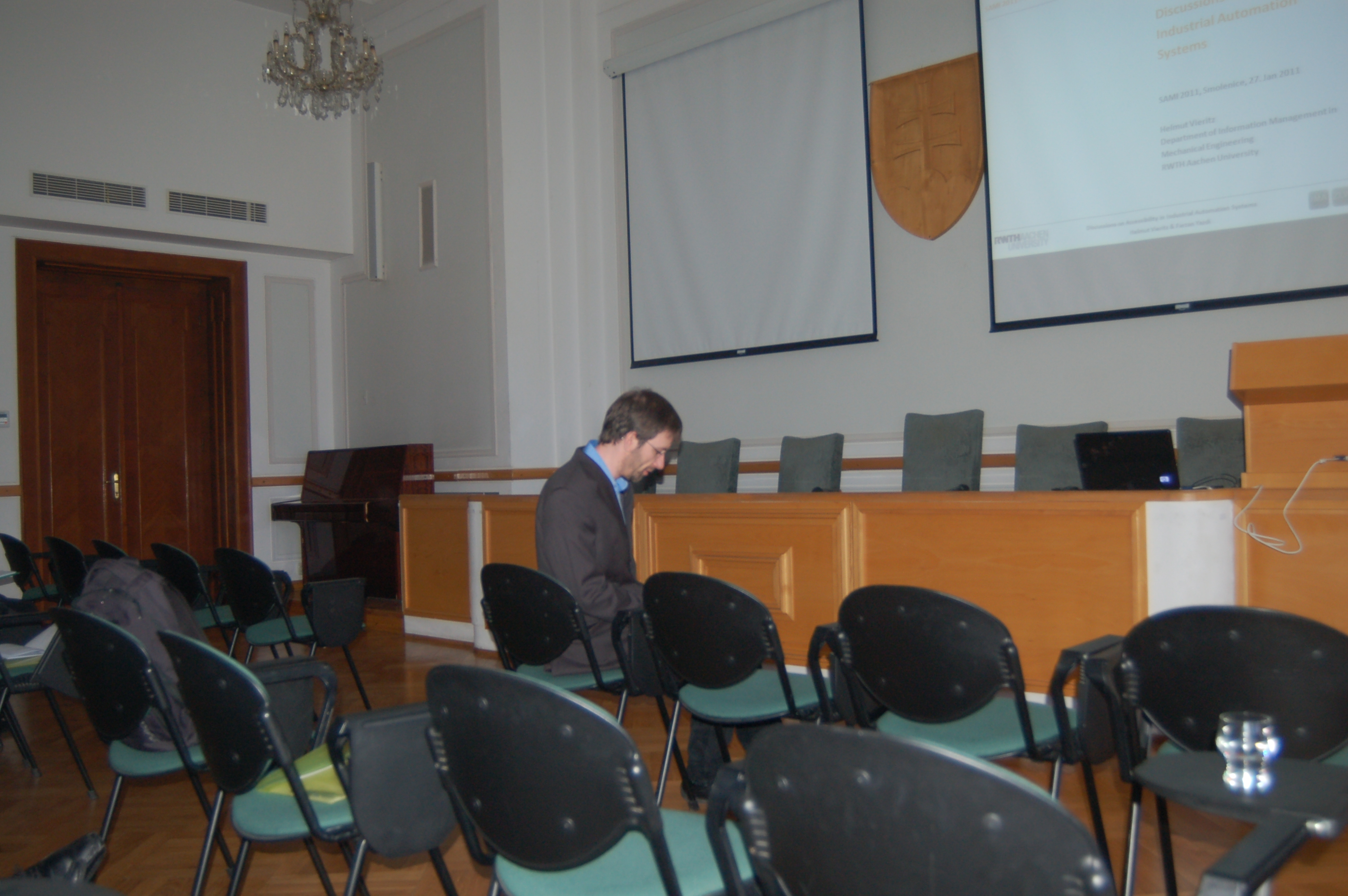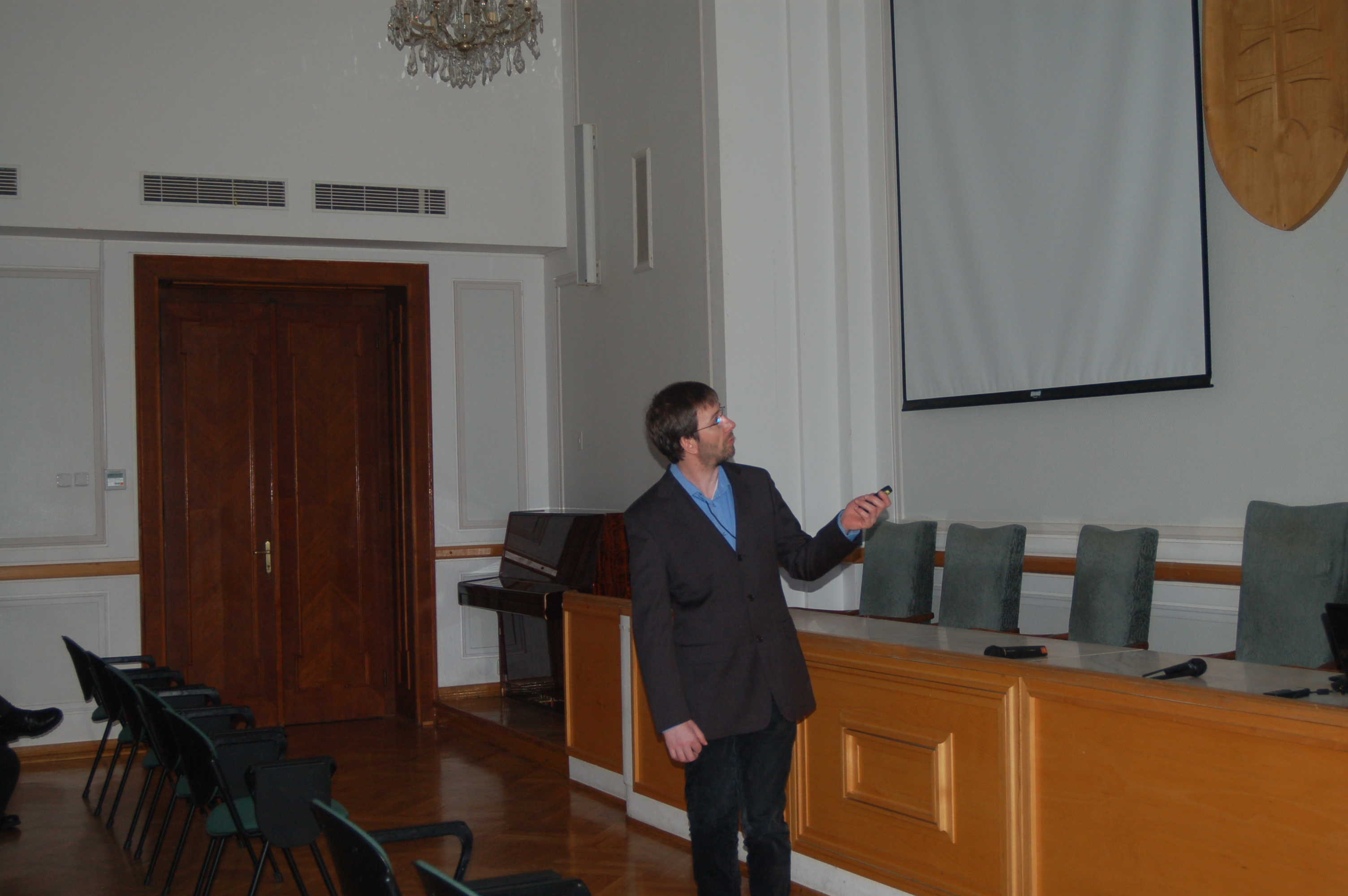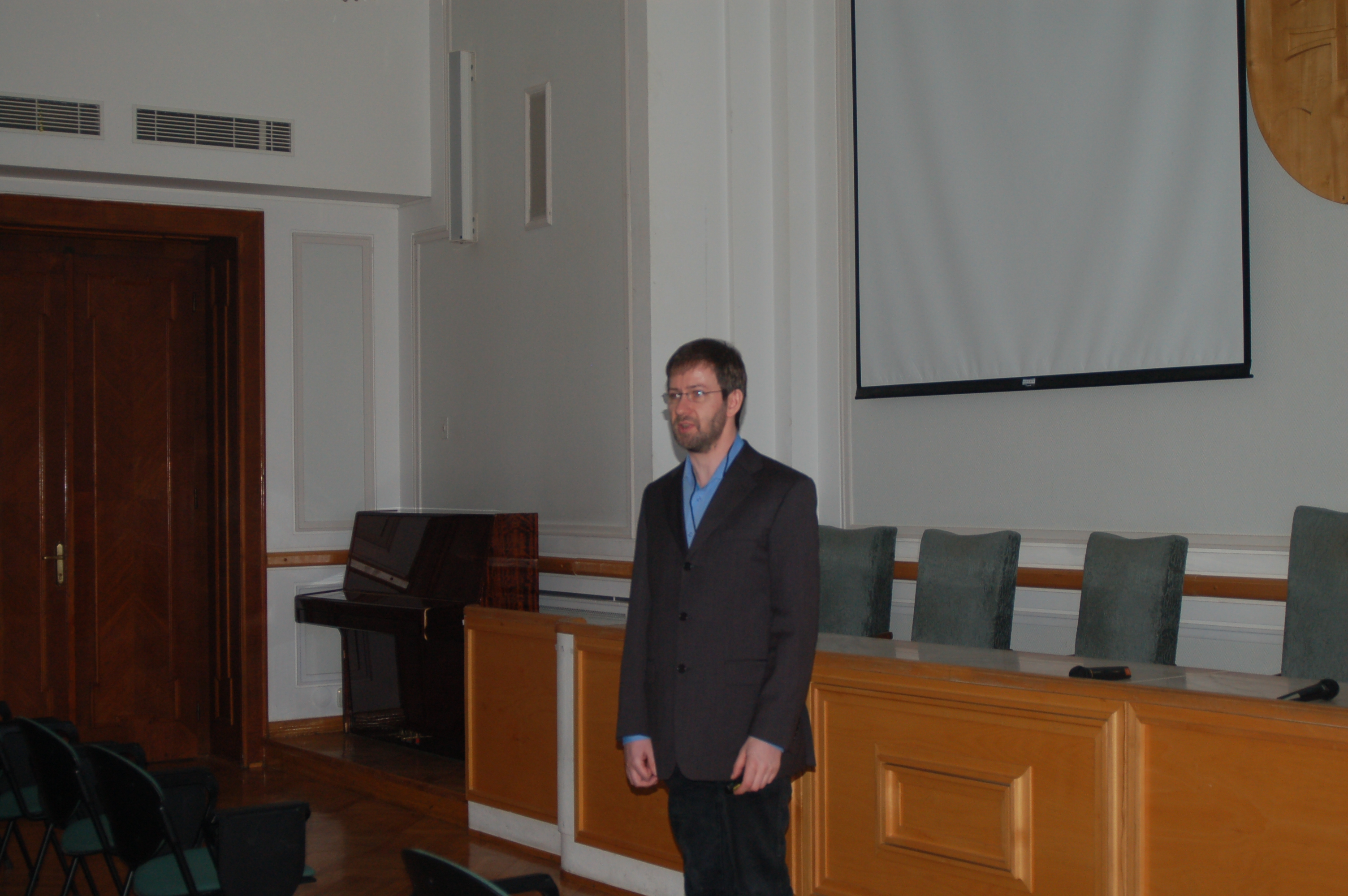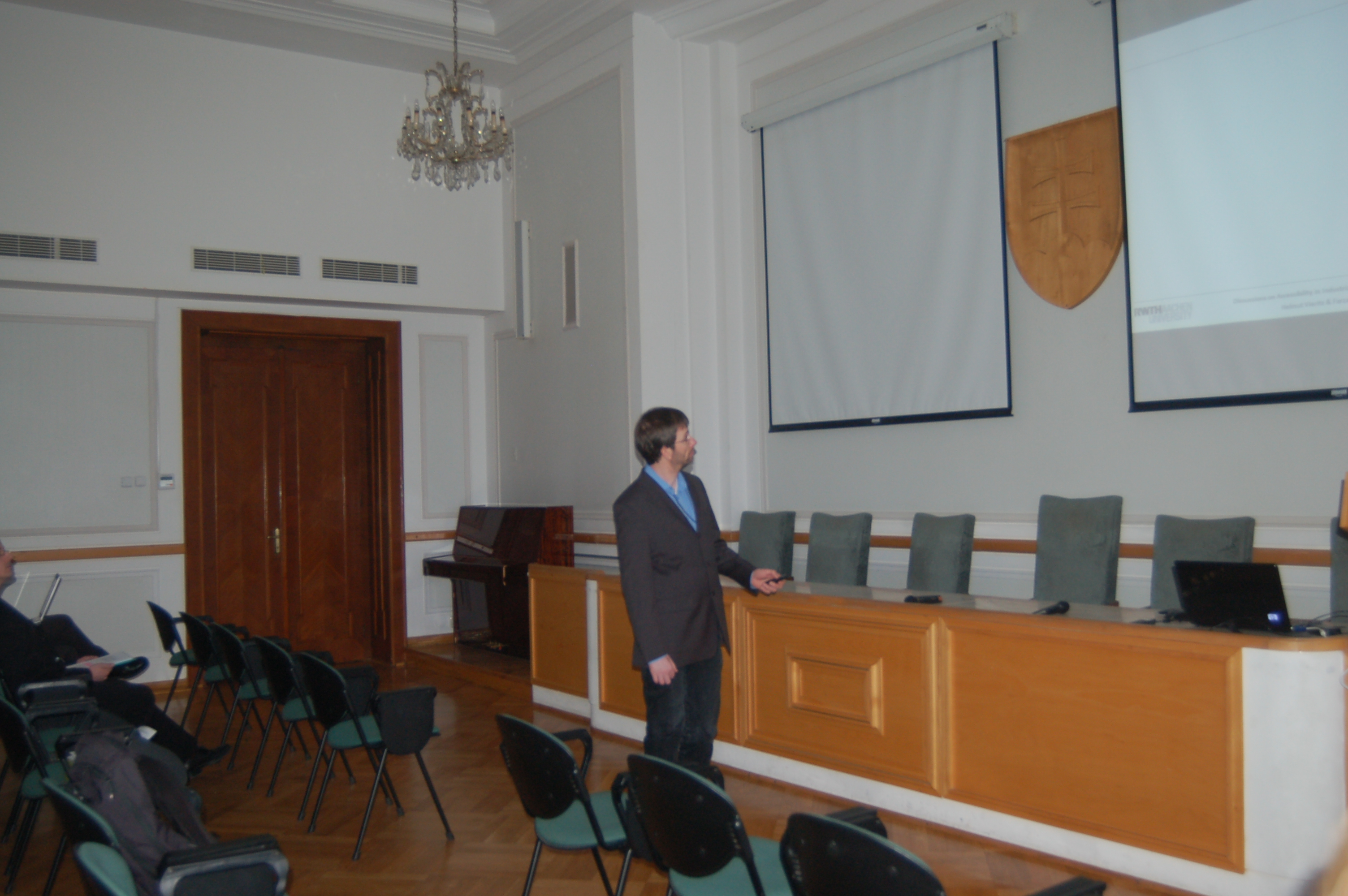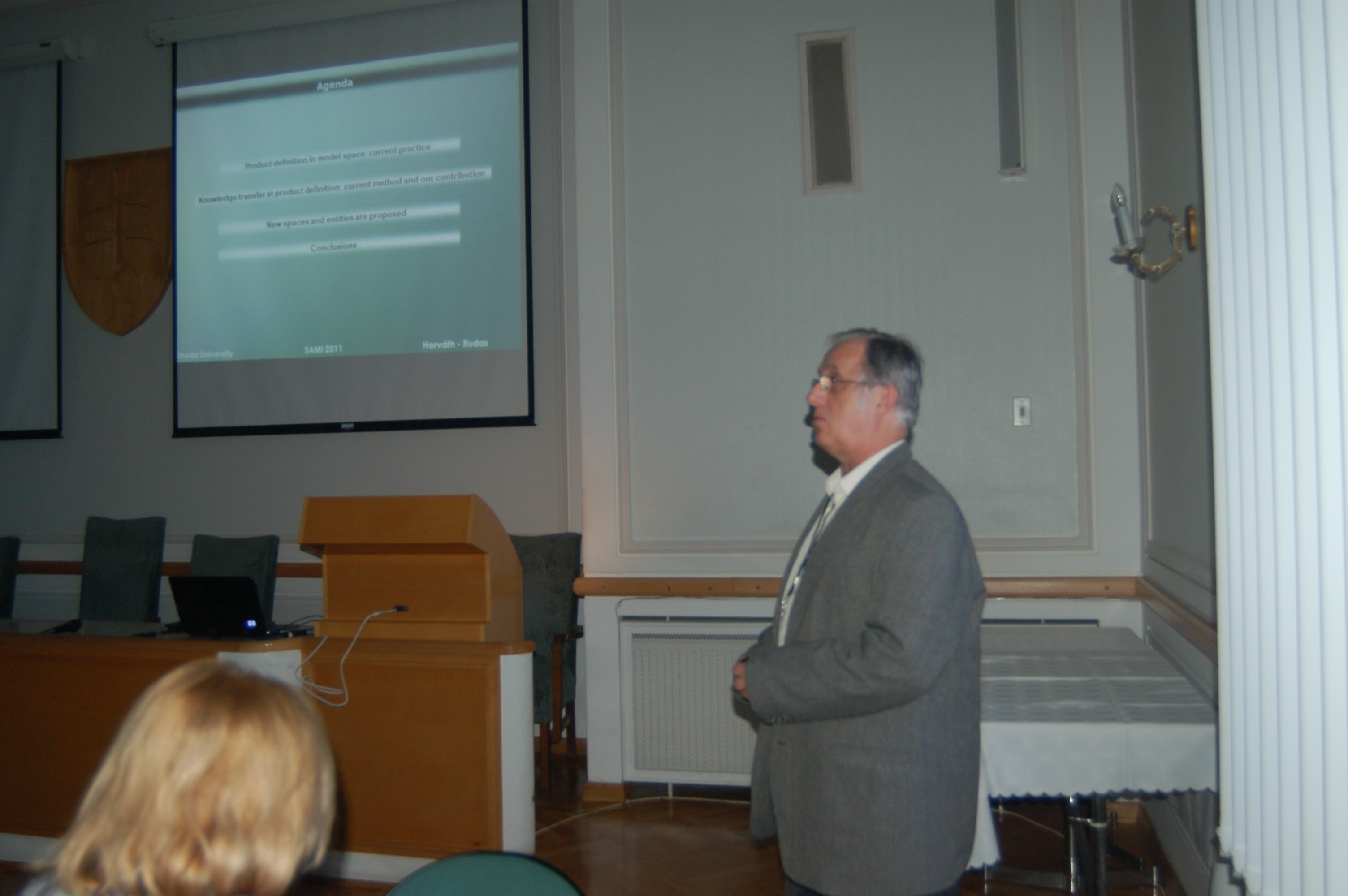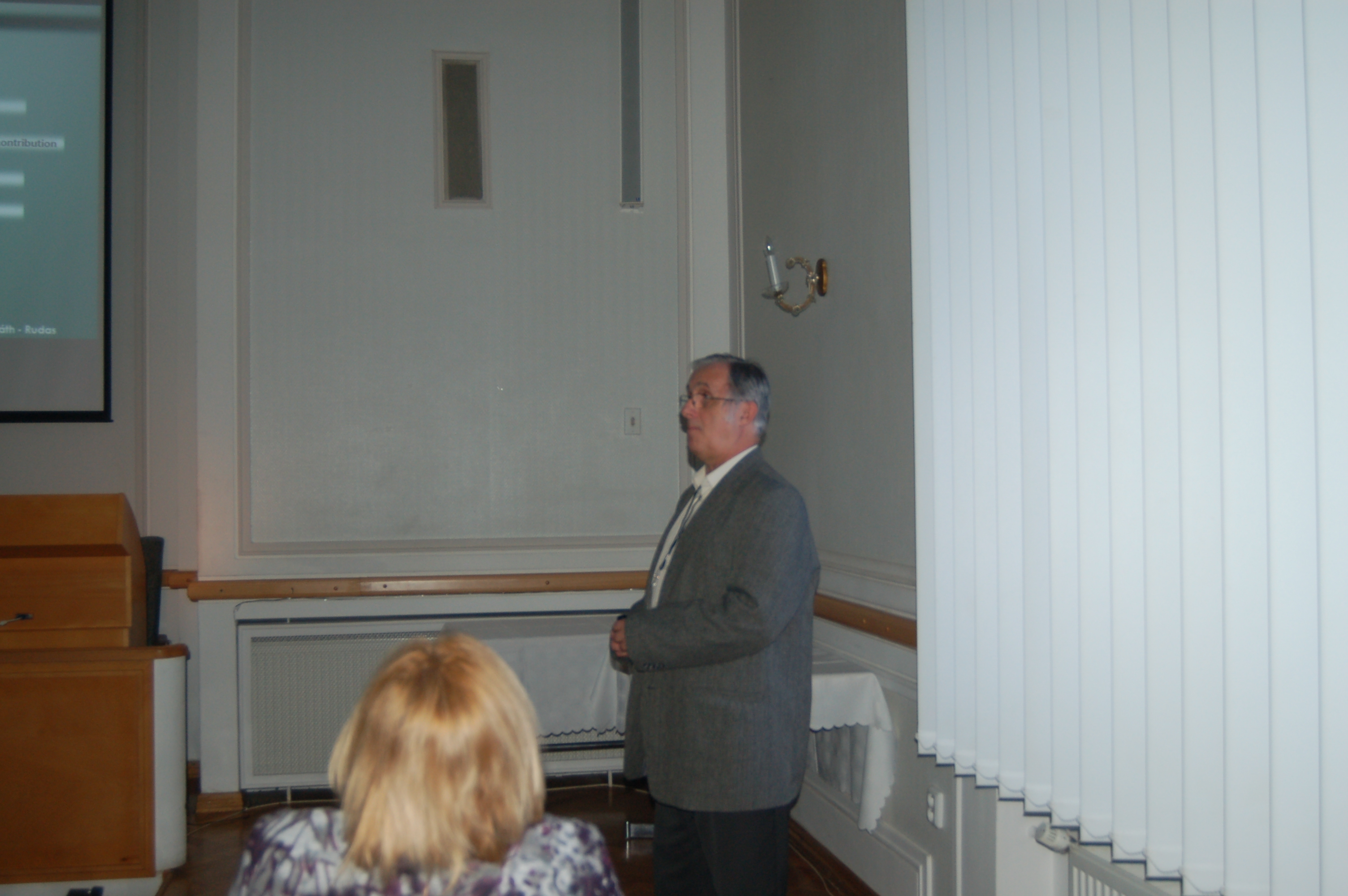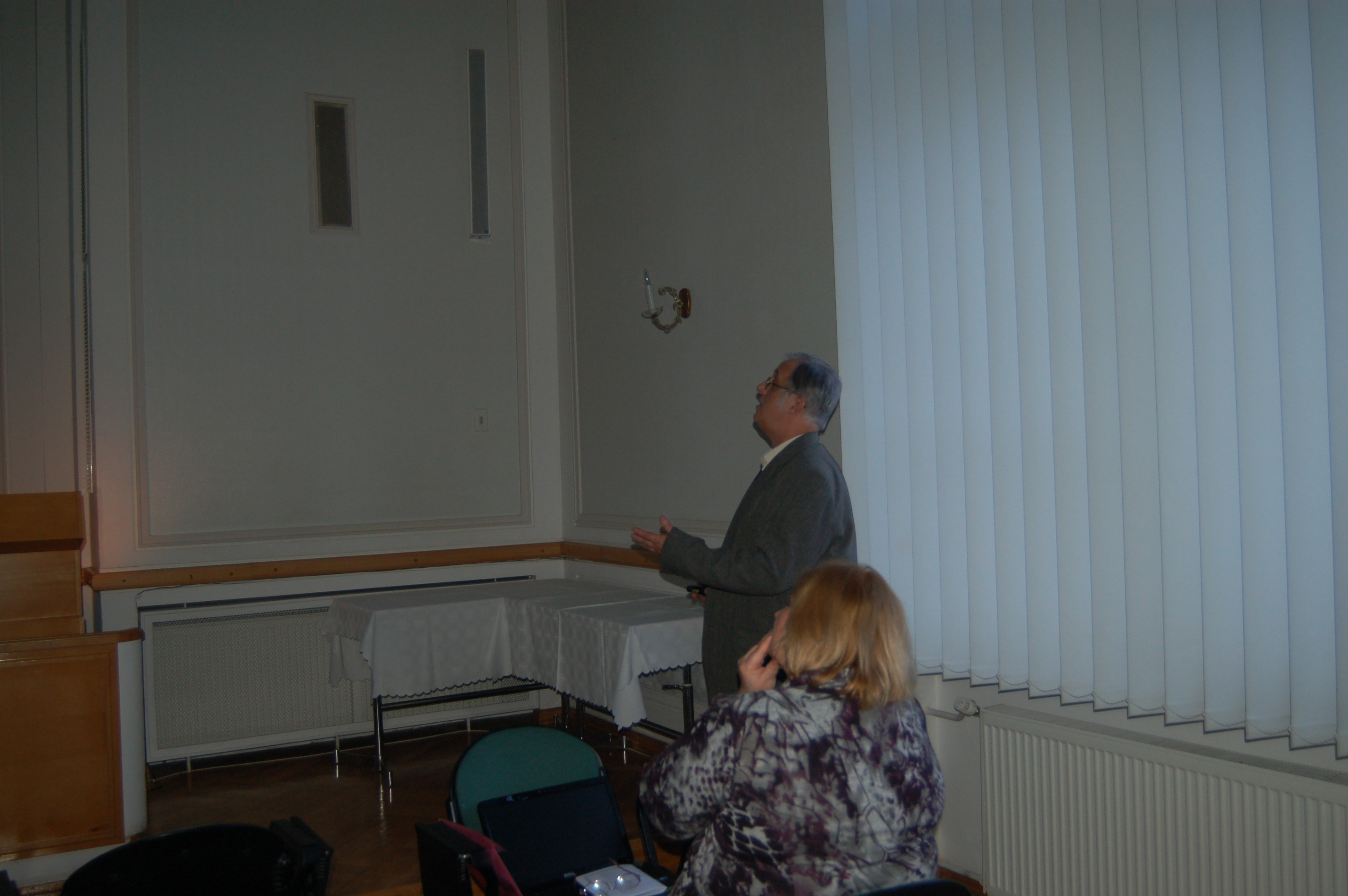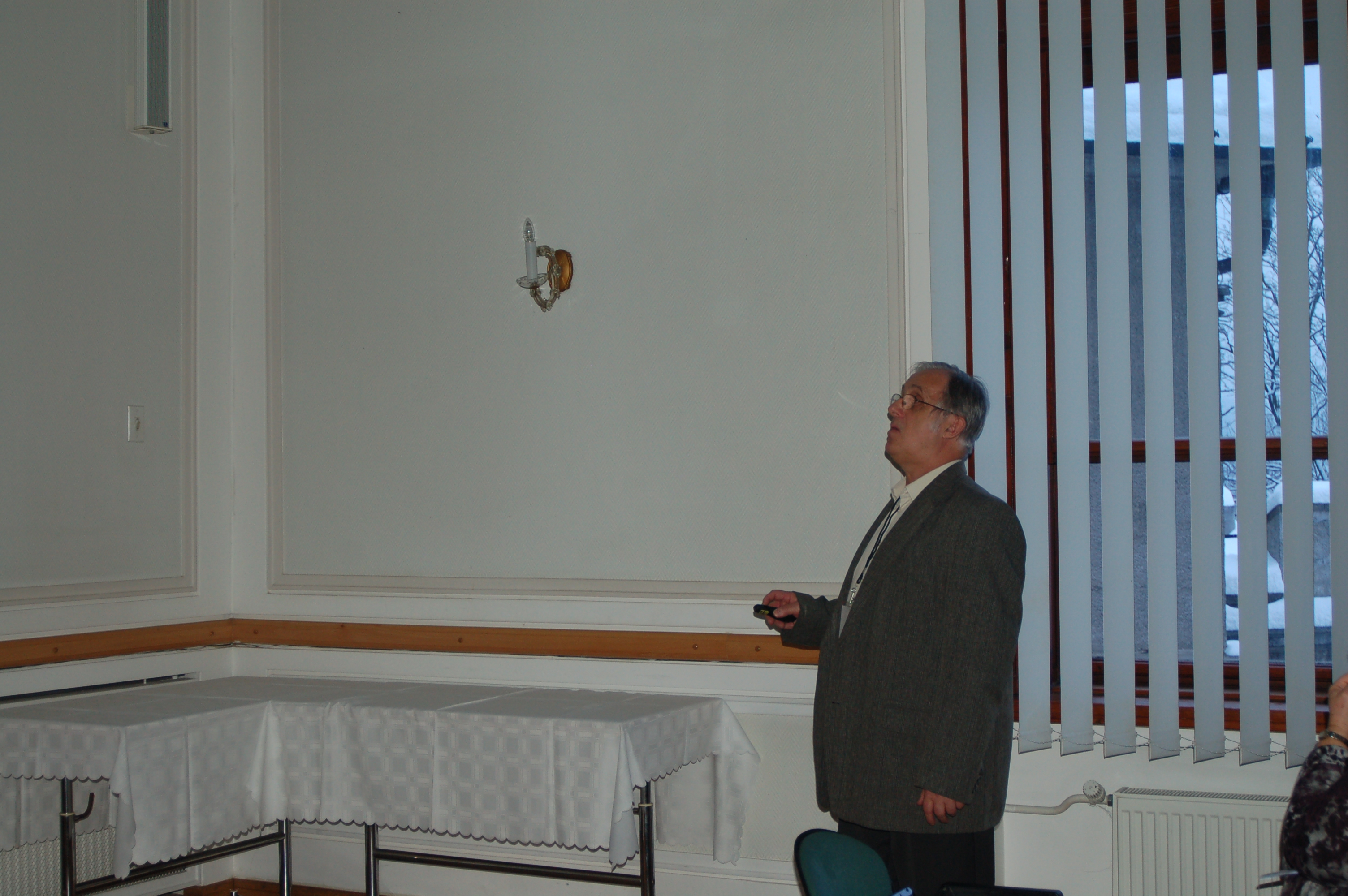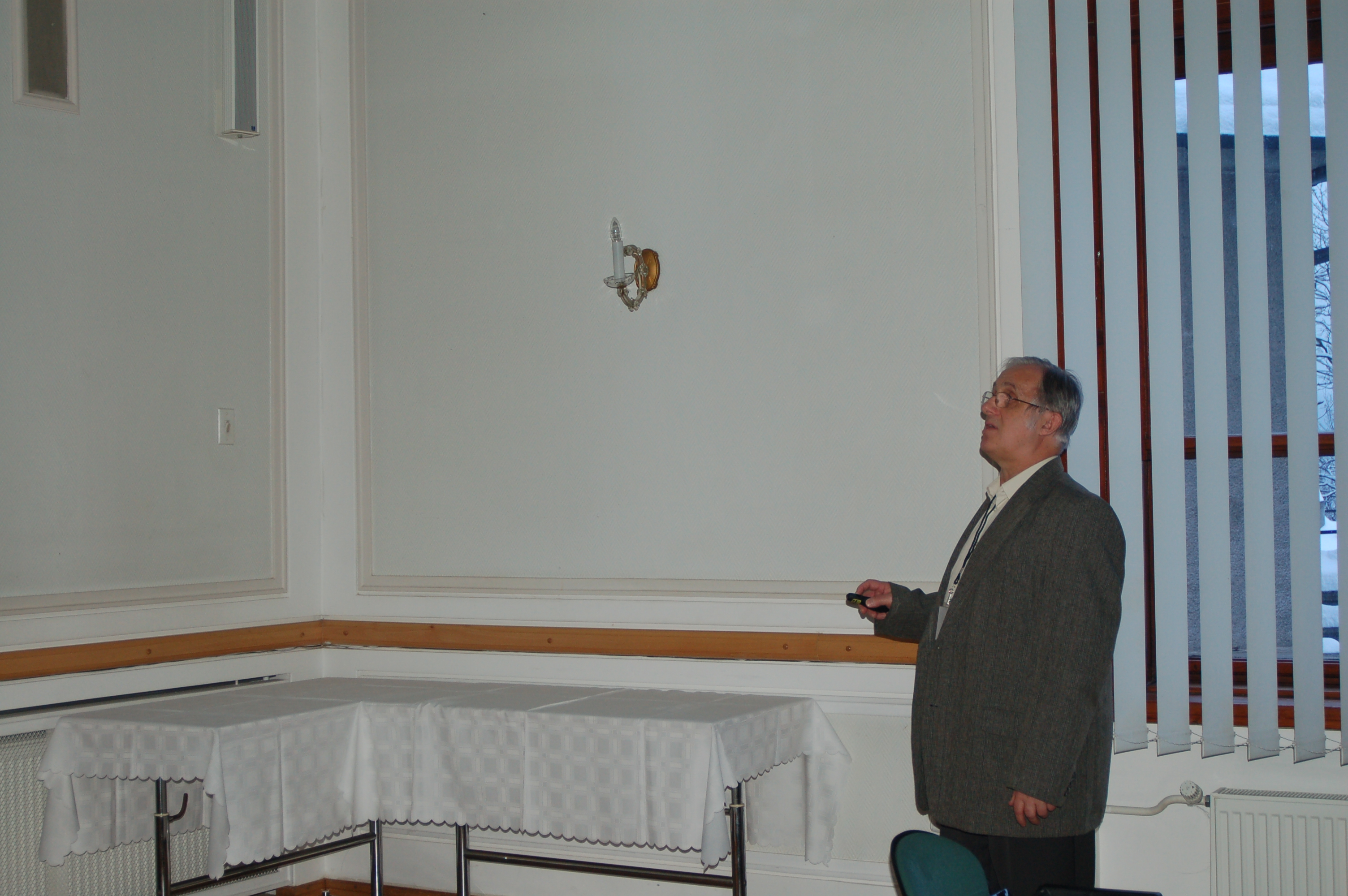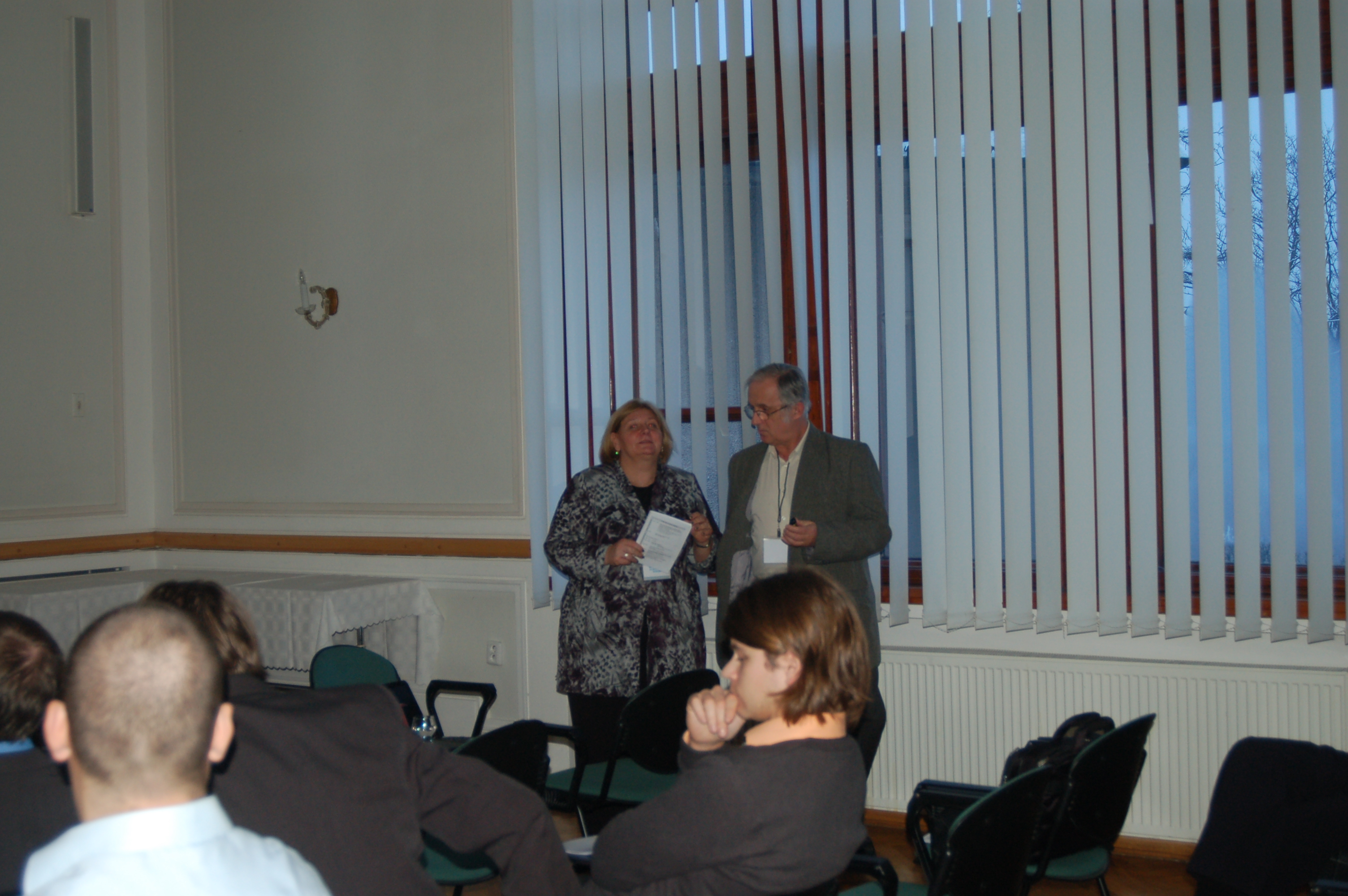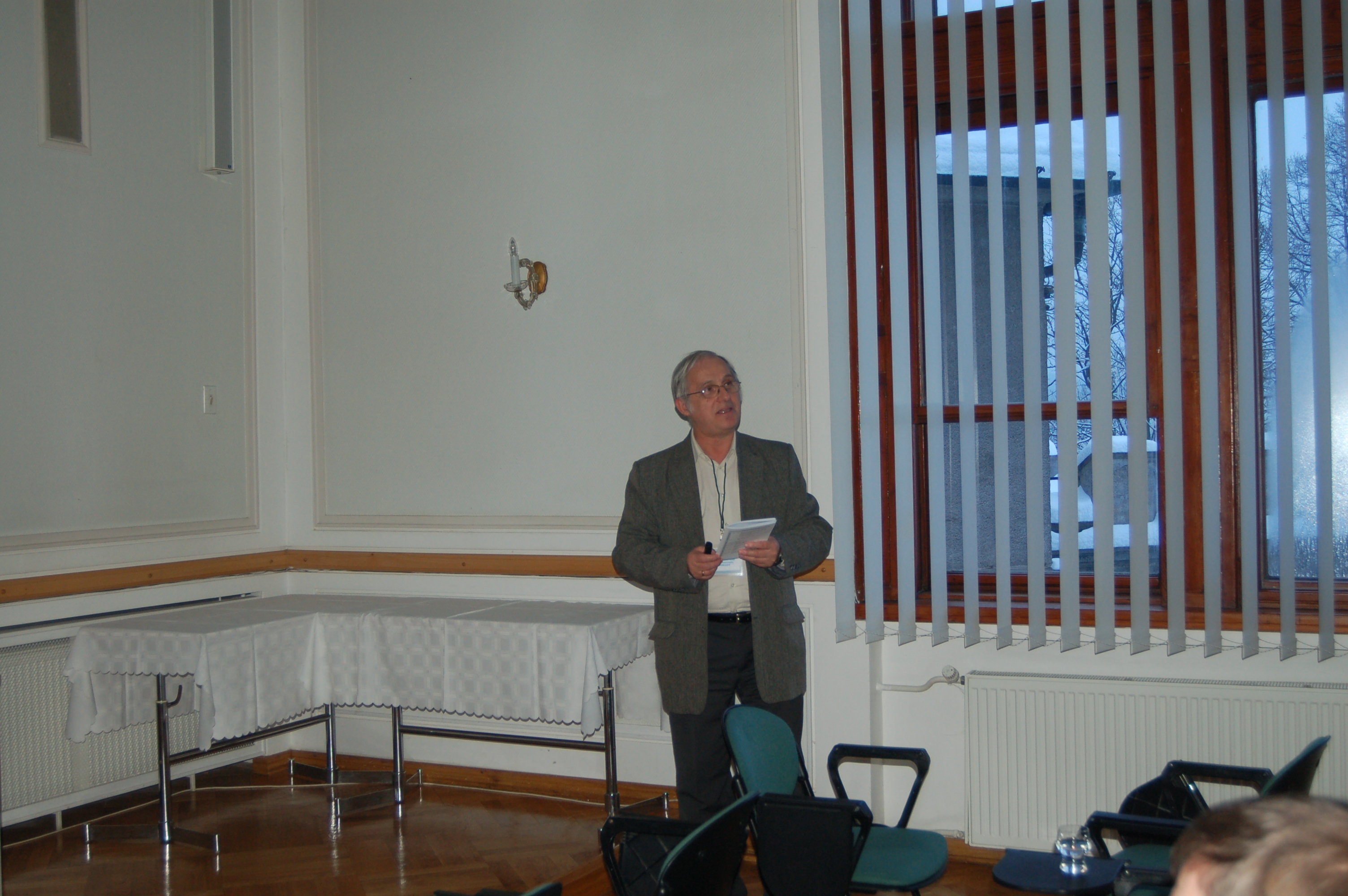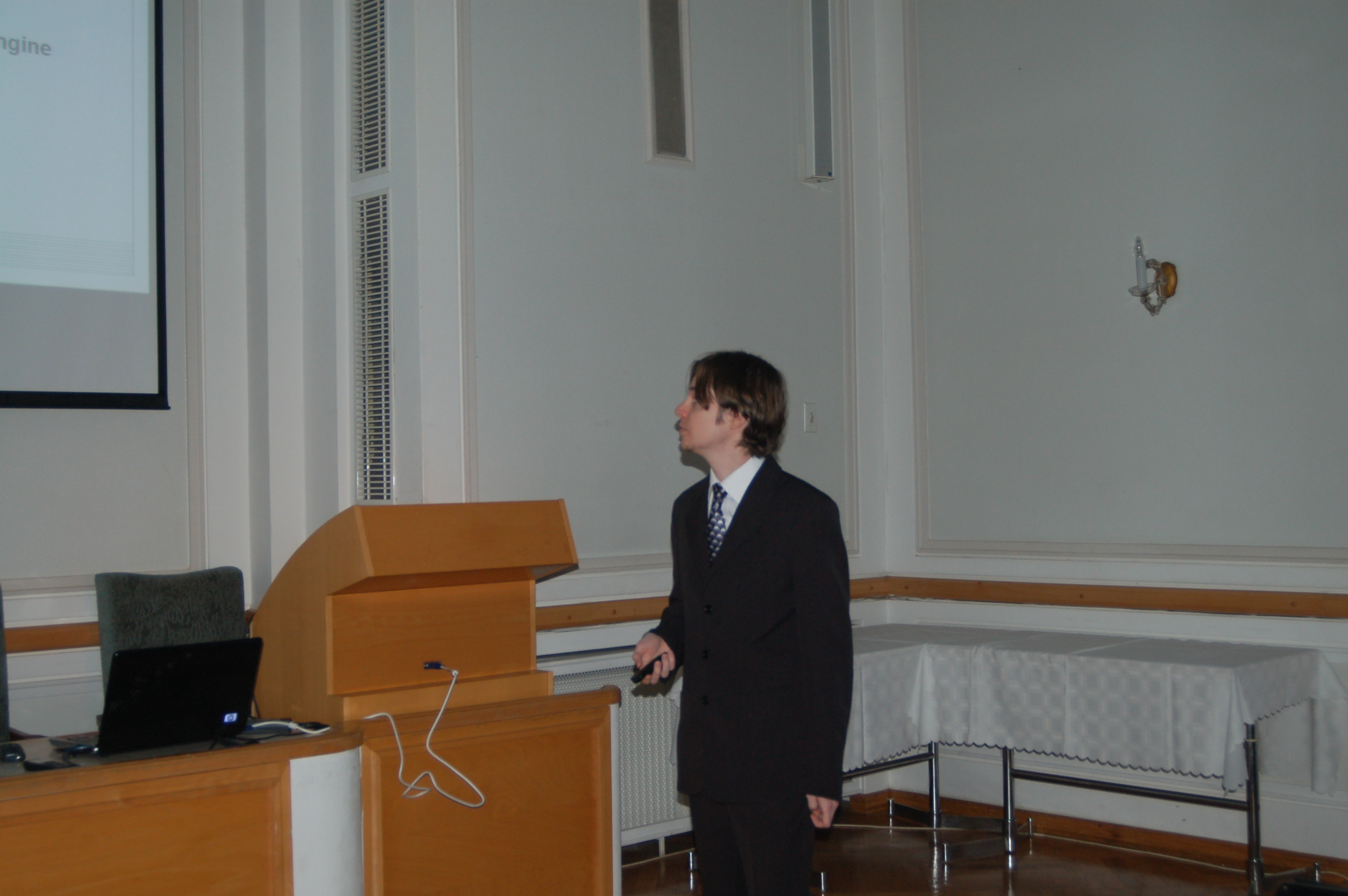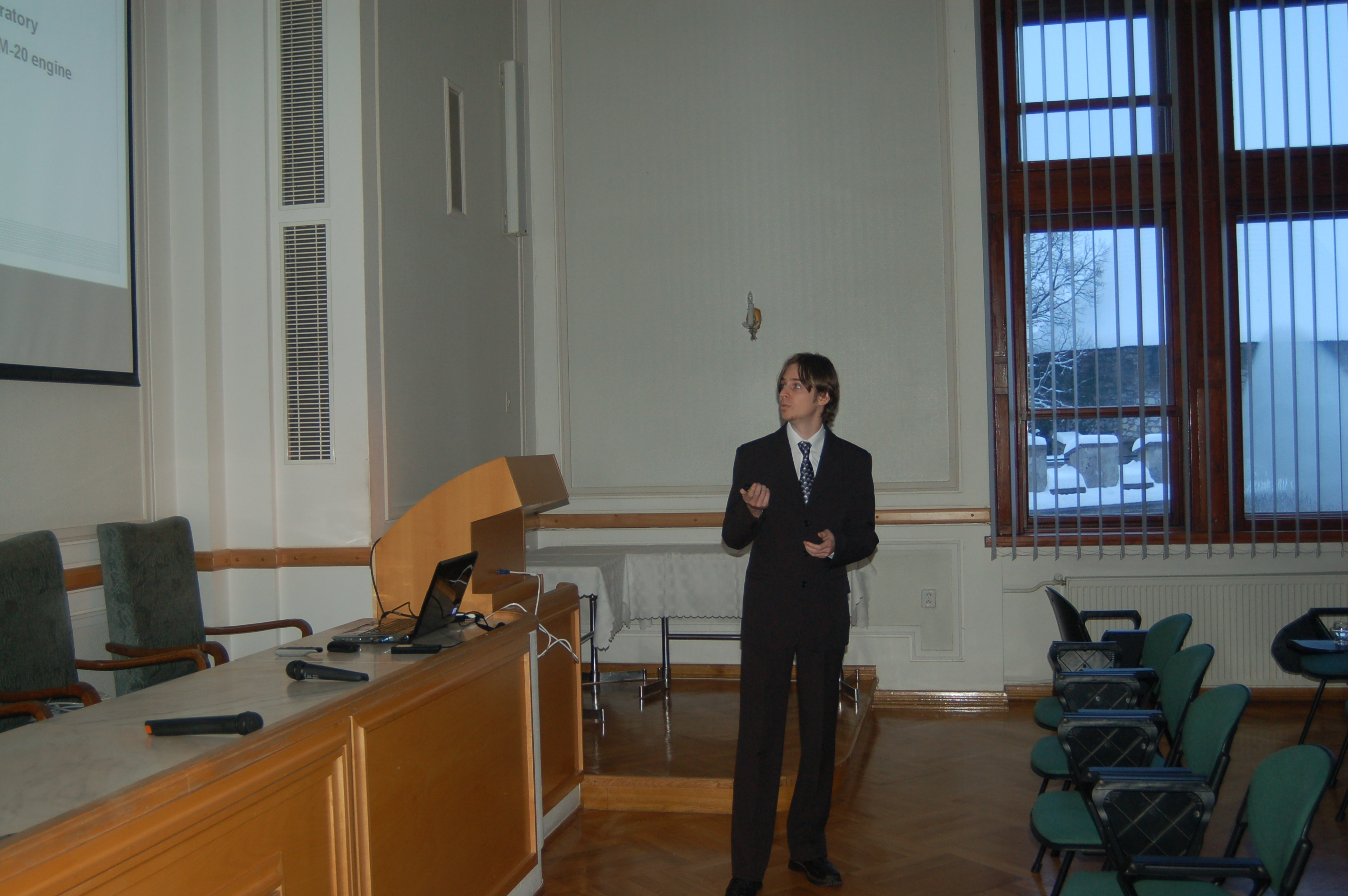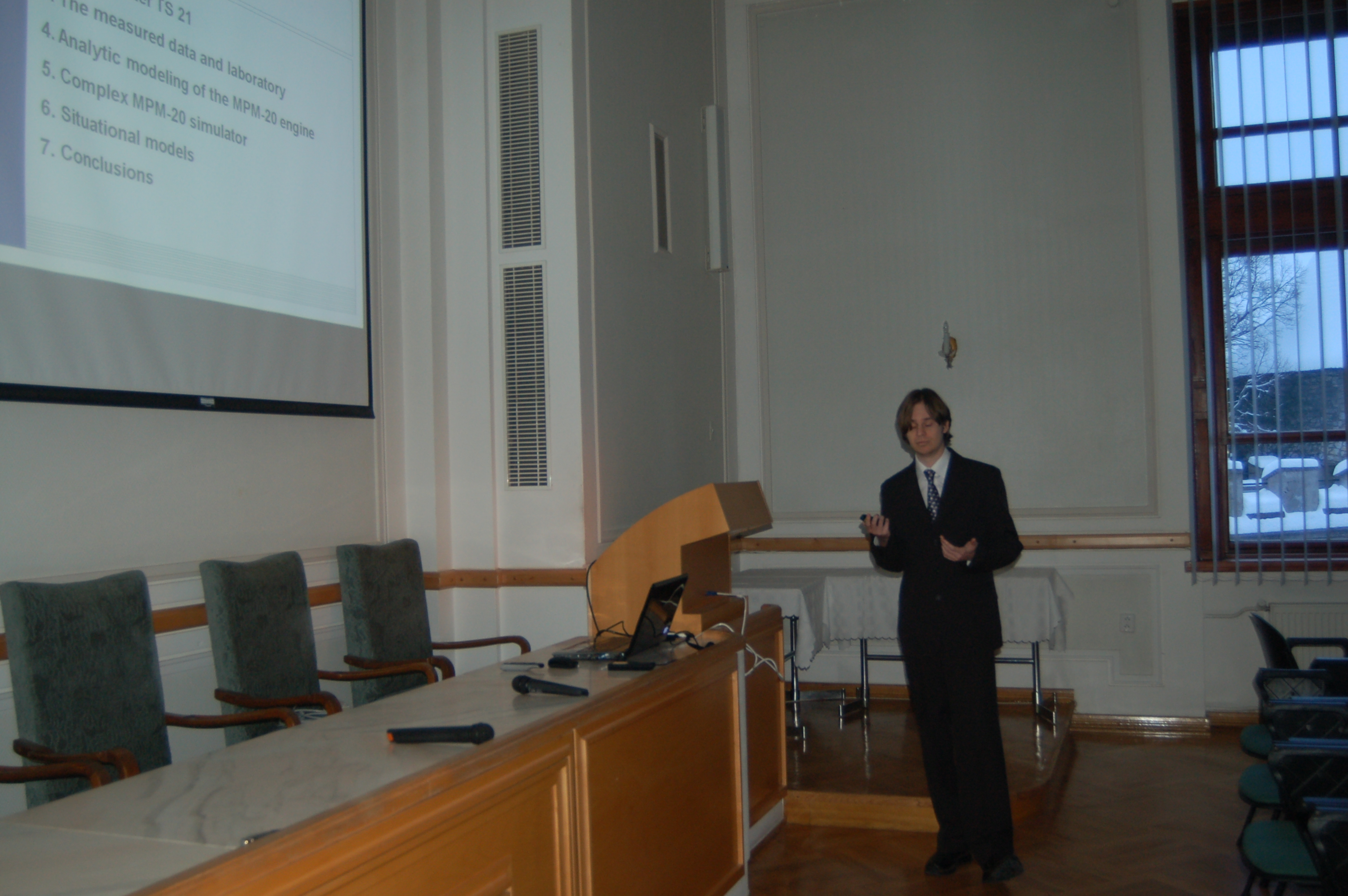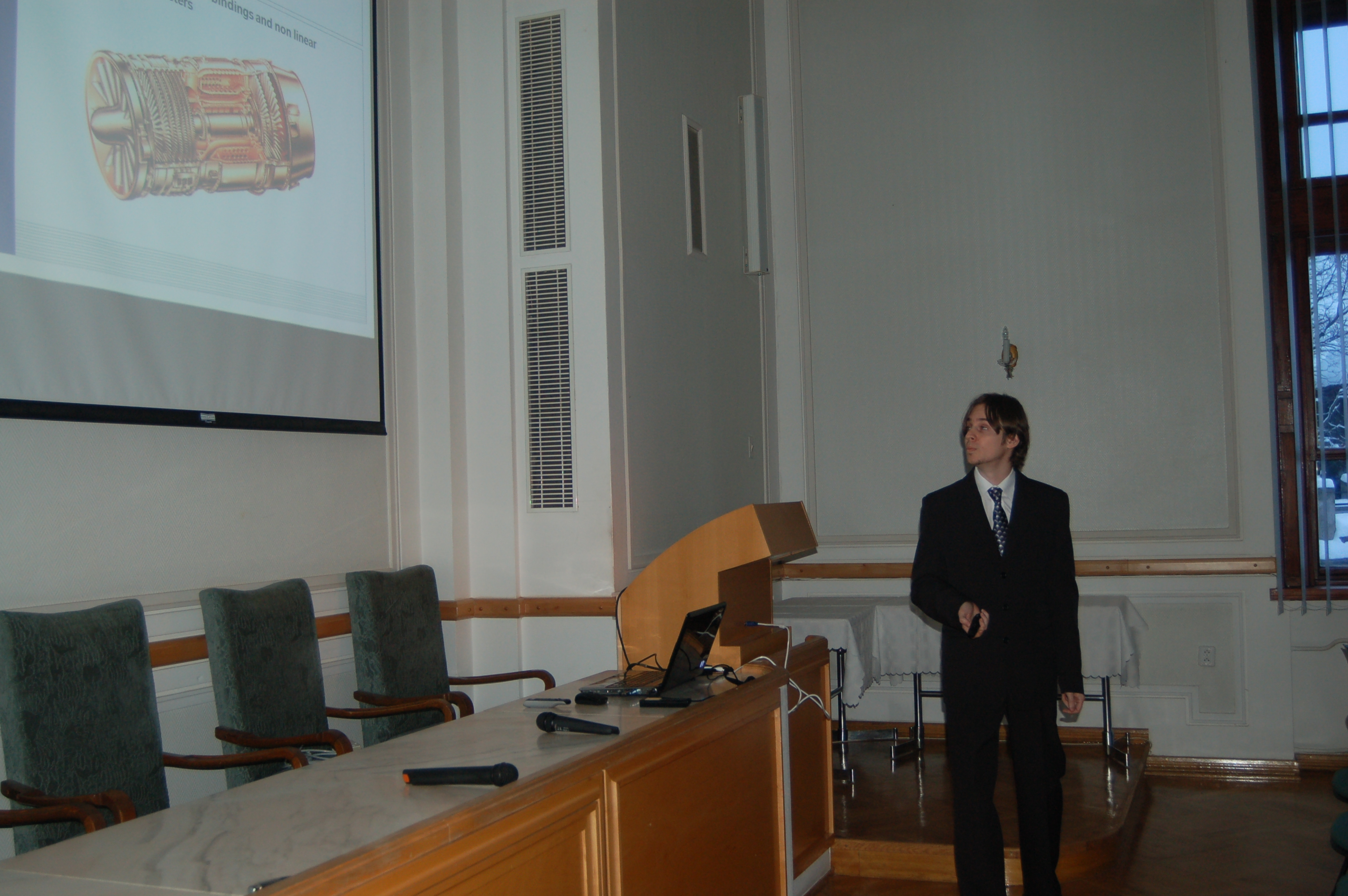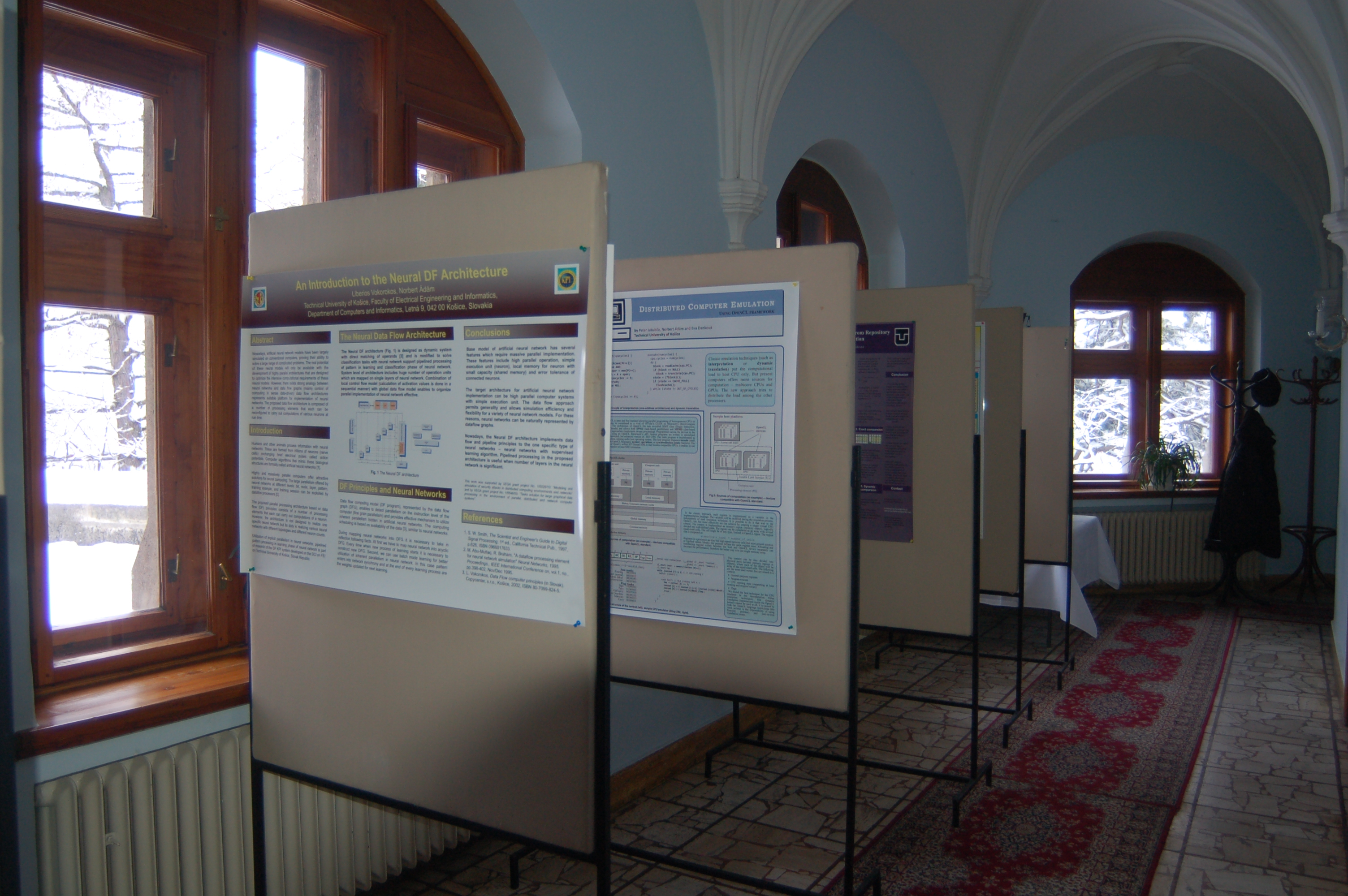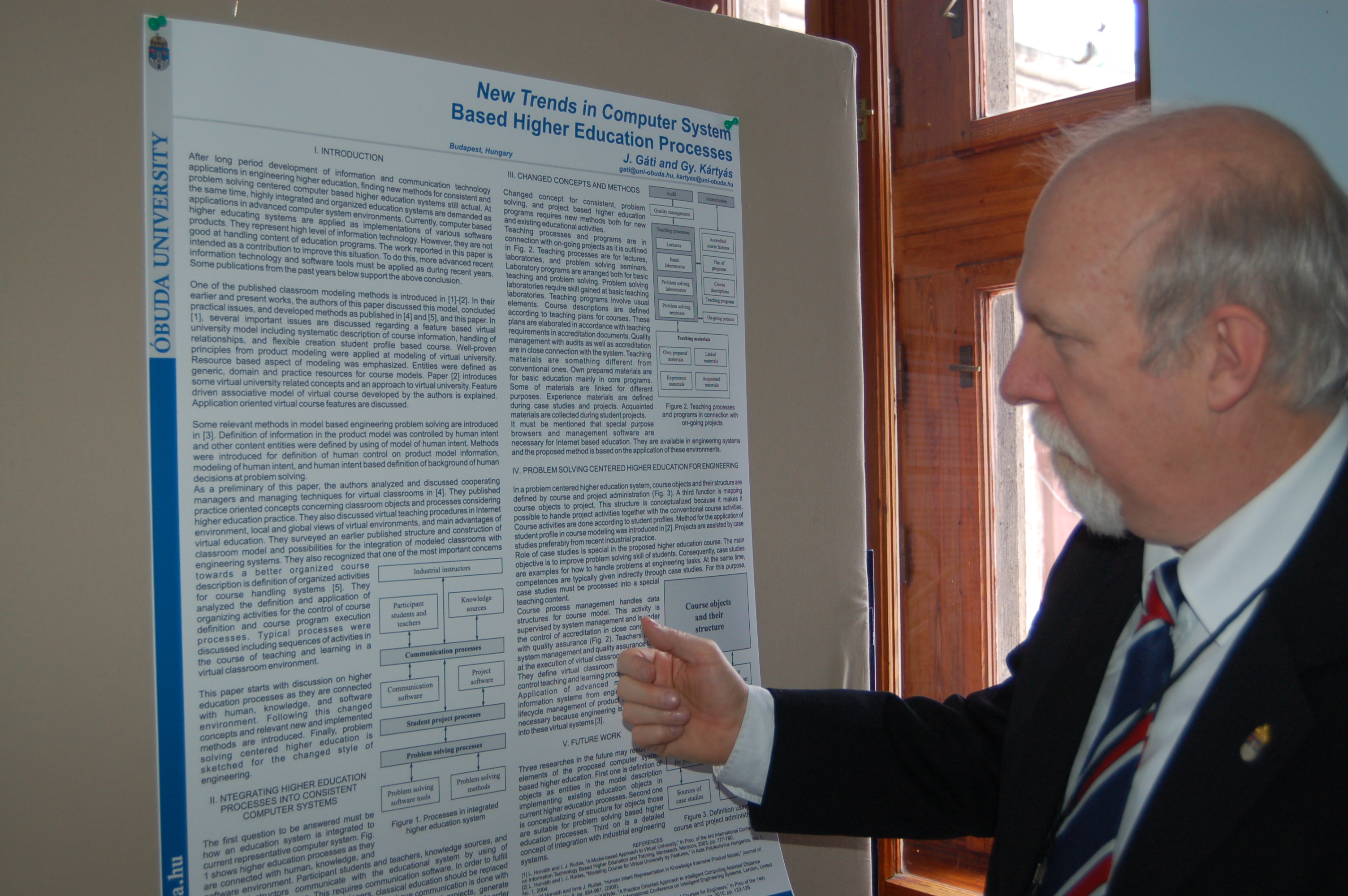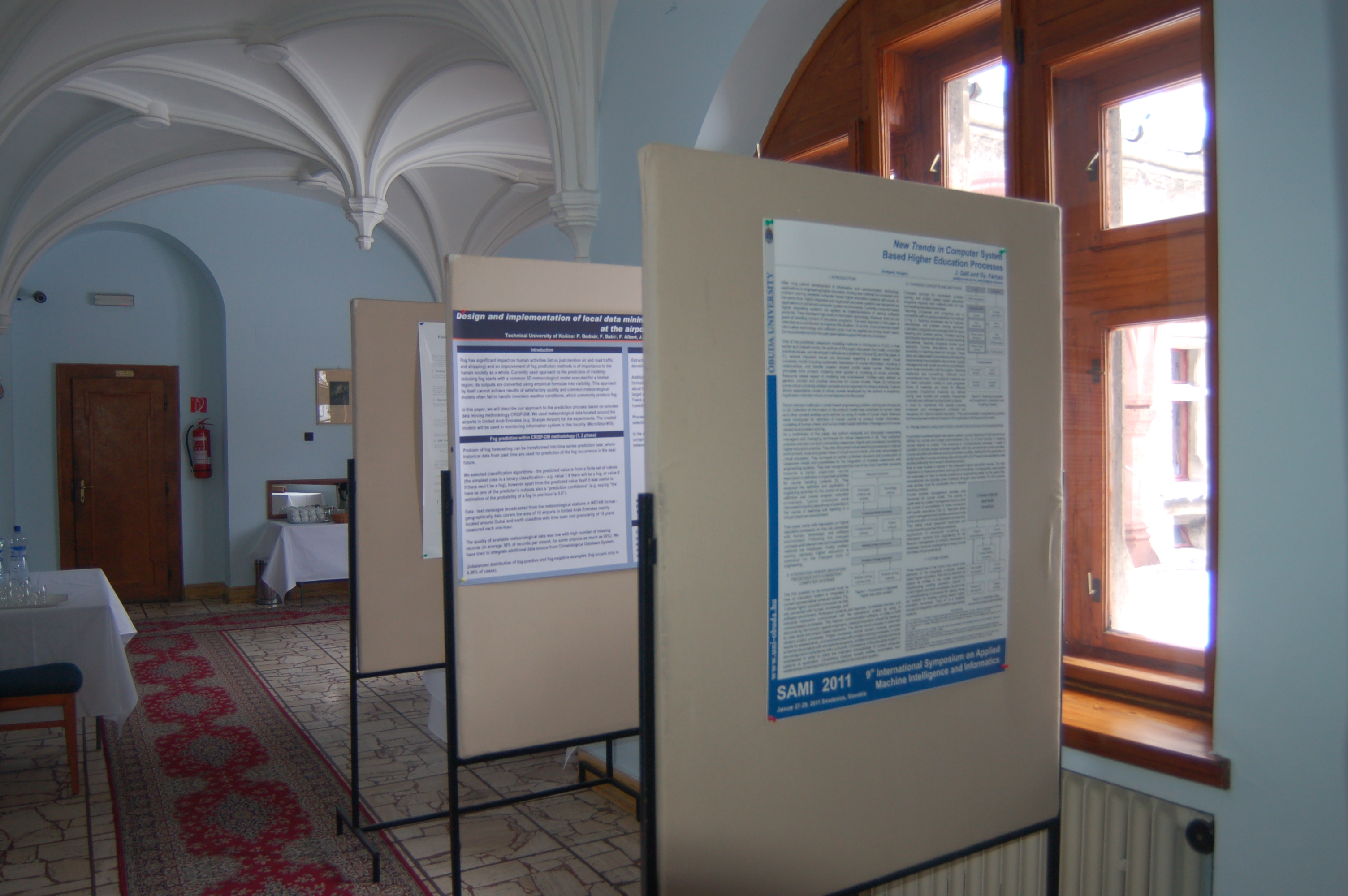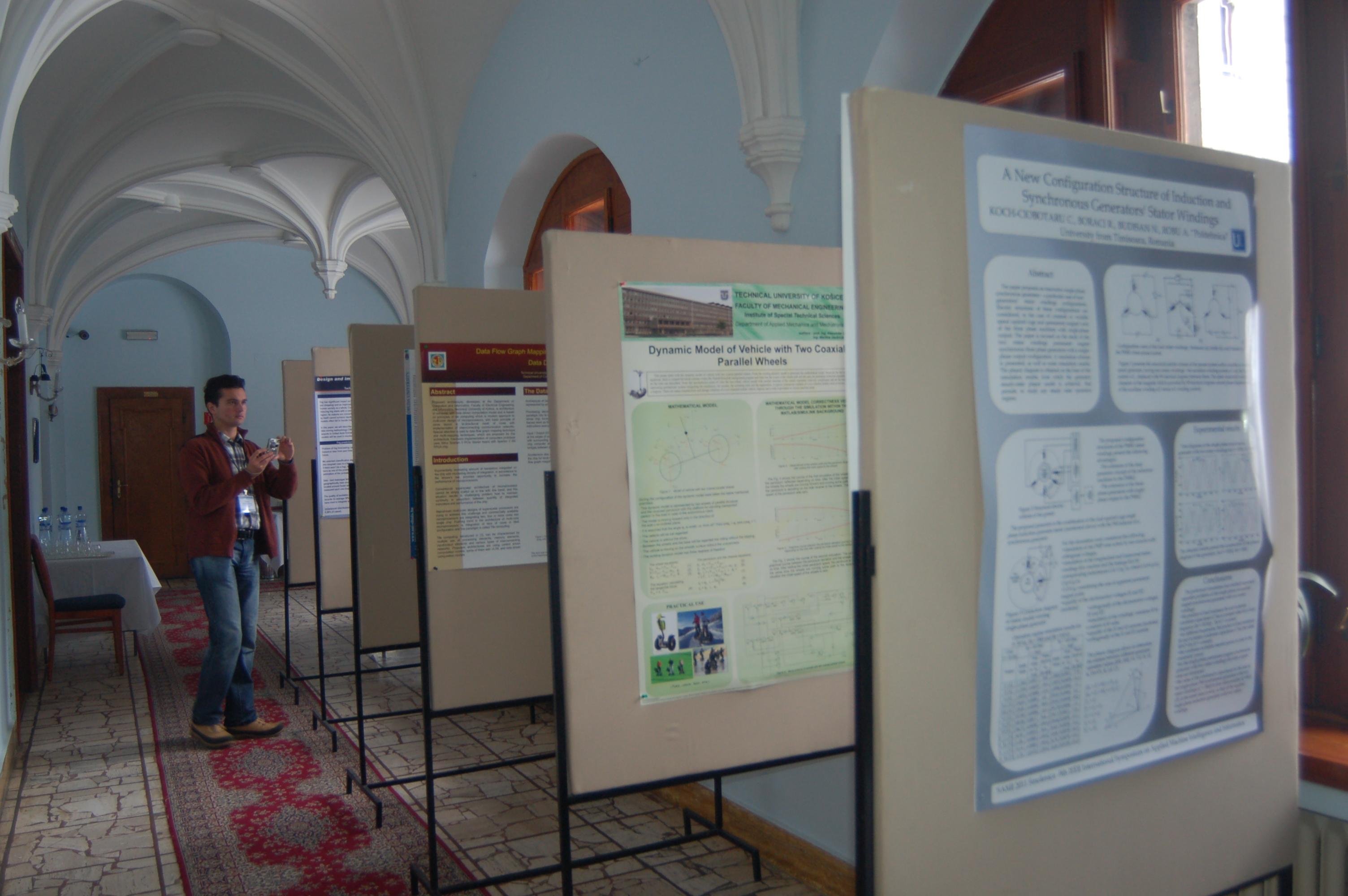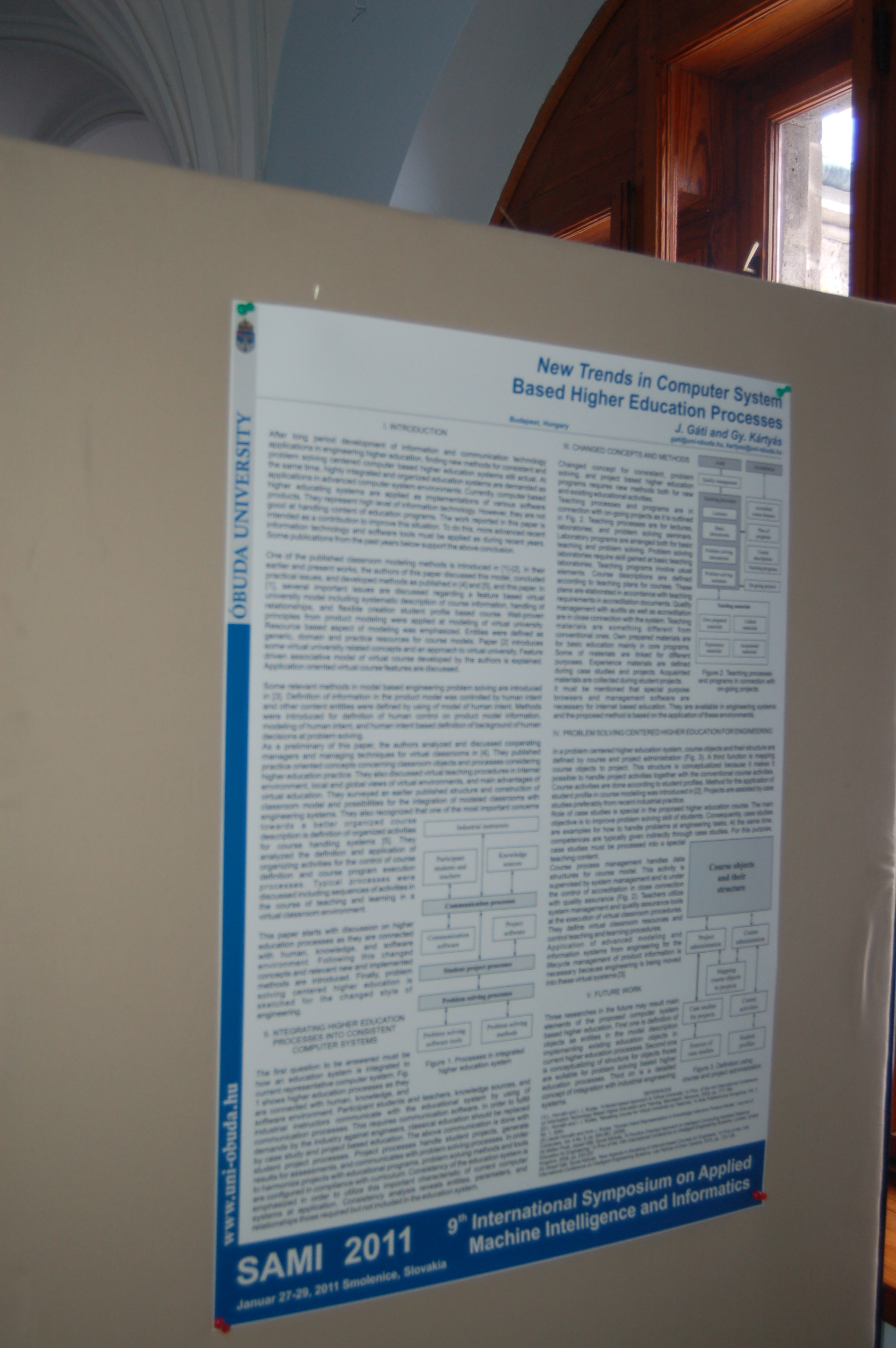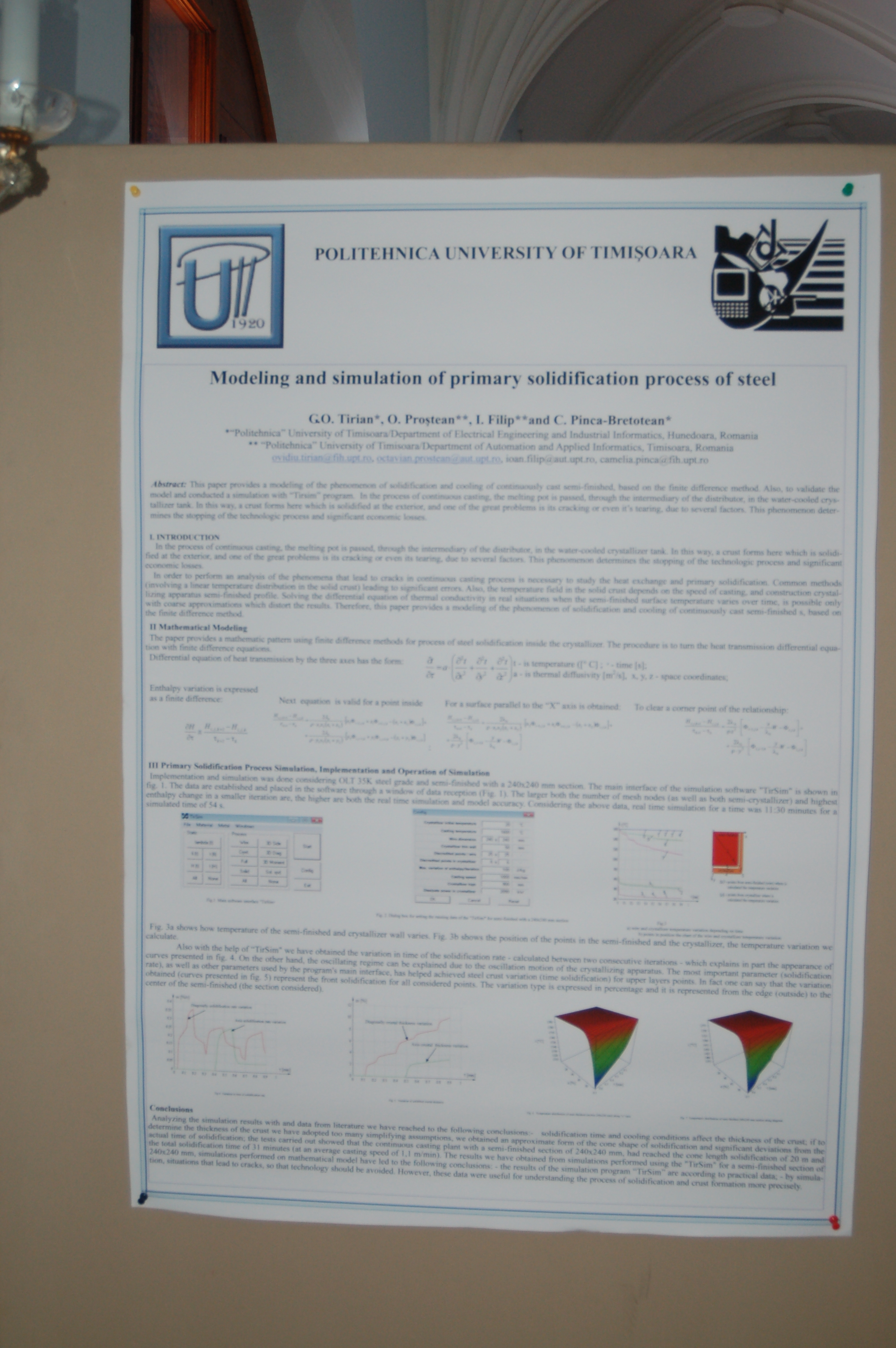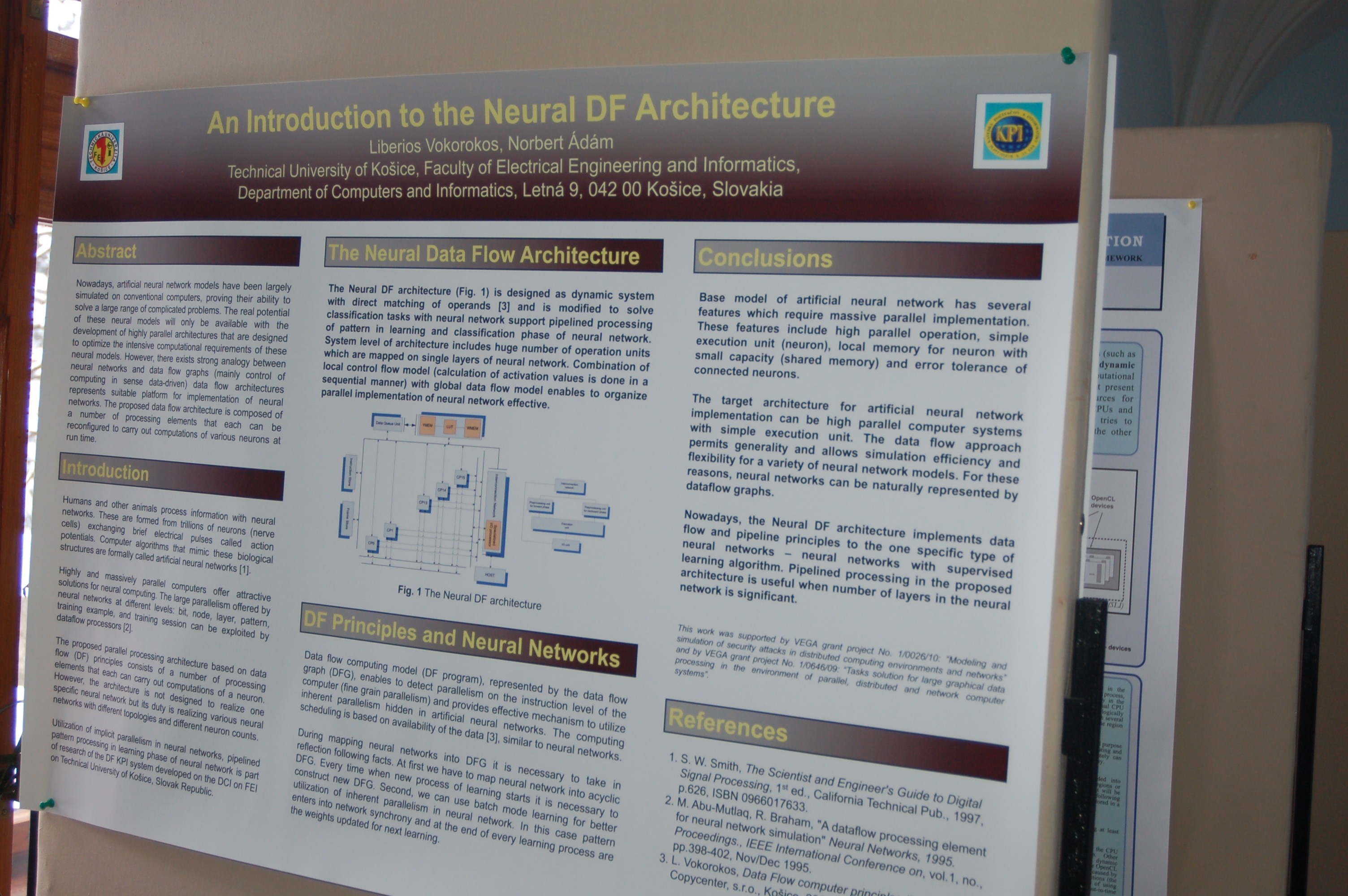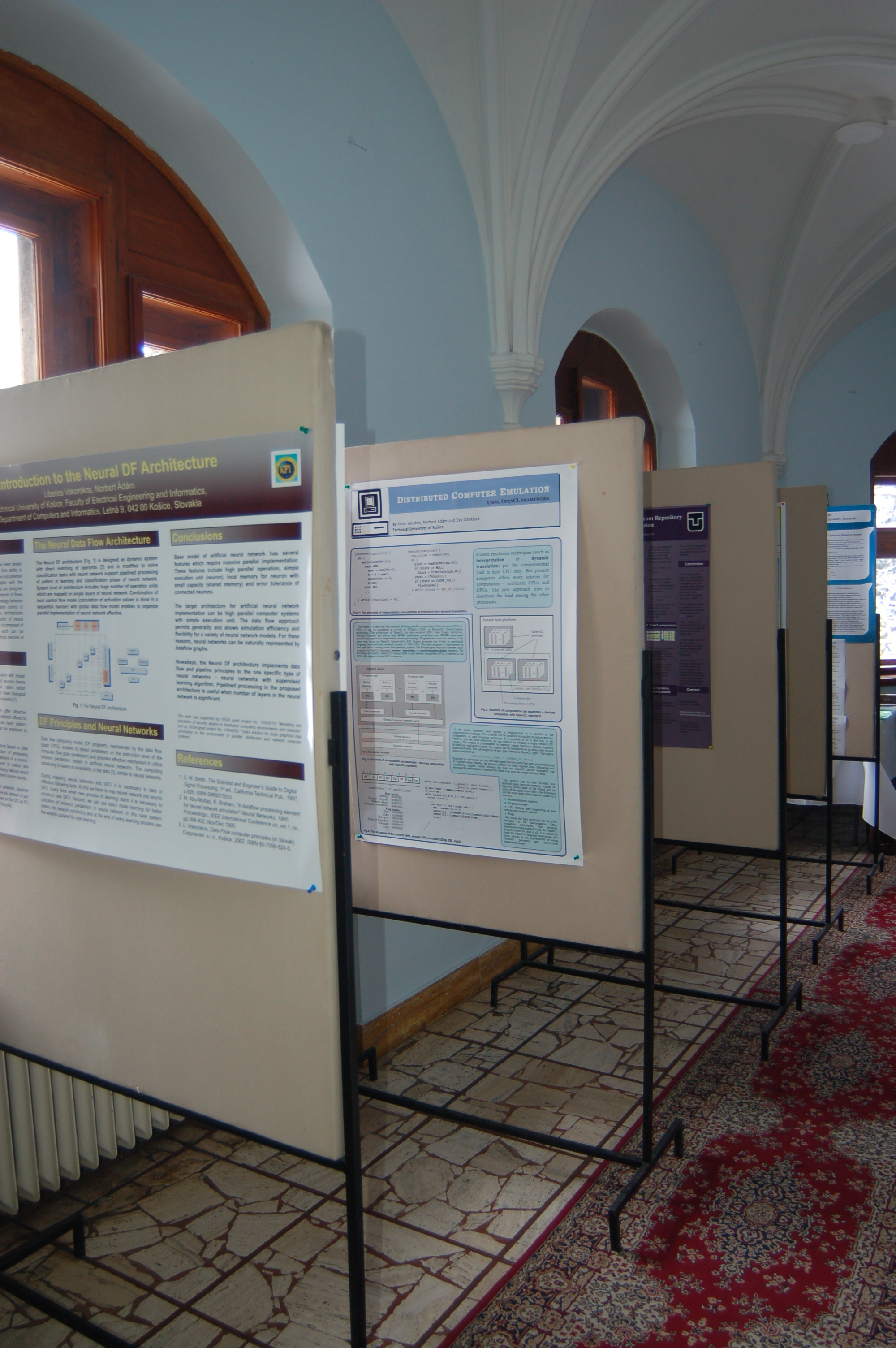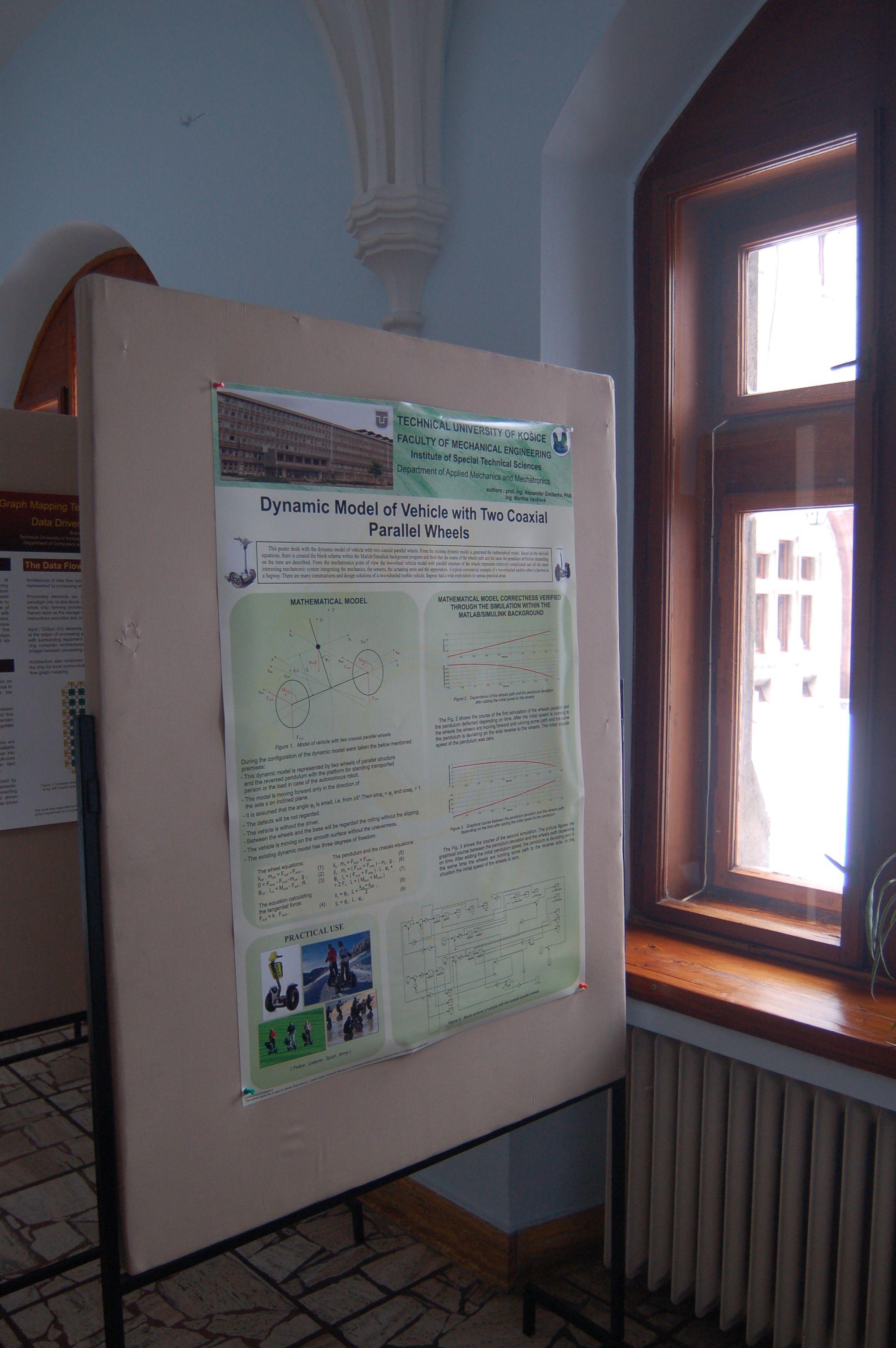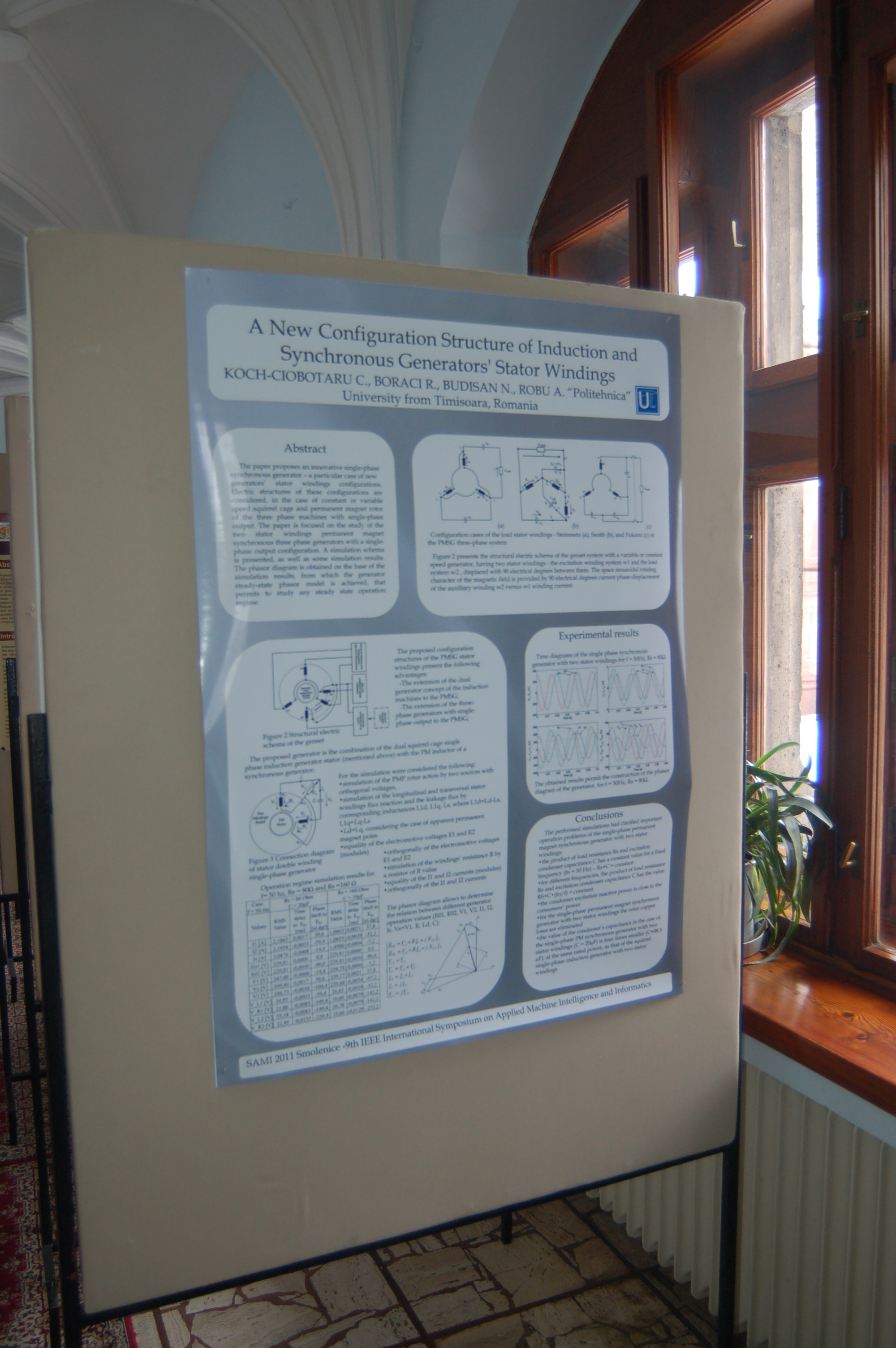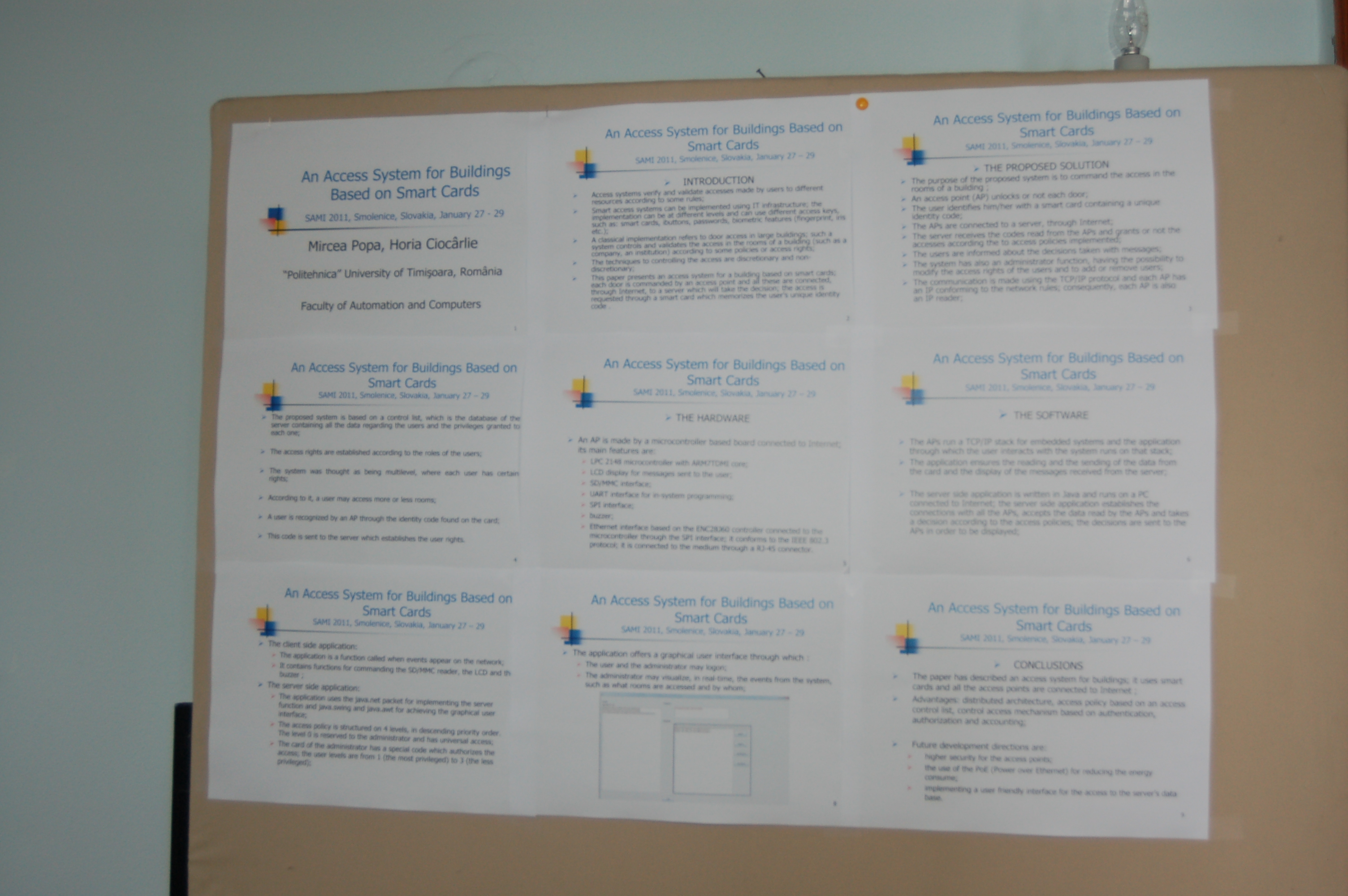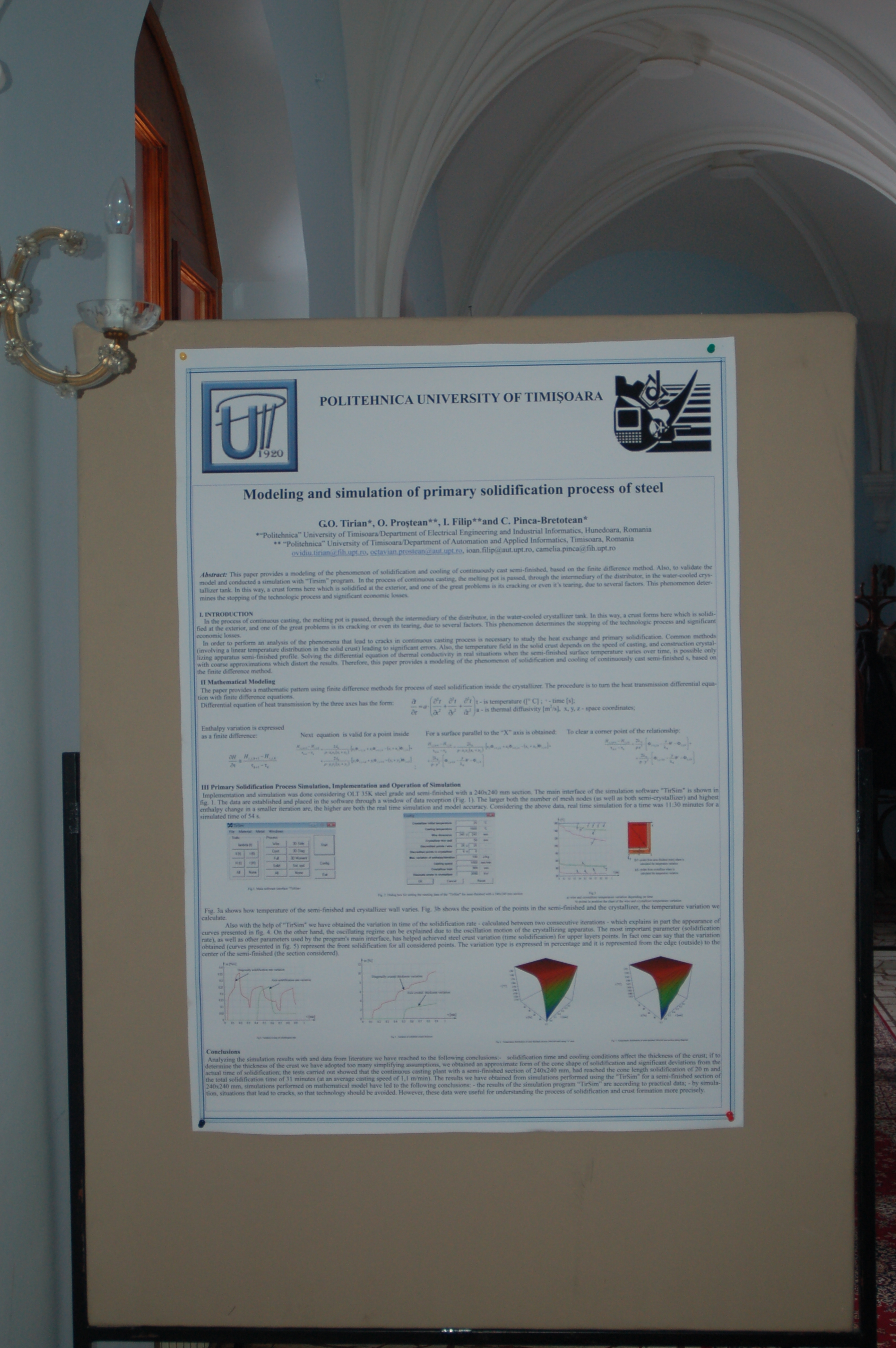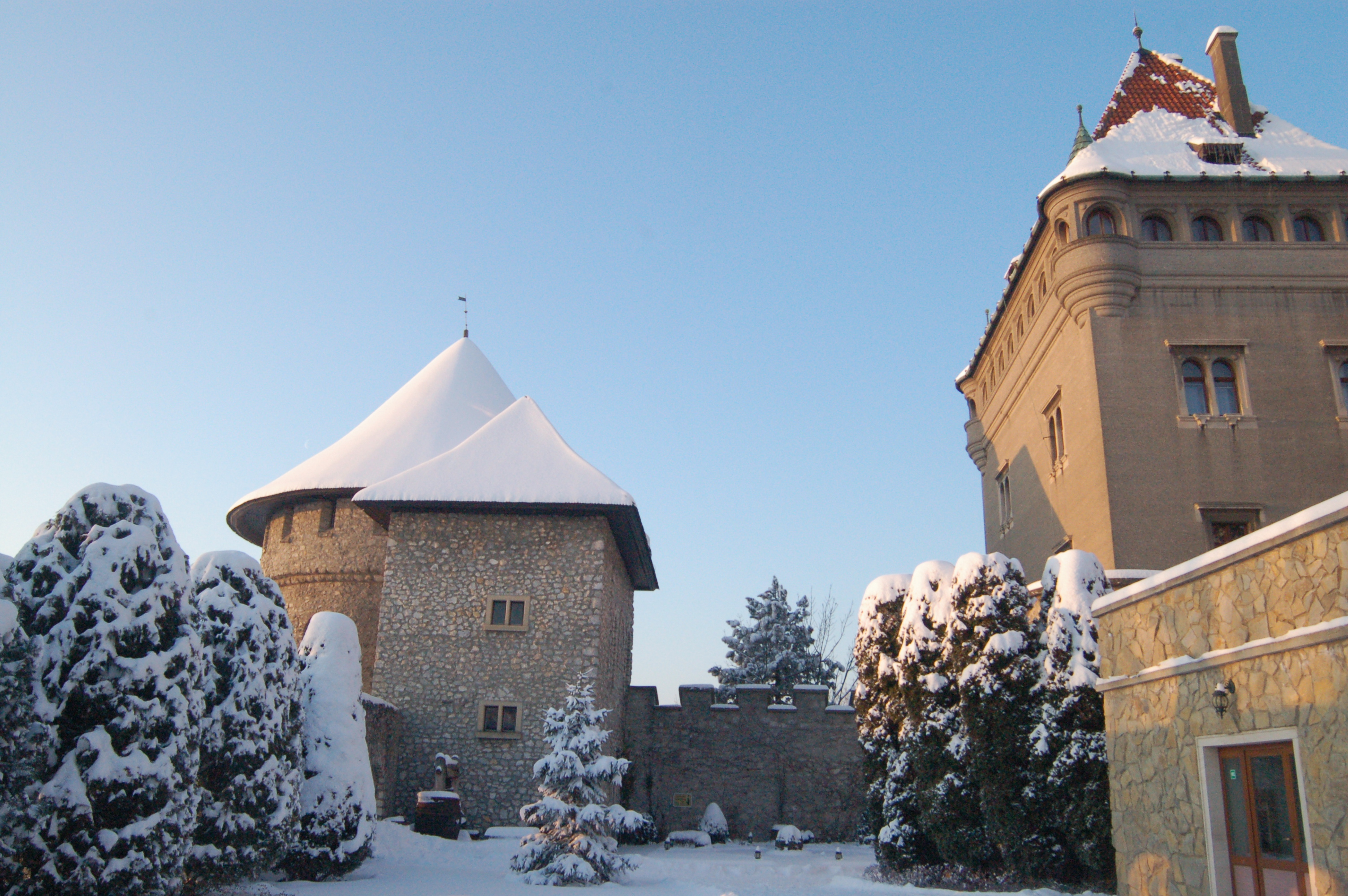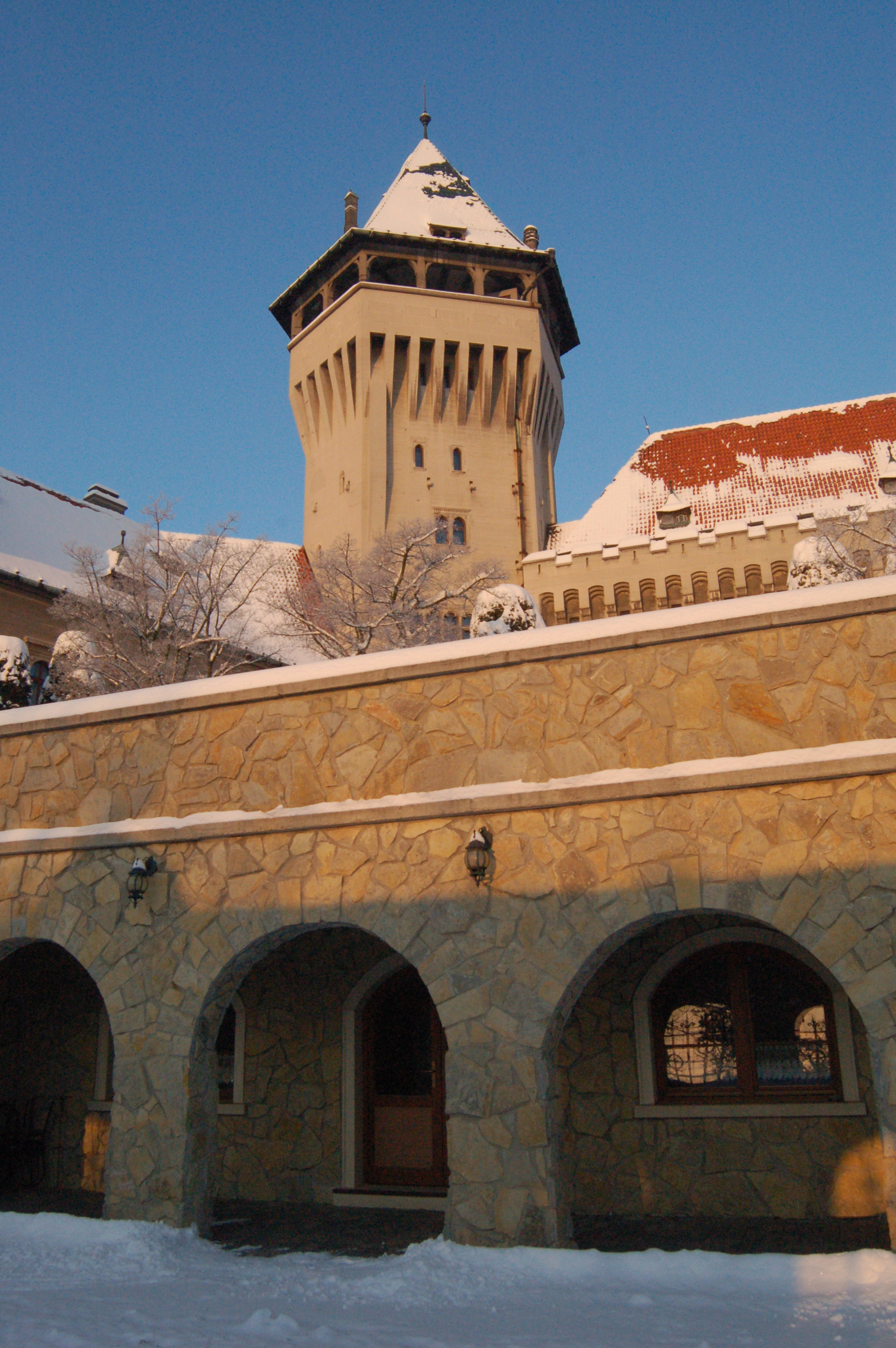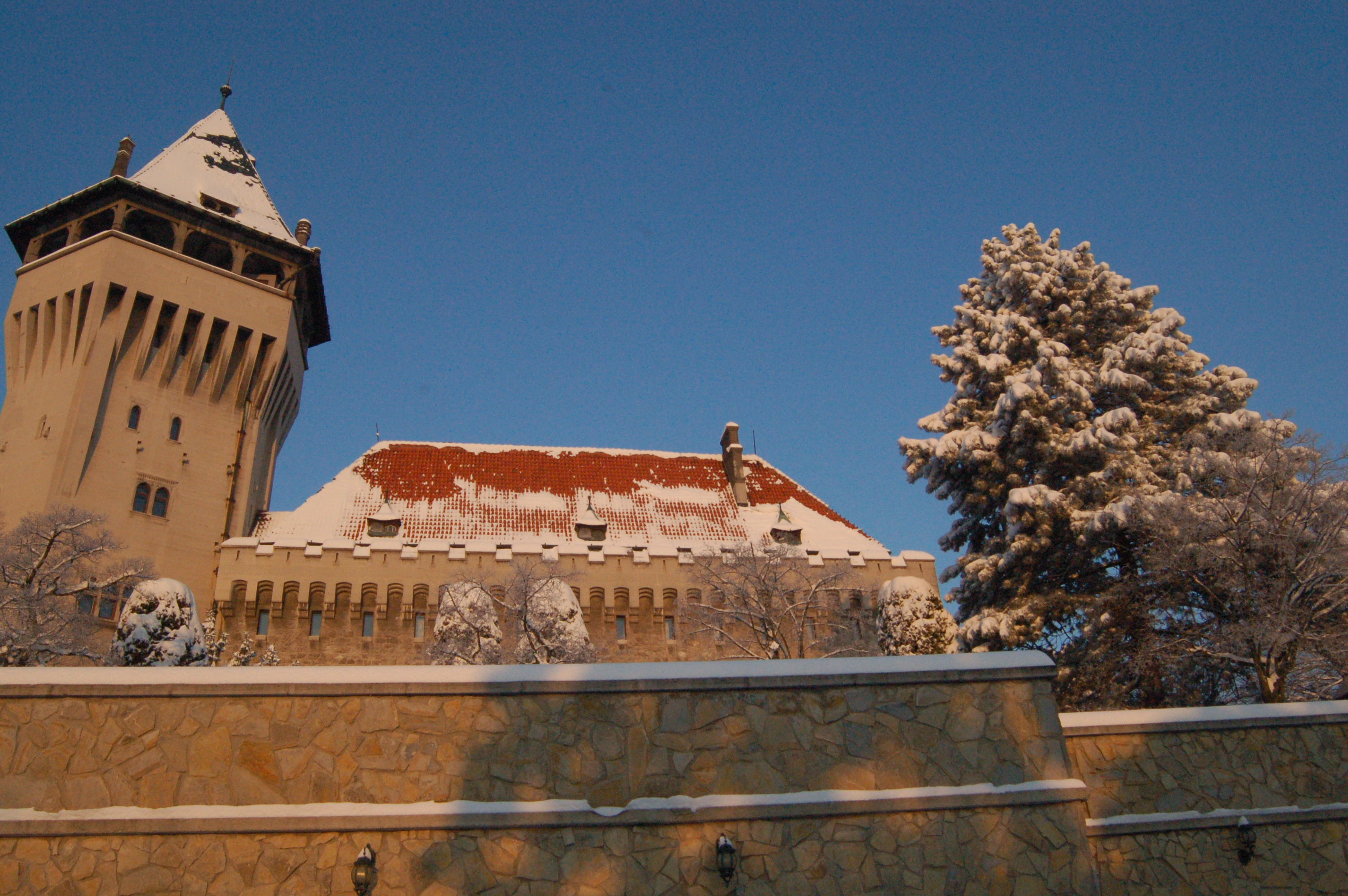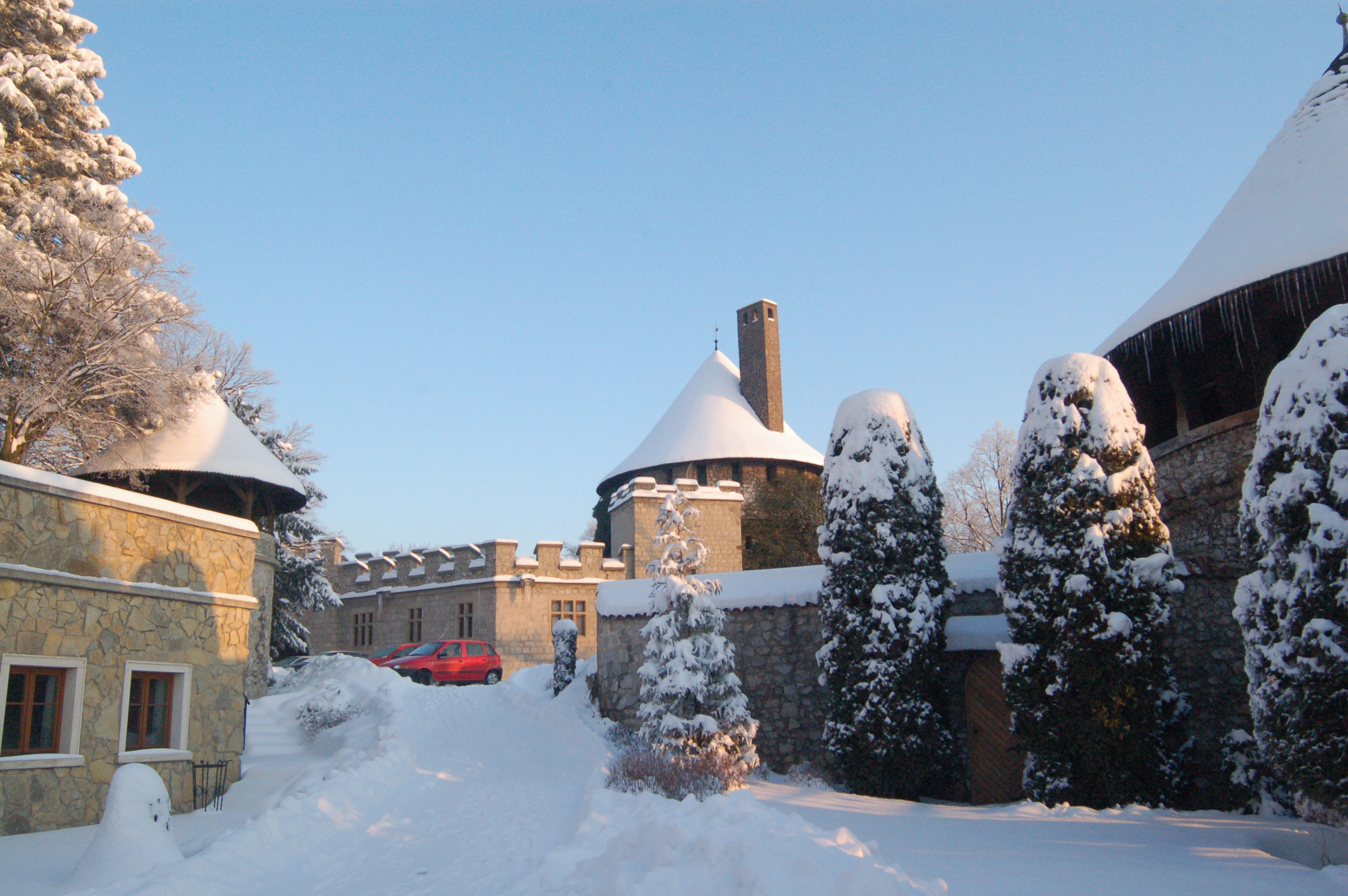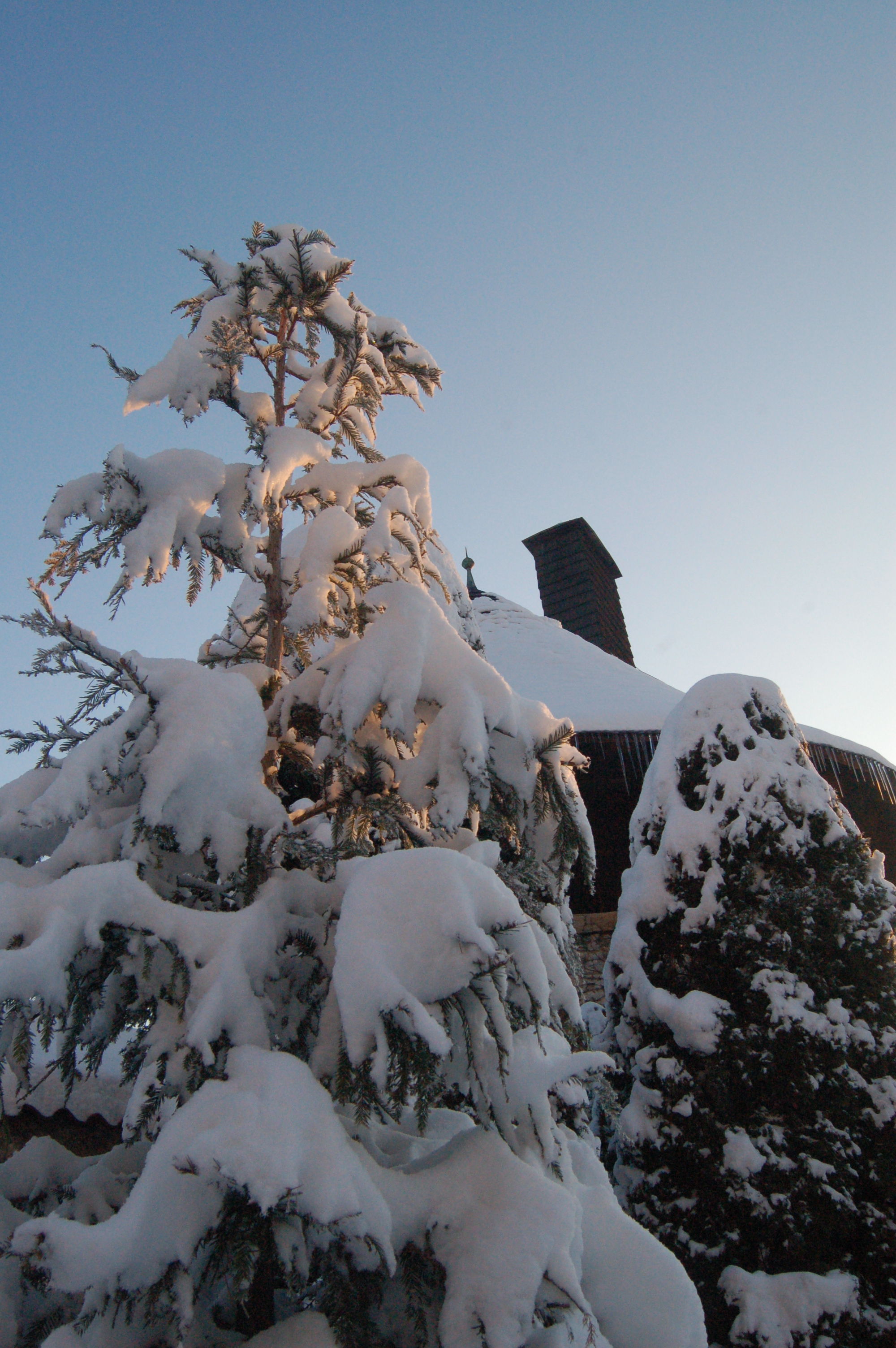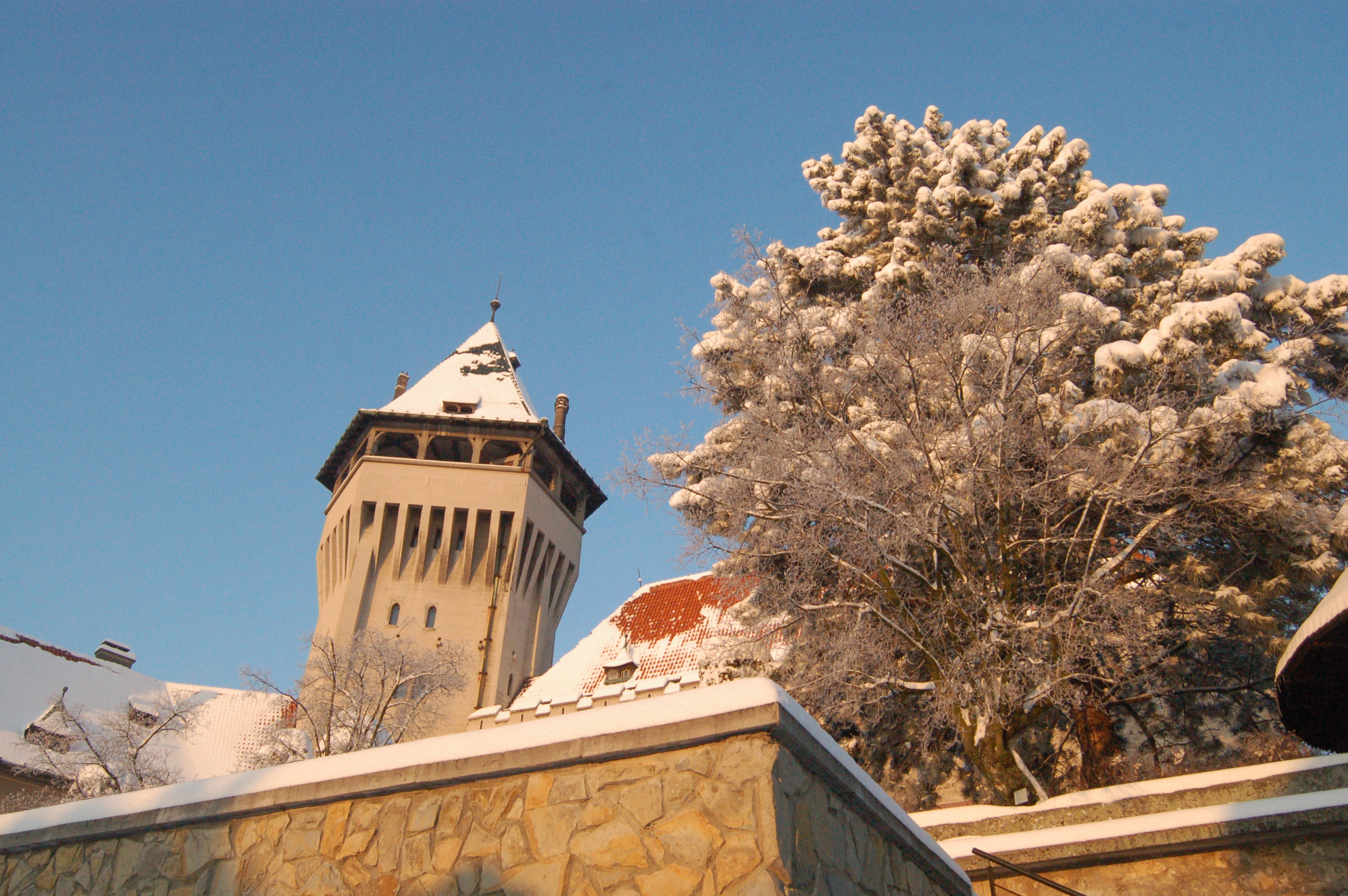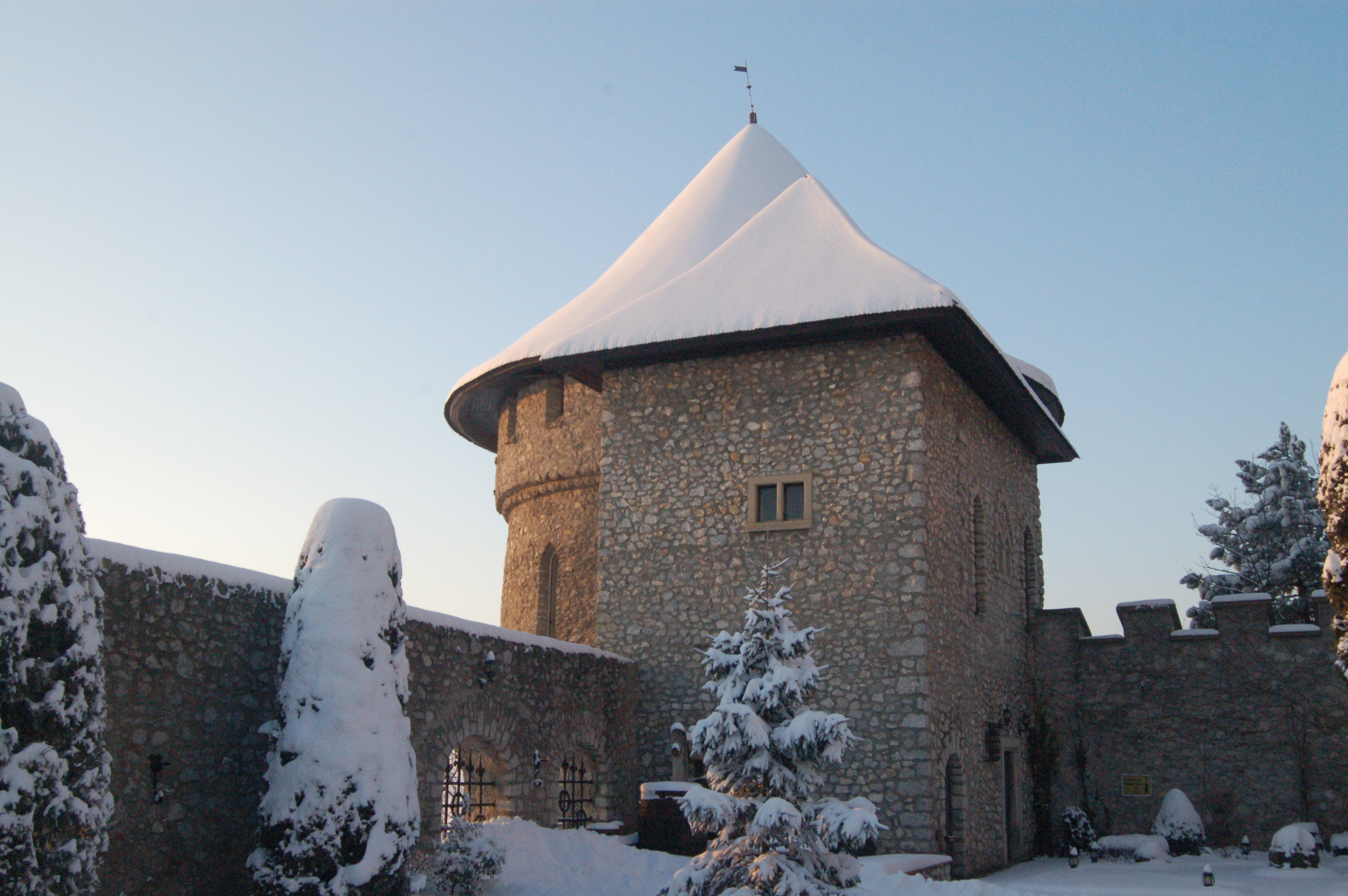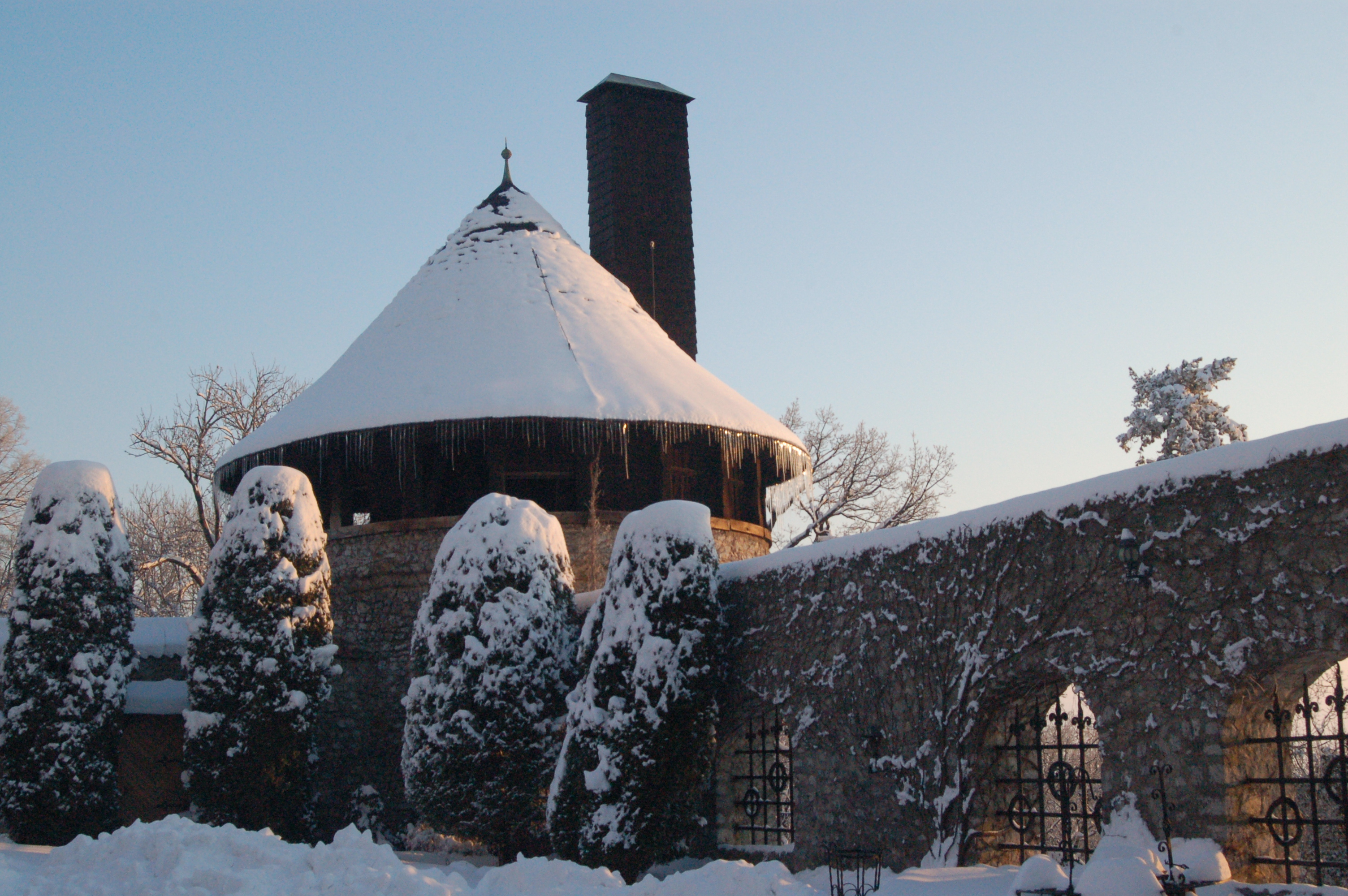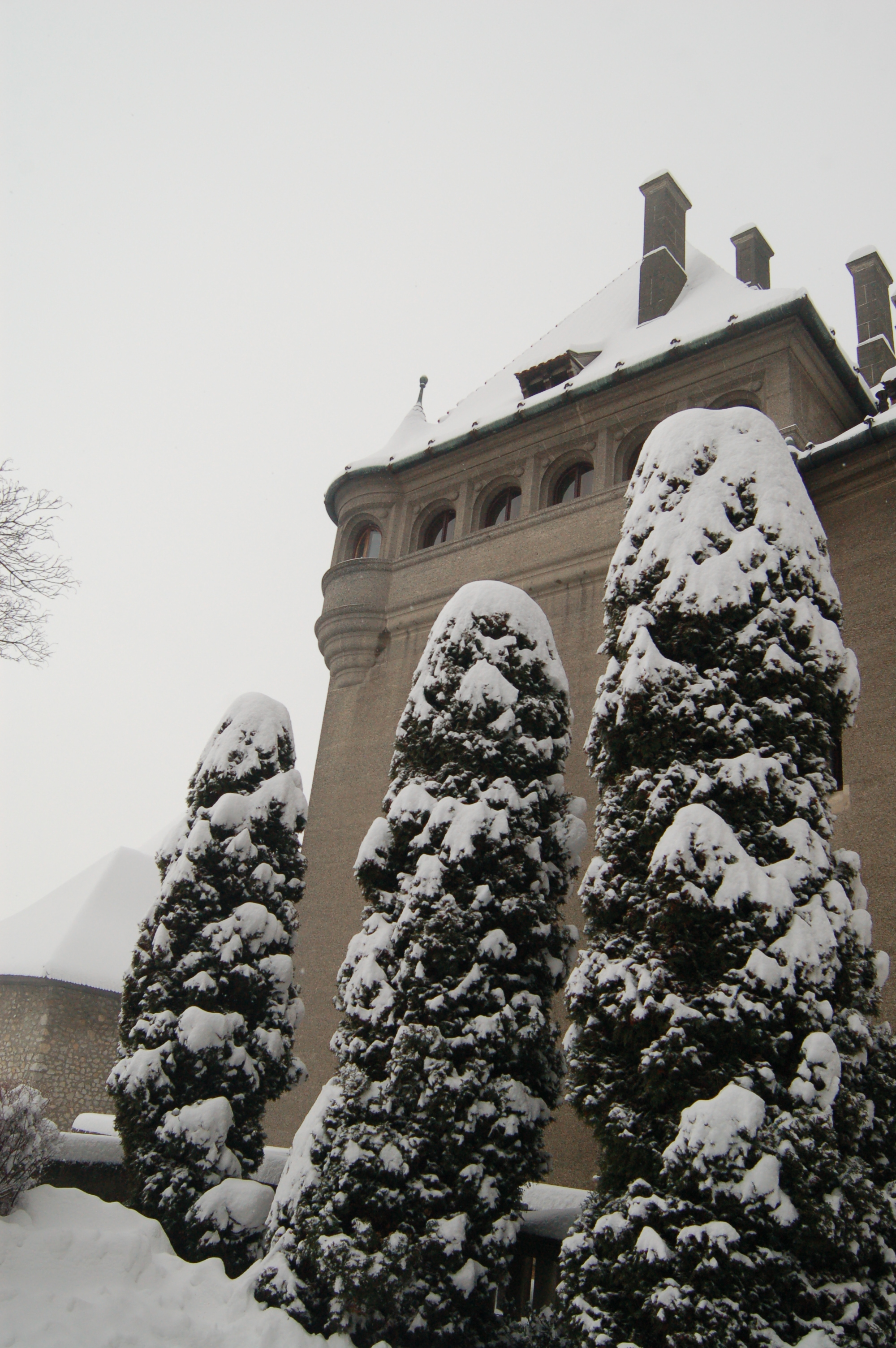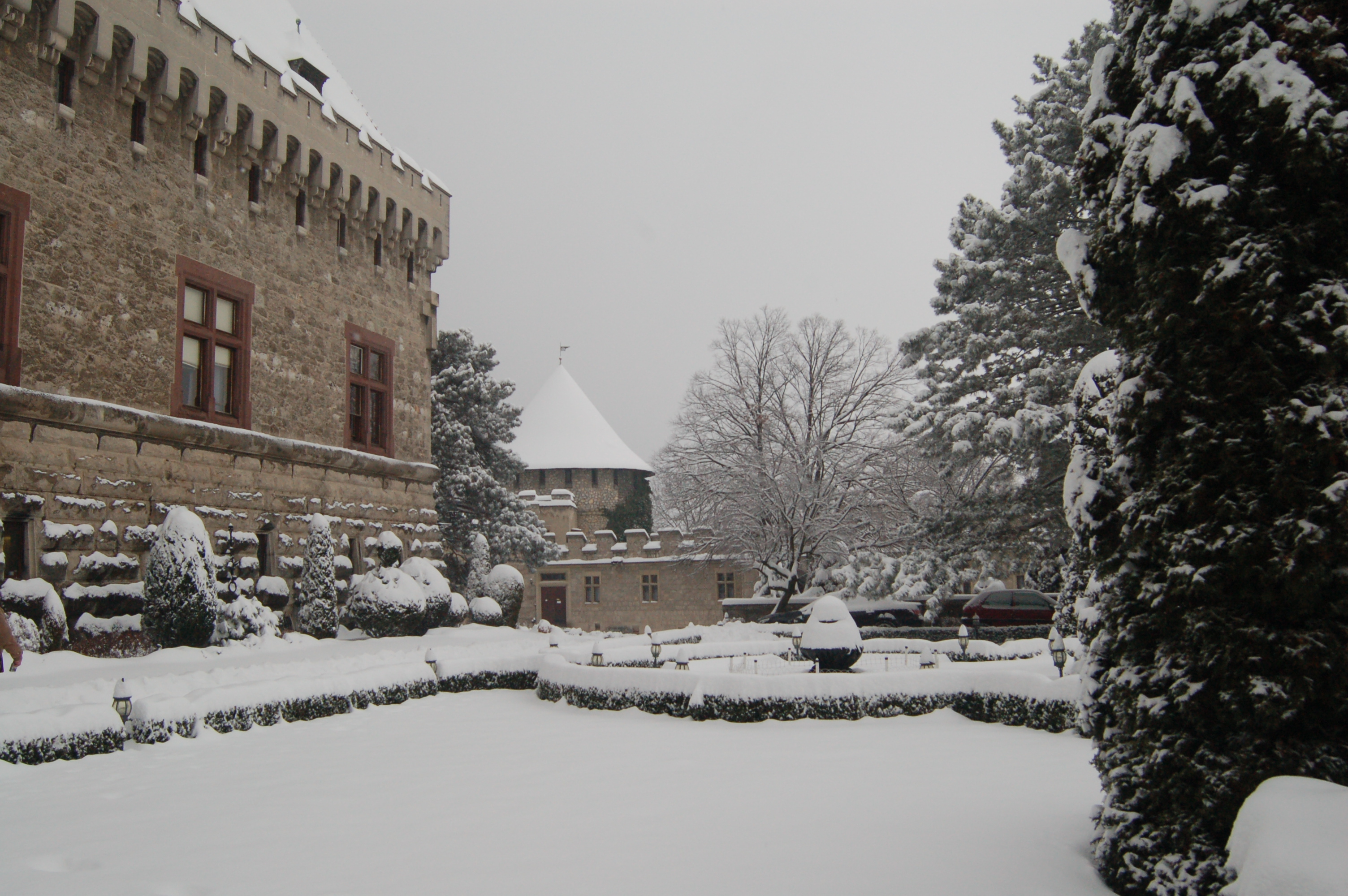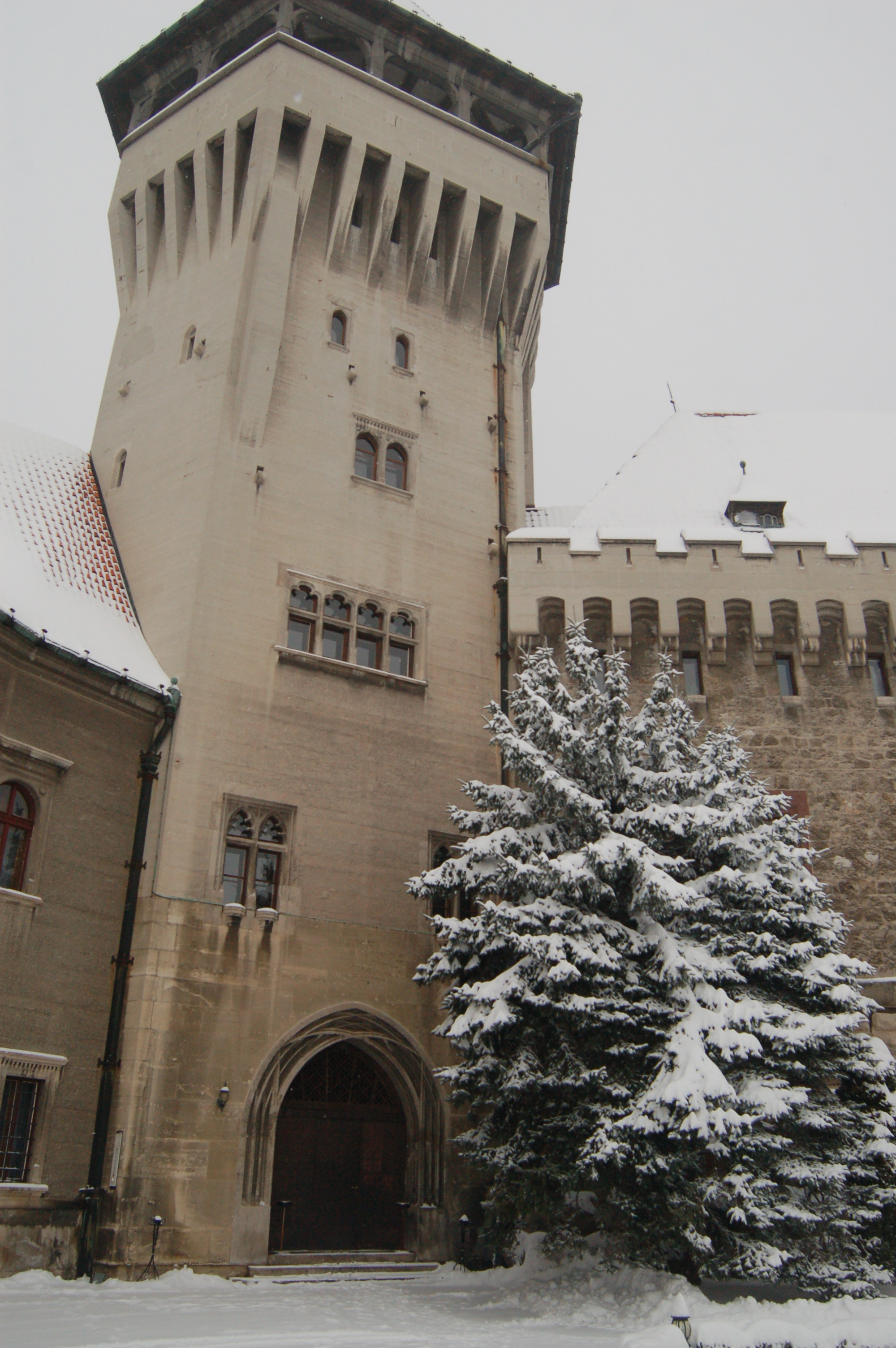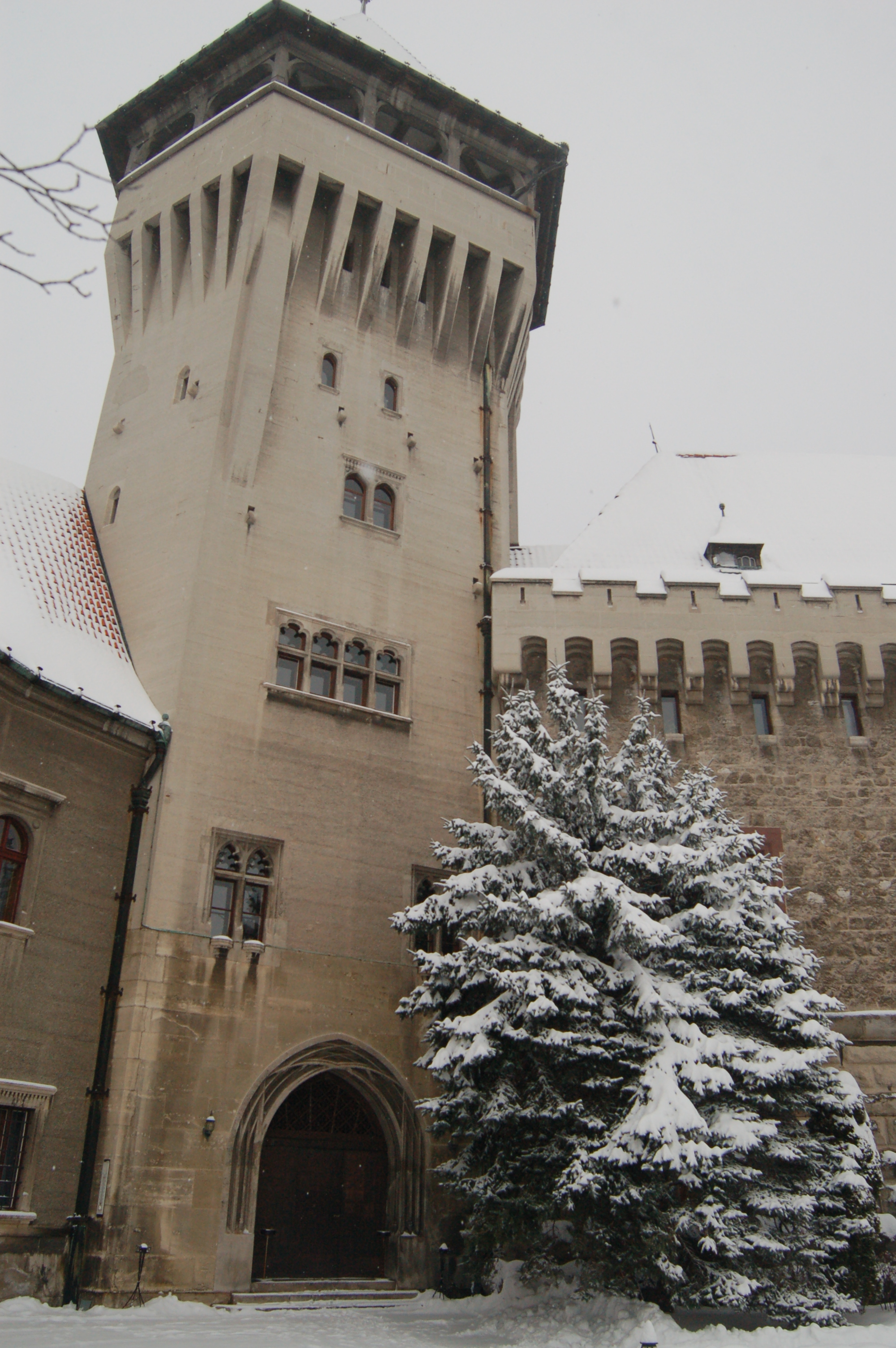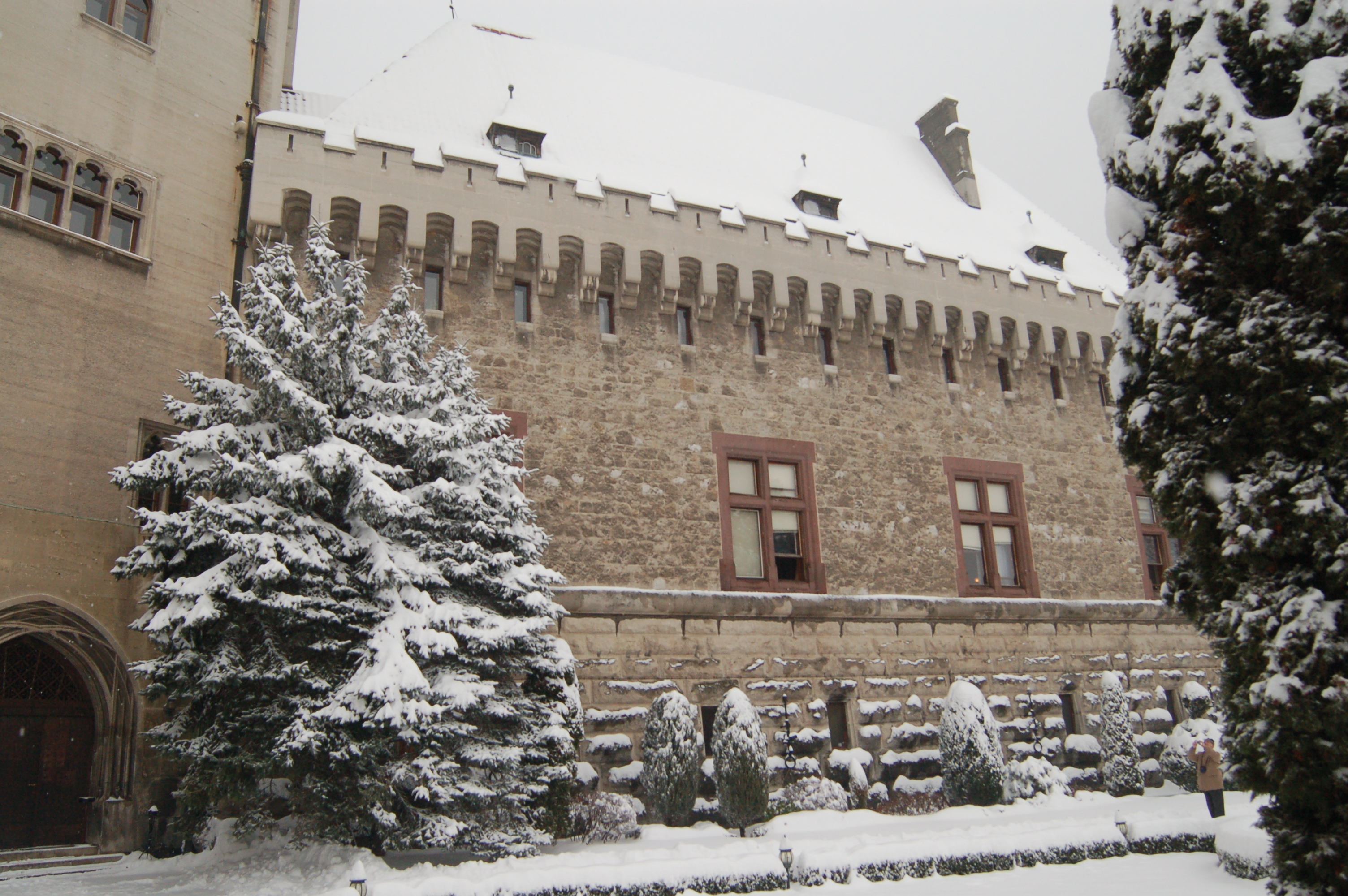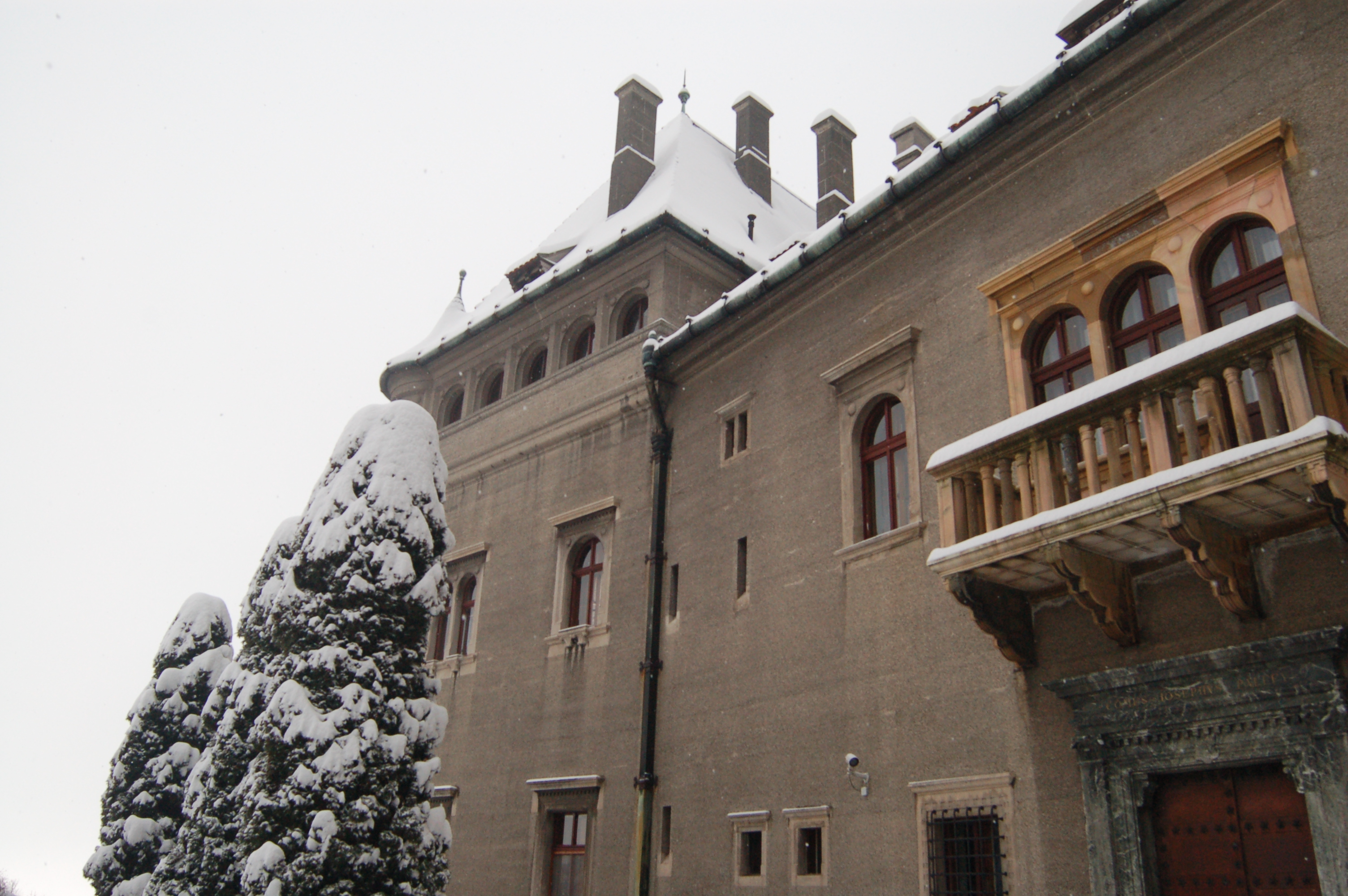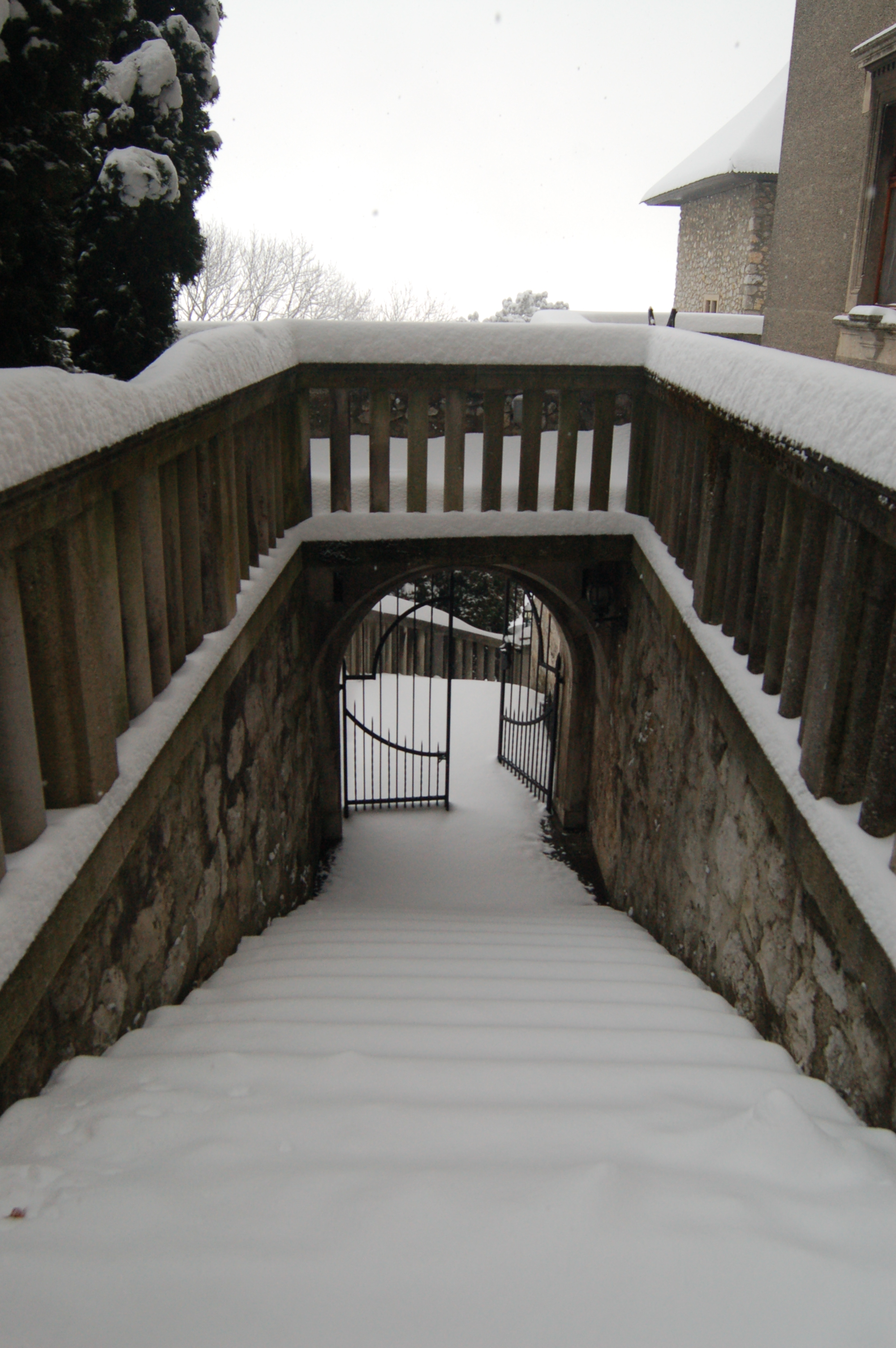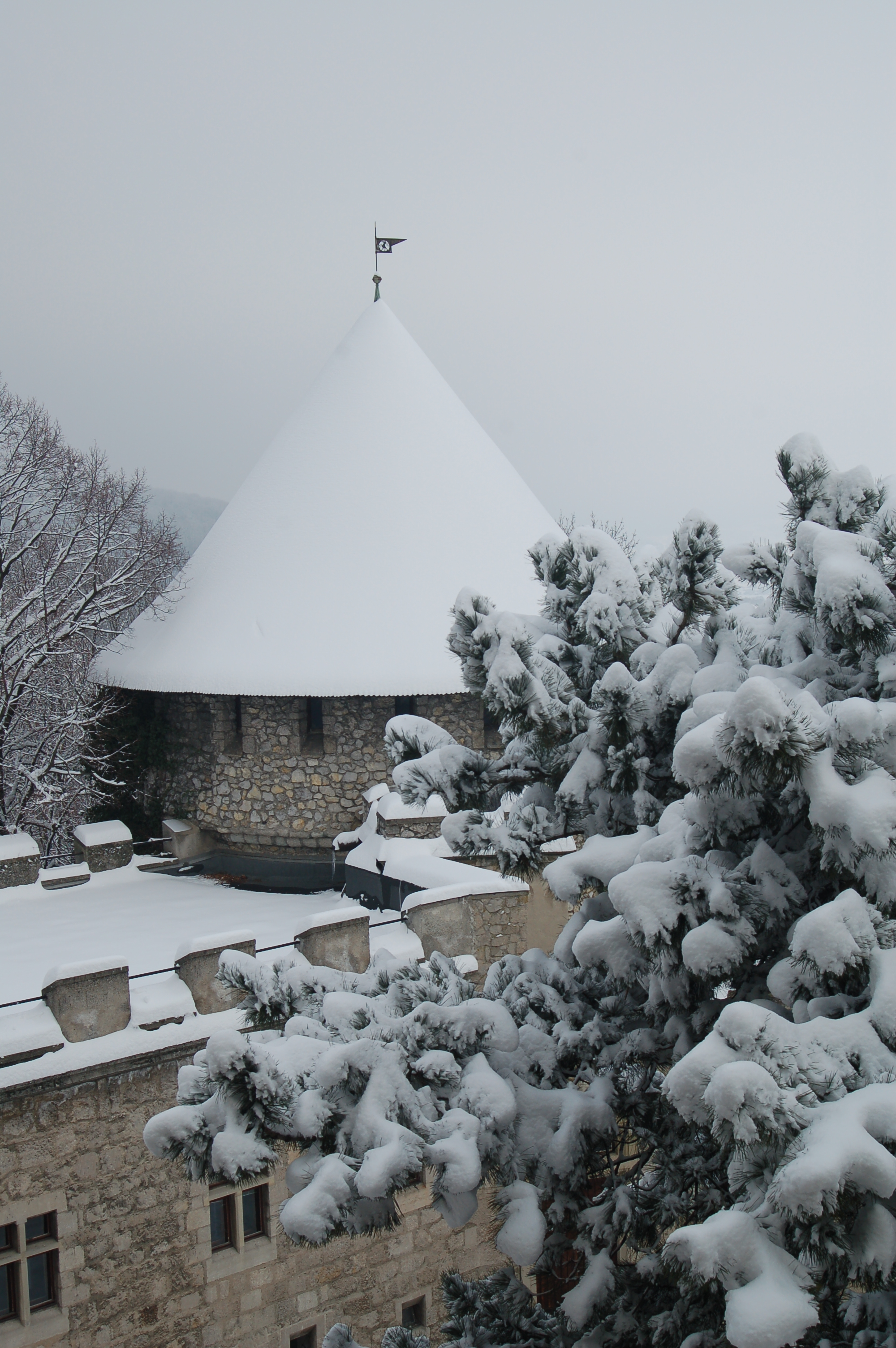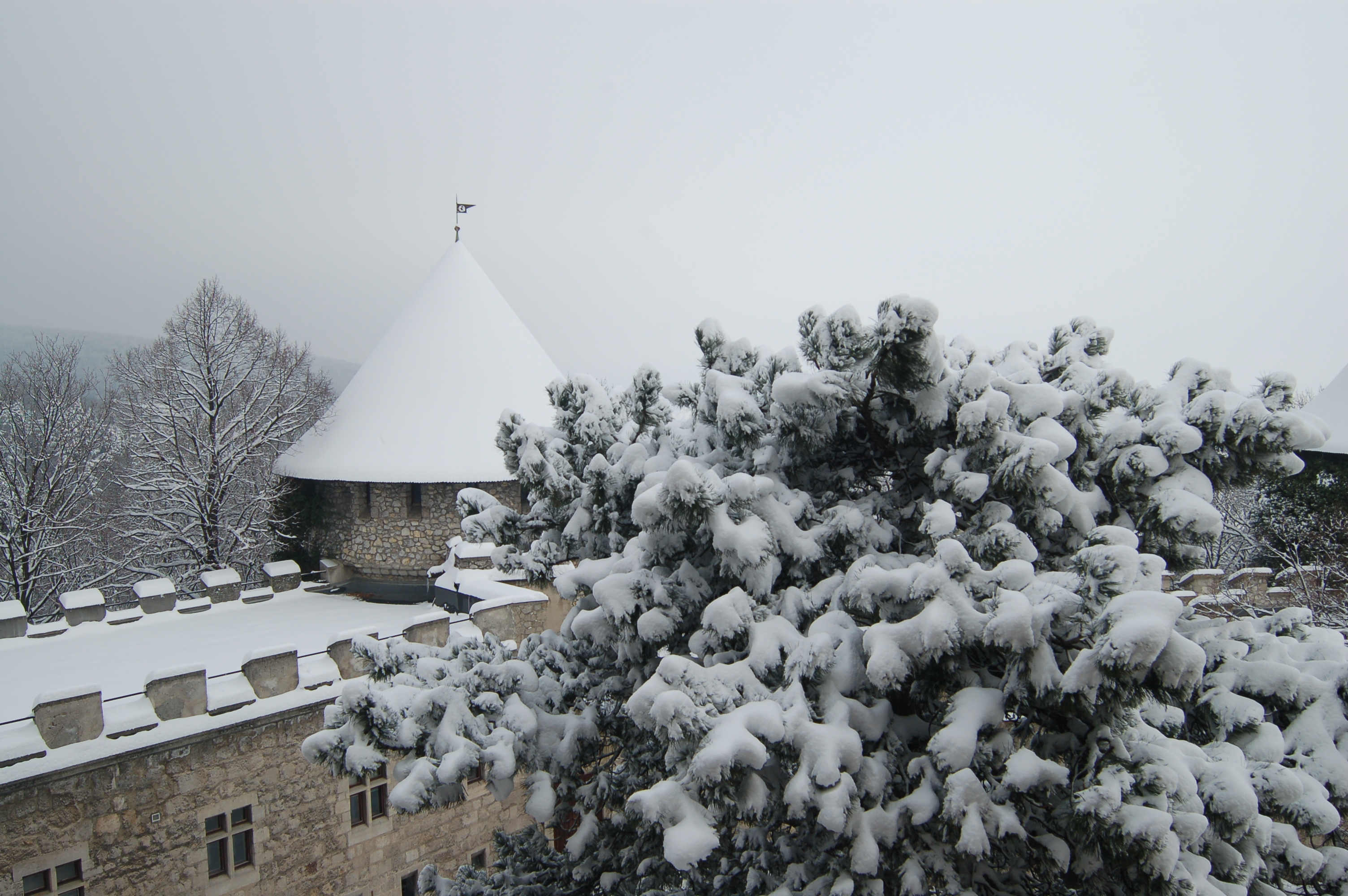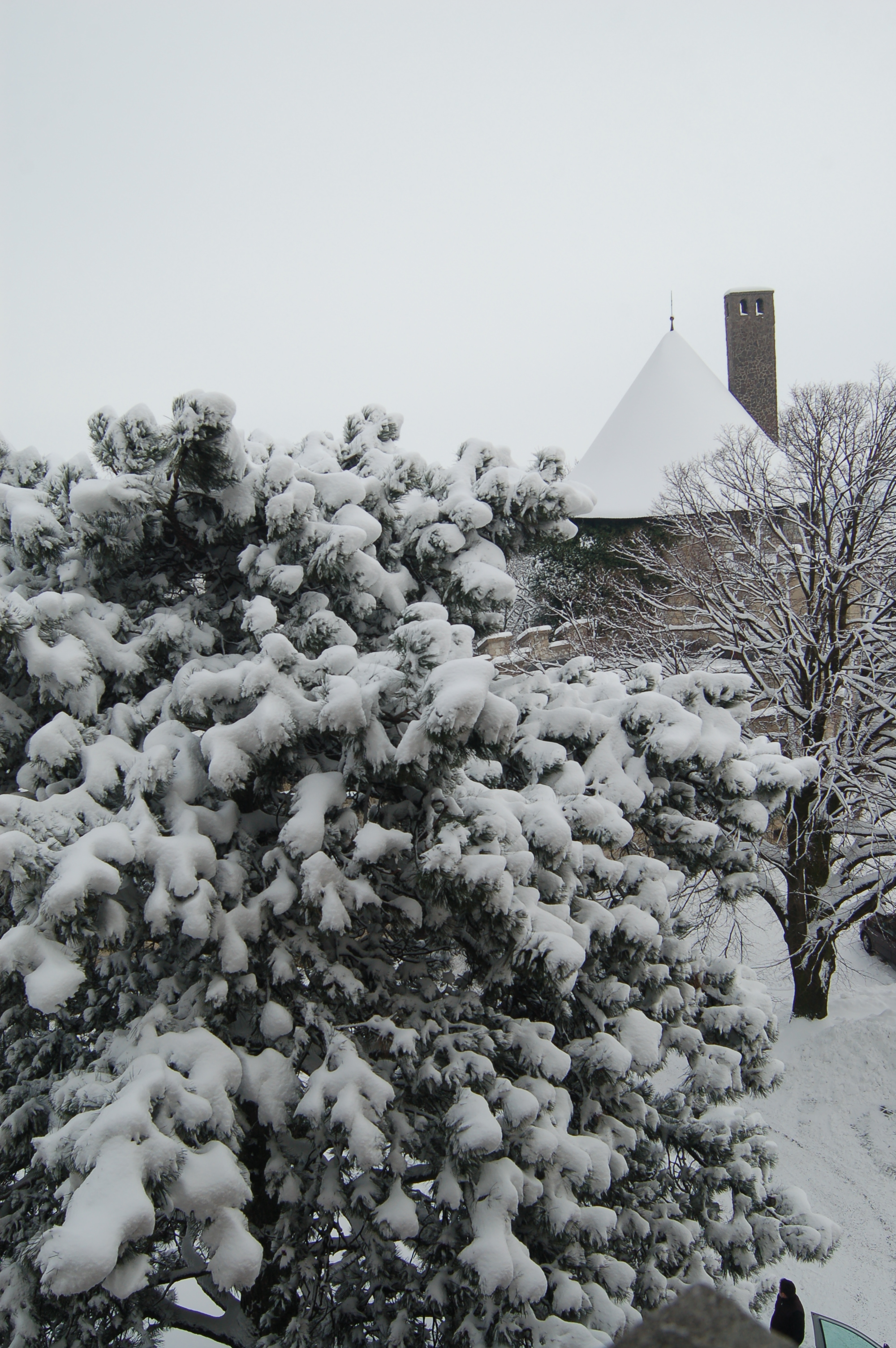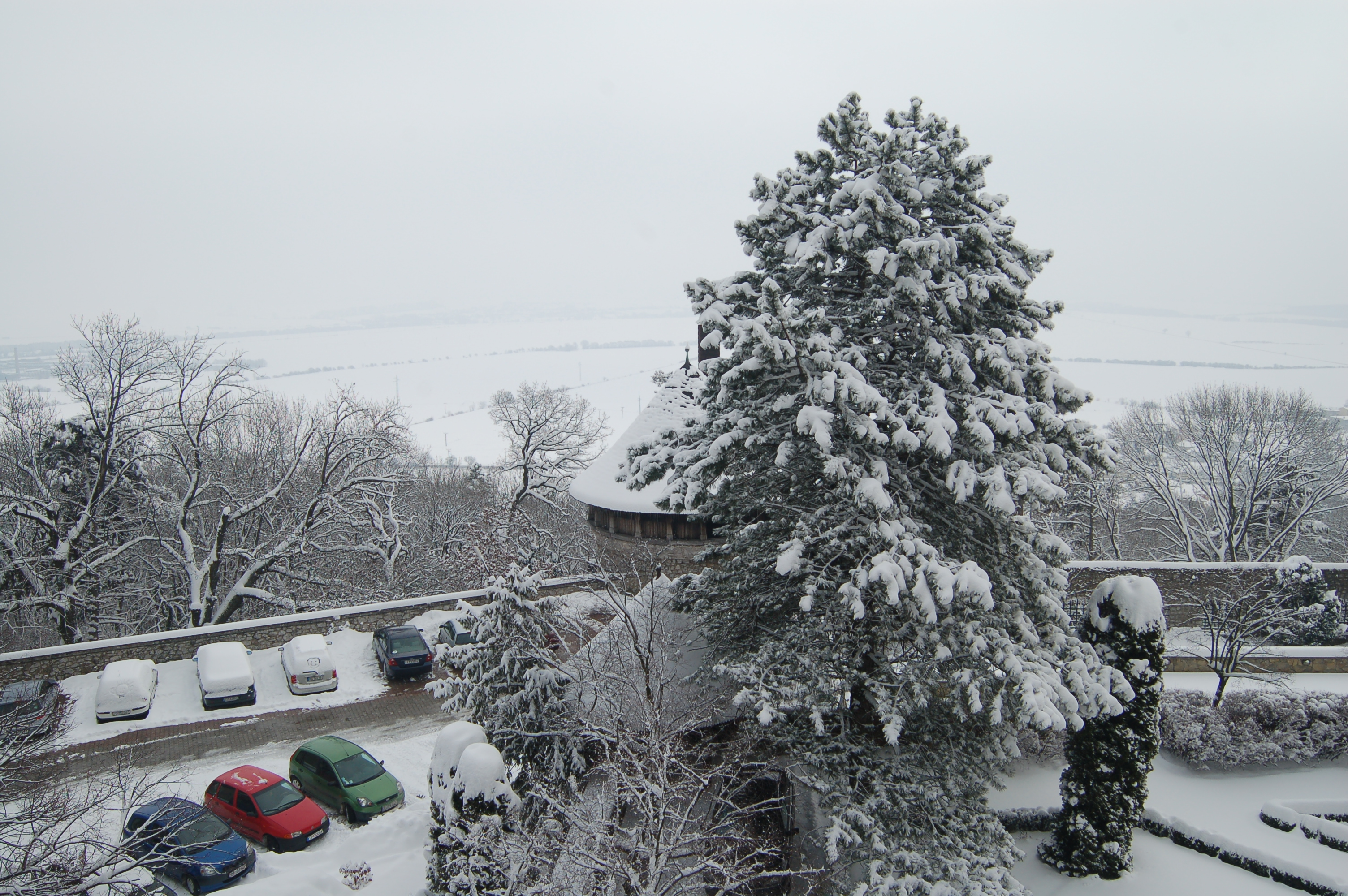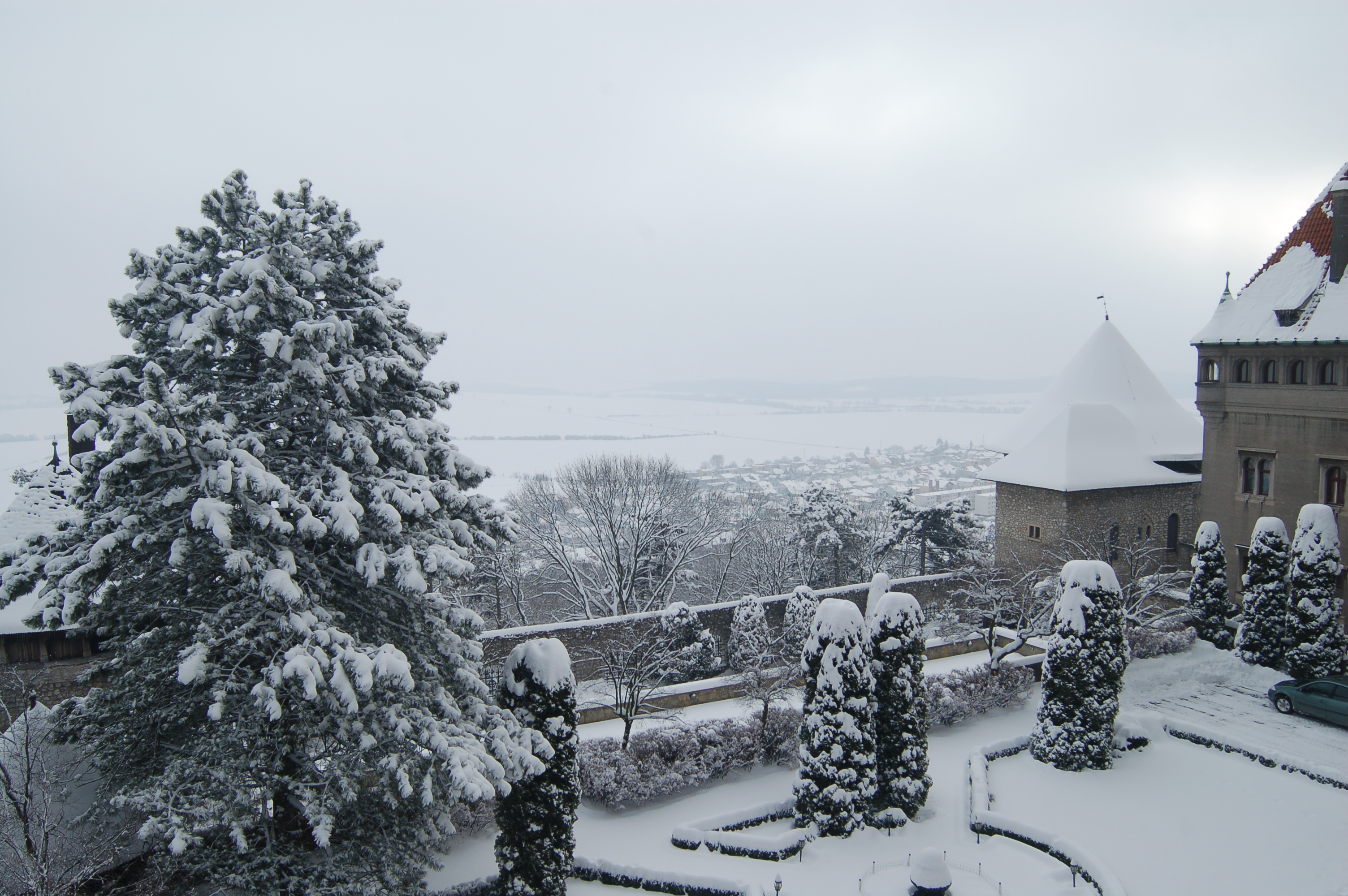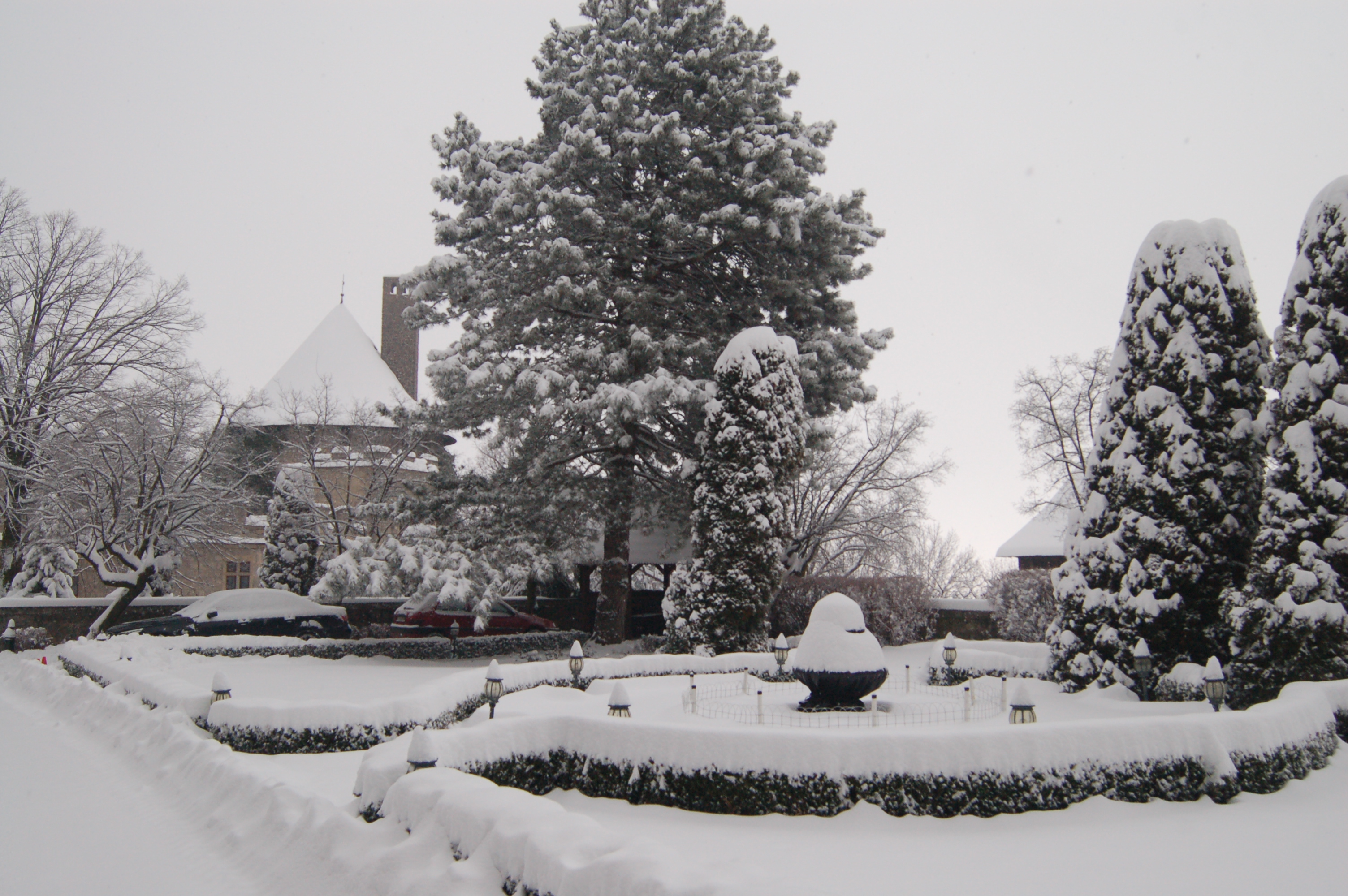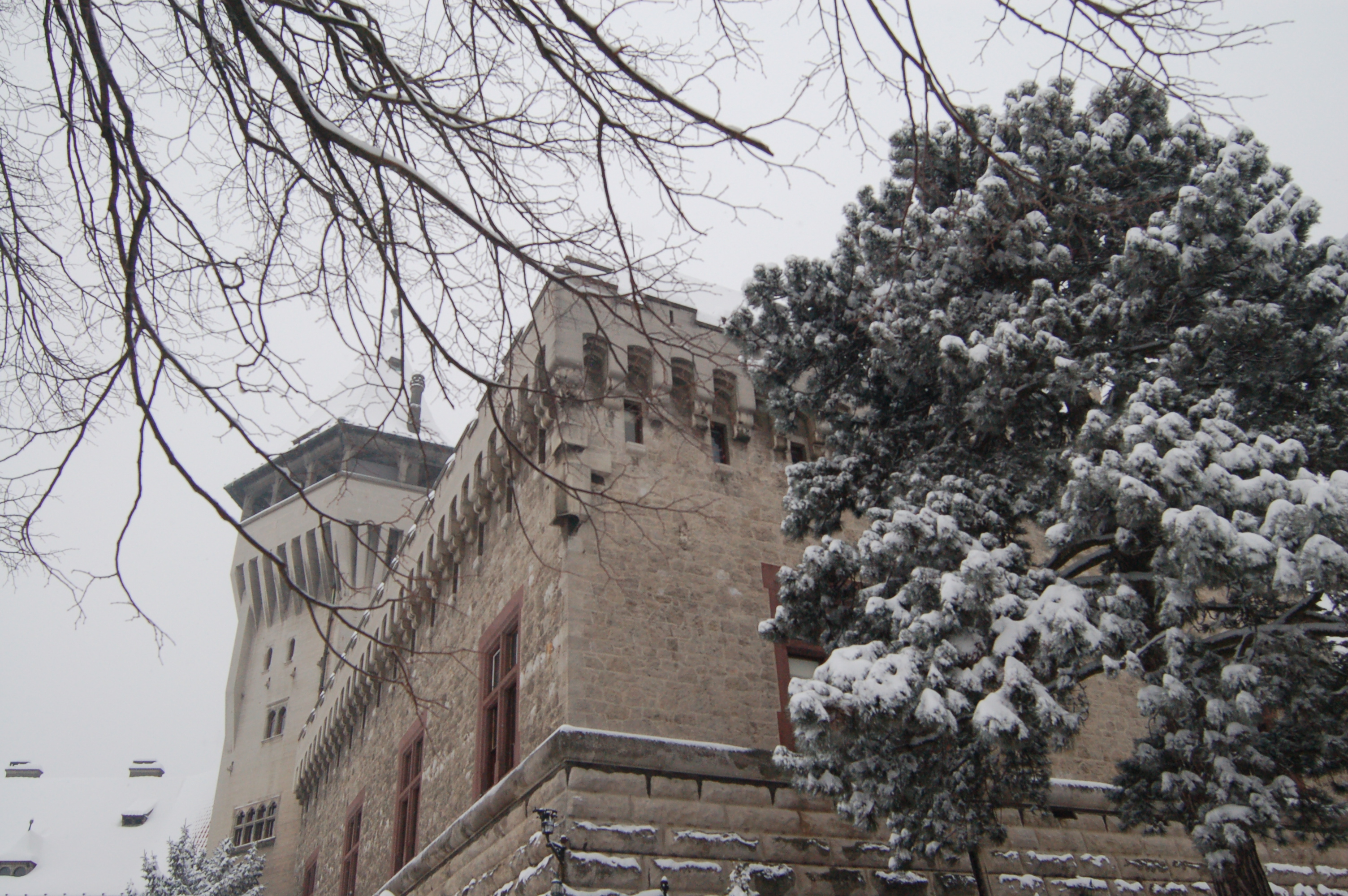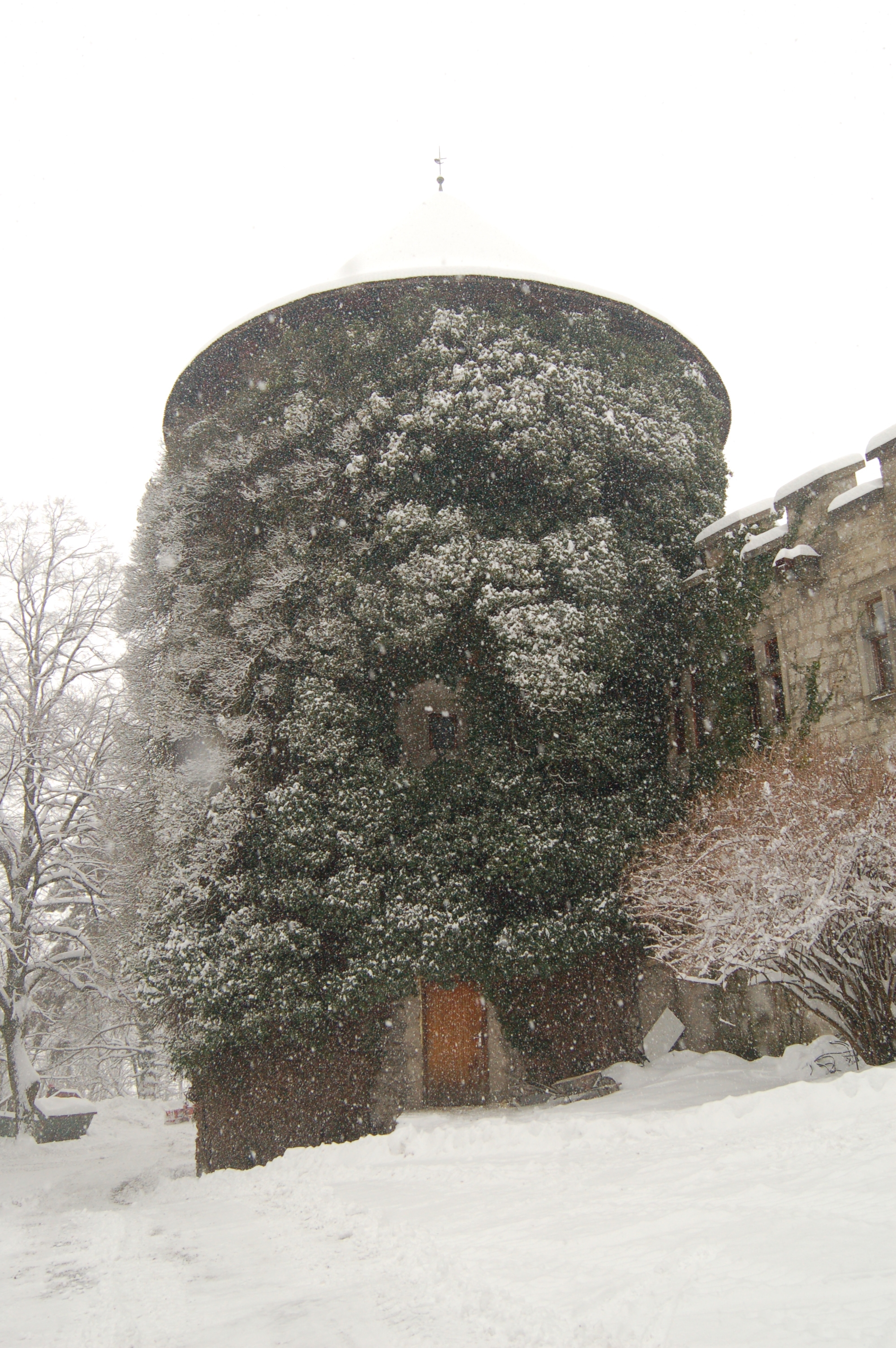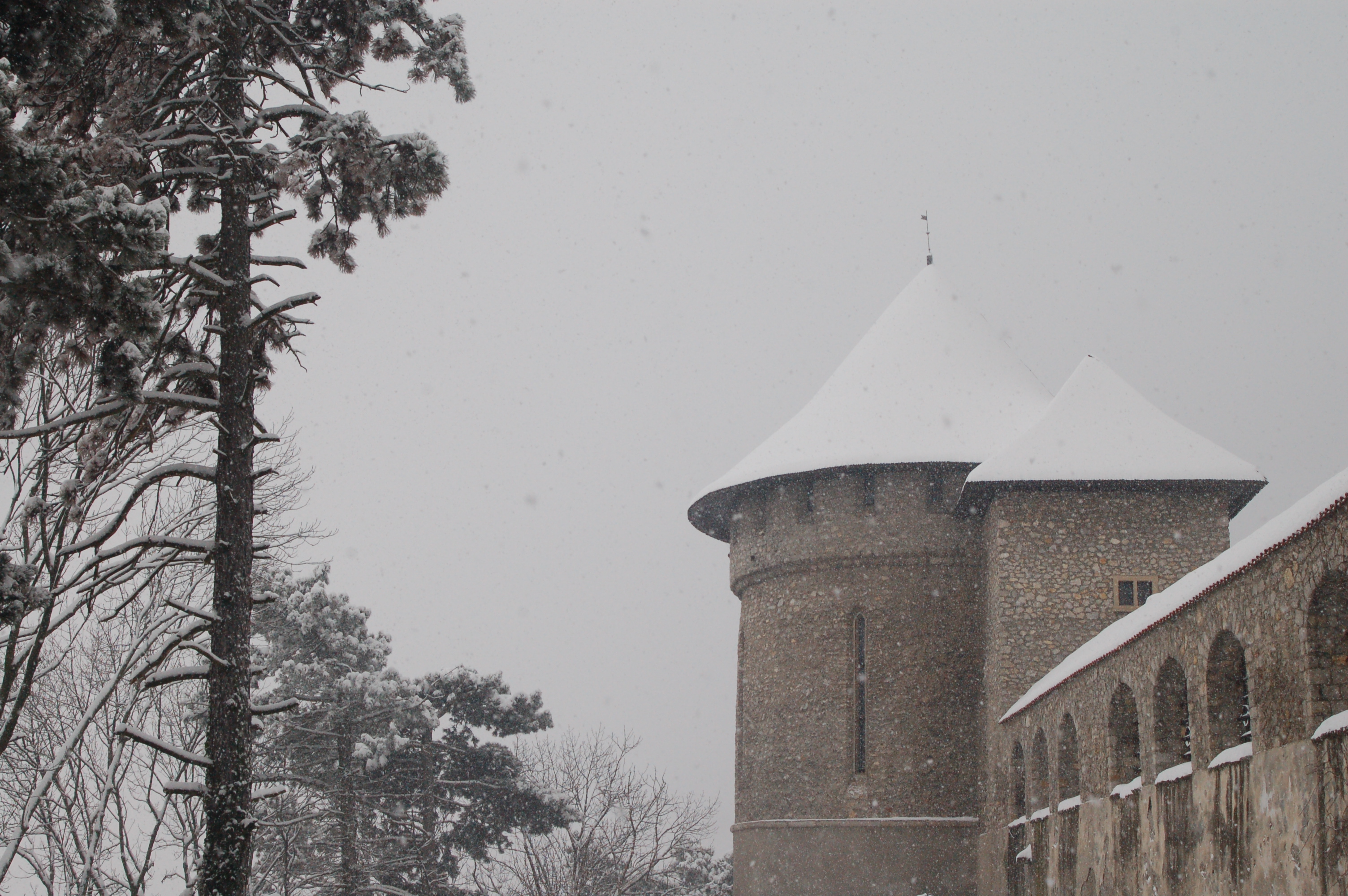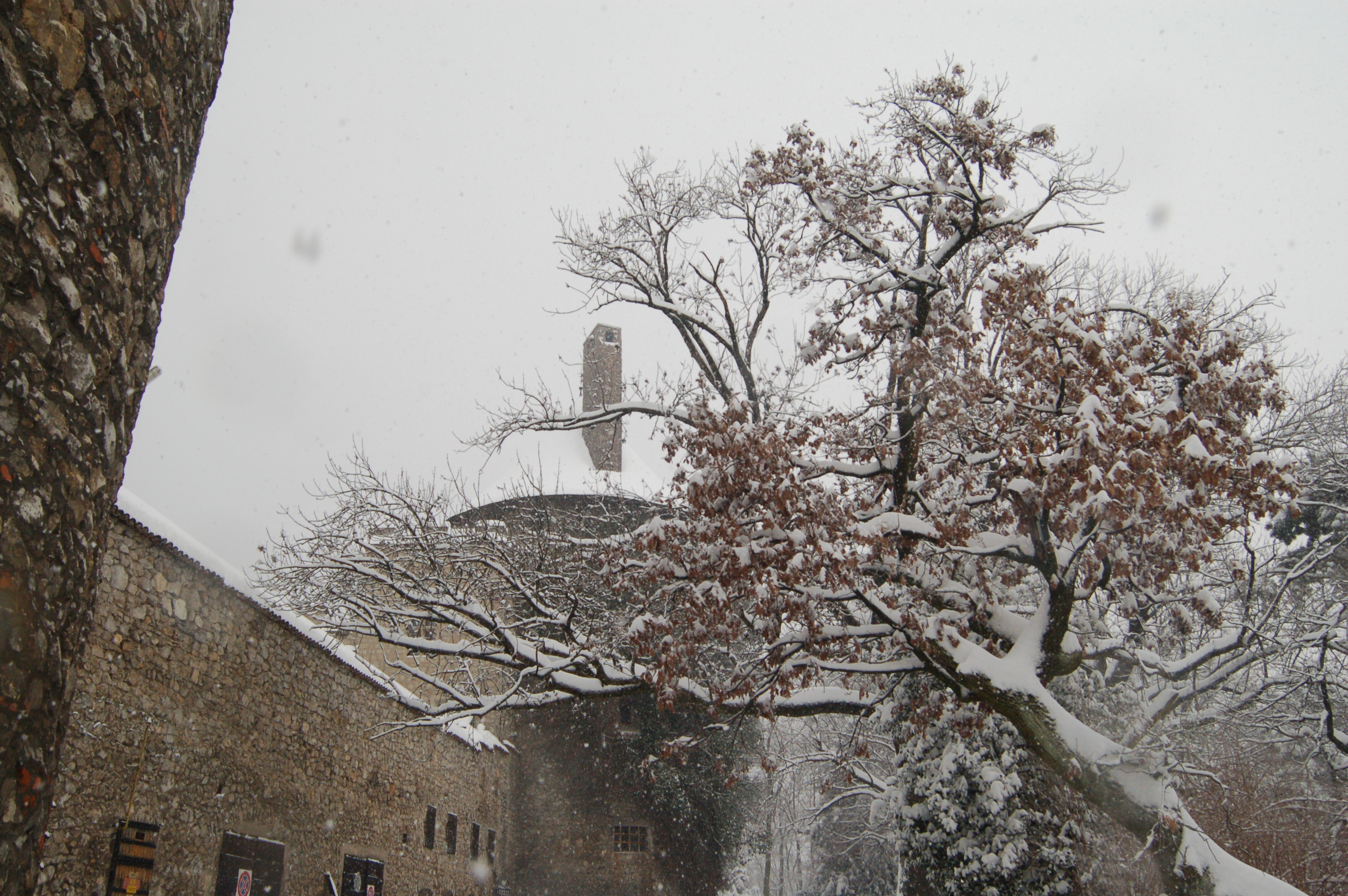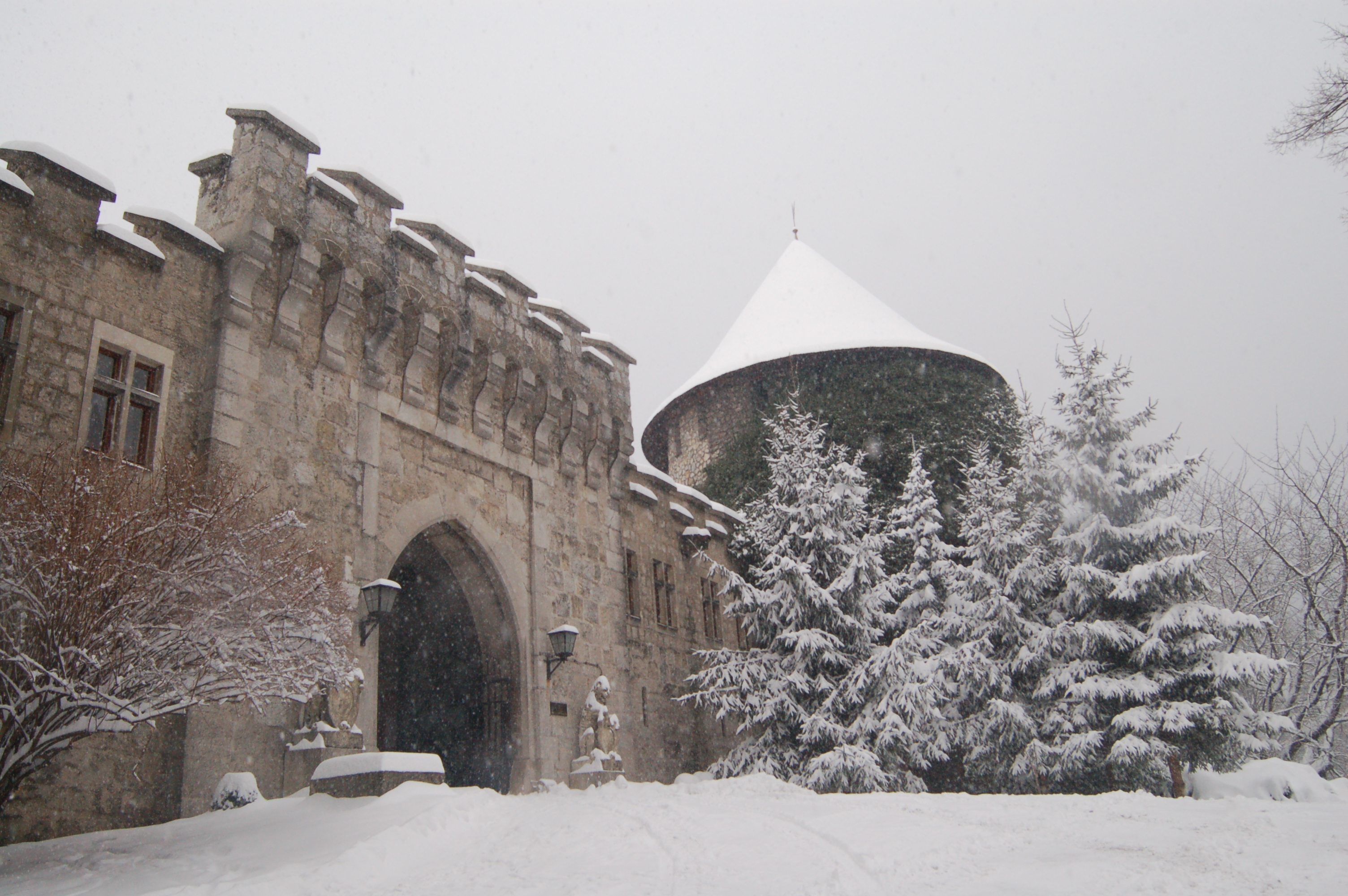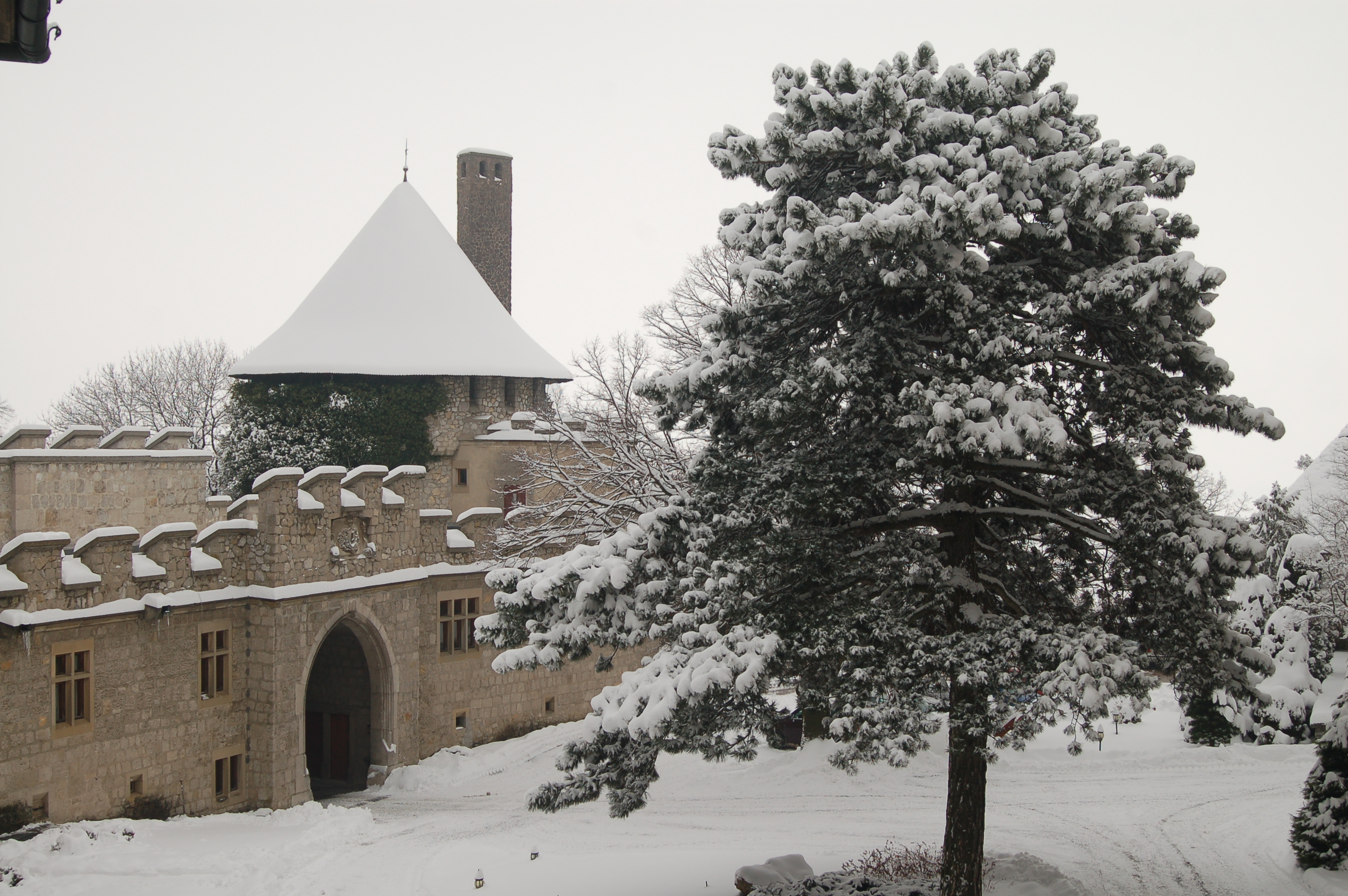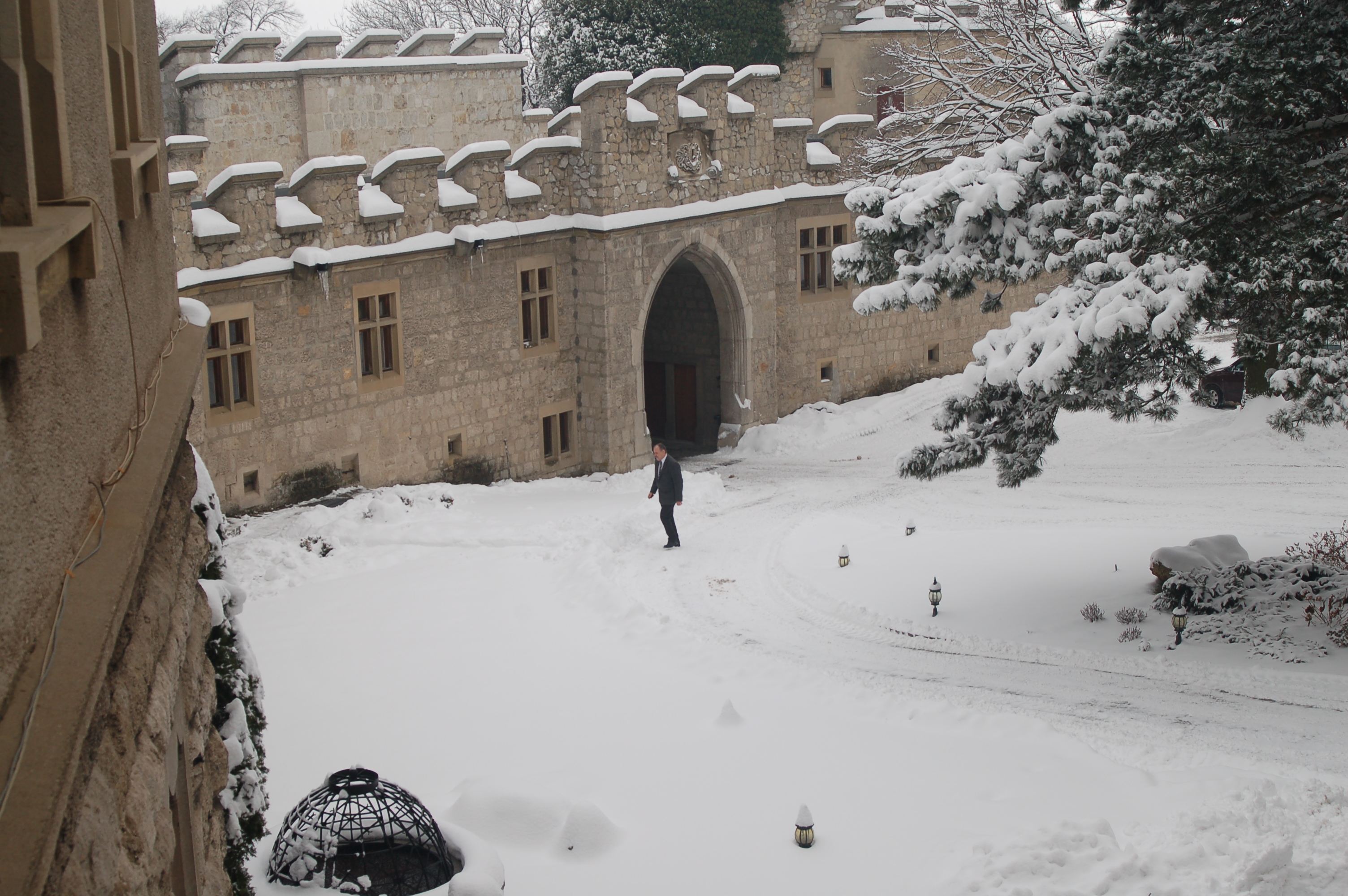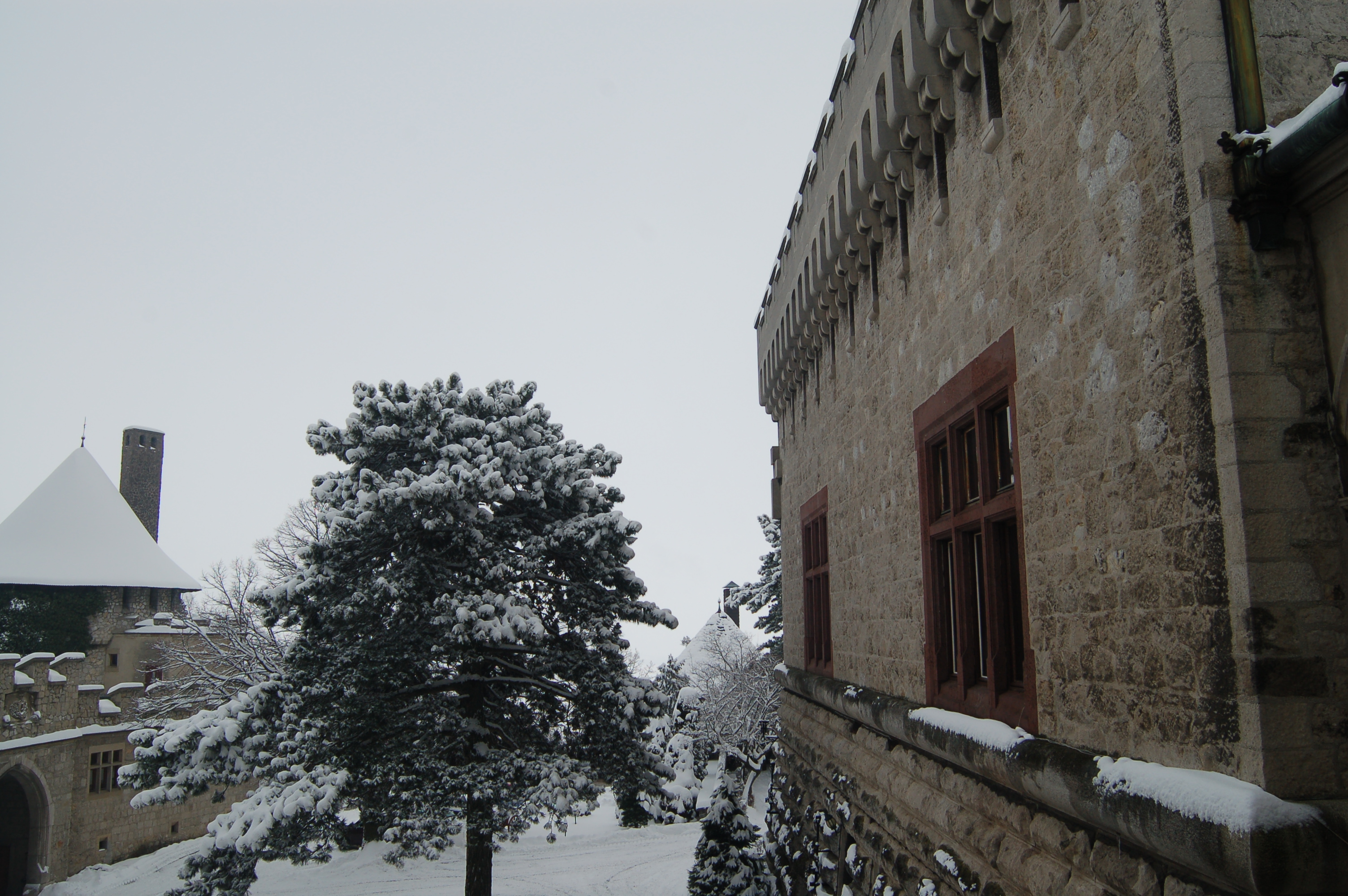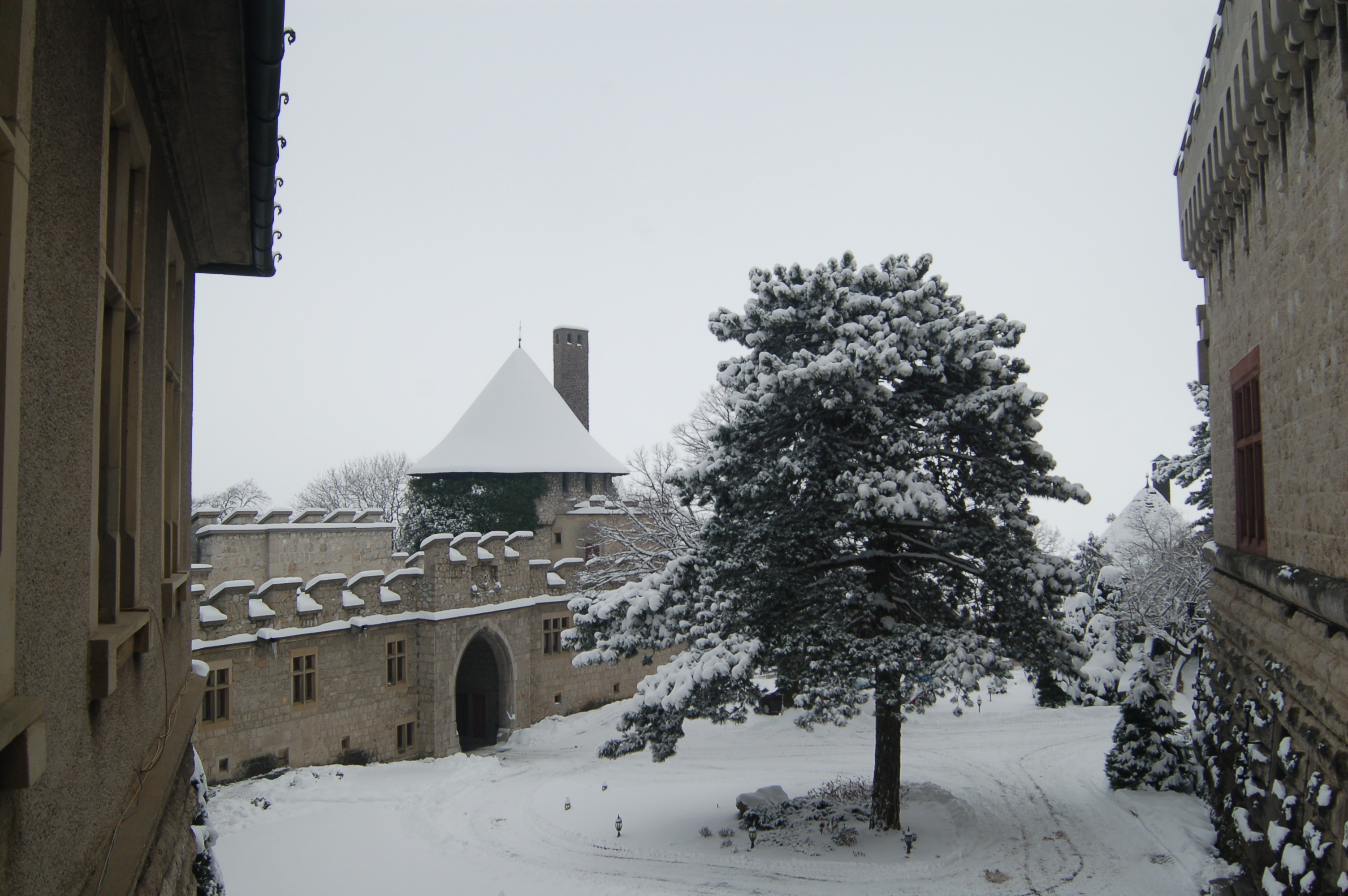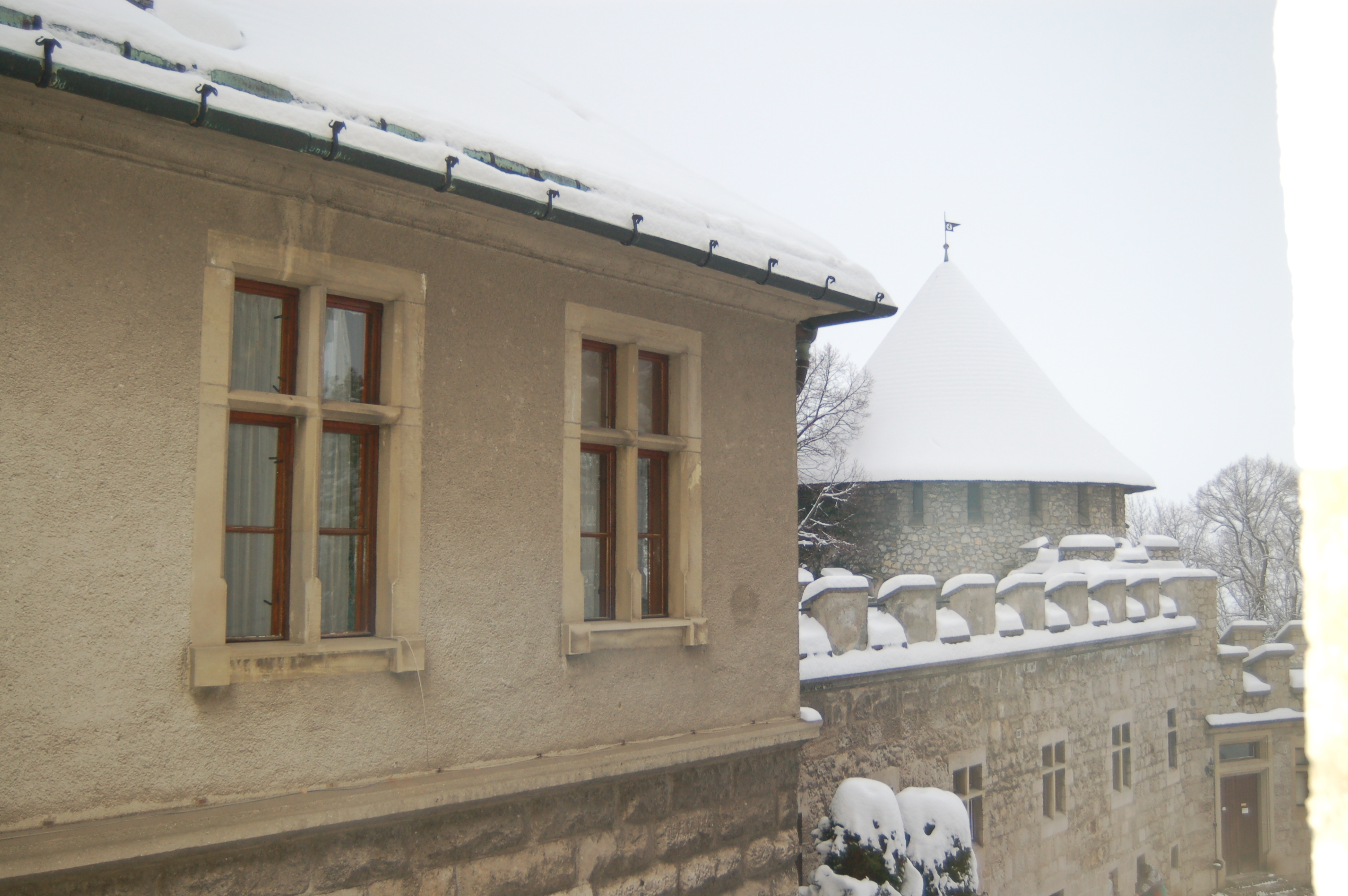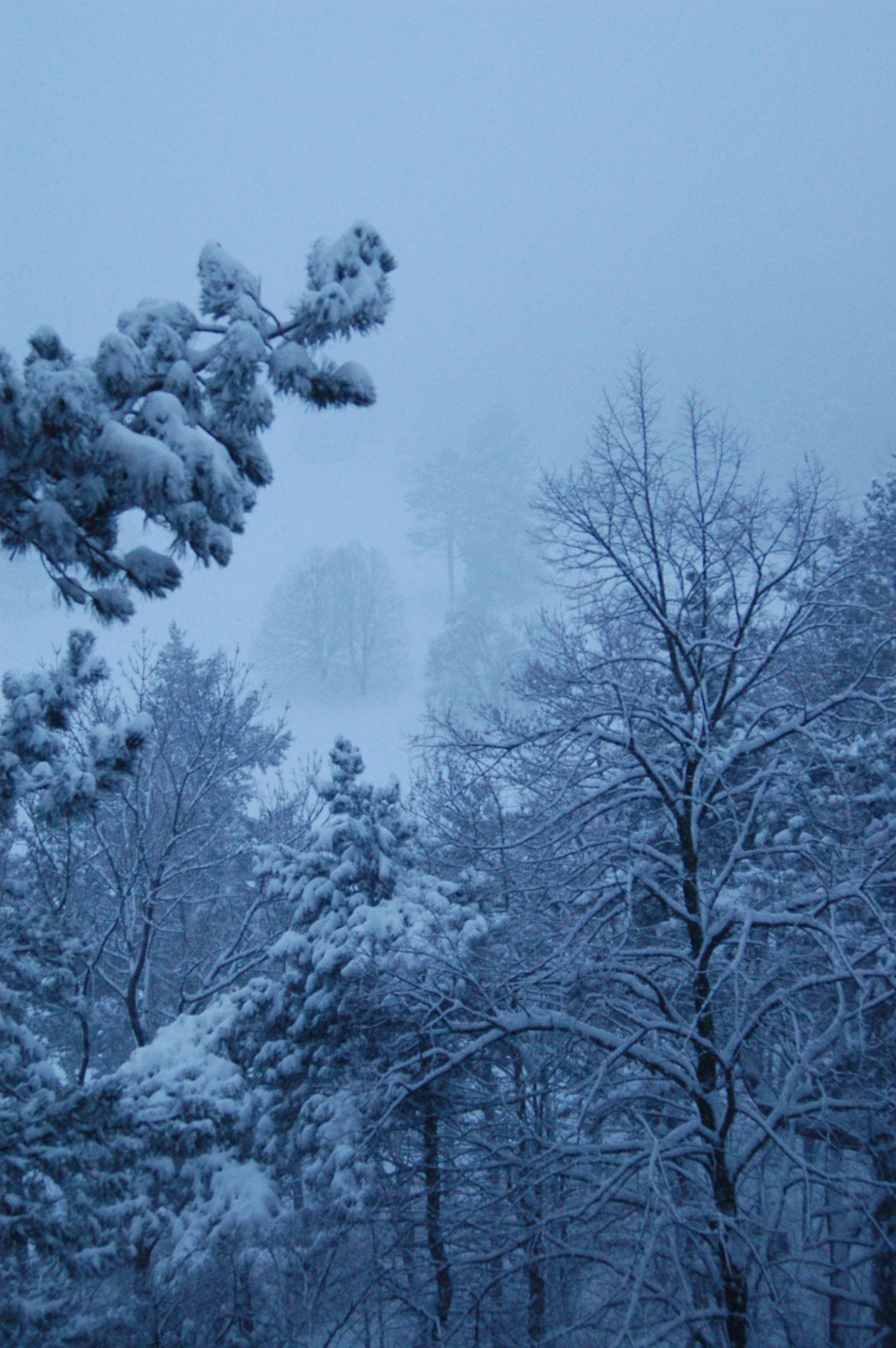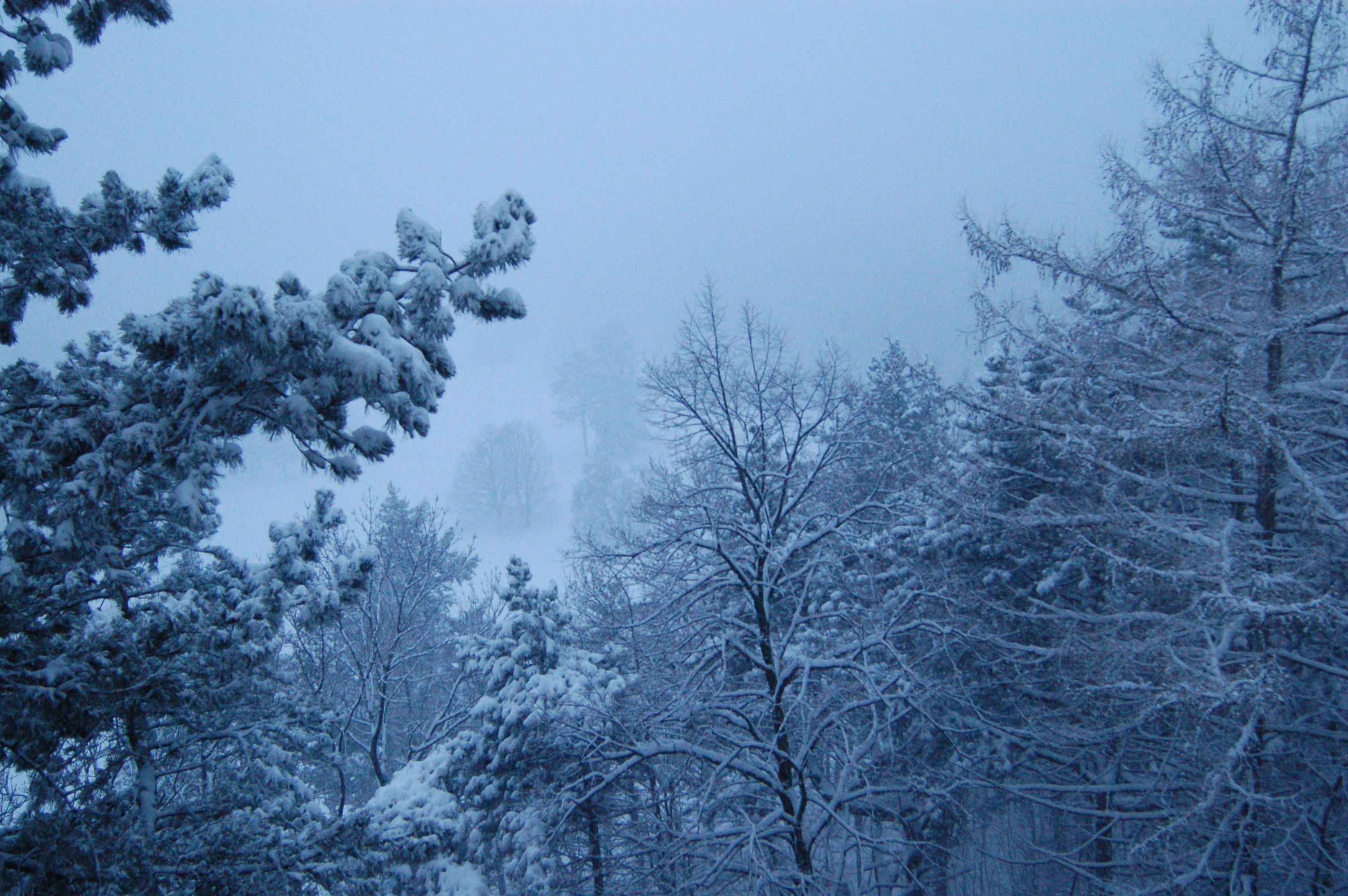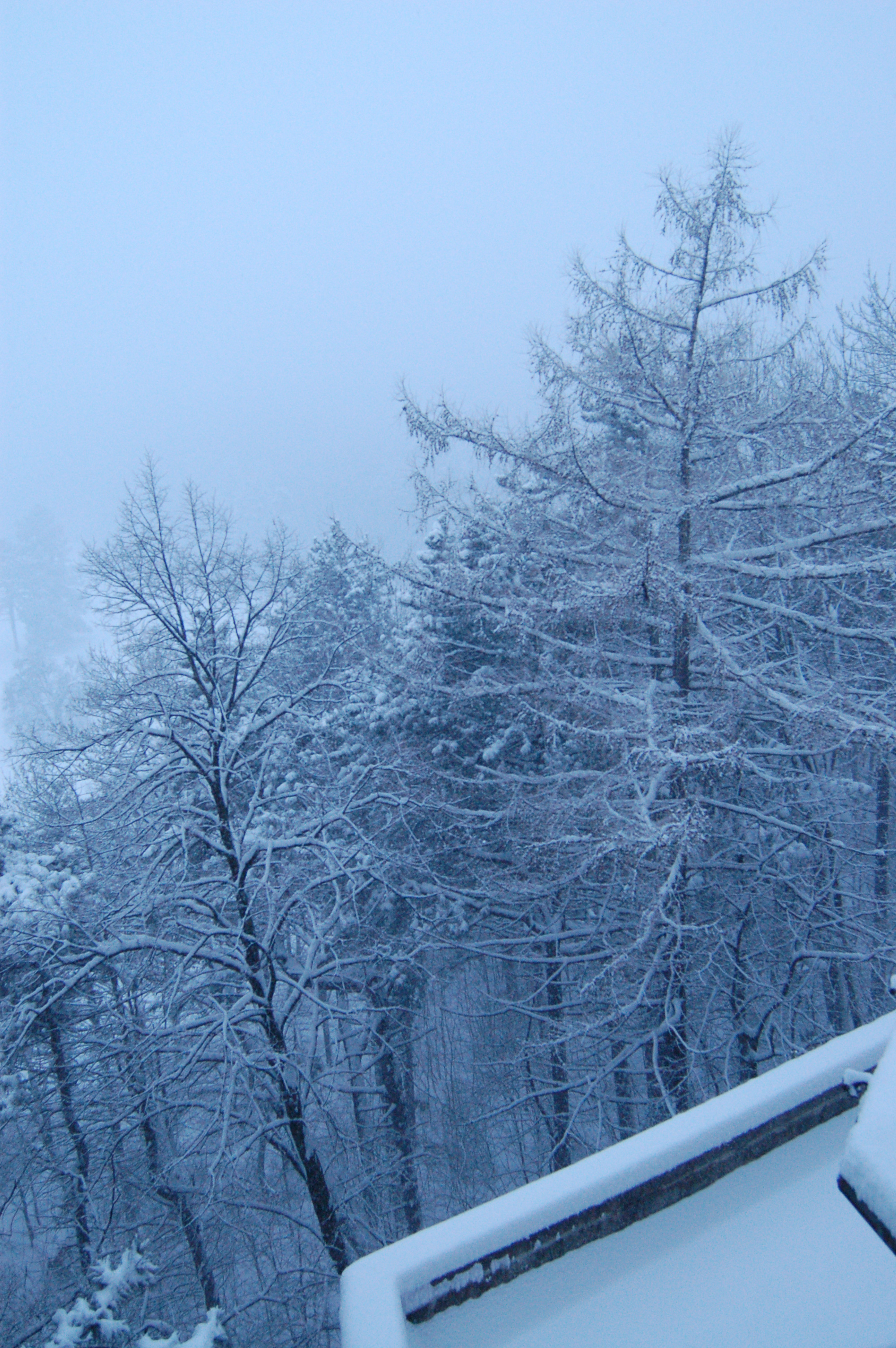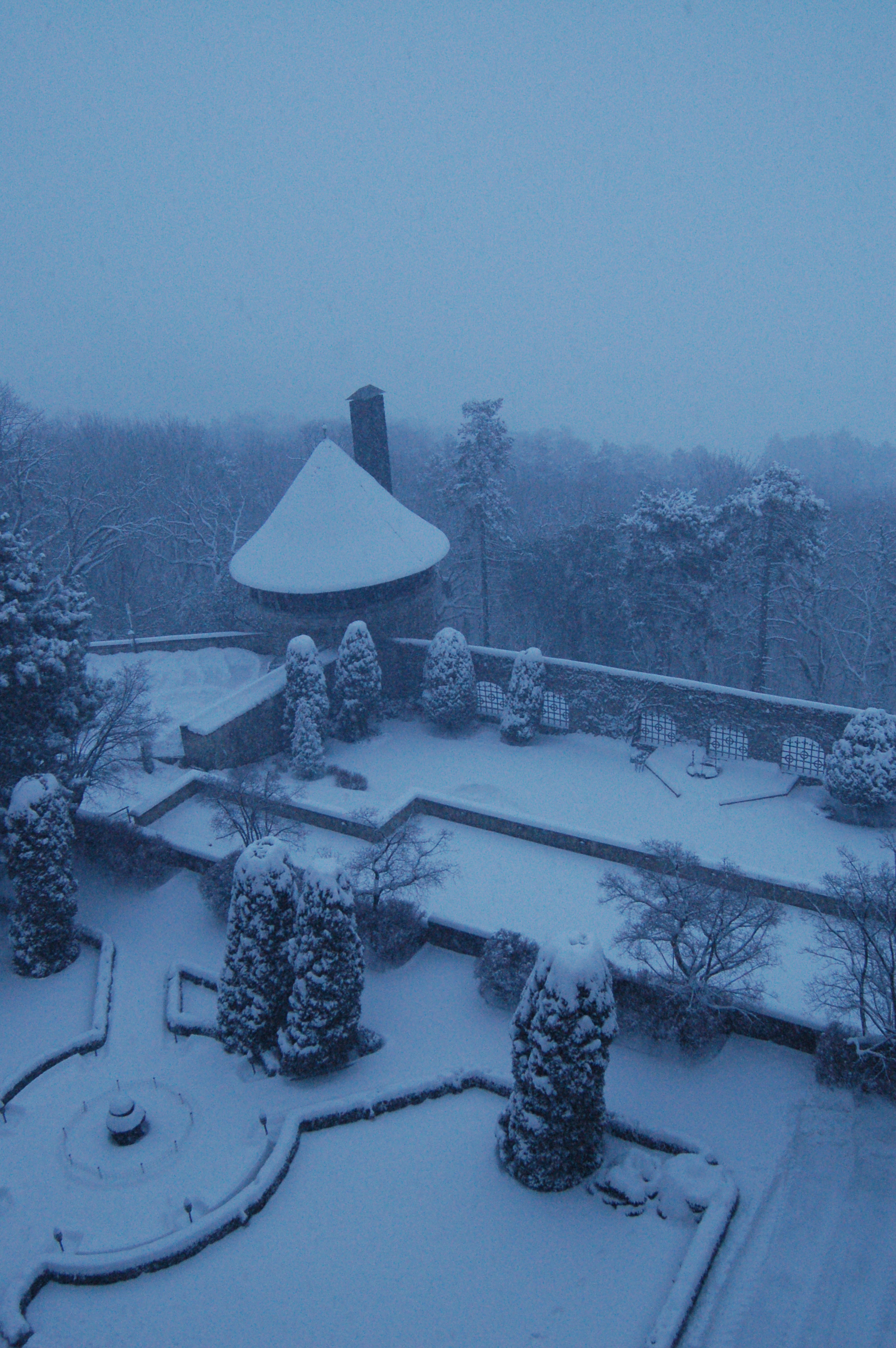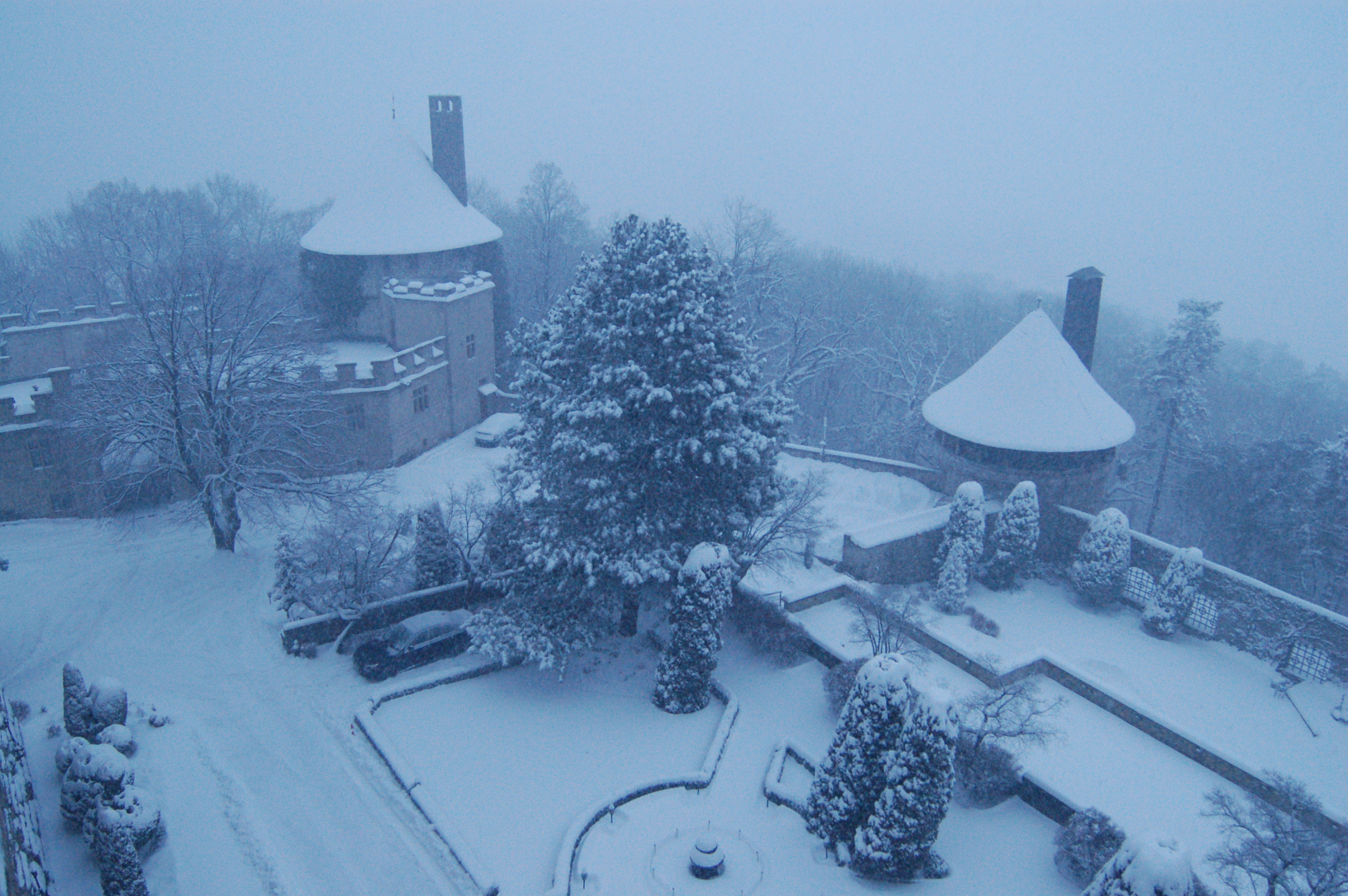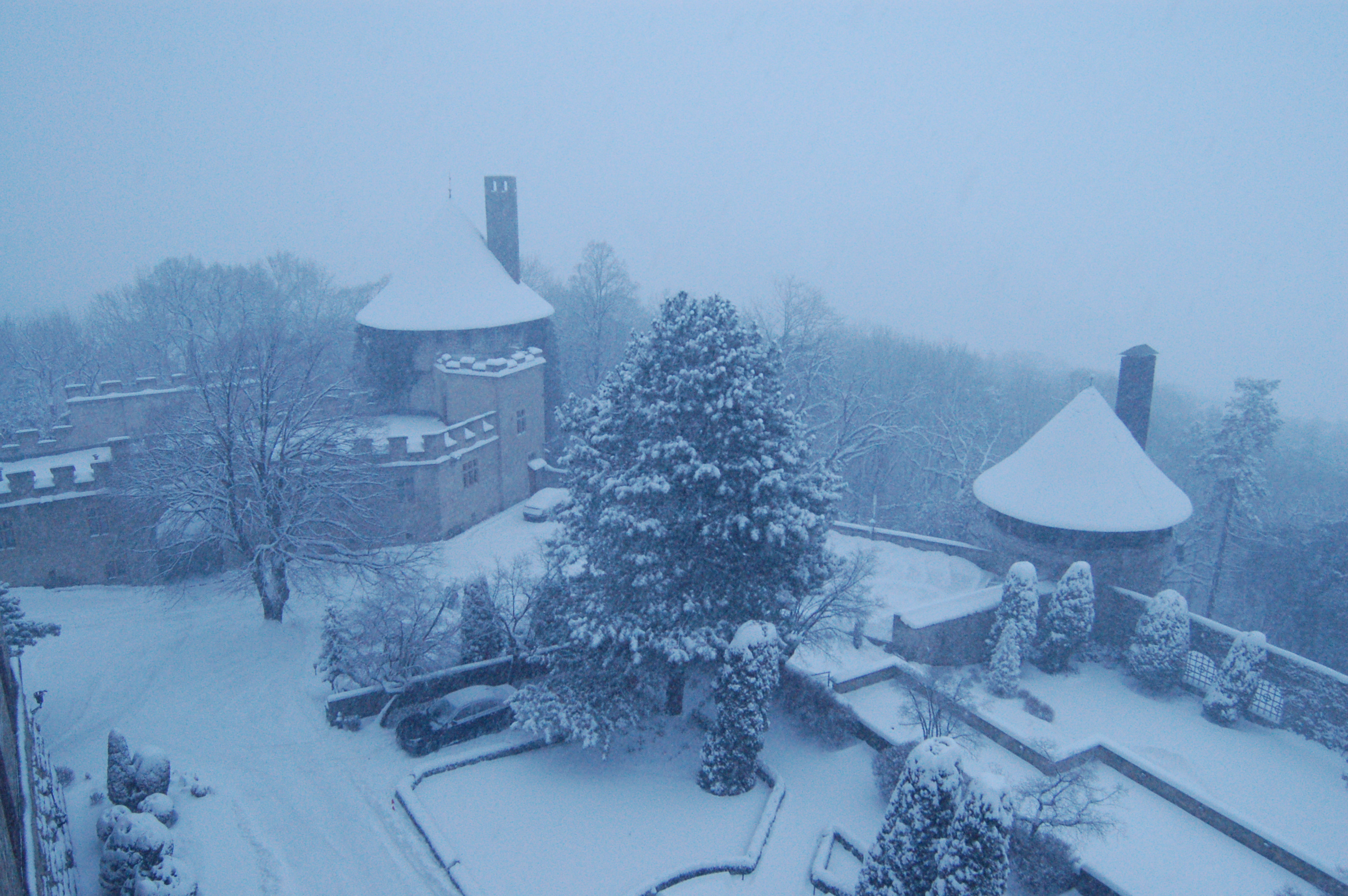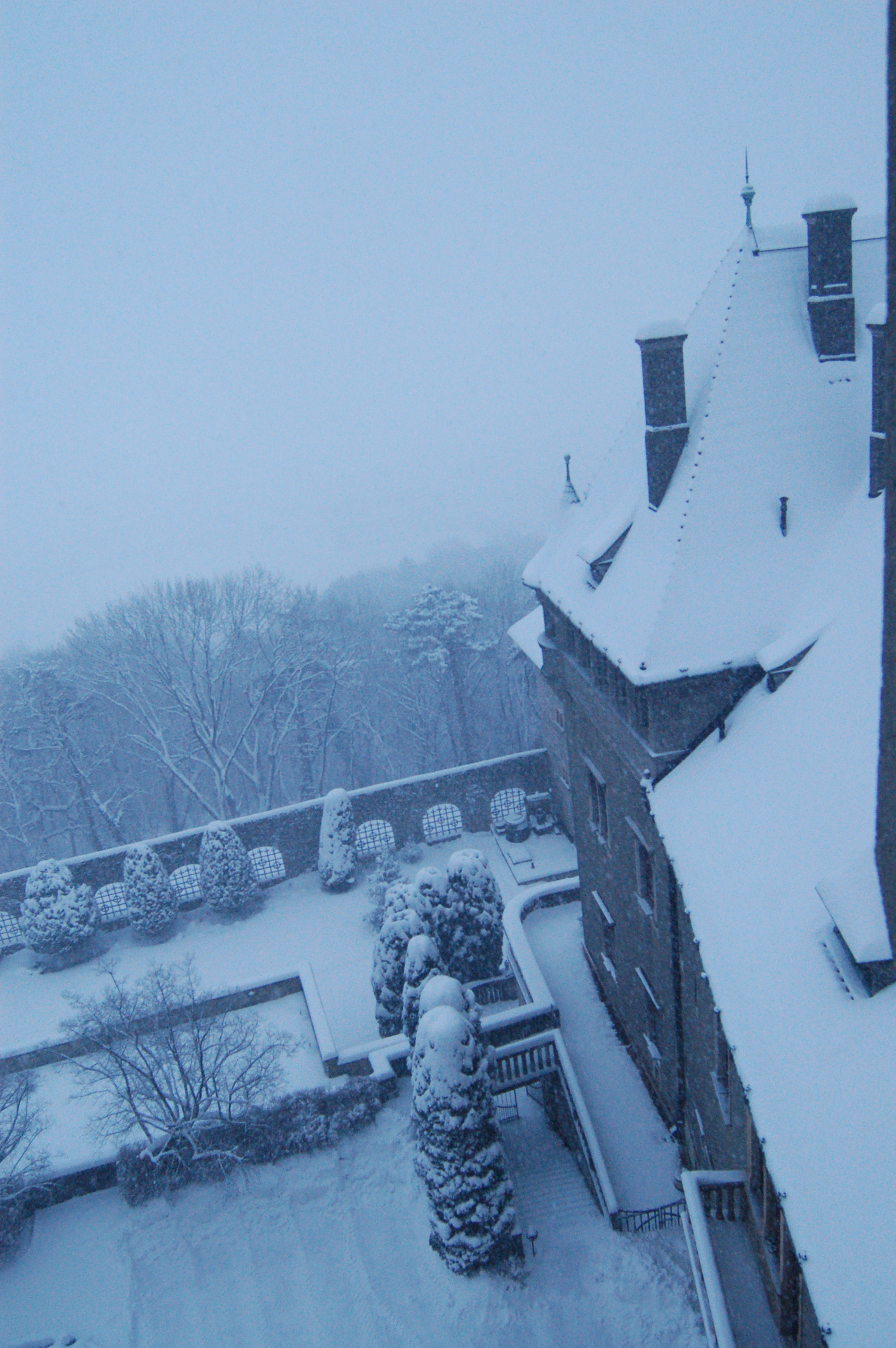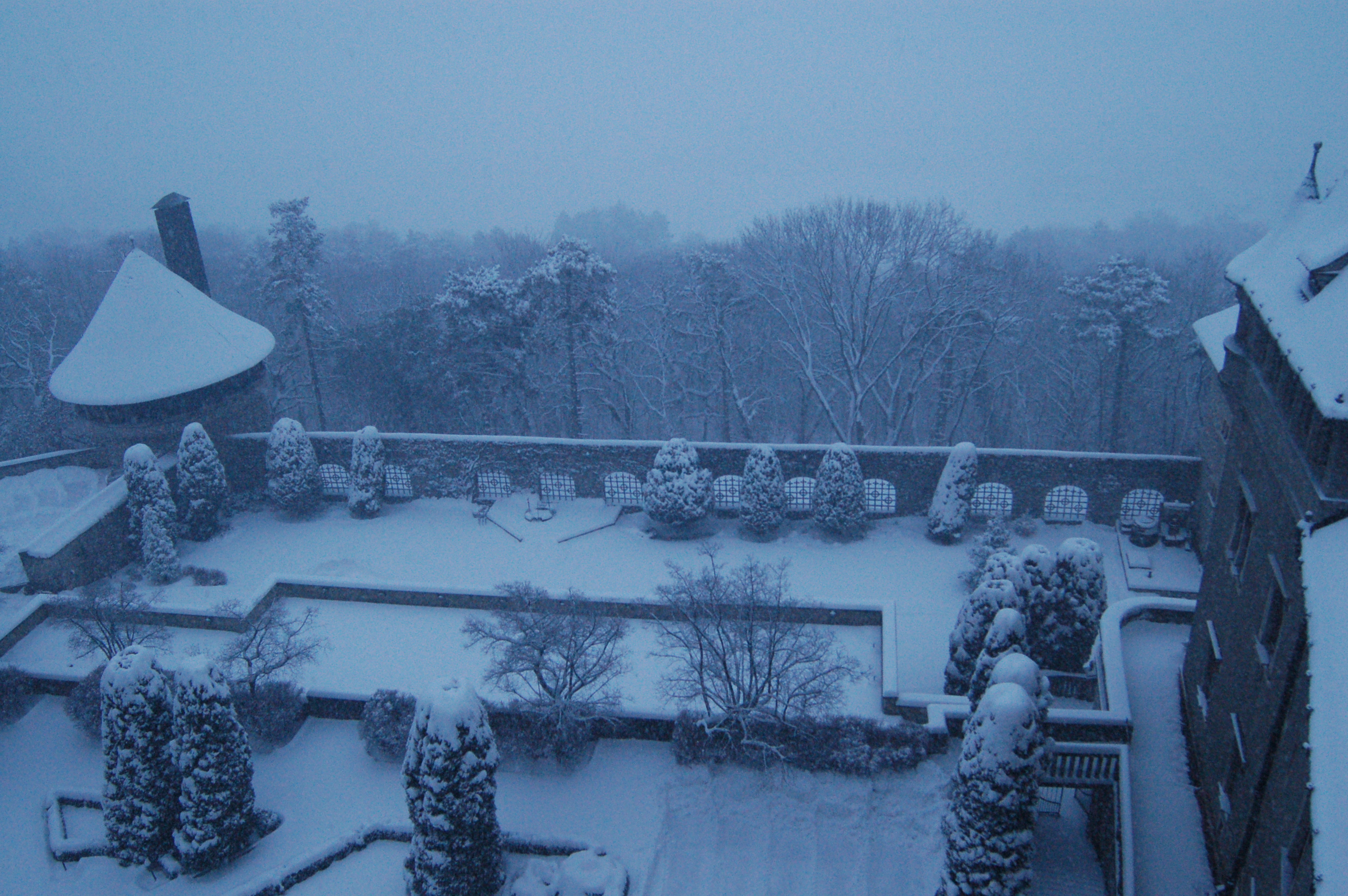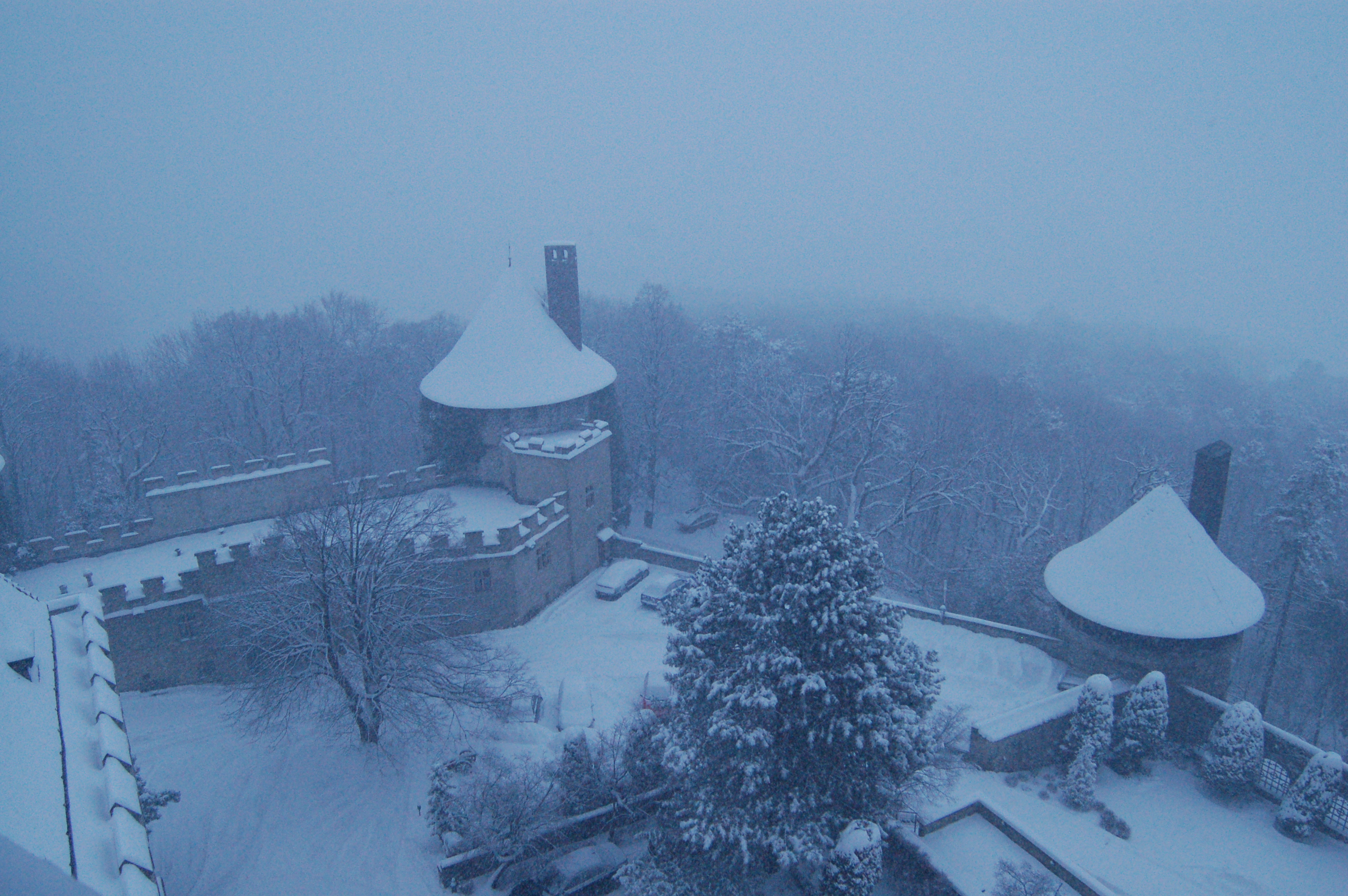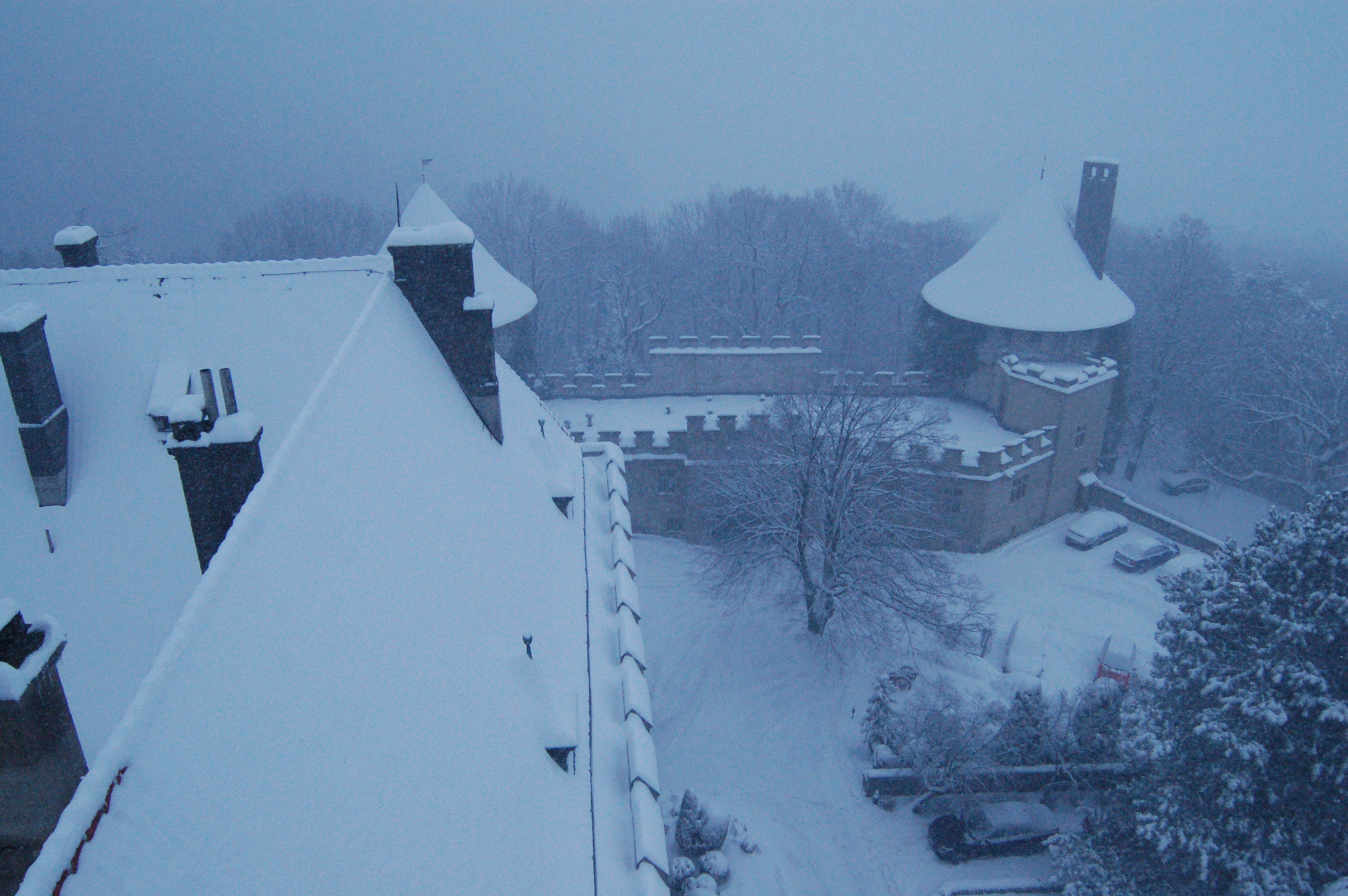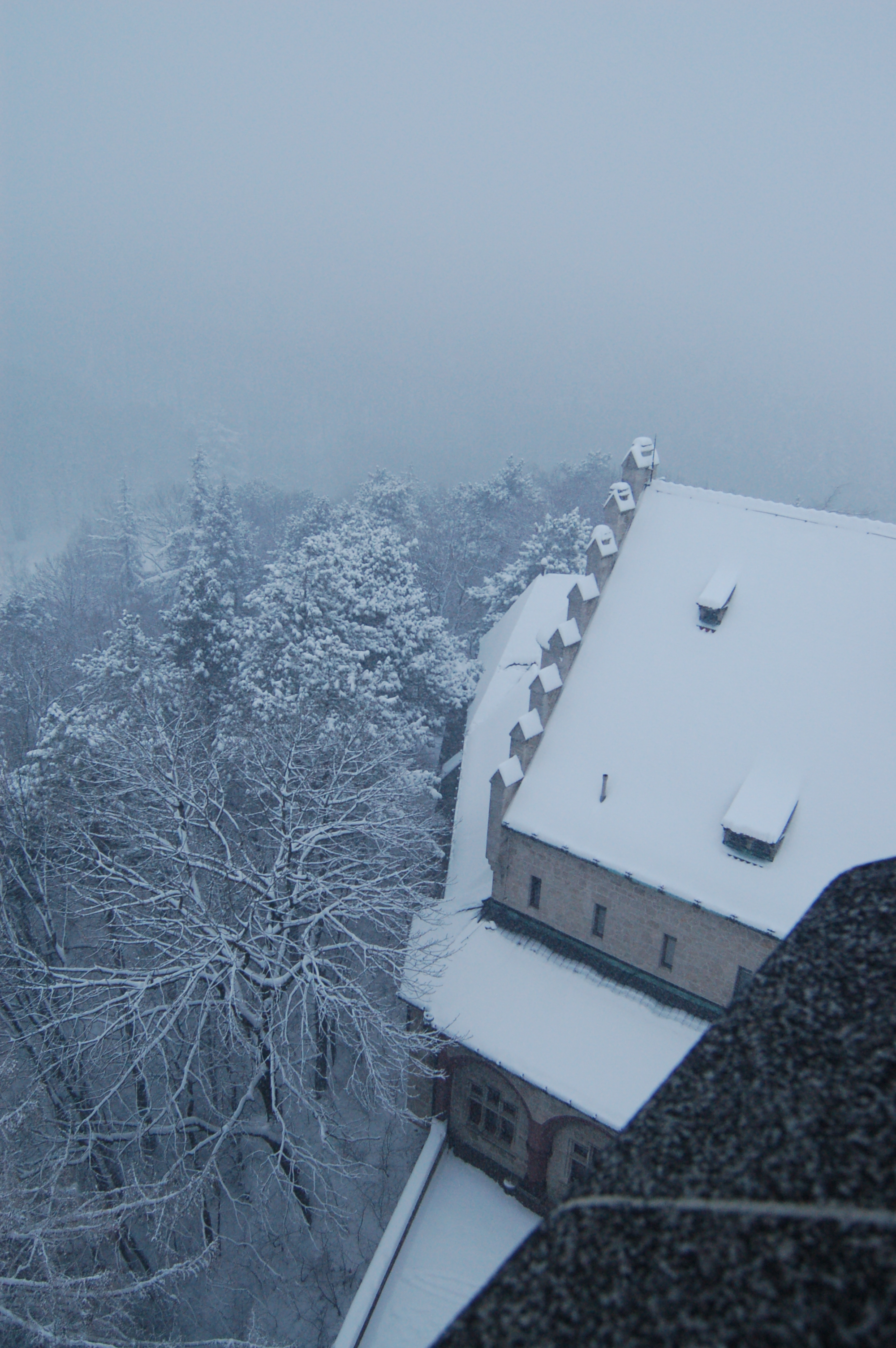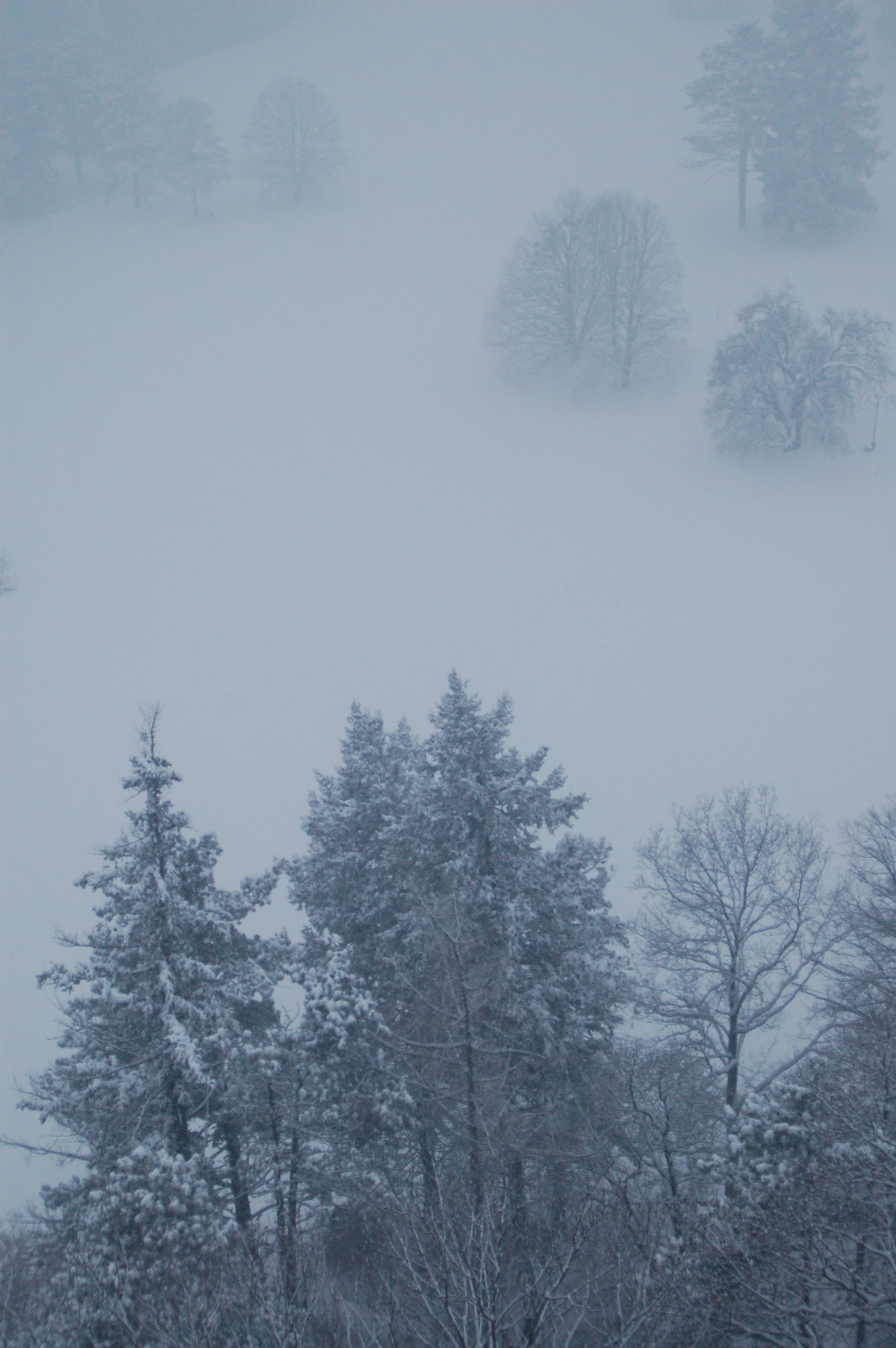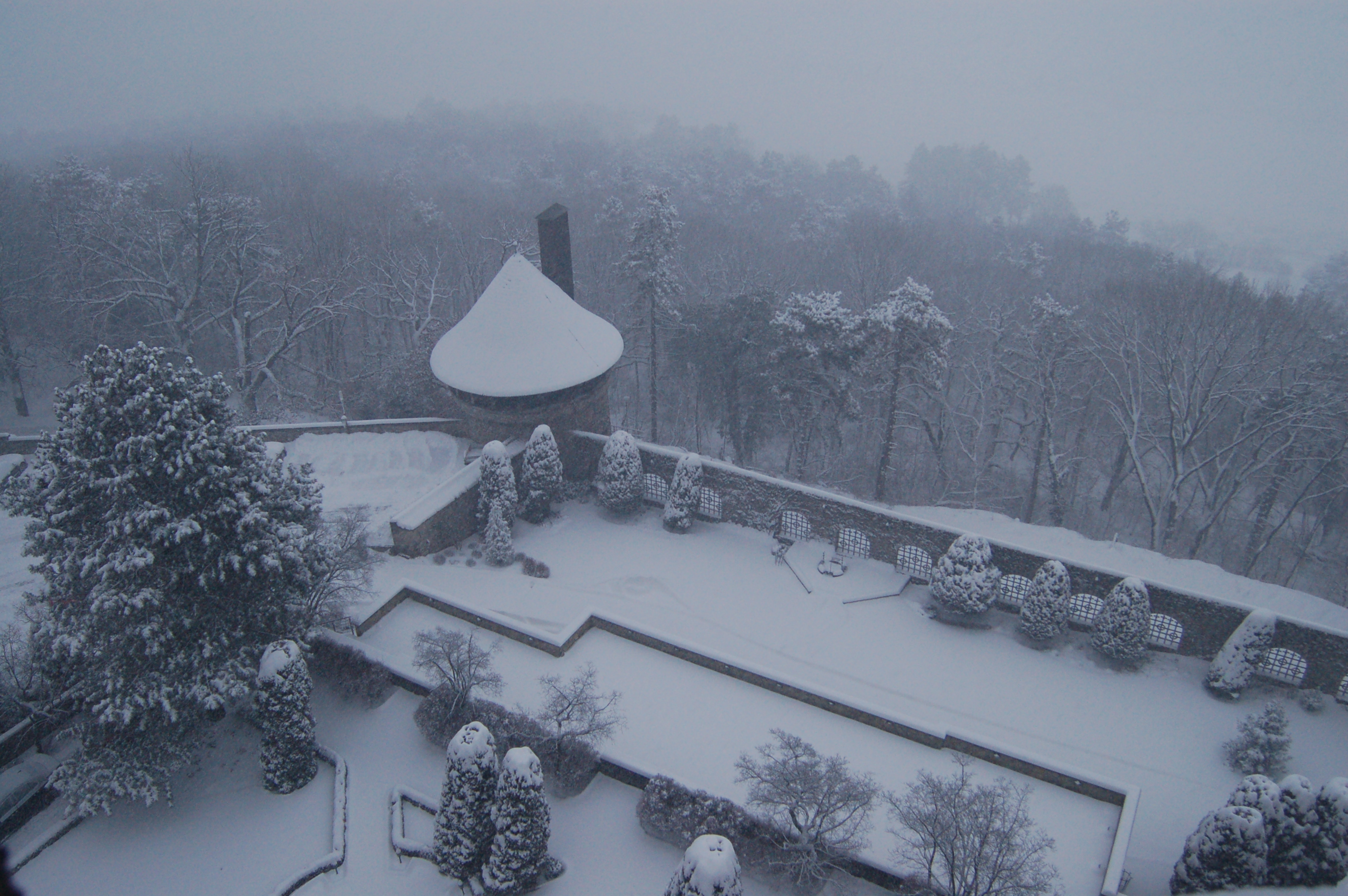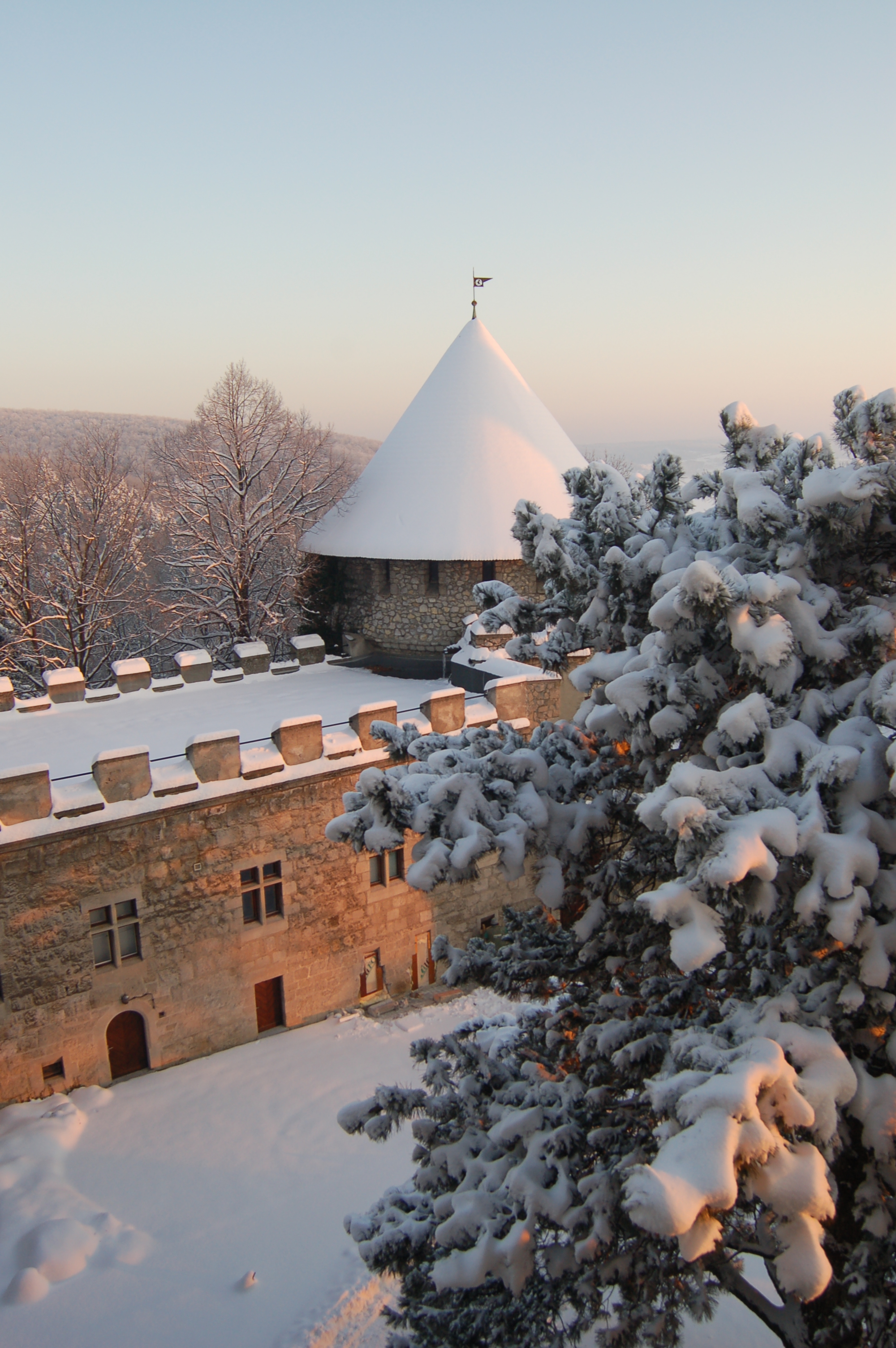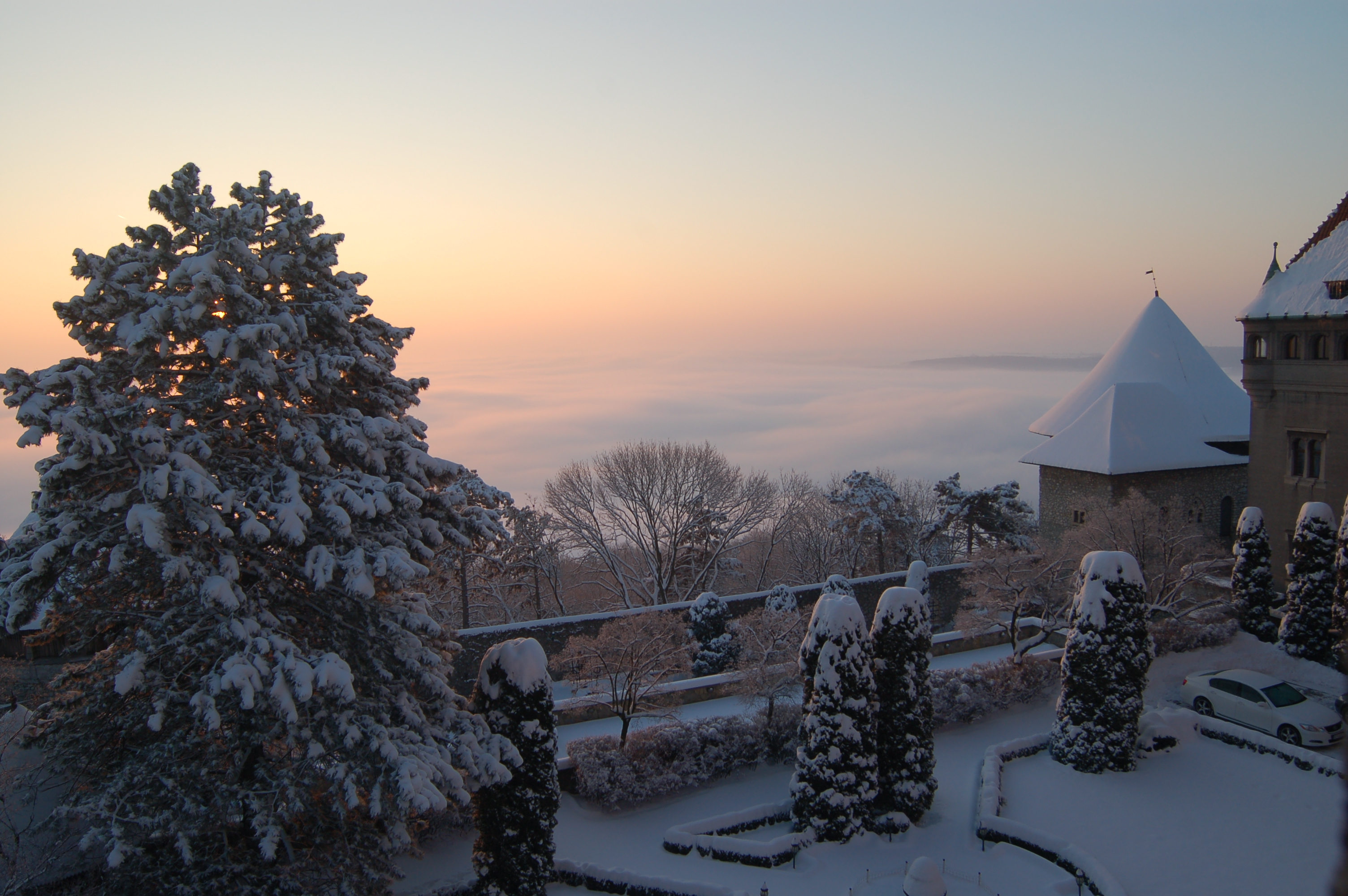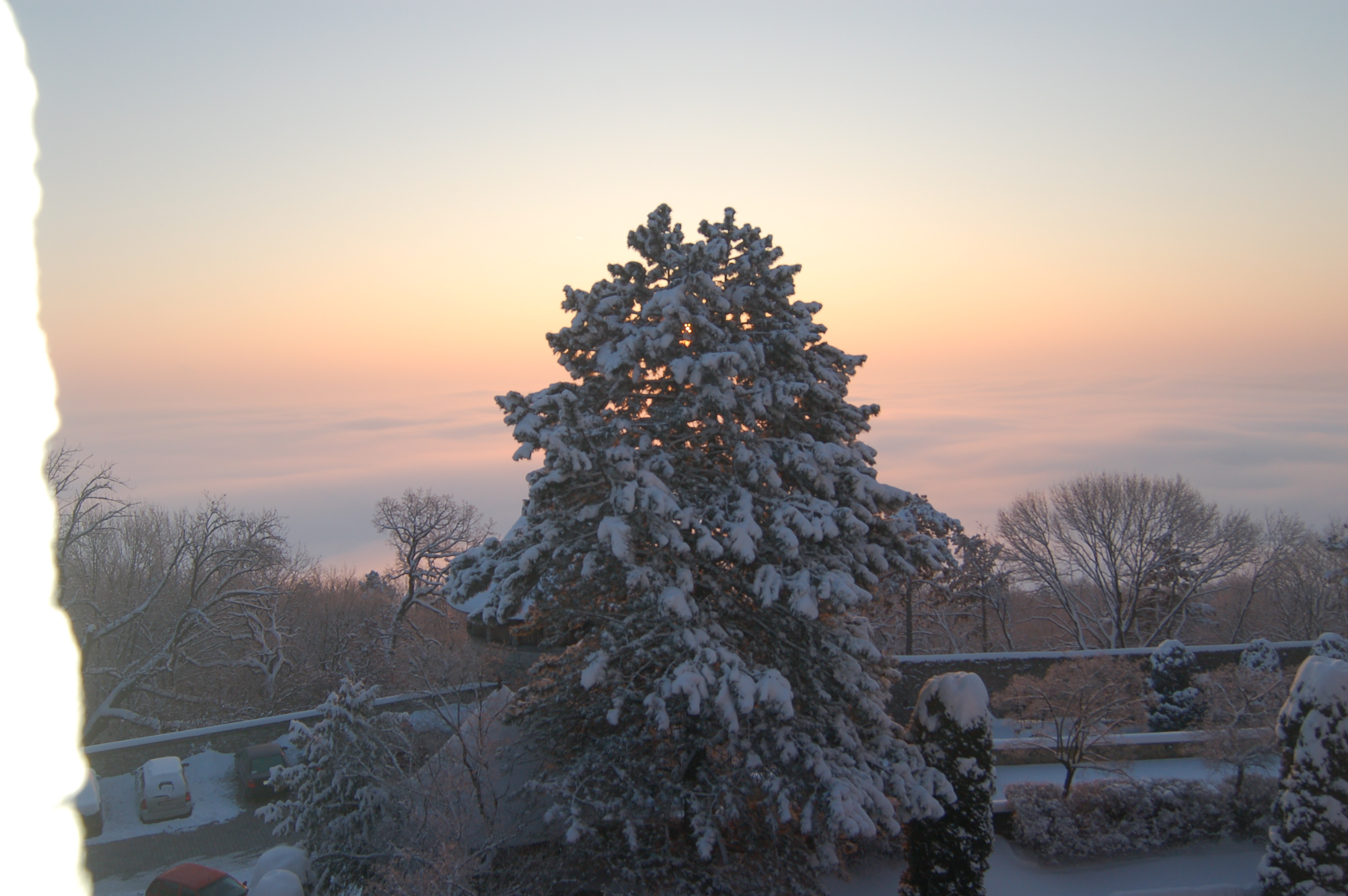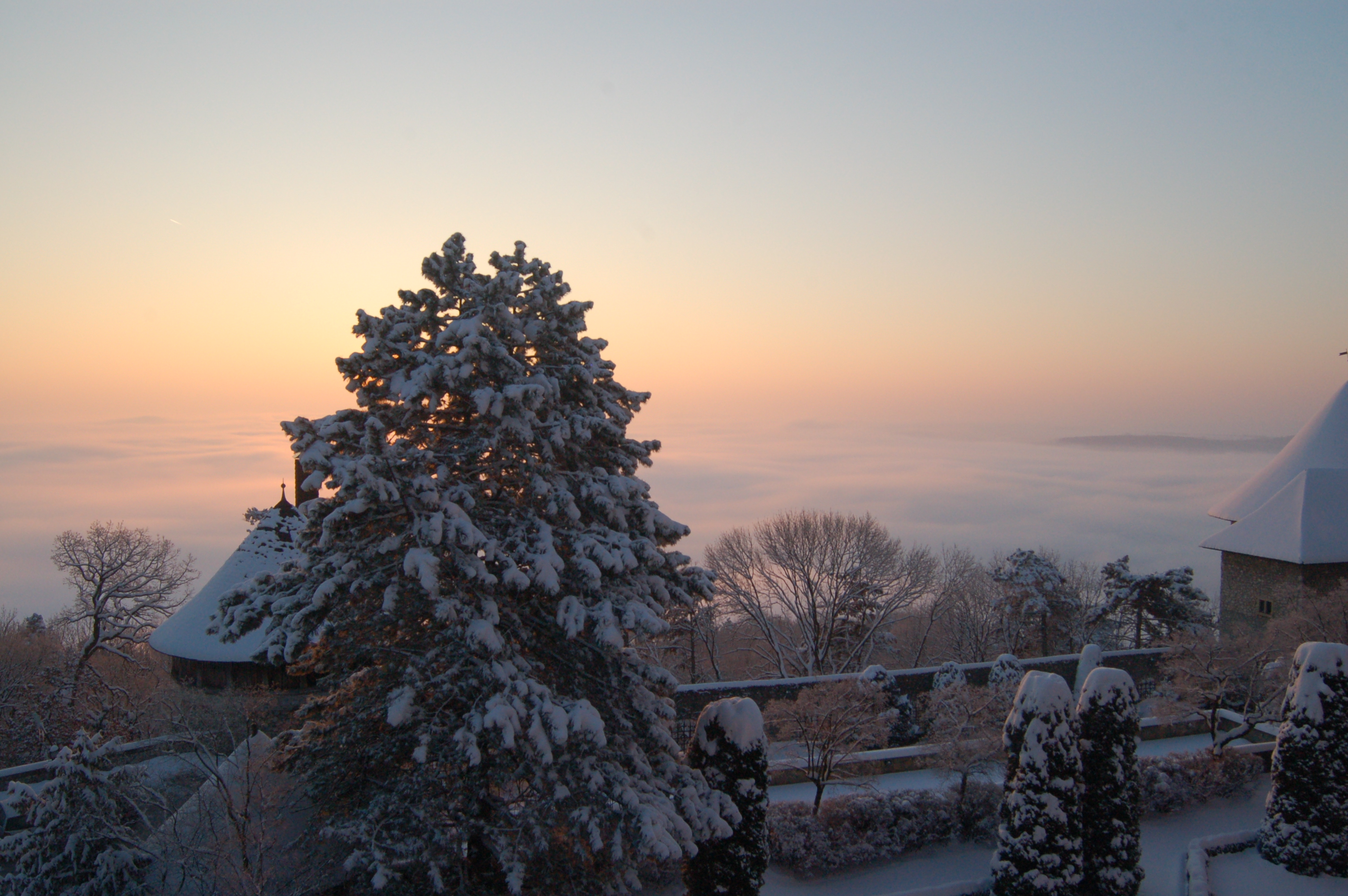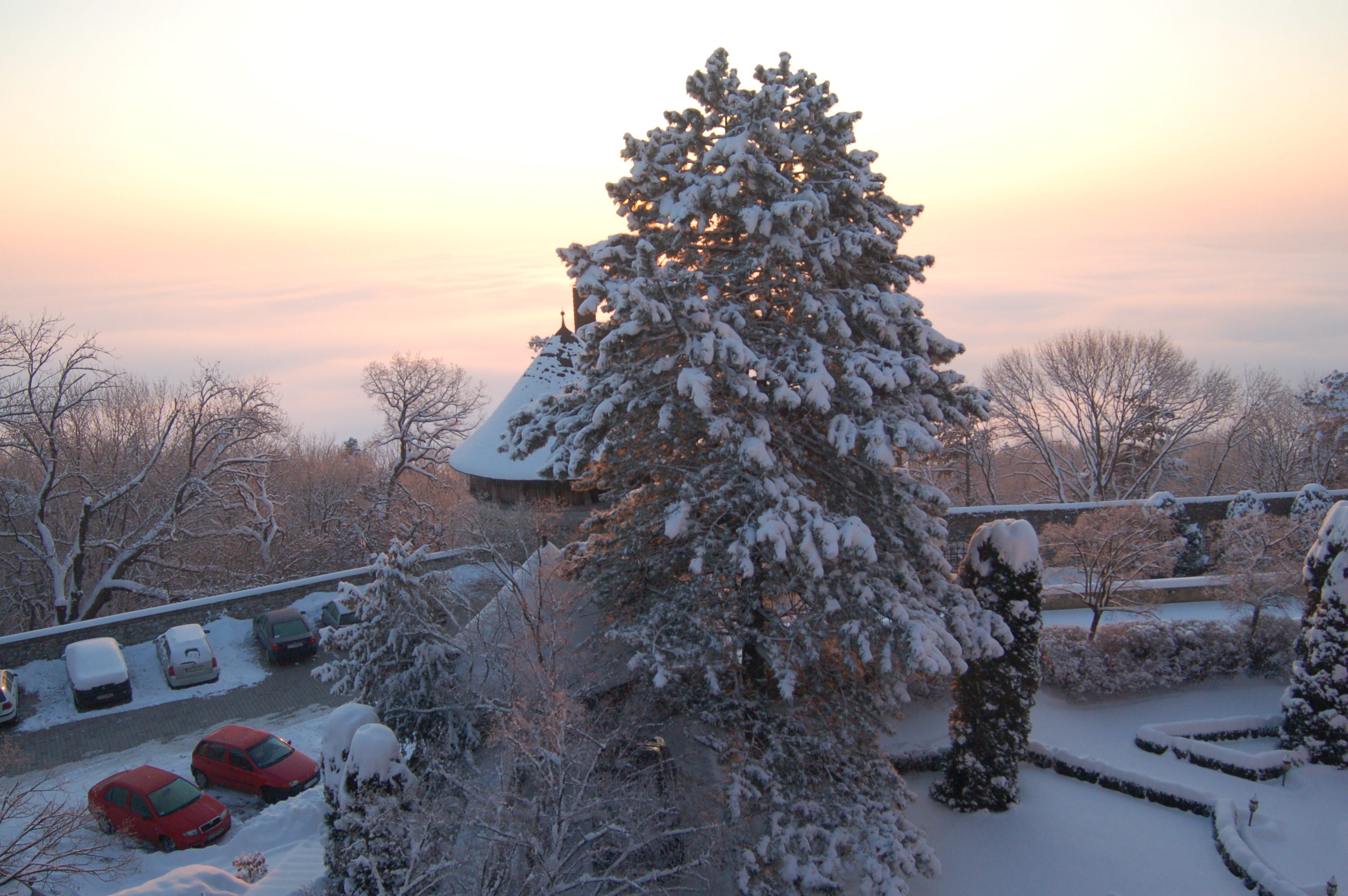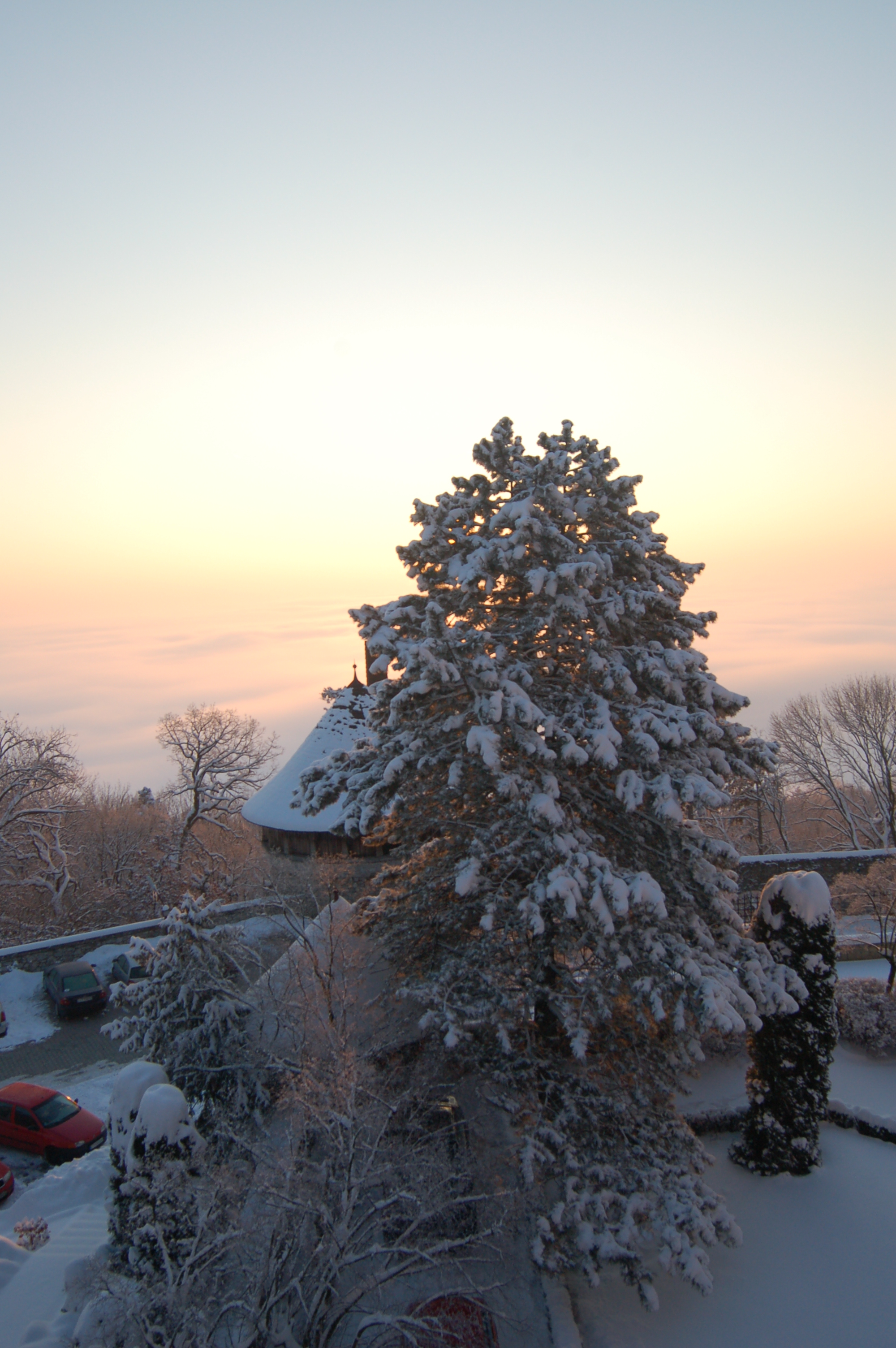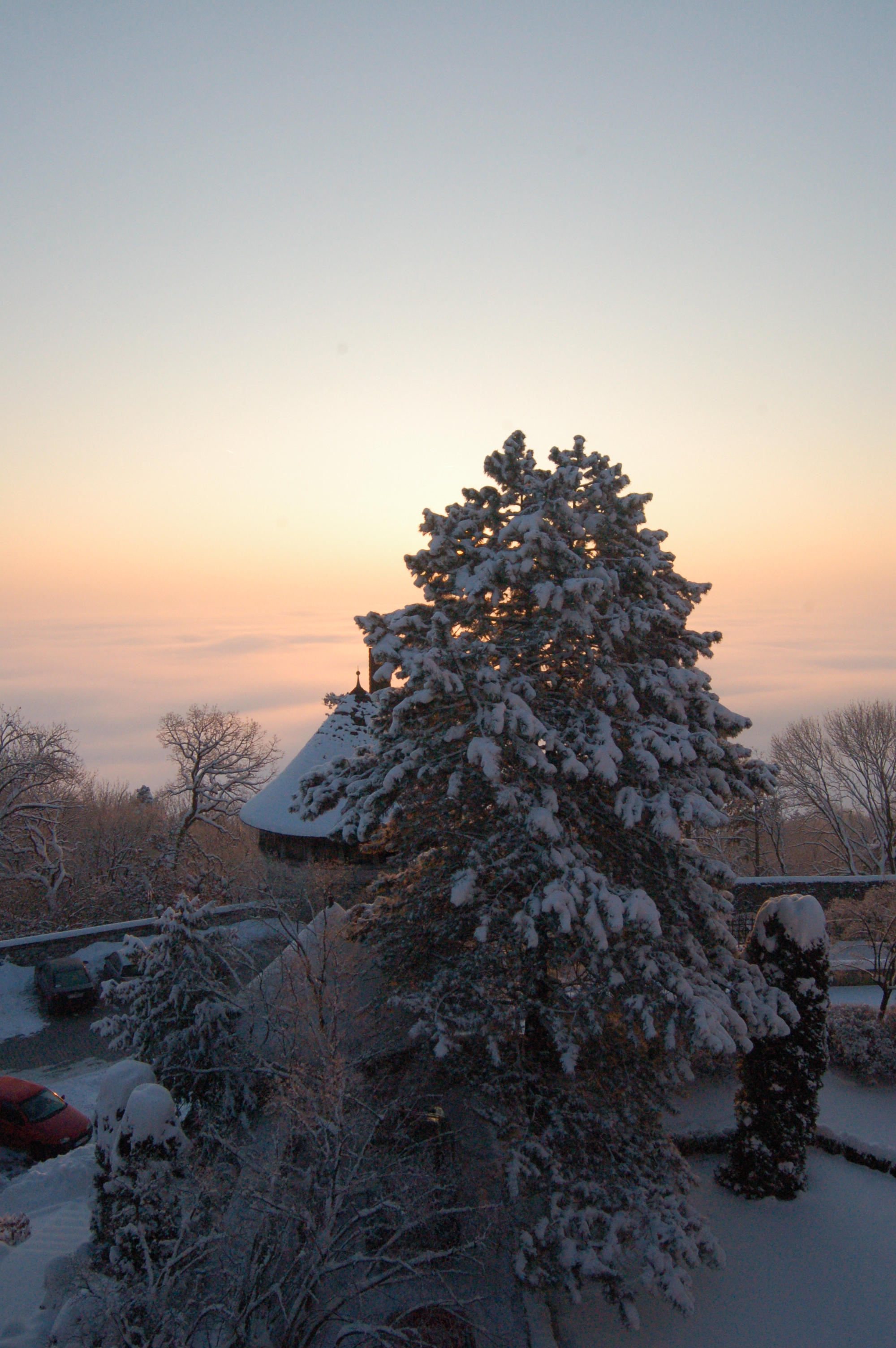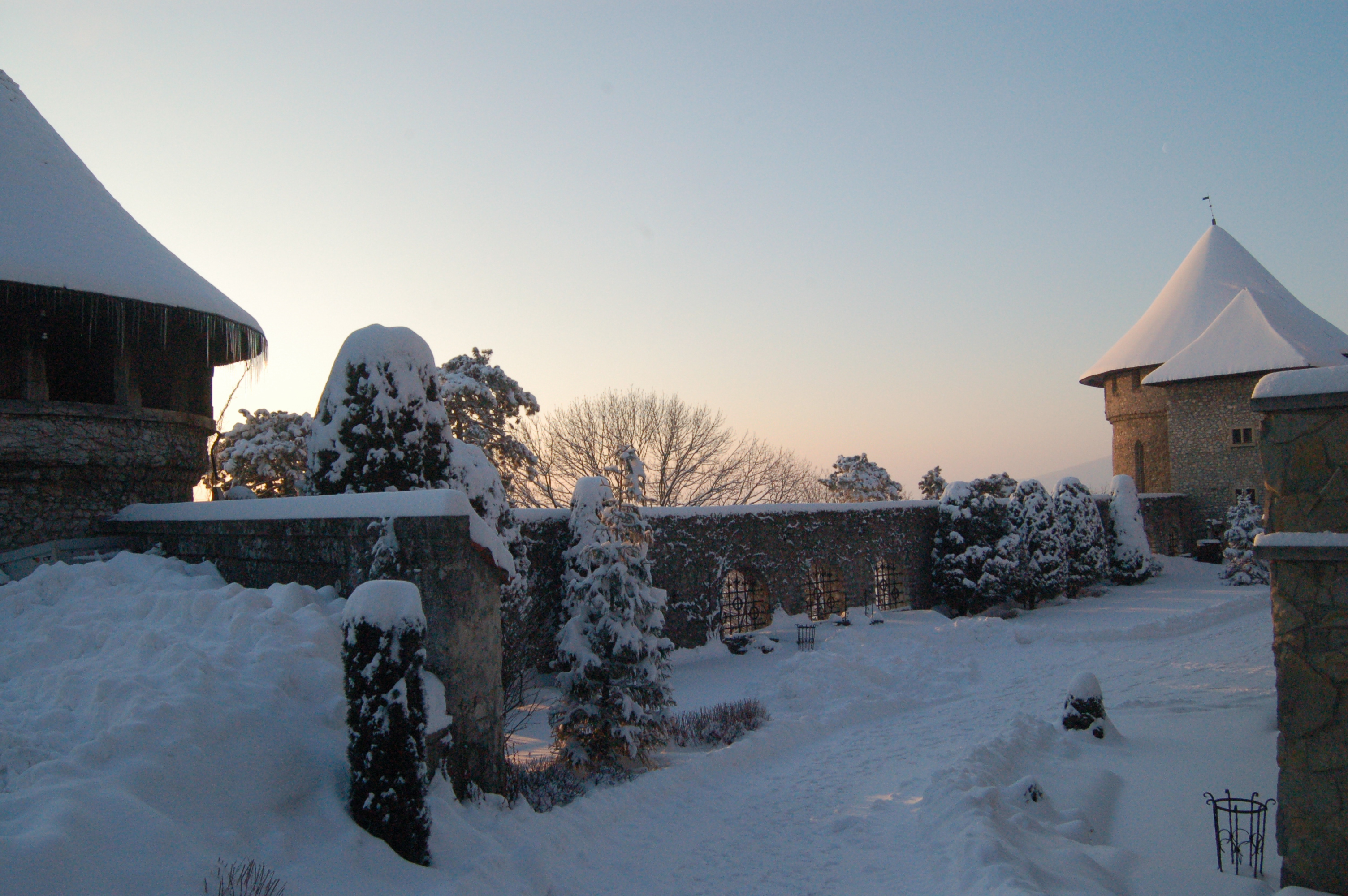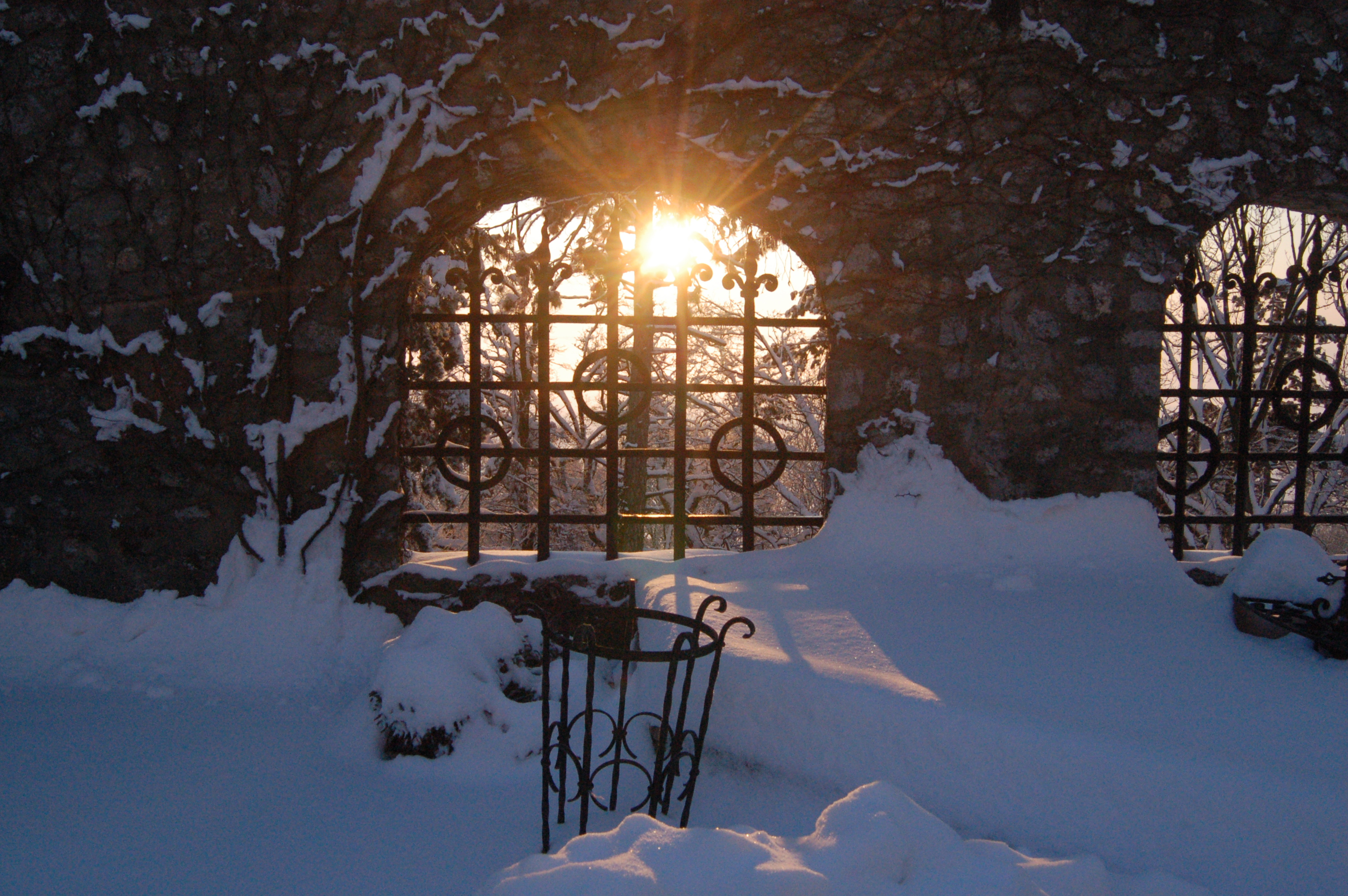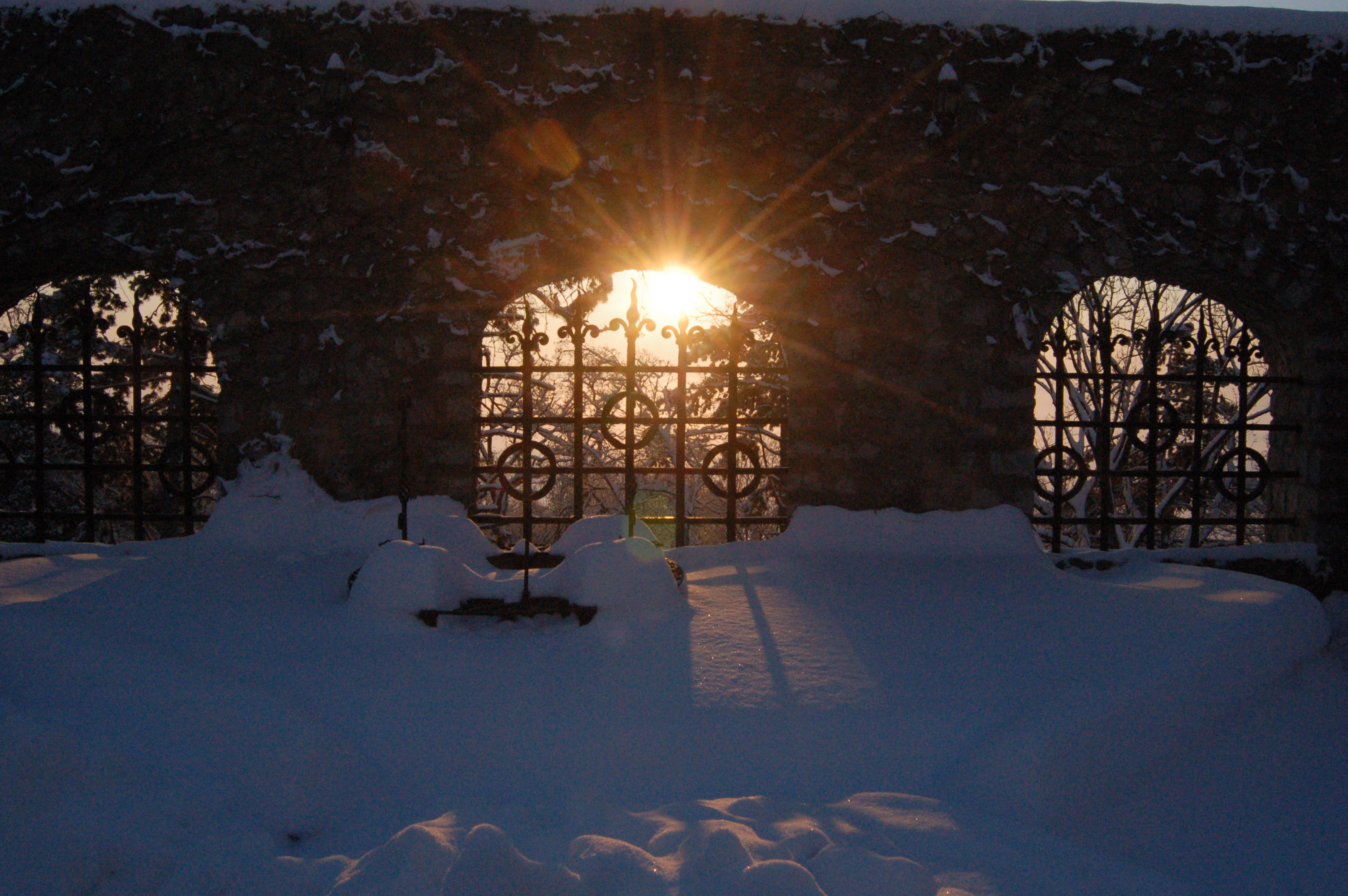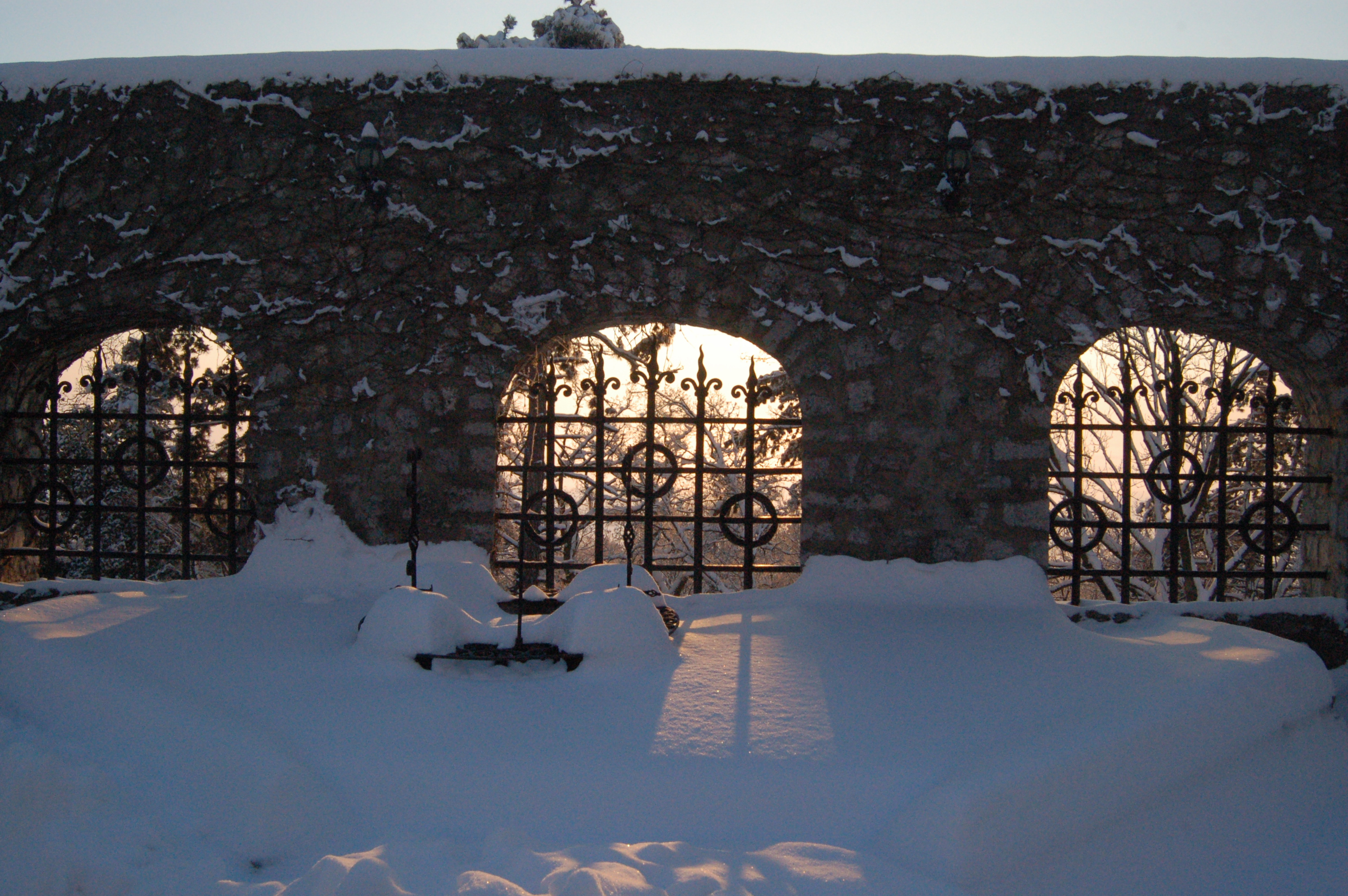 Topics include but not limited to
• Intelligent Robotics
• Intelligent Mechatronics
• Computational Intelligence
• Artificial Intelligence
• CAD/CAM/CAE Systems
• Intelligent Manufacturing Systems
• Man-Machine Systems
• Systems Engineering
IEEE publication
The conference appears on the
IEEE Conference Search.
Papers are going to be included into IEEE Xplore database after the symposium.
IEEE reserves the right to exclude a paper from distribution after the conference (e.g., removal from IEEE Xplore), if the paper is not presented at the conference.
The conference proceedings is now available via
IEEE Xplore
Sponsors
IEEE Hungary Section
IEEE Chapter of Computational Intelligence Society, Hungary
IEEE IES & RAS Chapter, Hungary
IEEE SMC Chapter, Hungary
Hungarian Fuzzy Association
Technical co-sponsors
Technical University of Košice, Slovakia
Óbuda University, Budapest, Hungary
Slovak Academy of Sciences
John von Neumann Computer Society, Hungary
Slovak AI Society
Virtual Carpathian Institute for Innovation and Research
Department of Cybernetics and AI
Elfa Ltd., Košice, Slovakia